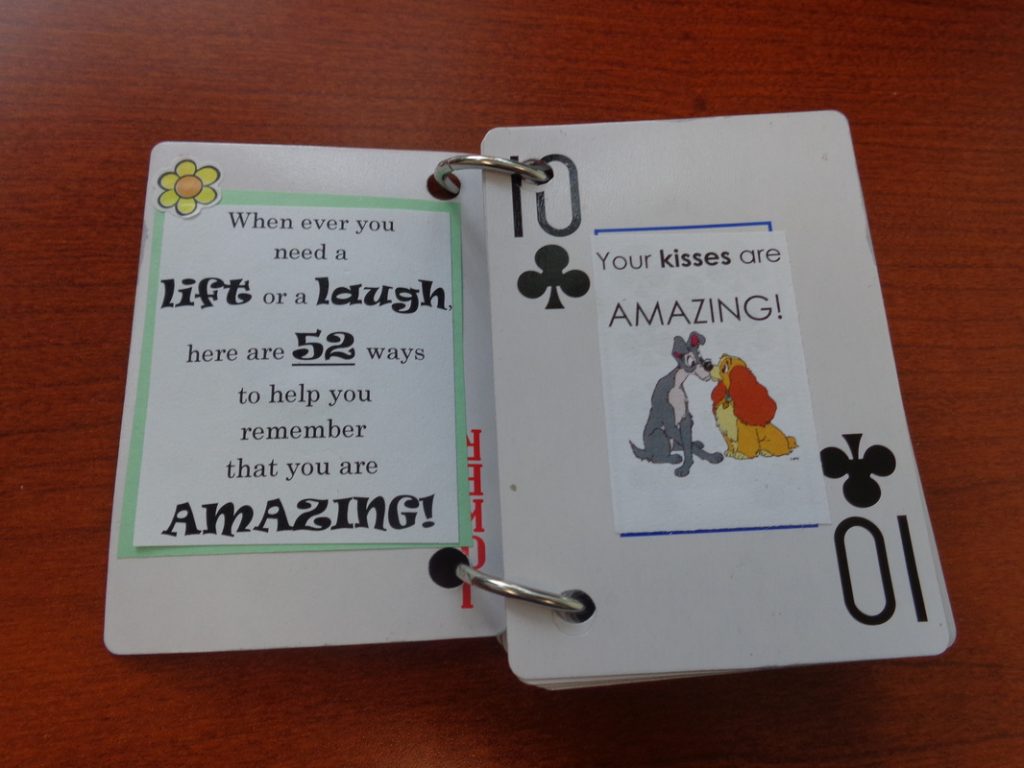 I love making things, so I spend a lot of time on Pinterest. They have some of the best ideas ever! Yesterday, I decided I wanted to make a friend a special handmade gift. I didn't want to spend a lot of money at all because I wanted it to be about the "thought" and nothing more.  After searching Pinterest for a while, I came across the 52 Reasons Why Card Deck! Absolutely the cutest! So, I thought about it for a minute and said, "Yes, that is what I will do!"
Later on last night I purchased a dollar deck of cards from Dollar Tree in my favorite colors (turquoise and green) and got to work thinking of 52 encouraging and amazing things. Check. Done. I then typed out 52 "reasons" and cut them out to fit properly in the middle of each card.  I then pulled out the hole puncher, a few binder rings, left over stickers and put the deck of cards together.  BAM! Done! Adorable! Check it out!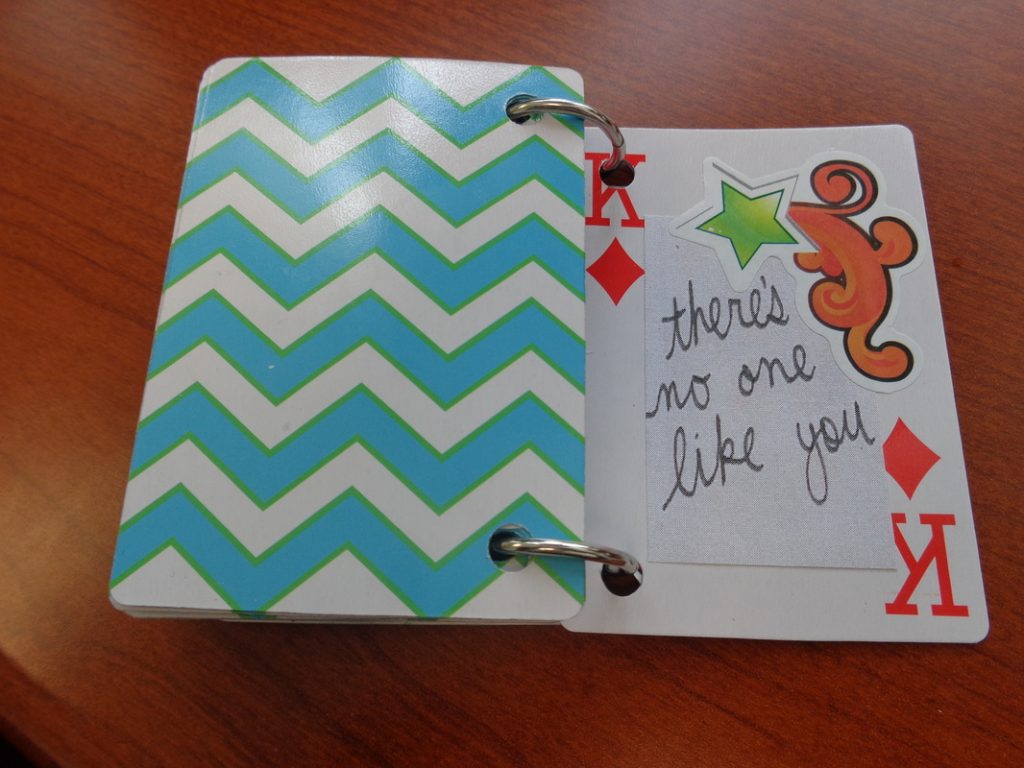 If you would like to try this; it's simple.
Supplies Needed:
(1)    Deck of Playing Cards – The two Jokers make the outside covers.
(1)    Hole Puncher
(2)    Binder Rings
*Various Decorations.  I used stickers.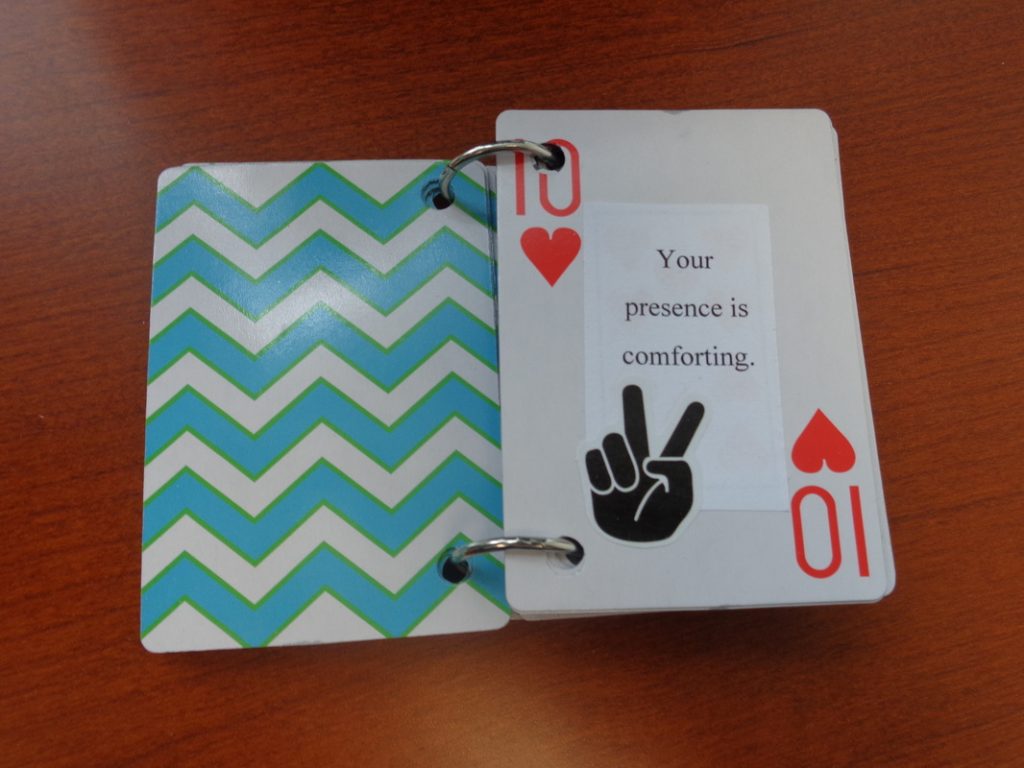 Assembly Instructions:
1.       Remove the Jokers from the deck and put aside.
2.       Hole punch all cards in the exact same place. Be careful.
3.       Sandwich the Jokers together to make the outside covers and hole punch.
4.       Place the Jokers on the top and bottom of the rest of the deck and slide the binder rings through the holes.
5.       Chose a "title" for your cover.  Ex. 52 Reasons Why You Are Amazing.
6.       Write out sayings on each card. I also used some inspirational and humorous quotes.
7.       Decorate.
8.       Feel good giving your creation away!