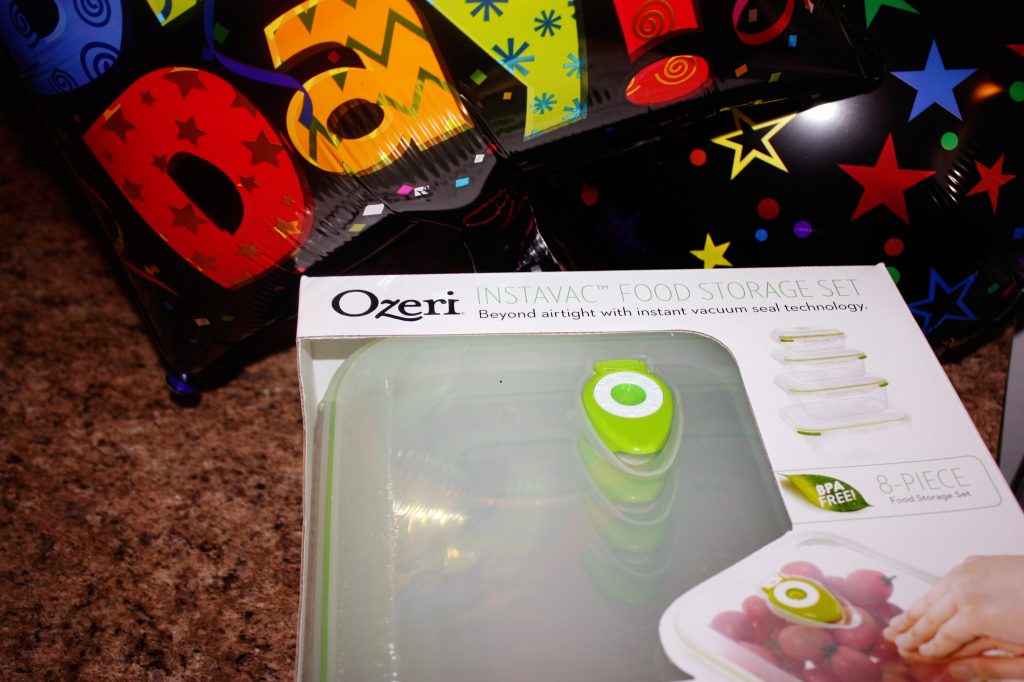 Happy Tuesday!
Today, my little brother turns 18 years-old! Holy crap! I remember being an 18 year-old senior holding him back in 1999. Wow!
Anywho, to celebrate his birthday, I put together a Taco Tuesday Bar using Ozeri INSTAVAC Nesting Containers. Since, his birthday fell during the week and I have work and the boys have football practice, the only way to get everything done was to prep everything ahead of time.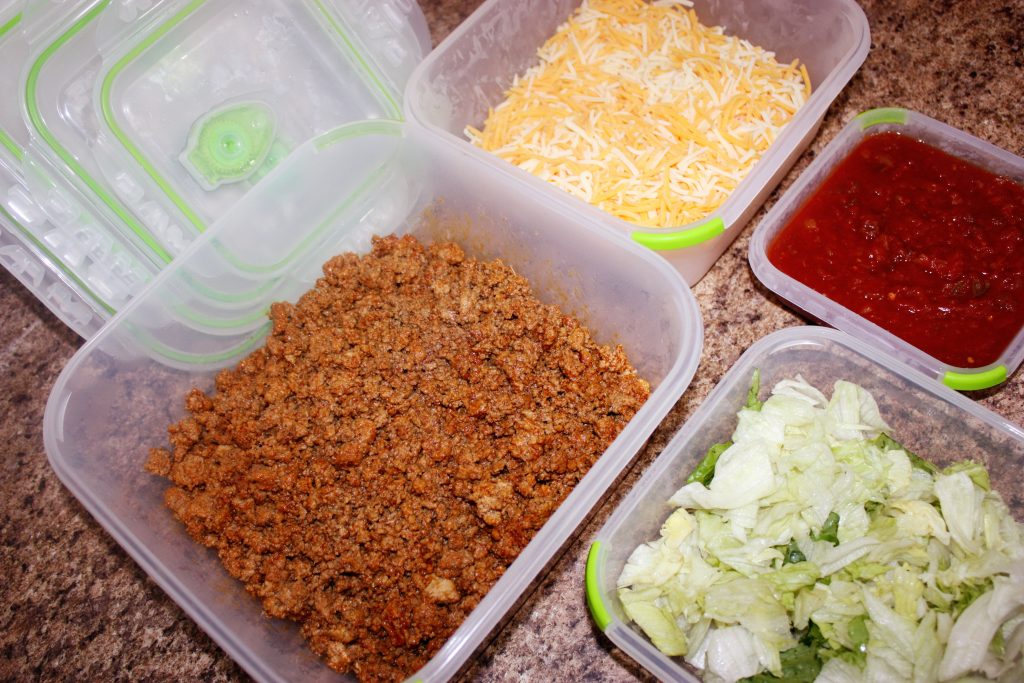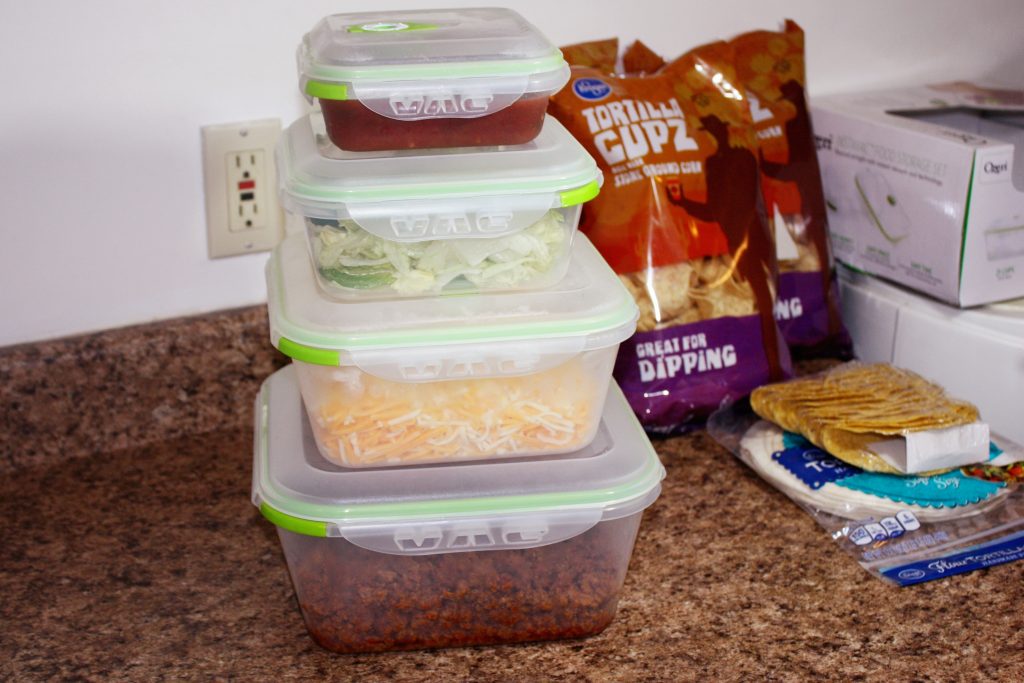 So, last night after football practice, I did some quick shopping for taco bar items and prepped everything using an Ozeri INSTAVAC Nesting Food Storage Container Set.
The Ozeri INSTAVAC container set has instant vacuum freshness without pumps, motors , or confusing parts. All you have to do is simply press down on the lid and air is forced out via the one-way valve.
The 8 piece set includes the following:
1) 21 cup container that I used for the ground turkey taco filling
1) 12.7 cup container that I used for cheese
1) 6.3 cup container that I used for lettuce
1) 3 cup container that I used for salsa
For the rest of the smaller toppings and condiments, I used a clear glass serving plate that matched the attractive green INSTAVAC set. The heck with trying to find tupperware that matched in my cabinets. Look at the headache it would have been. Using the Ozeri Nesting containers made this so much easier.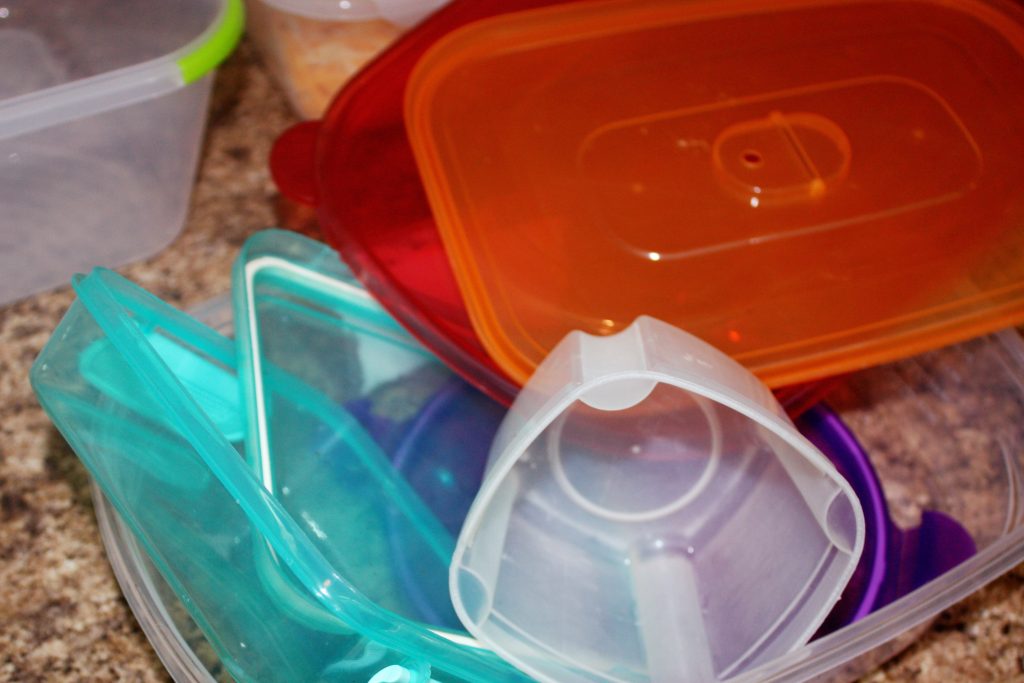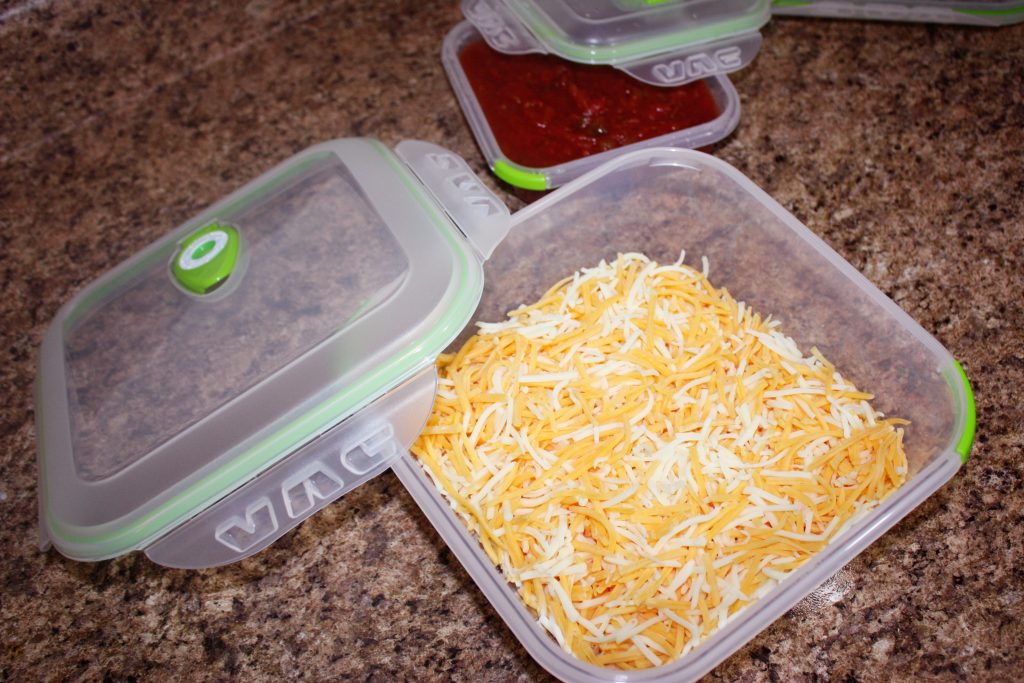 Since, the patented valve removes excess air to reduce naturally occurring bacteria and prevents spills and splatters in microwaves, I'll have no problem heating up the taco filling in the microwave once the guests arrive later on this evening.
In addition, these BPA- free, shatter-proof containers provide a wave pattern on the bottom of each container that kept the taco toppings elevated from water and juices which was perfect for the taco bar.
Finally, there is a date dial which allows you to record when food was first stored and monitor days kept in the refrigerator. How convenient.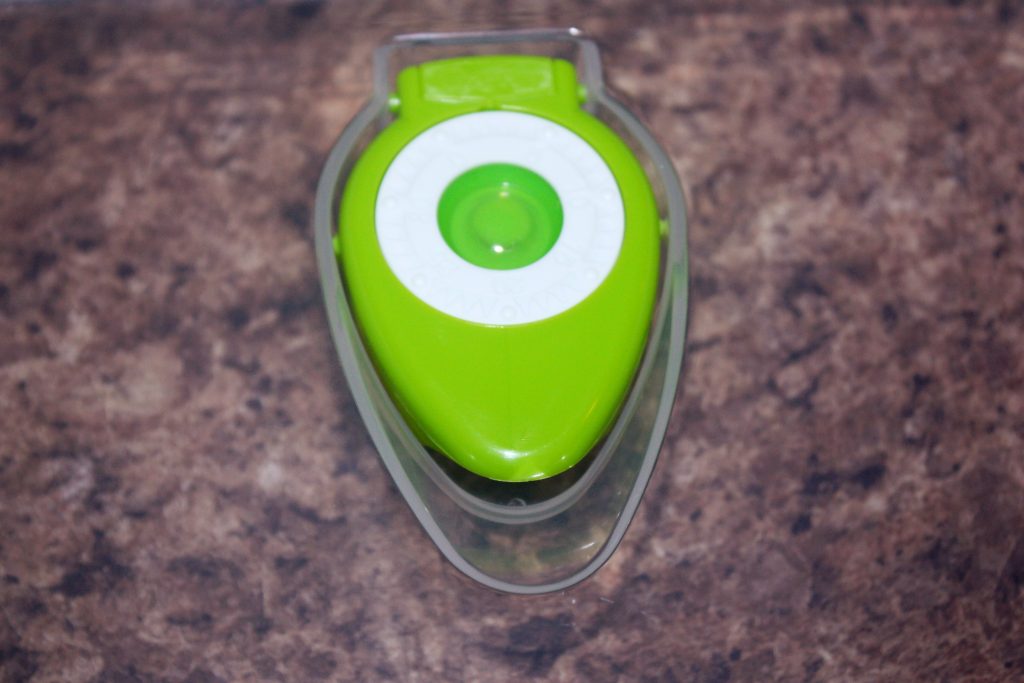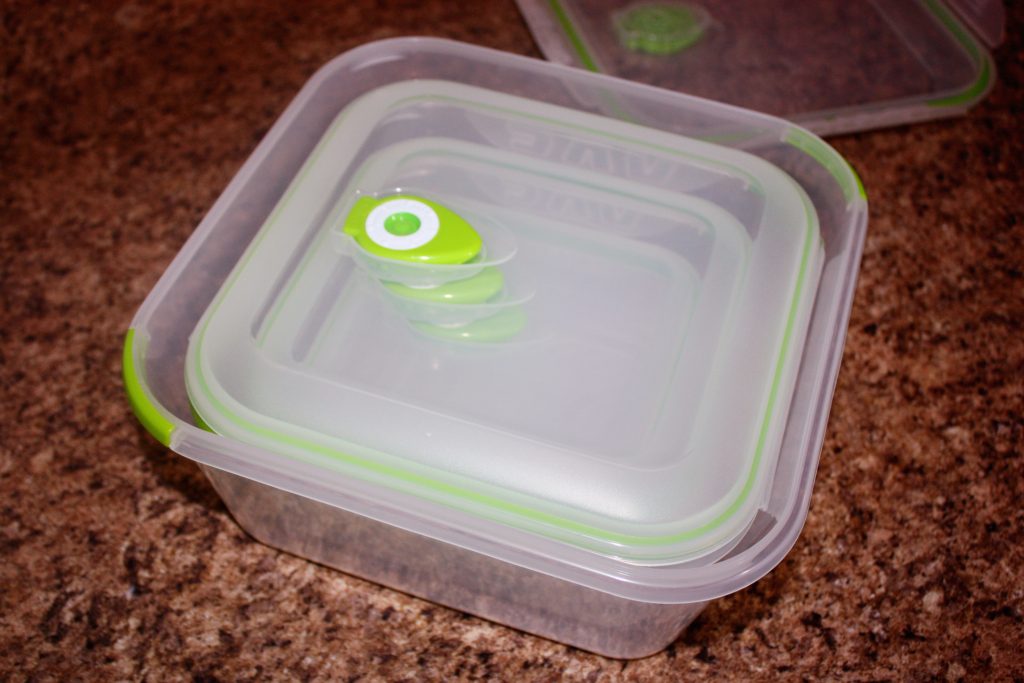 Now, if you'll excuse me… I have some partying to do! 😉
How do you last-minute prep your party meals?
This post is in partnership with Ozeri and US Family Guides.