This post may contain affiliate links.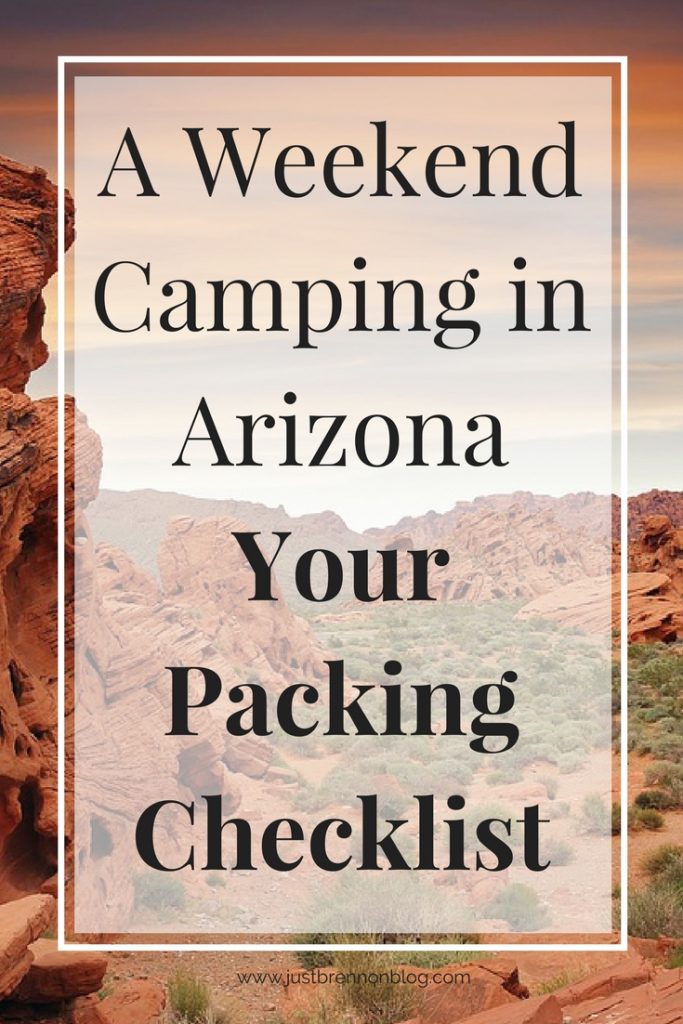 Camping season is right around the corner, and you know how much we love camping and Arizona! Arranging a camping weekend away with your family in Arizona is an excellent idea this summer. There are hundreds of different recreation areas and parks where you could lay your head when you're not out exploring the wilderness.
But, before you head out, you'll need to make sure that you think long and hard when it comes to packing the right items for your trip. Because, remember, the goal is to spend quality time with your family and enjoy the wilderness of Arizona.
So, to accomplish your goal and enjoy your camping trip, you'll have to ensure that you get things right before you leave home if you want to avoid any issues. With that in mind, use the checklist below to guarantee you leave no stone unturned.

Camping Equipment
There is no getting away from the fact that you might have to spend a couple of hundred dollars on camping equipment if you want to have the best time during your trip. That means you might have to head down to see your local outdoors specialists and buy the following products:
Tents
Groundsheets
And, So Much More…
It's always possible to find the best deals if you shop around. Target has awesome camping equipment.  For that reason, you might consider searching online if you discover you'll have to spend a fortune locally. With the Target REDcard, you can save an immediate 5%. Applying is easy.
Finally, when it comes to brand names, it doesn't matter too much which you select. However, it's sensible to avoid the cheapest products on the market.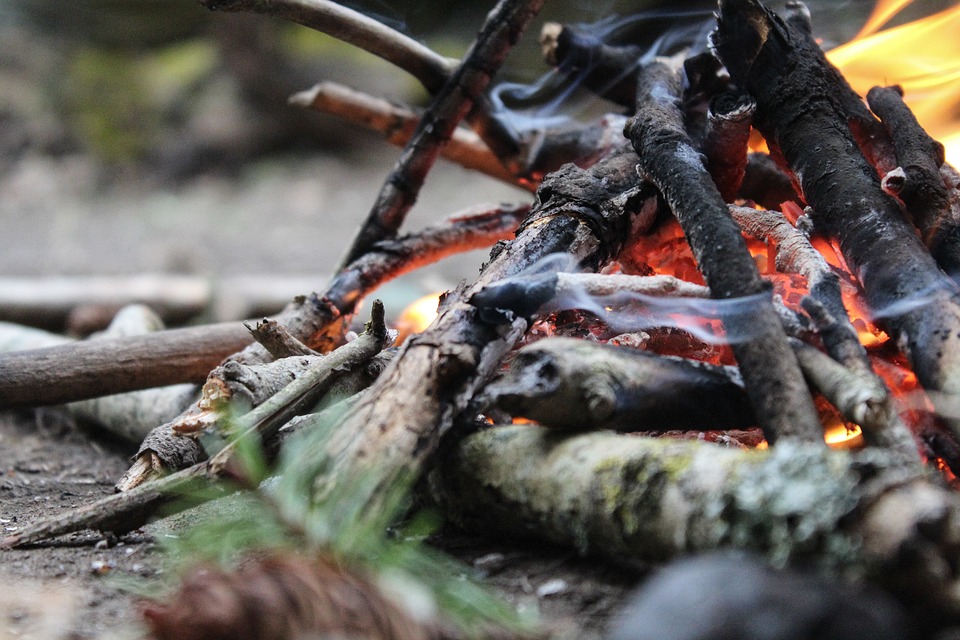 Fire Lighting Tools
Human beings discovered fire around two million years ago, and since that time it has helped to keep us safe and warm in many adverse circumstances. With that in mind, you need a tool that will provide you with a fast means of creating a flame. While you could sit rubbing sticks together for half an hour, most people will choose to purchase a Ferro rod or something similar. The products are not going to break the bank, but they will prevent you from breaking a sweat when you need to start a fire. Just imagine if those items weren't available! You'd have to sit with some kindling working away for the best part of an hour in most instances.

Sleeping Bags and Extra Clothing
From experience, visiting Arizona in the summer may be hot during the day, however, the temperature will always drop significantly in the evening time. In addition to low temperatures in the evening, there is a reasonable chance that your family might have to deal with freezing temperatures depending on the location you choose to set up camp.
Therefore, it makes sense that you will want to pack some thick sleeping bags and several pairs of extra clothing. Having extra clothing available will allow you to quickly add an additional layer of clothing on if you are still feeling cold after you climb into your tent.
When we head out to the campgrounds, not only do we take our sleeping bags, but we also take our airbeds. Having airbeds along on your camping trip is a wise move because they will help to raise your body off the cold ground. To inflate them, we typically use a manual hand pump or a pre-charged electric pump. If you do not have these, you can use a car battery air pump.
First-Aid Kit
I cannot tell you how many times on this blog, I have said to bring a first-aid kit while camping and traveling. It's impossible to tell if someone will injure themselves when you spend time camping in Arizona. That is why you must always have a well-stocked first-aid kit to hand.
The first-aid kit should contain antiseptic creams, bandages, plasters, and anything else you might need for minor injuries. You can also keep some painkillers in there in case anyone gets a headache or pulls a muscle. While you can purchase complete kits from your local camping stores or online, sometimes it makes sense to create the product from scratch. That way, you can rest assured that you have something to deal with any situation that arises.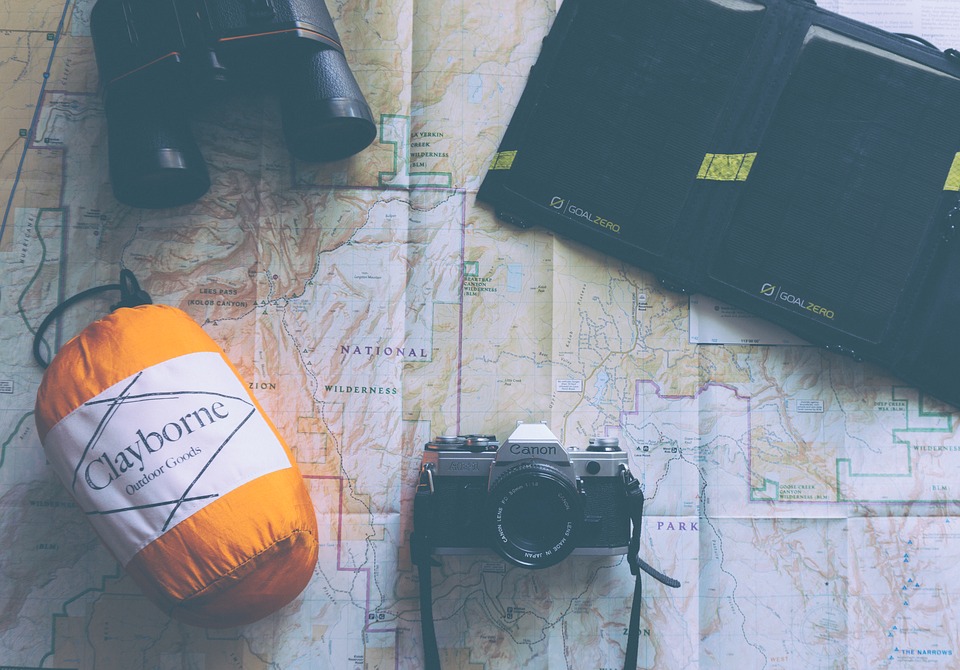 Paper Maps of the Area
Most people use their smartphones when they have to follow a map these days. However, there is no guarantee that you will get a signal when you're camping in the middle of nowhere. And, besides, your battery could die at any time.
For that reason, it is important to buy or print some paper maps of the location so you can find your way to safety if you become lost. You also need to pack a compass to make reading those maps a little easier than it otherwise would have been.
Another great idea is to laminate the paper maps ahead of time to keep them in the best condition possible. The last thing you want is for the maps to become damp and rip if the heavens decide to open and bless you with a considerable downpour of rain.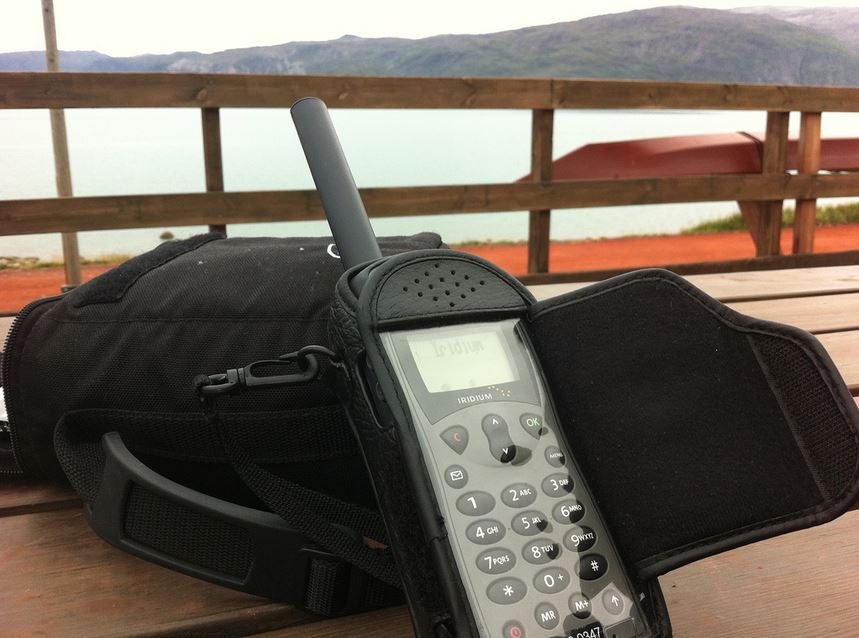 Photo Credit
Emergency Communication
You probably don't want people calling your phone when you're enjoying a break with your family. So, you might decide to turn your cellphone off and leave it at the bottom of your backpack. However, if anyone becomes injured during the trip; you'll need to call for help or get in touch with the emergency services.
To do this, you have a couple of options on the table when it comes to staying safe. You can either ensure your smartphone is always charged but switched off, or you can invest in an emergency satellite phone. Those devices aren't cheap, but they should work in every location and environment. That means you will never cut yourself off from the outside world entirely, and you can always get in touch with people if you need their assistance.
In Summary
You now have a packing checklist for weekends camping in Arizona. Now, all you need to do is print the Pinterest pin below which outlines each of the suggestions given in this post. Or, email the complete post to yourself with all of the suggestions.
Keep in mind, that out of everything mentioned within this post, the last section is the most critical. Make sure you never cut yourself off from the world entirely; have a means of emergency communication. You never know what is just around the corner.
Finally, if you're hanging around in areas identified for their rattlesnake populations, it's sensible to pack some antivenom. Those critters can sneak up on you when you're not paying attention and can give you a shockingly painful bite.
Other than all that, make sure you have a fantastic time with your loved ones and create memorable moments!
Don't forget to check out 11 Reasons Why I Love Camping!
This is a collaborative post.
This post was checked using Grammarly.