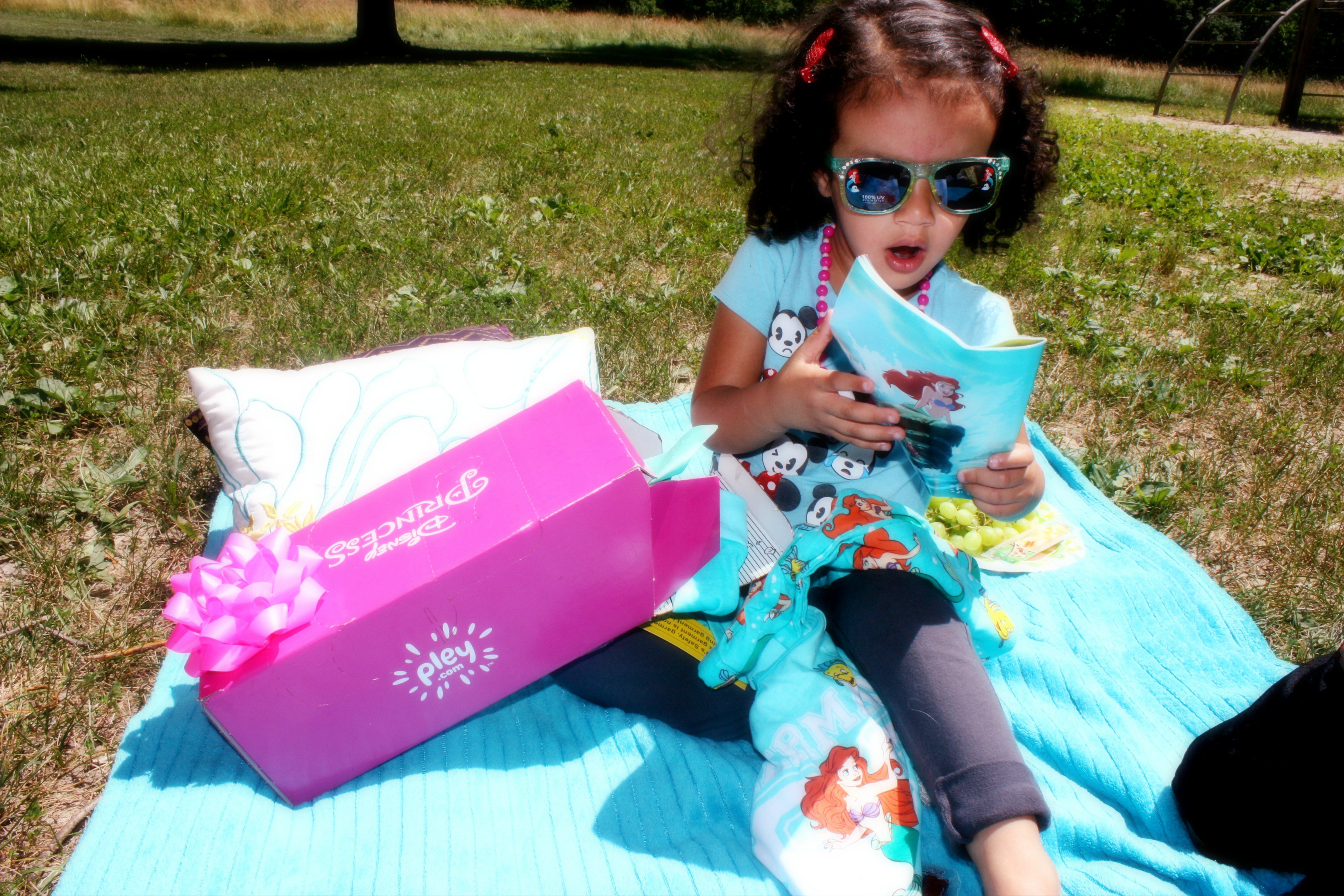 Disclosure: This post is in partnership with Disney Princess Pley and contains affiliate links. By shopping through these links, I will be slightly compensated.

This Saturday instead of being on the road visiting another state, I decided to spend some time with my little niece and have a Disney Princess Pley Date at the park.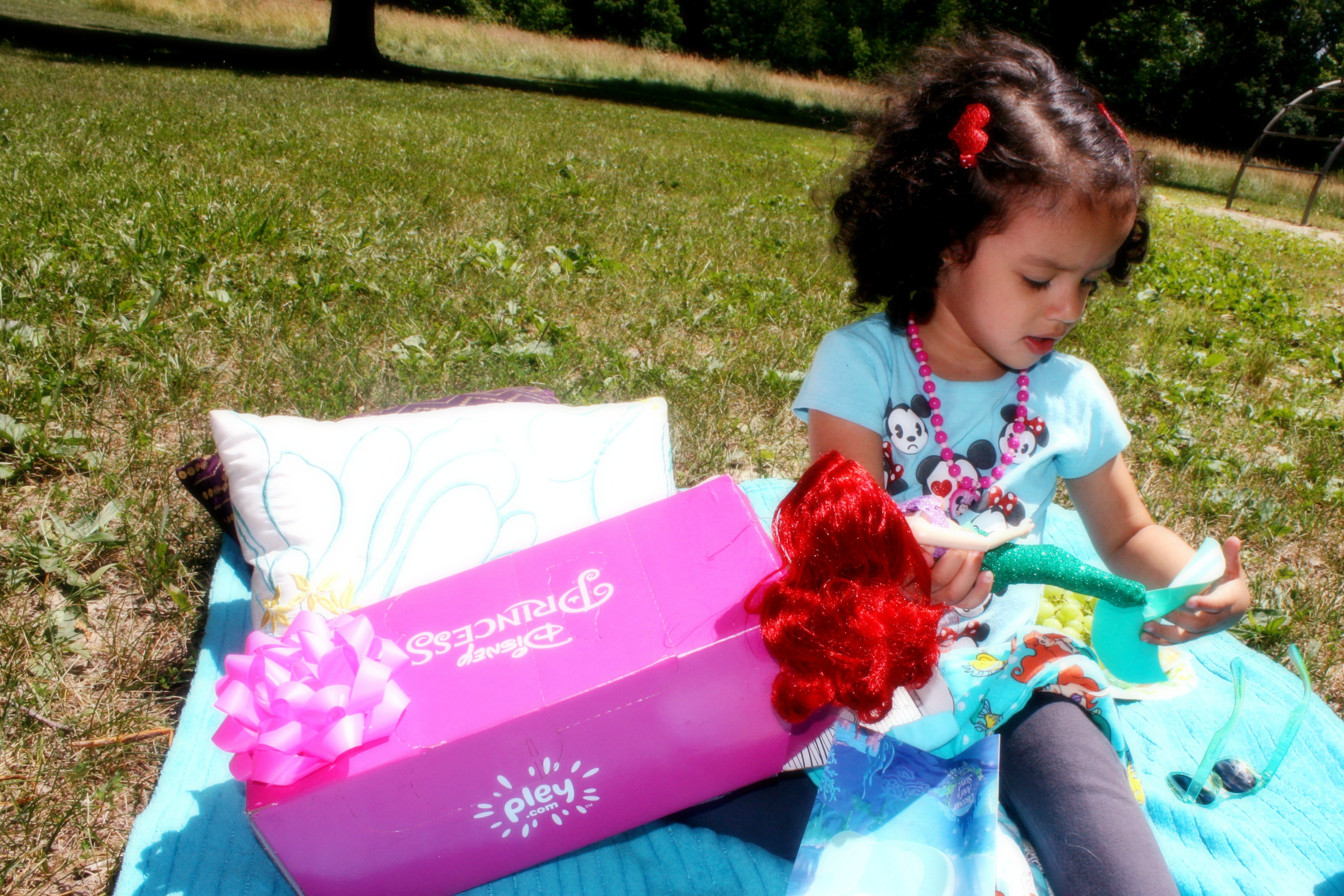 Our last play adventure was for Memorial Day when she got her new sandbox. To keep her entertained, I took a handful of mini treasure toys from my Geocaching Swag Bag and gave to her as sand treasures to keep her busy.
Instead of searching for human treasures like Ariel the Little Mermaid, she insisted on mini treasures such as mini dinosaurs and mini characters. Our treasure hunting in the sand lasted quite a while until she wanted more toys…and I was all out of mini toys.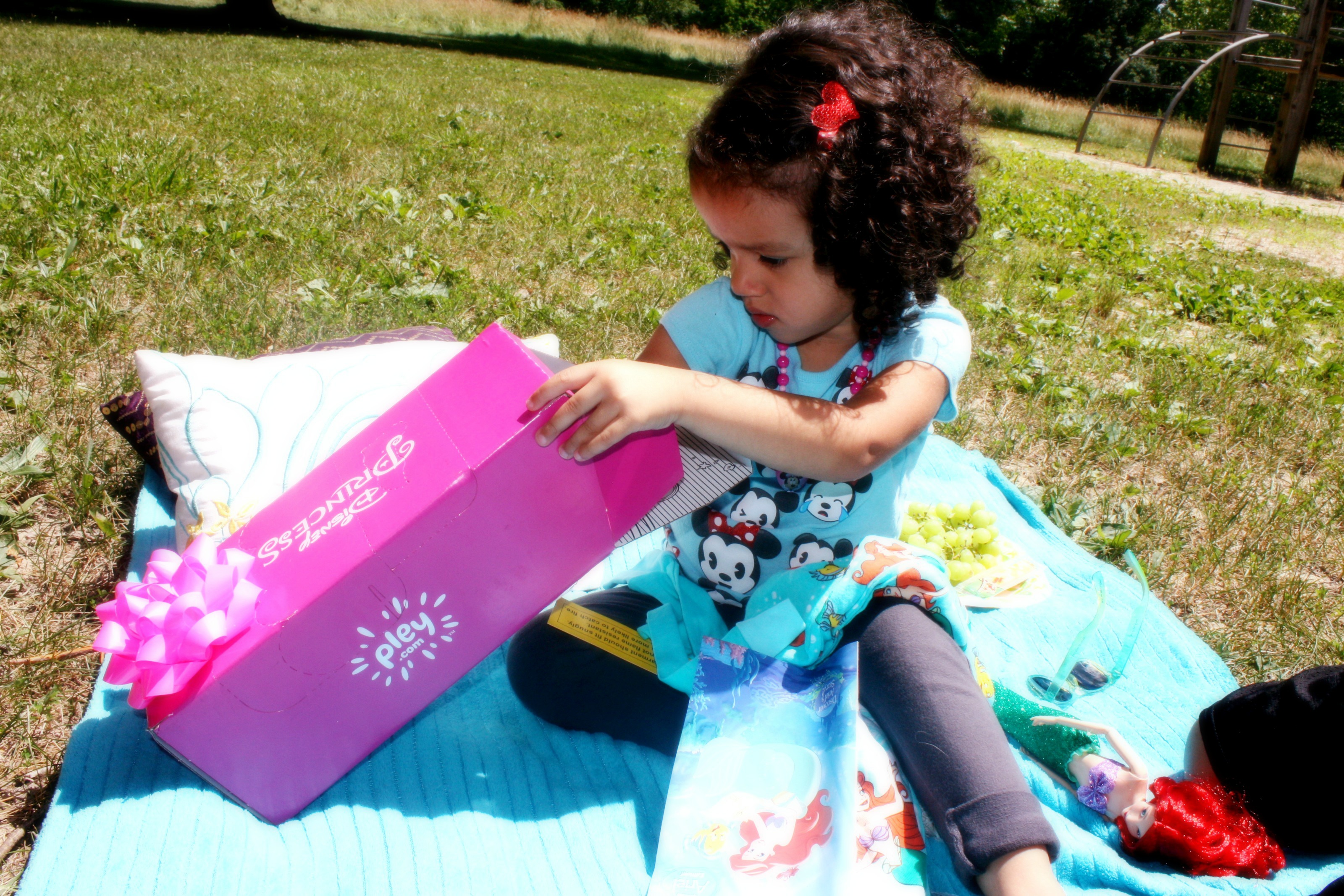 So for our "pley" date this time, I thought it would only be fitting to spend some time at the park playing with her new Disney Princess Pley box.
Once we arrived to the park, I laid out a comfy blanket and pillows while my youngest son laid out some grapes and cheese sticks.
After we were settled, the unboxing began.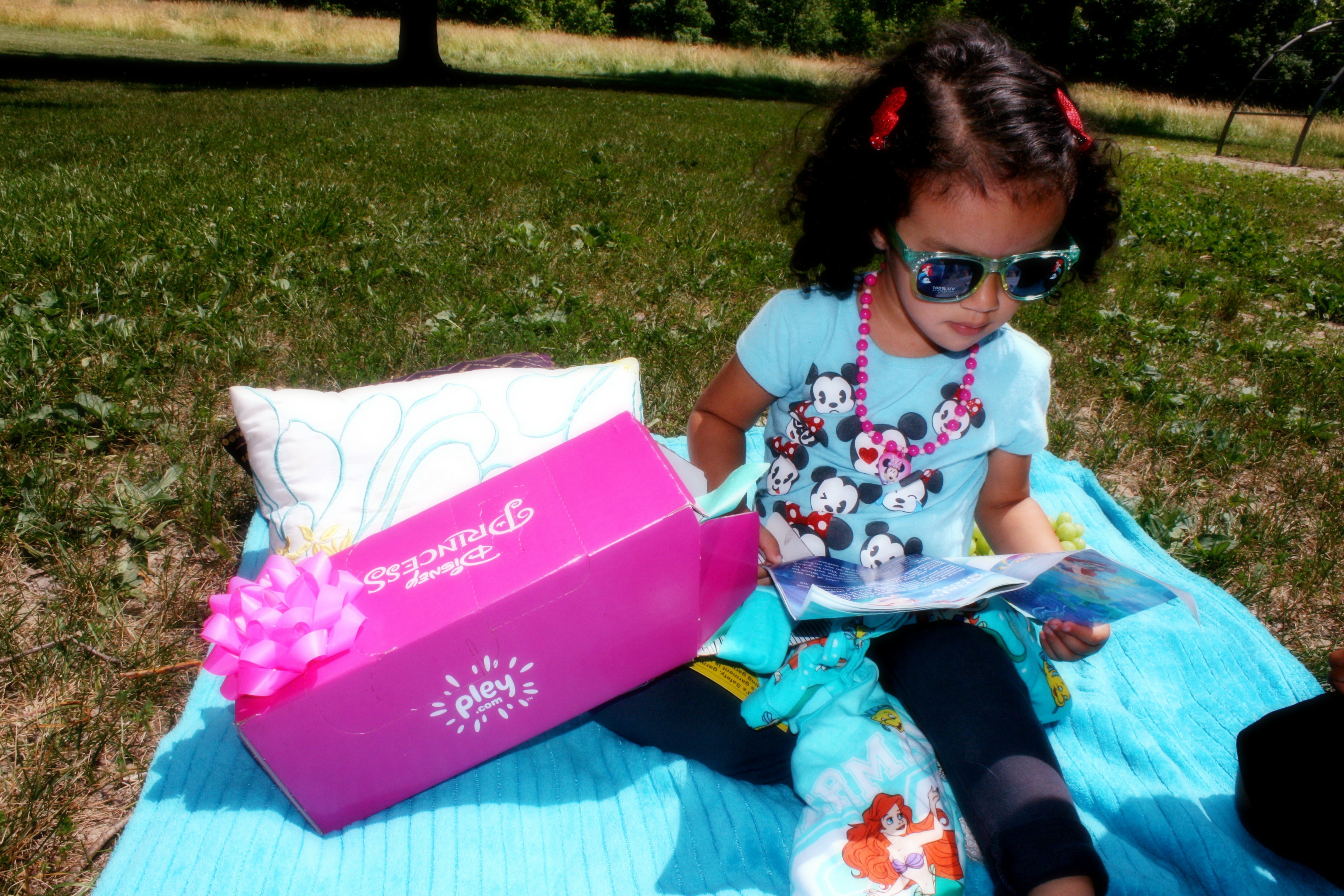 Unboxing
I handed her, her new Disney Princess Pley gift box which was packed with several goodies. Each time she pulled something out of the box, she grew even more excited to see what was next!
Each Disney Princess Pley mystery box comes with 4-8 official Disney Princess toys, activities, and fashion accessories. Subscription boxes are delivered every two months.
One subscription box is $24.99 plus $5 shipping and handling. Other subscription plans are available. Cancel any time.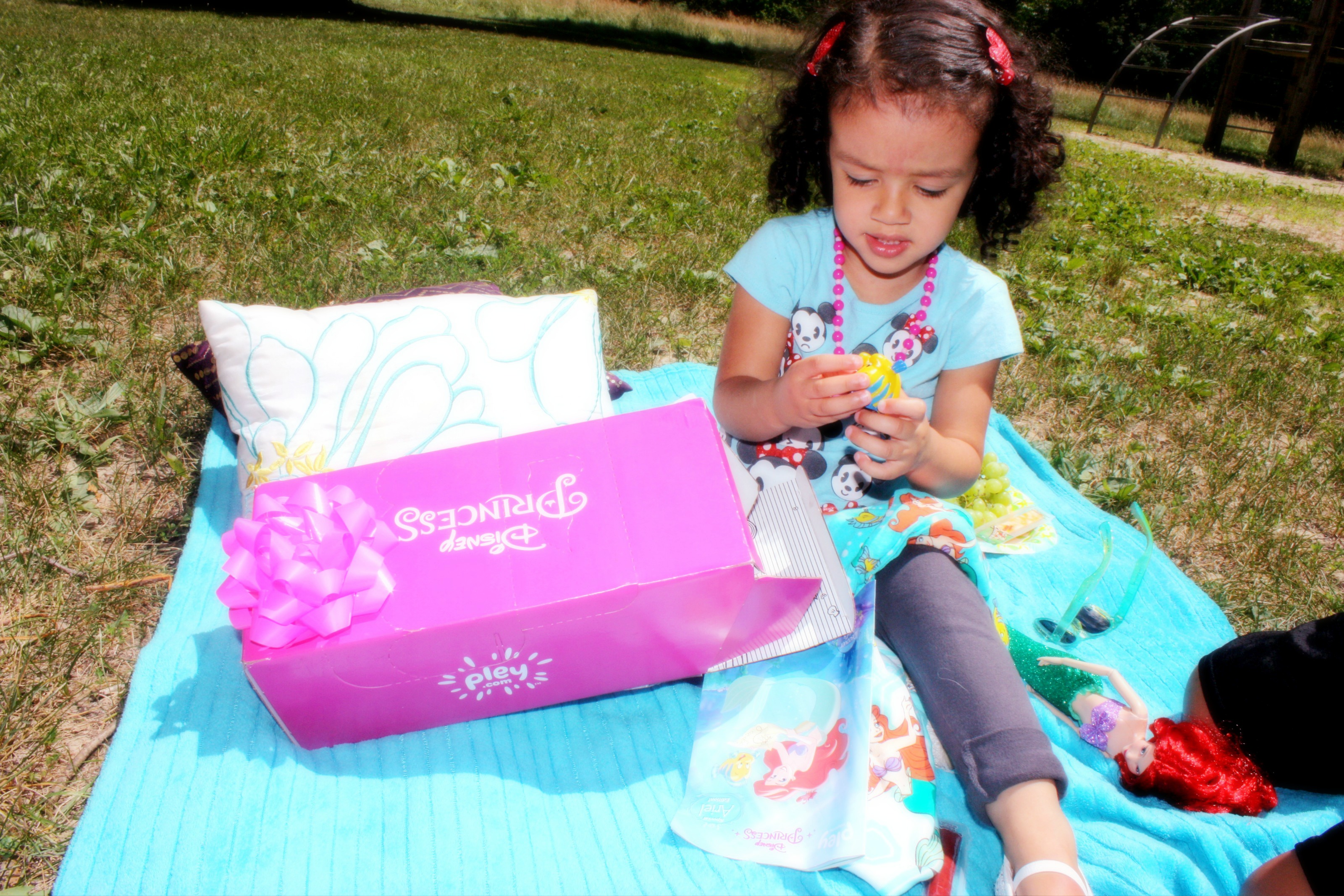 Featured Disney Princess
This month's mystery box was all about Ariel the Little Mermaid.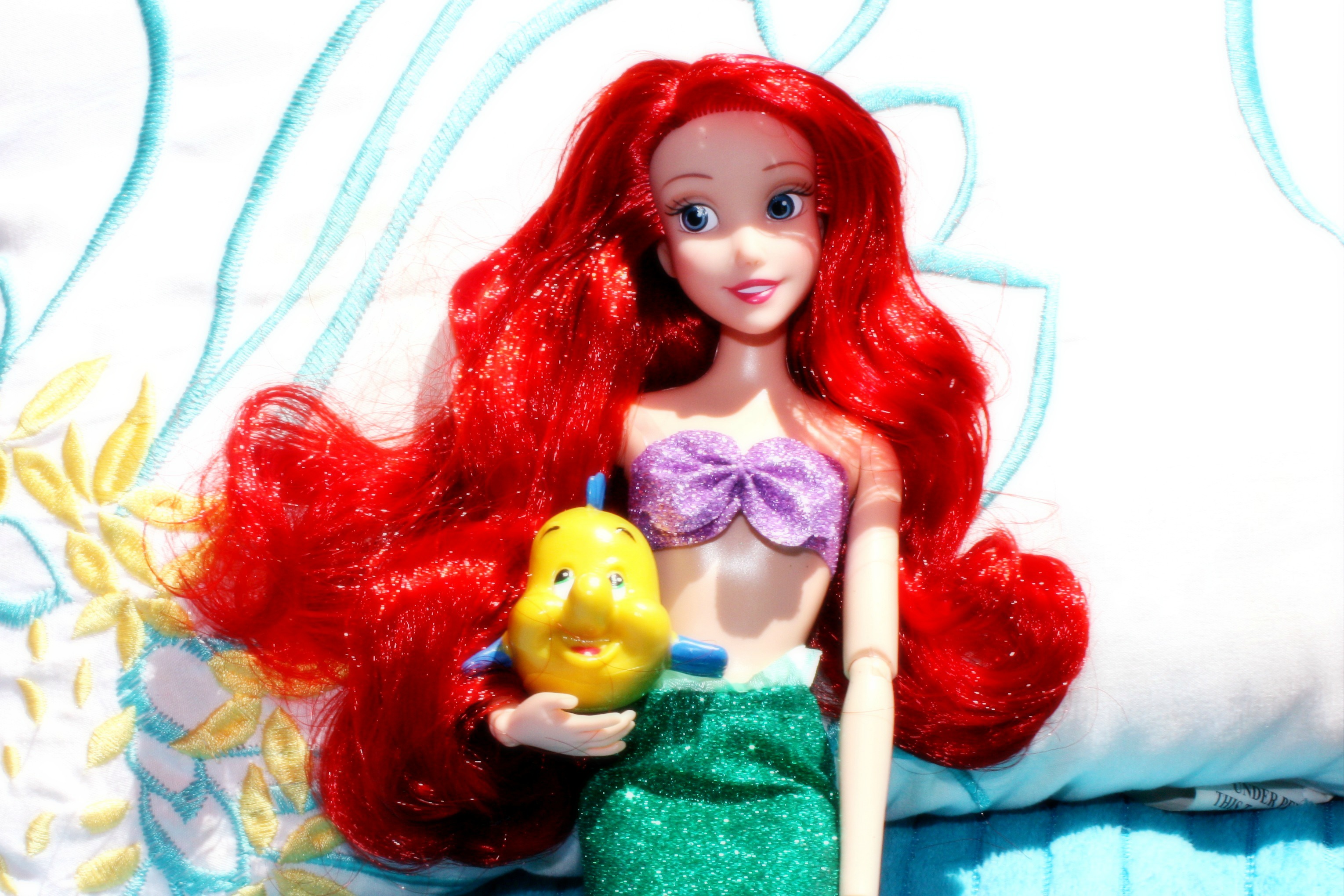 Contents included the following:
(1) Bendable Ariel the Little Mermaid
(1) Set of Ariel the Little Mermaid Pajamas
(1) Ship (Constructed from the shipping box)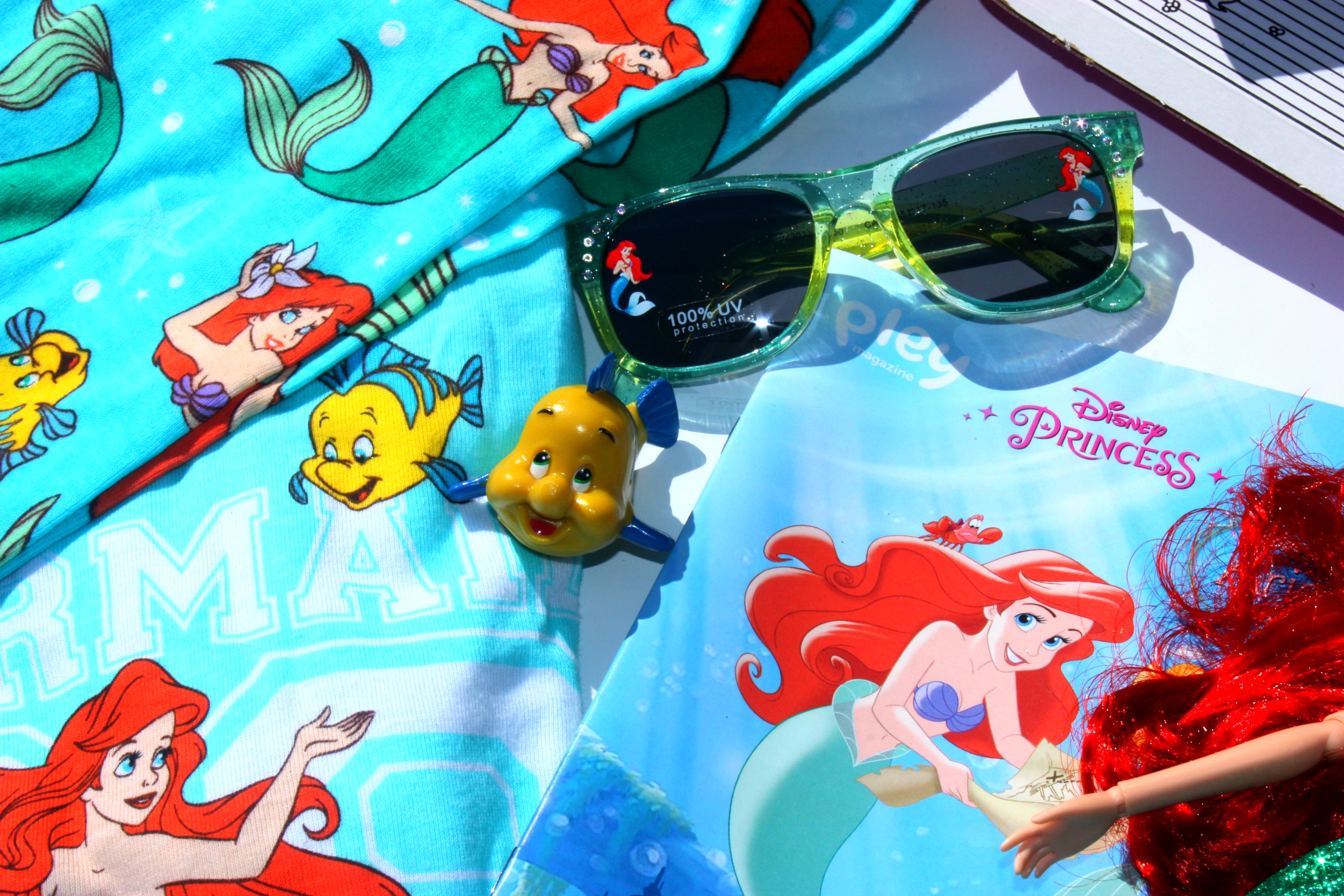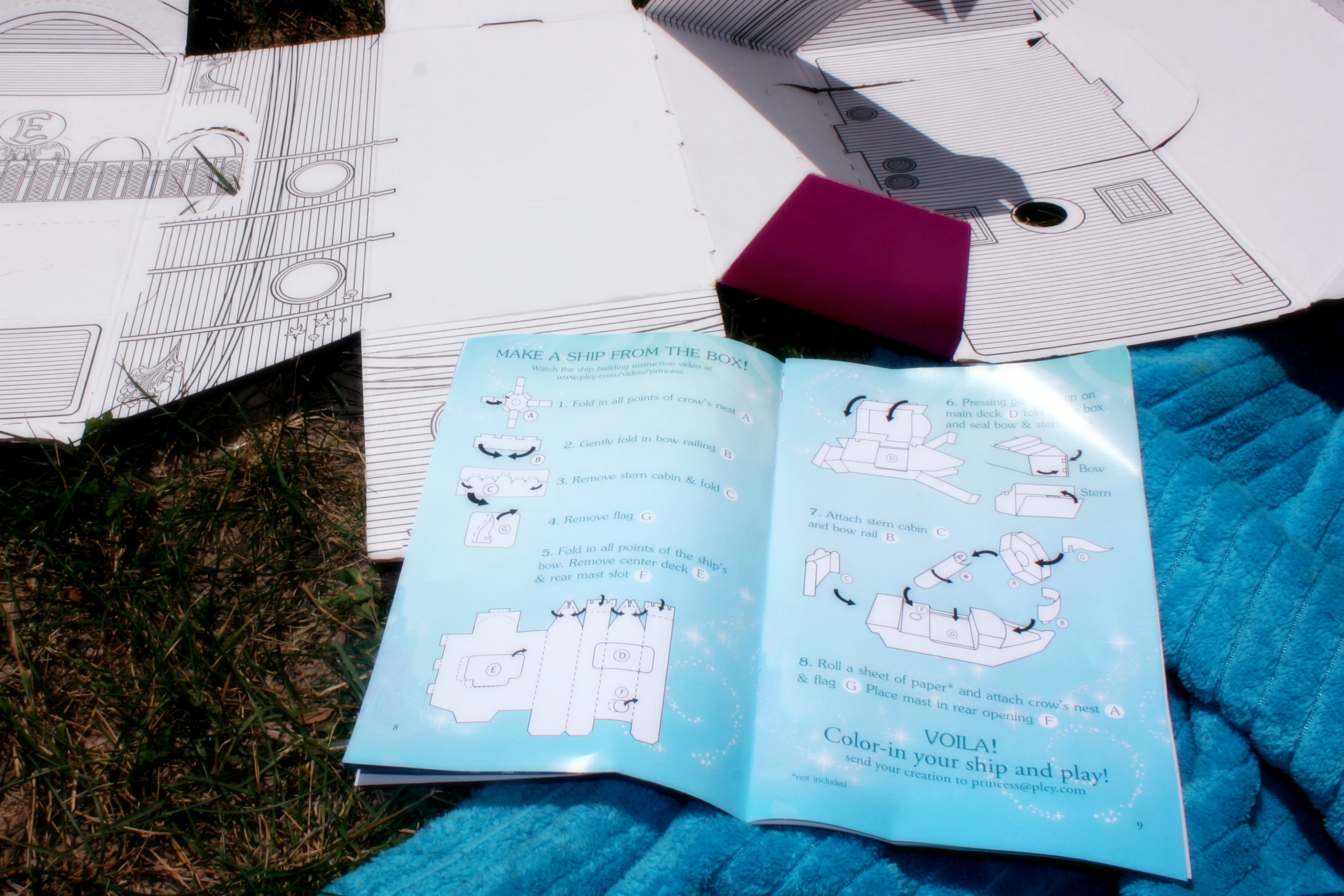 After everything was unboxed, my niece was ready to "pley". She went from laying with Ariel and Flounder, to coloring and drawing inside of the activity book with her new shades on, all the way to helping me attempt to put together the huge cardboard ship.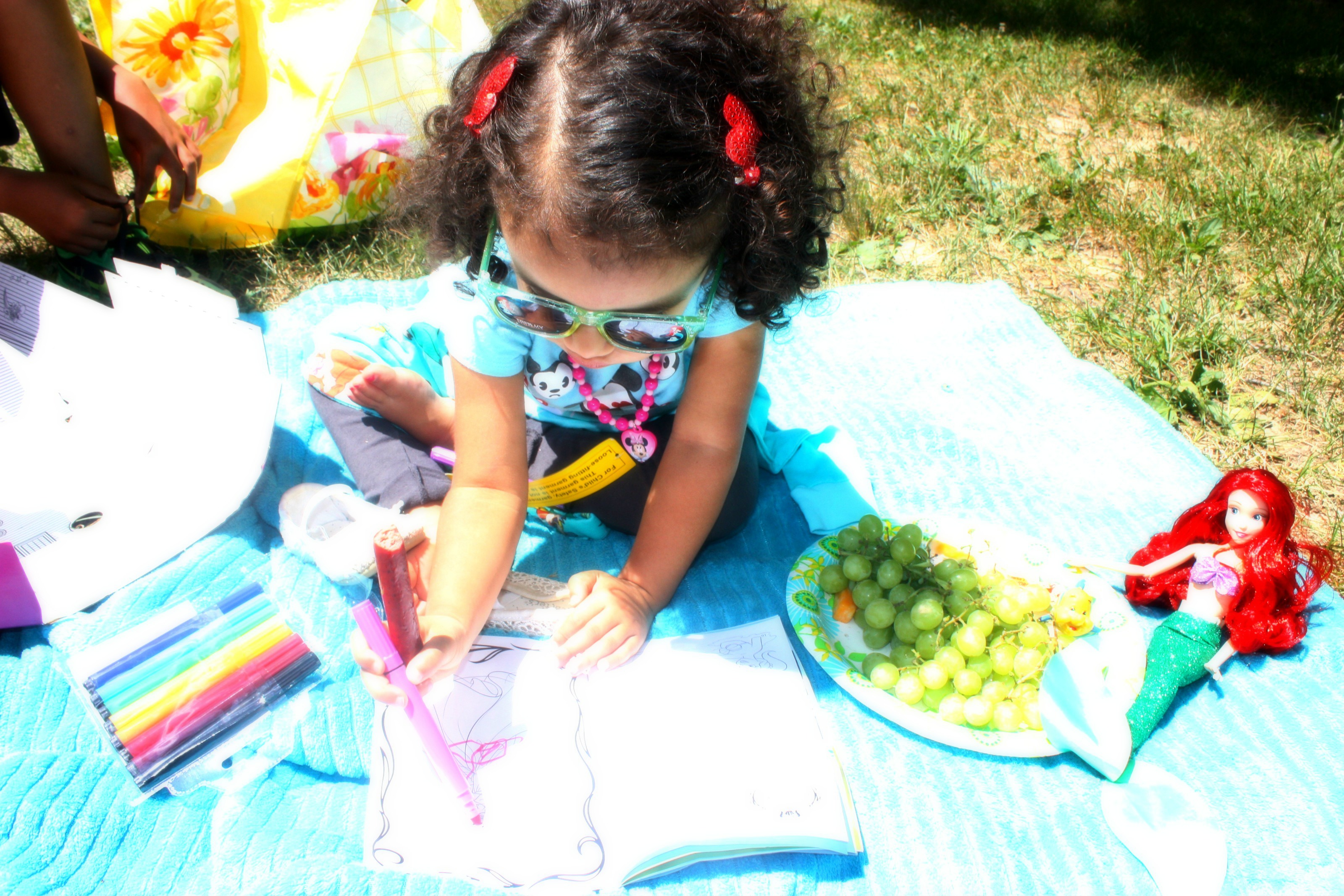 After a few hours of playing and reading through the story, the children grew tired. I decided it was time to go ahead and get things packed up.
While we weren't able to construct the entire ship on this "pley" date, you'll have to stop back by and check out our next "pley" date when the ship is fully constructed!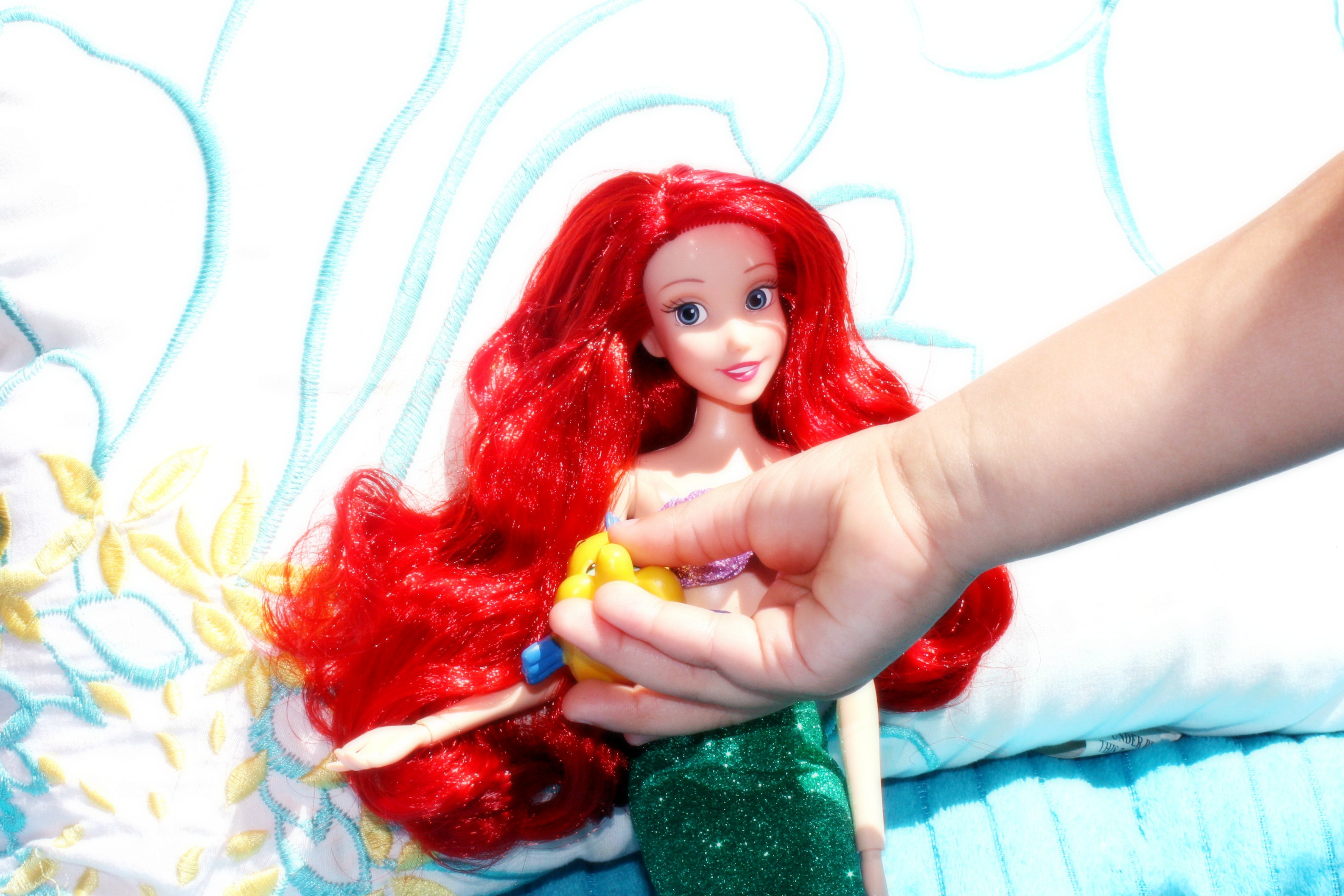 Visit Disney Princess Pley for more information or to order your first subscription box today.