This post contains affiliate links to products mentioned.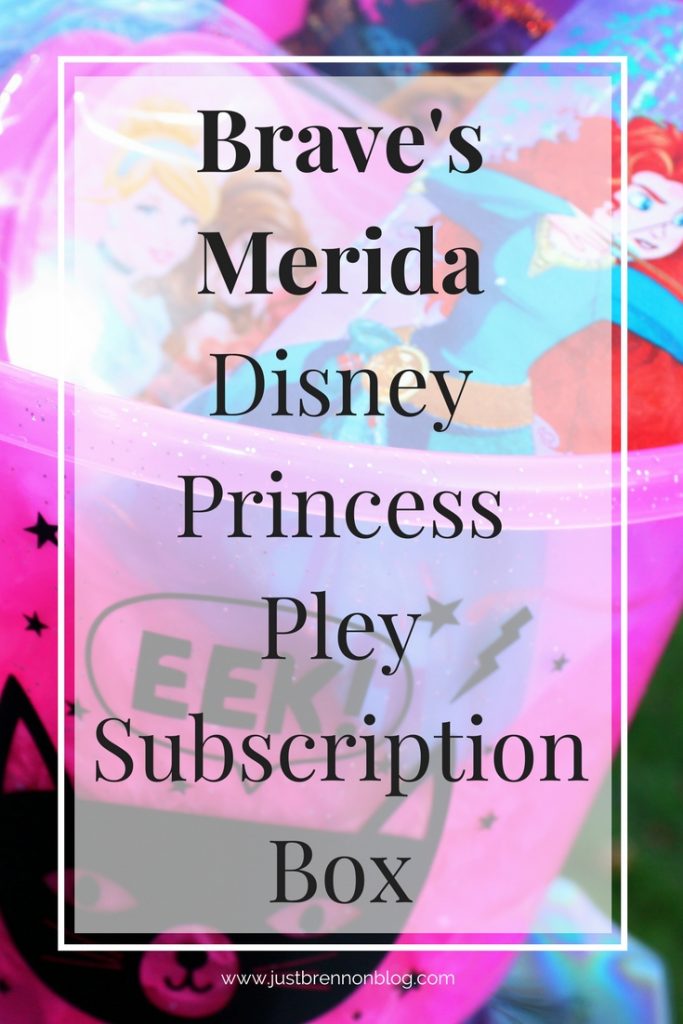 I just unboxed another Disney Princess Pley subscription box and I am so excited for my niece! That's right! September's Disney Princess Pley subscription box has been mailed out and is jammed packed with Disney princess goodies focusing around Merida – right in time for Halloween!
I love Merida and her story!
She was the only daughter of King Fergus and Queen Elinor, aside from there three triplet sons. As soon as the story starts, I always envision myself because I am only the only daughter, along with three brothers; only they are not triplets.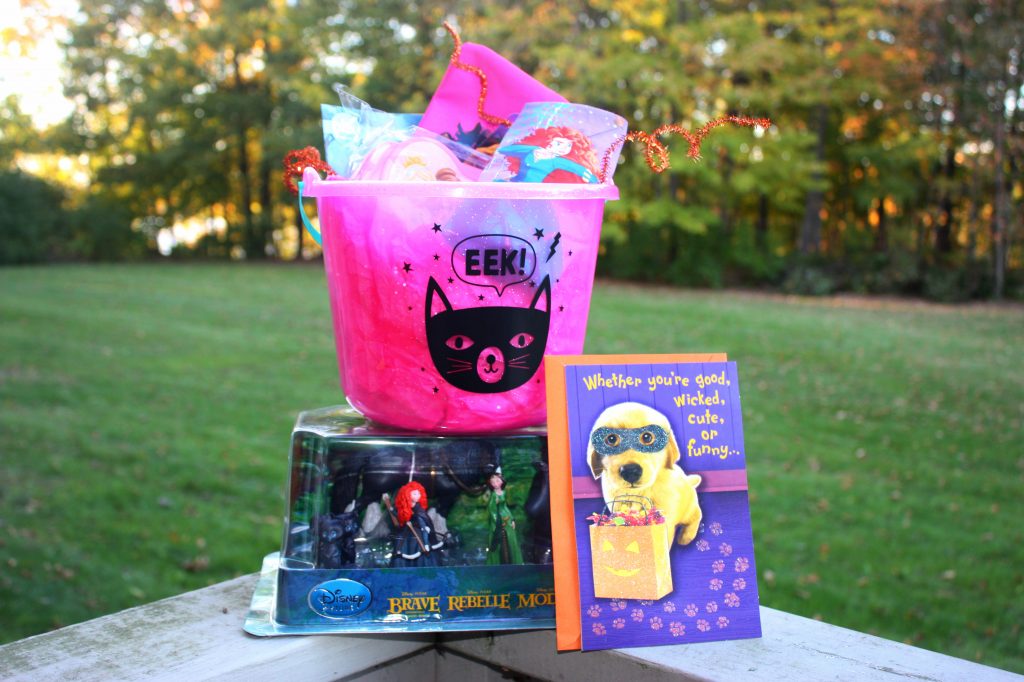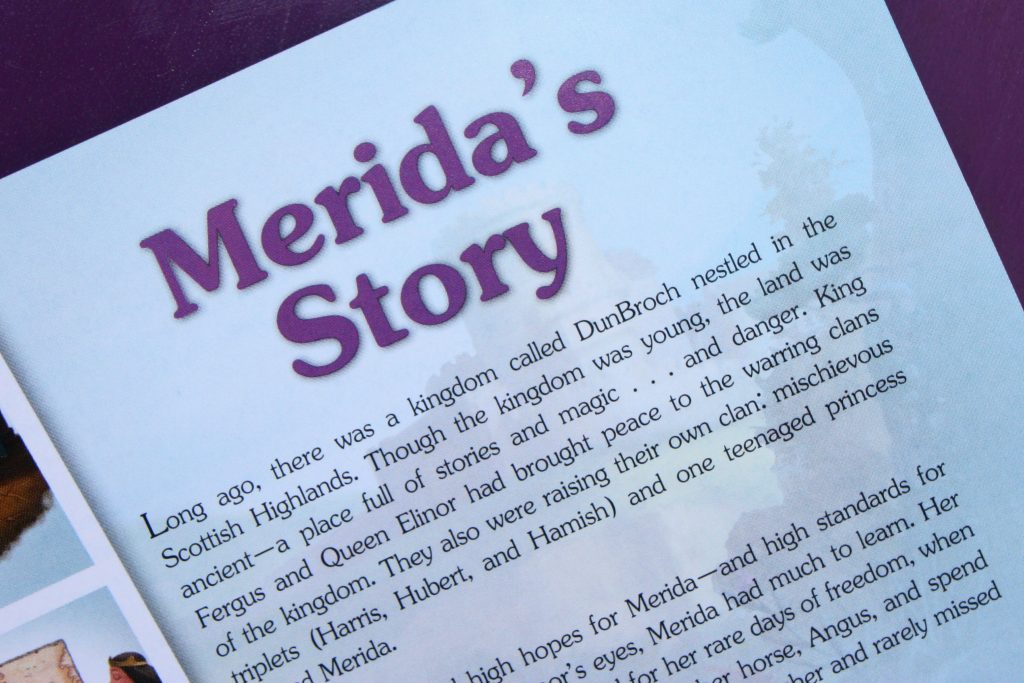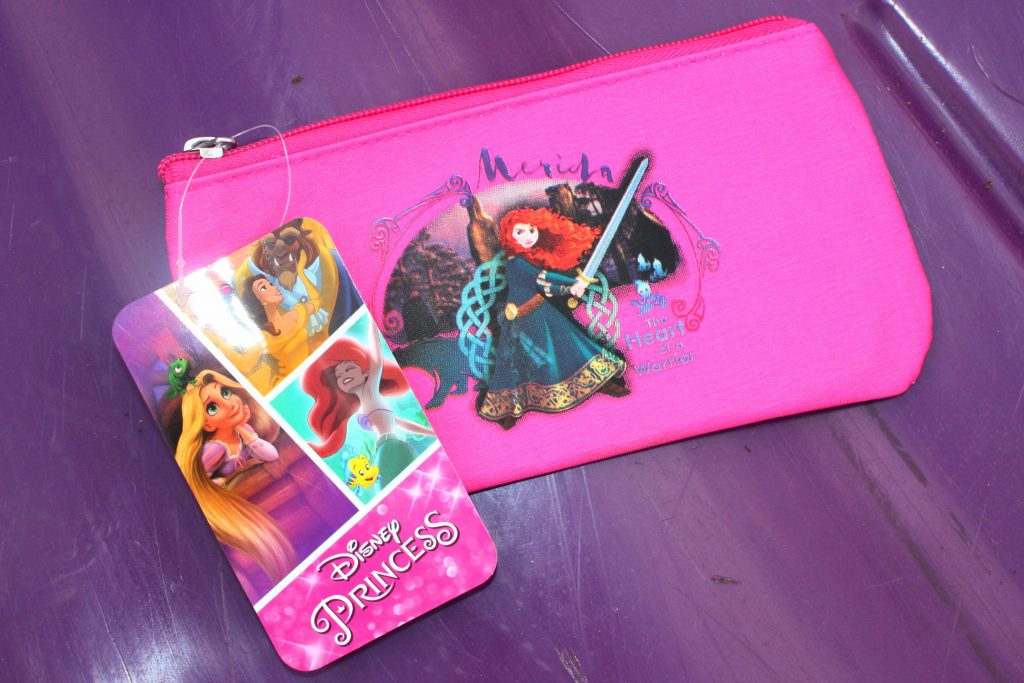 And, because I have grown up with all boys, I was taught to act like a lady but, I was also taught to be brave and adventurous. So, instead of me having princess tea parties with friends, I was out bike riding, fishing, four-wheeling, etc. I even took up archery in high school for my PE credit! LOL! Watch out Merida!
As the story continues, I can relate more and more to Merida which makes me absolutely adore September's Disney Princess Pley Mystery Box.
But, here's what's even better!
September's Disney Princess Pley box arrived right on time for Halloween! That's right! So, instead of giving my niece a cute, Halloween bucket of candy that I know her mother would hate; I am giving her the gift of Disney Princess Pley.
Each Disney Princess Pley mystery box comes with 4-8 official Disney Princess toys, activities, and fashion accessories and provides hours of entertainment. My niece loves these boxes, so I absolutely plan to add these subscription boxes to my Holiday Gift Guide.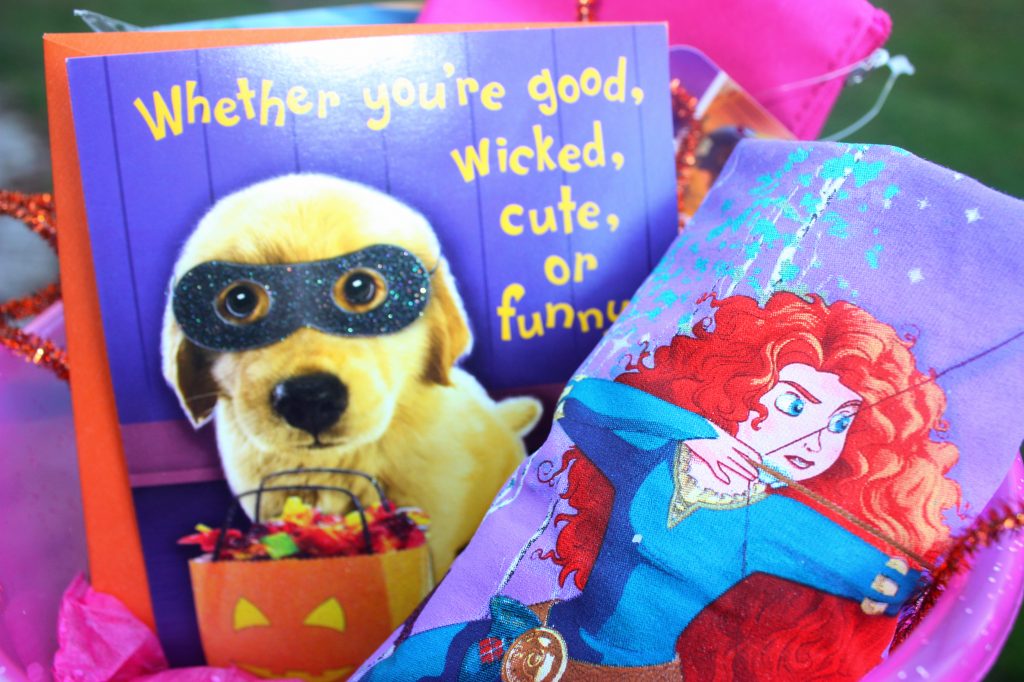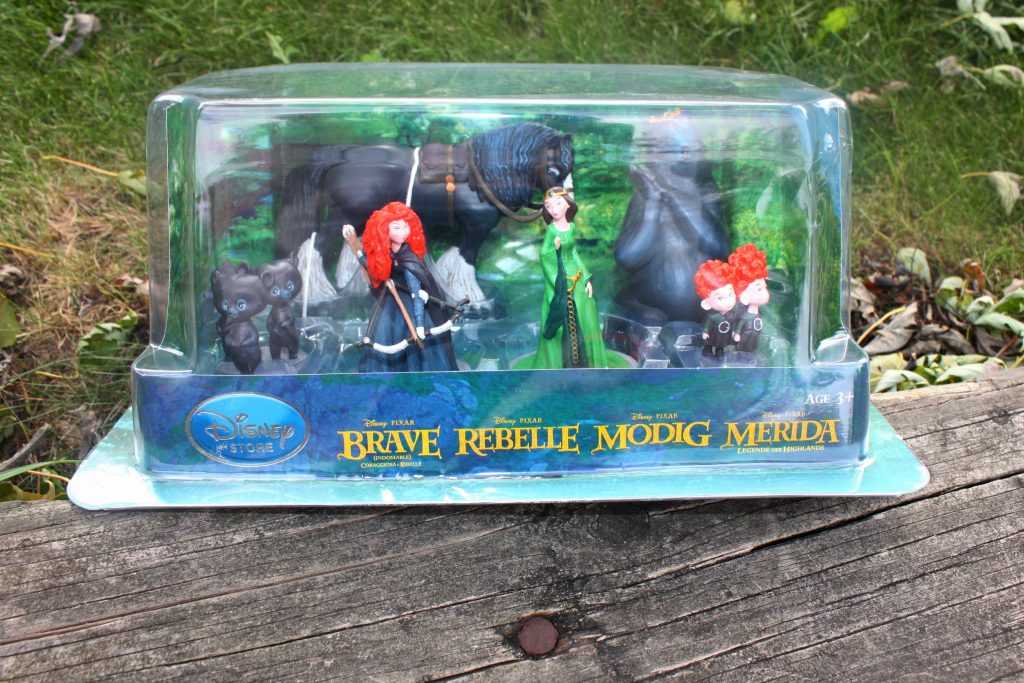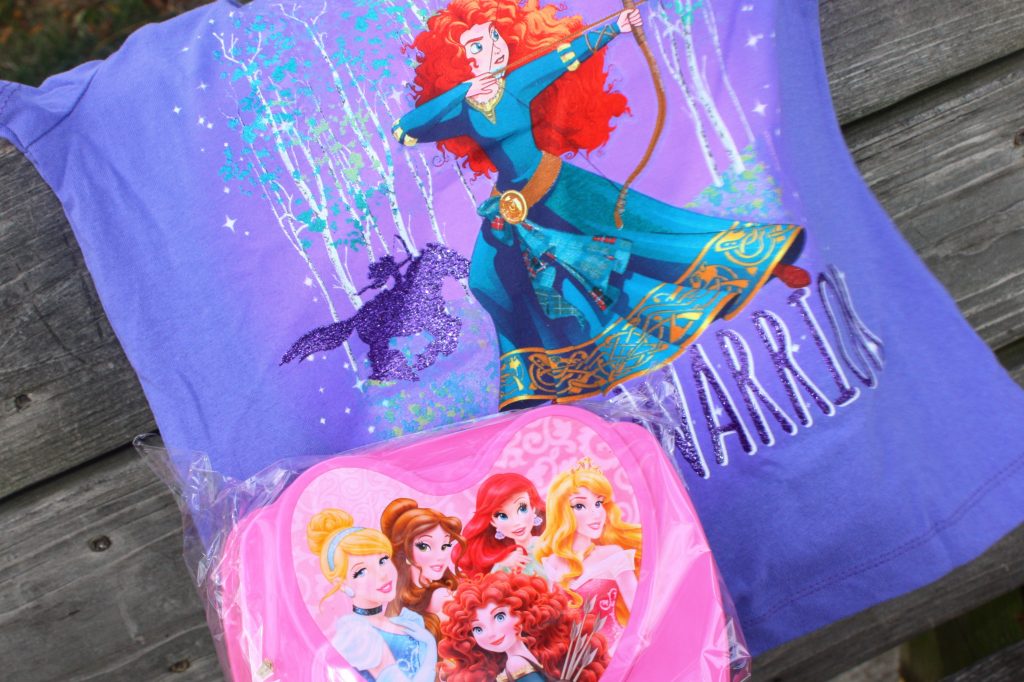 Within the activity book, there is a story of the princess that can be read at bedtime, puzzles and coloring pages, along with instructions and video links on how to put together whatever constructed item is in the box.
For example, step-by-step directions to build Merida's box is fully illustrated in the activity book, along with a video link that also walks you through step-by-step to feel confident in helping your princess build her masterpiece.

Subscription boxes are delivered every two months. One subscription box is $24.99 plus $5 shipping and handling. Other subscription plans are available. Feel free to cancel any time.
Featured Disney Princess: Merida from Brave
Contents included the following:
Brave Figurine Playset
Purple Heart of a Warrior T-Shirt
Disney Princess Sandwich/Snack Box
Merida Heart of a Warrior Pencil Pouch
Activity Book that includes a Merida's story, games, and ideas for play
Plus the box turns into a Build-Your-Own Brave-Themed Set
I can't wait for my niece to get her hands on this box!