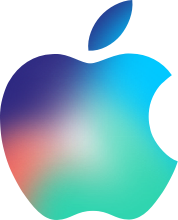 This post was last updated 9/15/17.
Stockpile is currently giving away $5 in FREE APPLE STOCK to celebrate the iPhone 10 year anniversary & iPhone 8 launch!  Click here to  get free apple stock! Offer ends 9/16/17.
…………………………………………………………………………
After my first son was born, I decided I wanted to create a financial portfolio, so that as we grew as a family, we had investments growing. I didn't know anything about free stock with Stockpile at the time.
Although young, I considered myself somewhat smart and savvy, so, I was able to take what I could afford and invest in a few fractional shares of stock. Before, I knew it, those fractional shares began to grow.

A few years went past and I continued to learn more about the stock market. I cashed some out, sold some, traded some, and purchased others.
More recently, I traded much of what I had for a variety of penny stock in various pharmaceutical companies. I'm not sure if that was the best move or not. But, I guess, we'll see.
Then last month, I learned about Stockpile.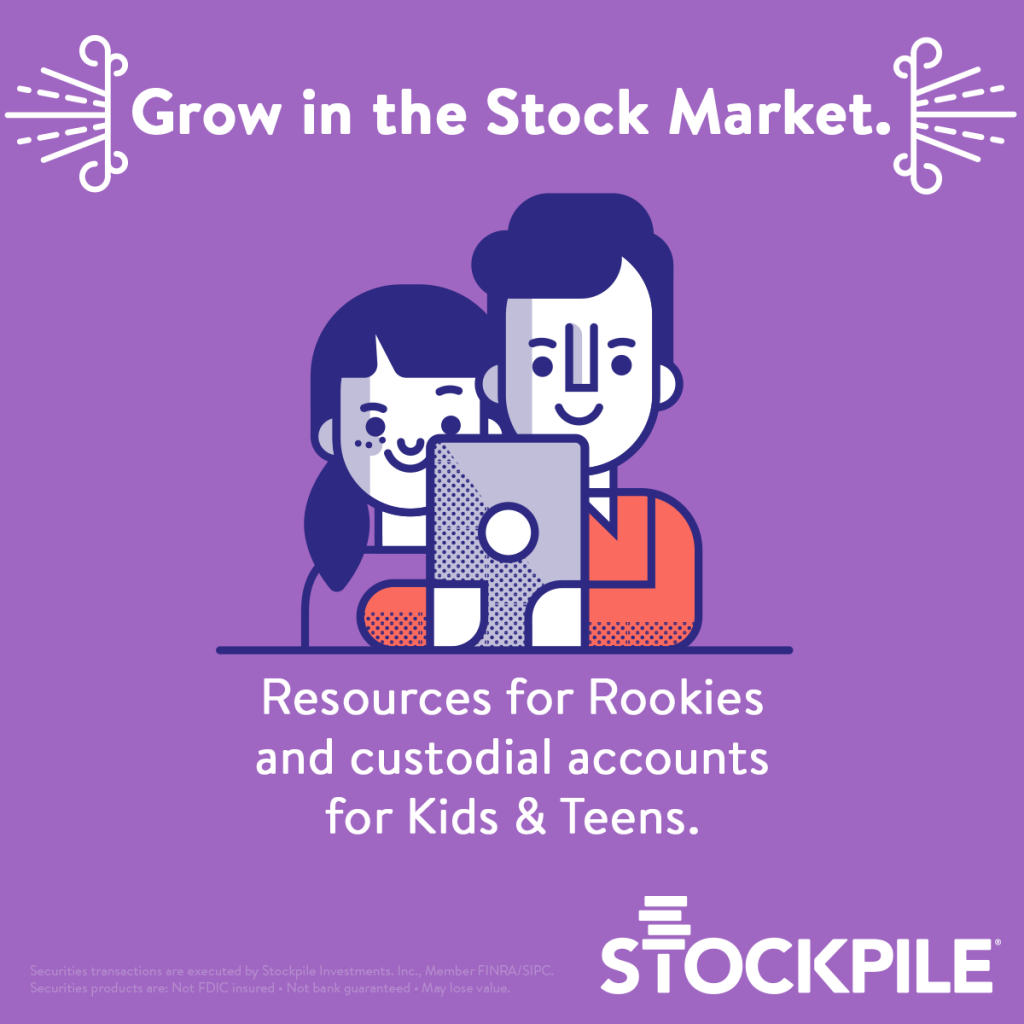 What is Stockpile?
Stockpile is an innovative platform which allows investors to buy and sell stock for themselves.
That's right! So, you have control of your investments.
With Stockpile, you can create an account for yourself, or even help your children create an account. With children, this is where you can teach them how to buy and sell stock (with your permission).
Because, honestly, the sooner they start investing, the more likely they are to building some serious wealth in the future.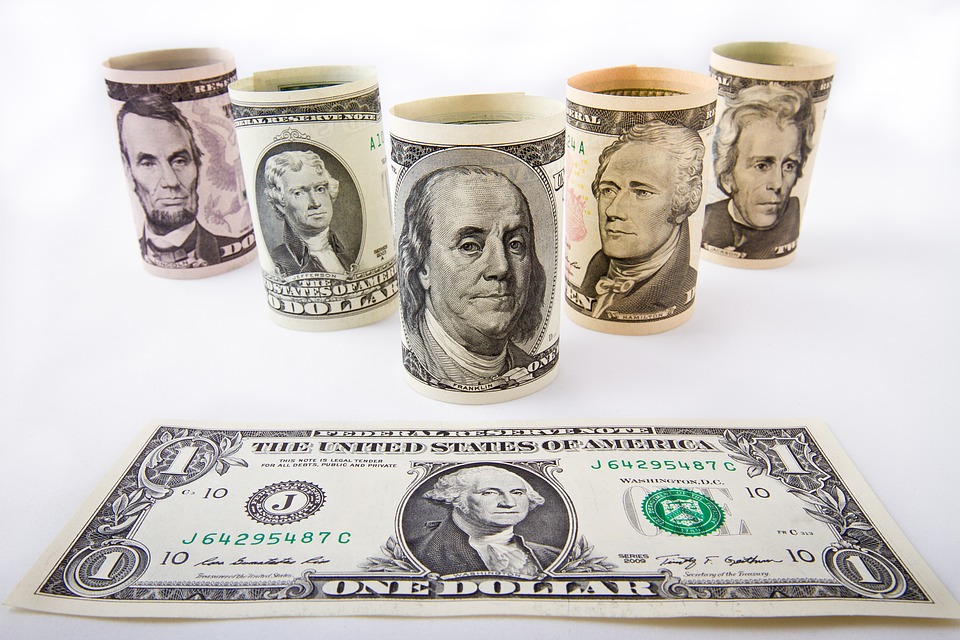 Create a Free Account with Free Stock
After learning about Stockpile, I explained to my oldest son the importance of investing and building a nest egg. We created a free account right then and I let him choose the stock that he was interested in the most. He chose Time Warner Batman!
Right now, if you choose to create an account on Stockpile, you will receive $5 FREE towards your favorite stock – deposited right into your Stockpile account! Just like we did!
Believe it or not, we've already made .10 cents on our fractional share of stock! Imagine the growth over time after we begin to add to it!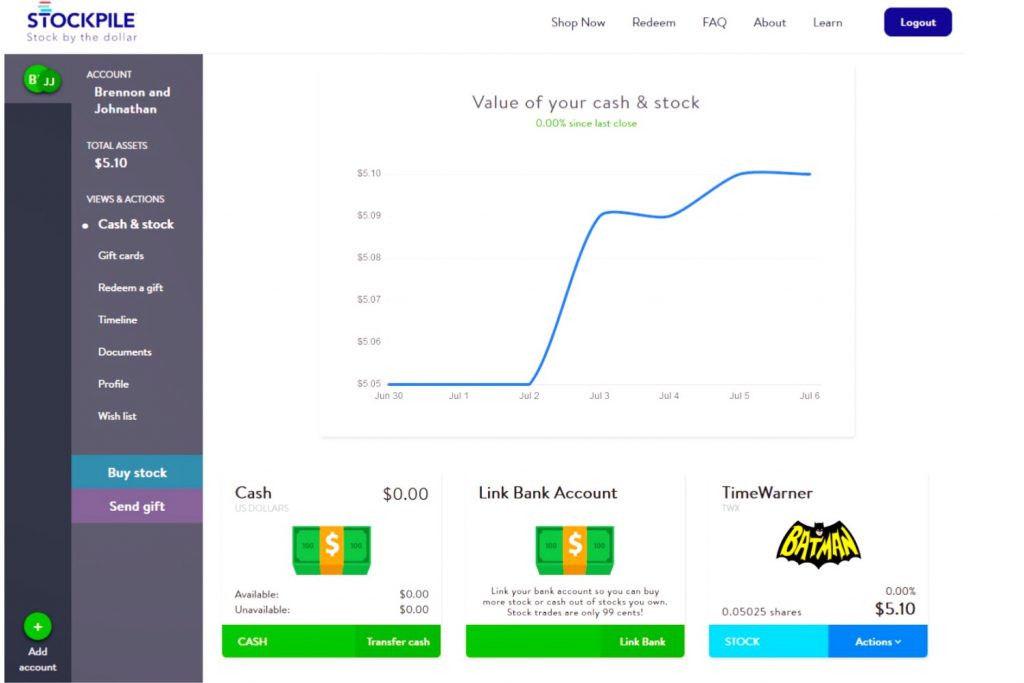 Stockpile Gift Cards
In addition to purchasing stock for yourself, Stockpile enables users to give stock as a gift using gift cards. Gift cards allow the recipient to choose the companies they want to invest in by choosing any dollar amount between $1 and $1,000.
So, what are you waiting for?
Visit Stockpile for more information on how to be savvy with the stock market..
Disclosure: The post is in partnership with Stockpile and contains affiliate links along with free photos from Pixabay.
P.S. If you learned something new, go ahead and vote below!