Happy Wednesday!
I sure hope this post finds you happy, healthy, and well. For me, I'm feeling pretty good because I have been walking on my treadmill in my sauna suit and have lost a total of four pounds so far this month! Whoohooo!
But, as I have said before. The space is so darn boring! So, thanks to Pixers, I have been able to spruce up the interior portion of my corner, gym space to make me want to continue being in that corner working out and making progress.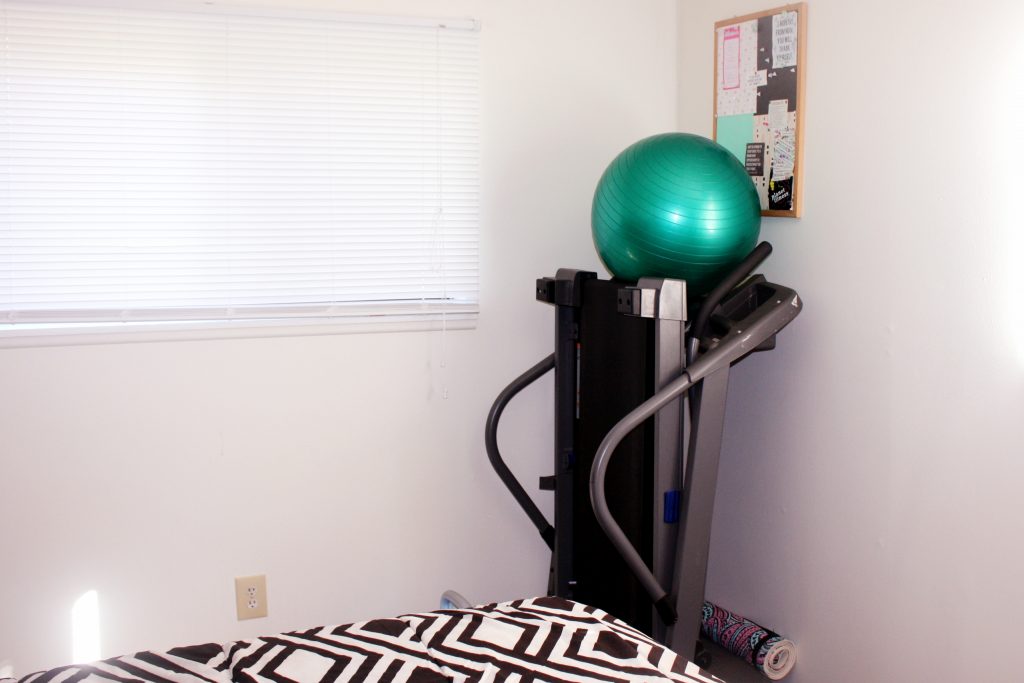 Deciding on the Pattern
To begin with the "remodeling", I had to first decide on a pattern. This was one of the most important parts. I needed something that was inspirational and calming, but not too busy and would match what was already in my room.
After spending two days scrolling through all of the beautiful wall murals and wallpaper, I finally decided upon the vinyl tropical/geometric wallpaper because it matched my geometric bedspread set and plants that are already in the room. Yayy!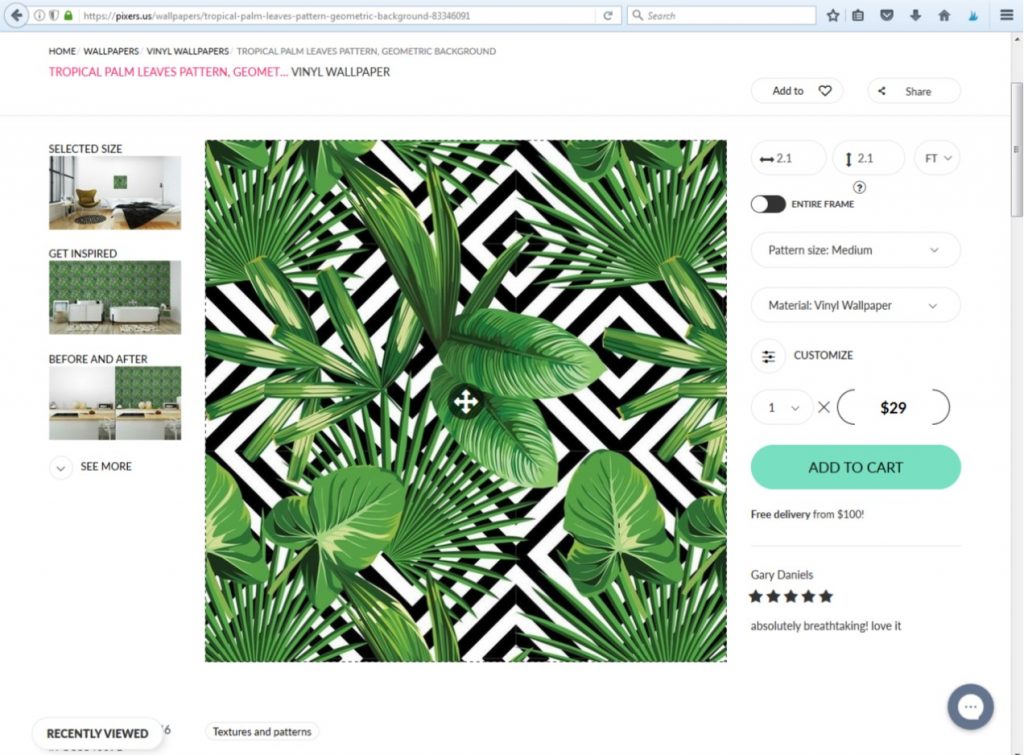 Ordering the wallpaper was easy. I simply measured the area that I wanted to cover, inserted the measurements into the website, and placed my order. It was as simple as that.
As a matter of fact, you can receive 40% off your own order using the code "Brennon"! What an amazing deal! So, go ahead and scroll through some of the awesome wall murals and wallpapers that Pixers carries.
Wallpaper Installation
With the wallpaper in hand, I was ready to begin my project, but boy was I nervous! I have never put up wallpaper before and I didn't want to mess things up and fail. But, rest assured. Putting up the wallpaper is pretty easy, although, I'm completely done.
To hang the wallpaper, I am simply following the instructions that were (and are) available for download from the Pixers website under the item you purchase.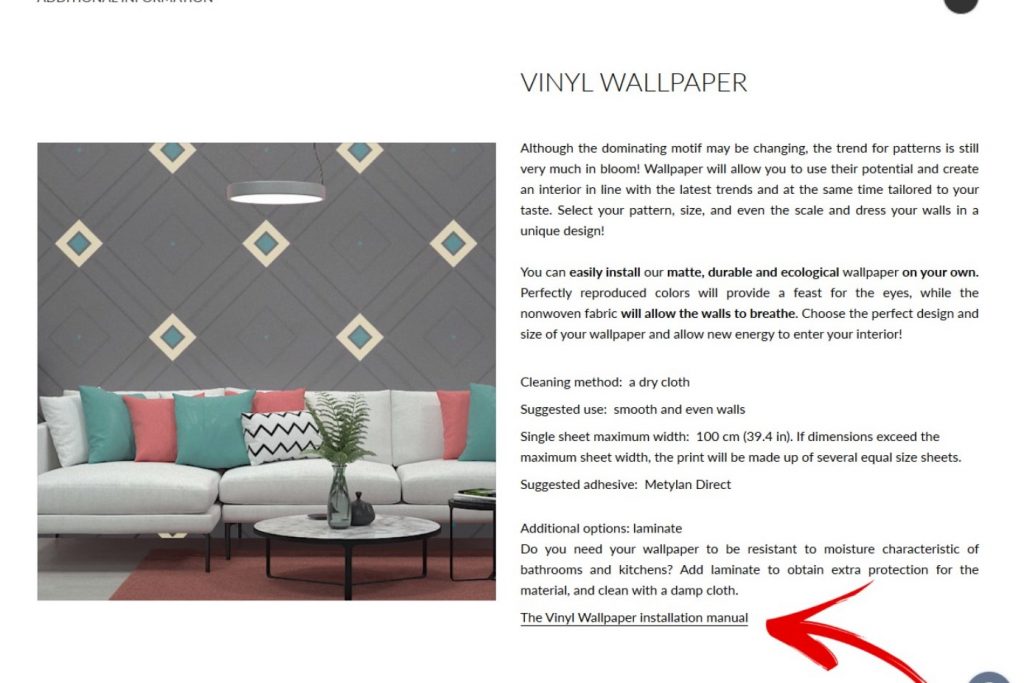 Since, I want a way to section off my gym corner from the rest of the room, I am only wallpapering a small portion of my bedroom. It is the perfect way to section off the gym space without having a door.
Now, when you walk into my room, my gym space stands out and makes a statement. It also stares me in my face and without verbally speaking reminds me of my goals and that I should exercise.
Additional Wall Art, My Vision Board, Odds and Ends
In addition to hanging the wallpaper, I am hanging (two) white frames that previously hung in my closet and placing them on the left side of the treadmill, directly on the wallpaper. Lastly, I am adding a wallpaper remnant to my corkboard vision board so that it matches with the wall.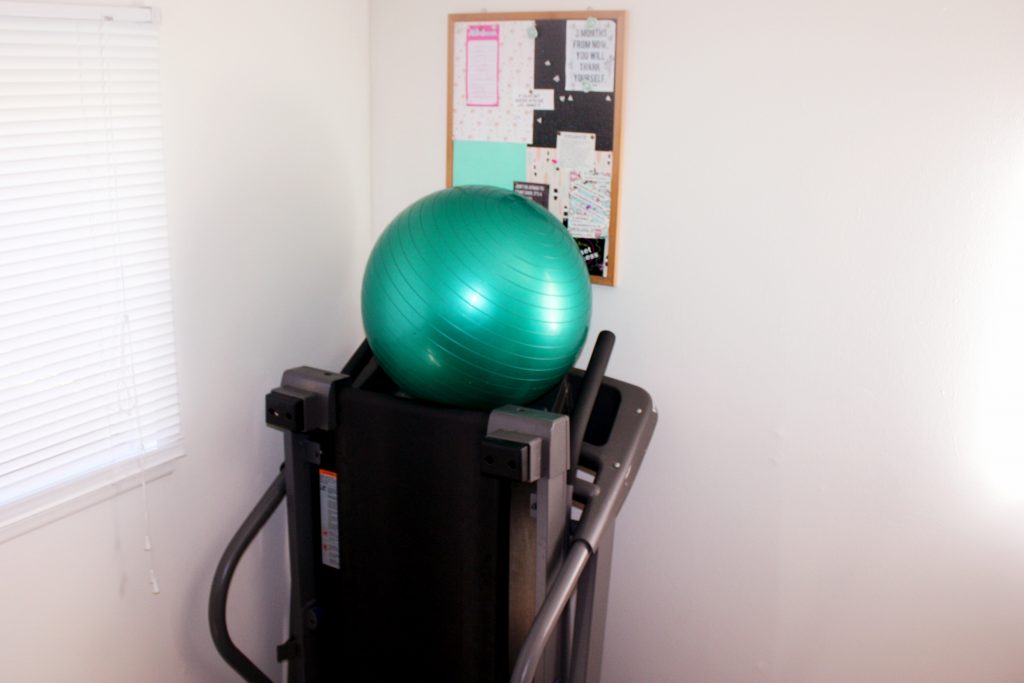 I'm so excited about how everything is turning out. Stay turned. I'll be posting after photos once I return from New Orleans in a few days!
See you soon!
P.S. Don't forget, you can receive 40% off your own order using the code "Brennon"!