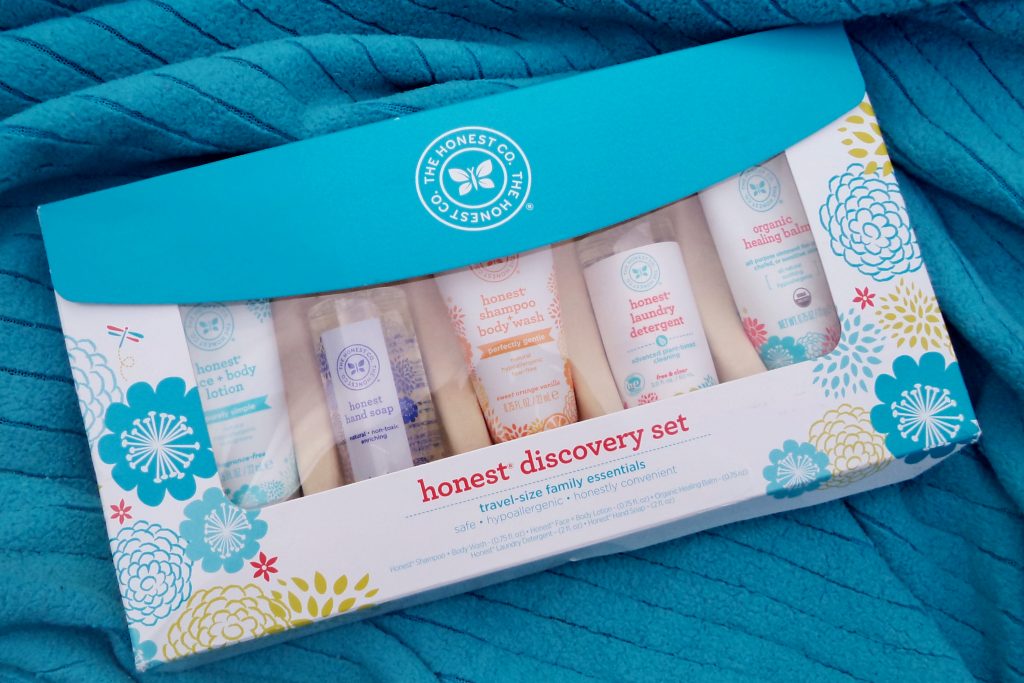 Each time I write a post, I get closer and closer to spending my weekend on the Kentucky Bourbon Trail. I know. I know. I talk so much about it, but the time is almost here. I promise.
And, as I am gearing up for it and packing, I couldn't help but pack my honest discovery set in place of all my regular size lotions and potions. For all of our trips I have a one bag rule, so there is never any room for larger-size, personal care items. So, having everything I need in travel-size containers is definitely my ideal of things, especially if you are traveling by plane.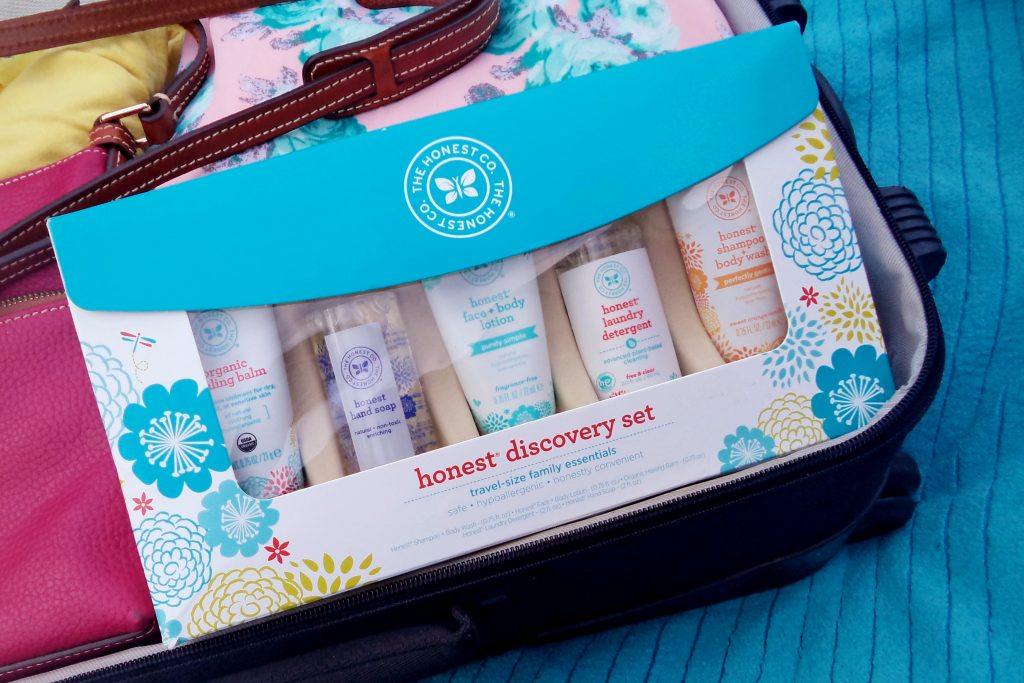 The honest discovery set includes five travel-size, family essentials including the following:
face + body lotion (fragrance-free)
laundry detergent (advanced plant-based cleaning)
healing balm (hypoallergenic)
hand soap (non-toxic)
shampoo + body wash (tear-free)
Each item is made of safe and gentle ingredients for the entire family. And, no matter where we go, all items can slide easily into whatever bag we choose, whether it be a carry-on bag, diaper-bag, backpack, or purse.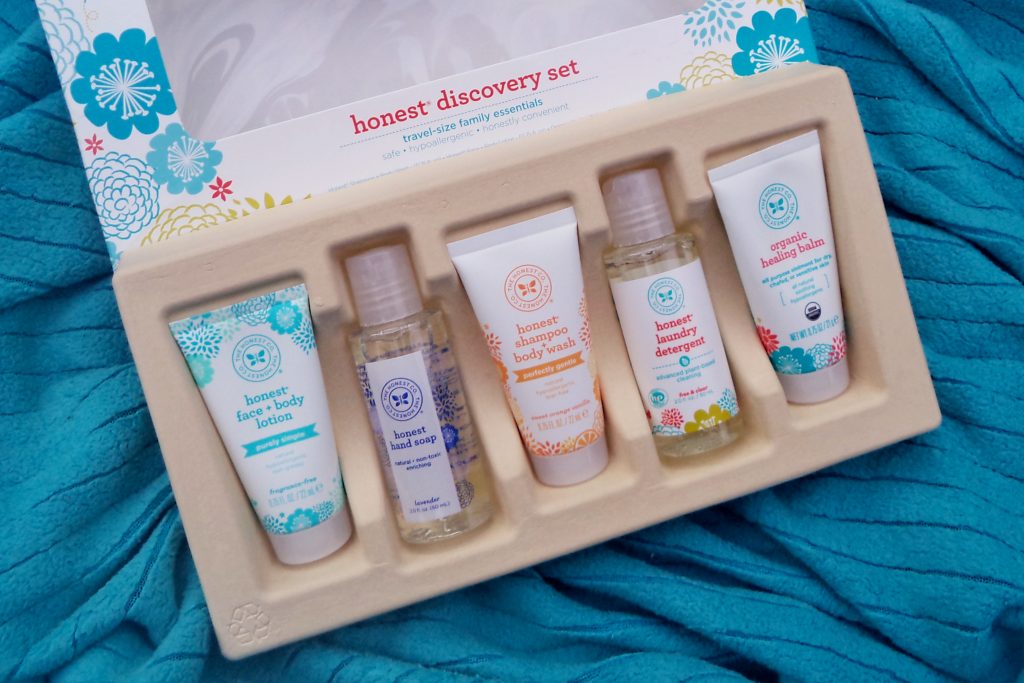 Fragrance-Free Benefit
Aside from all of my essentials being in one place, I love the fact that each product smells simply, fresh and clean. With the face + body lotion being fragrance-free, I won't have to worry about my perfume fighting with the smell of what's moisturizing my face and body.
Free & Clear Benefit
In addition to the above, by washing my clothes in the honest laundry detergent, I will actually be able to smell each bourbon's distinct aroma without the bourbon battling with the scent of the clothing that I am wearing.
Being fragrance-free and free & clear are just a few of the benefits that are provided from using the honest discovery set.
Family-Friendly
Finally, the most amazing benefit of all is that the honest discovery set is safe for the whole family…even the little ones. Many times we buy products specifically for each individual within the household, but with the honest discovery set, we don't have too. And, you don't either!
Whether we are on the road or at home, I can get my little one bathed, read to, and tucked snuggly in bed, then jump in the shower later using the exact same products! How convenient and affordable! That's definitely a way to improve travel for me!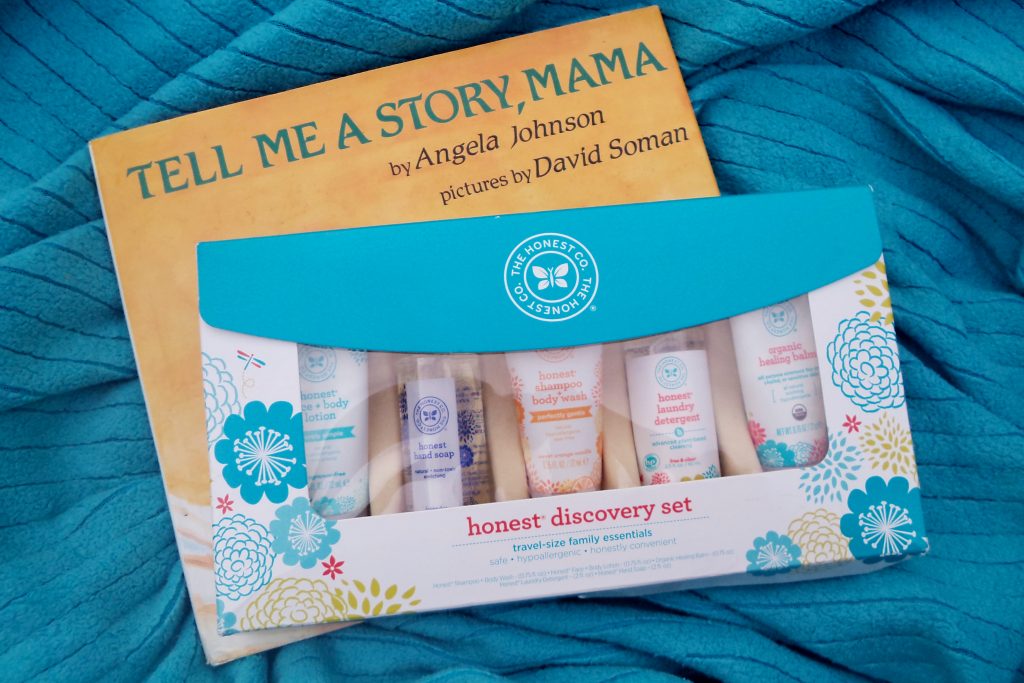 Giveaway + Free Samples
If you would like to reap the benefits of the honest discovery set at home or on your next travel adventure, go ahead and enter to win your own set below or sign up for free samples here!
Simply scroll through the freesamples.us page and enter the honest discovery set giveaway.
This post is in partnership with Free Samples US.