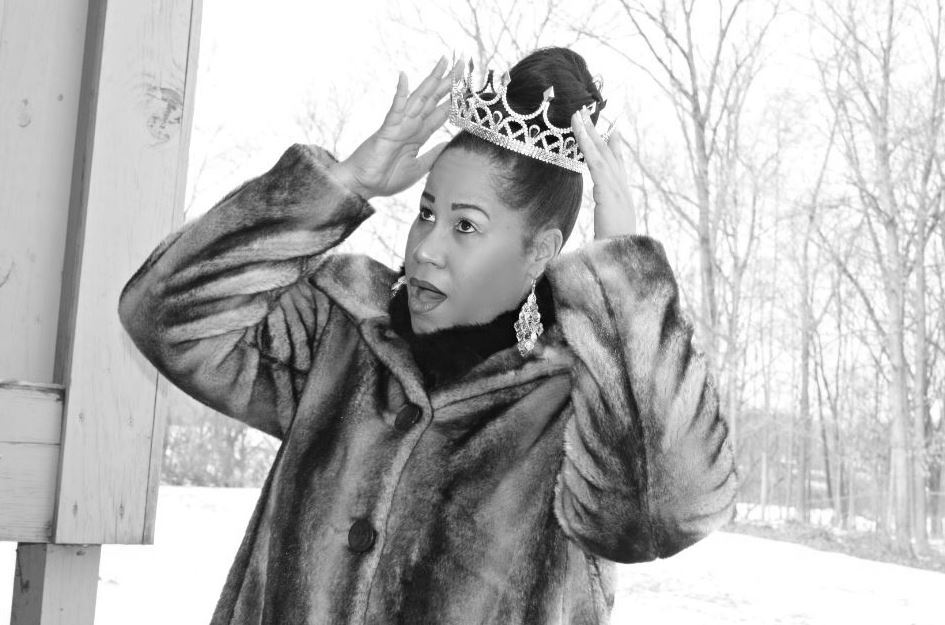 What's blogging without a little bit of fun, right?
So, today, I want to share with you what last Saturday morning was truly like.
I woke and knew that I had to cook the chicken legs that had been sitting in the fridge for a few days. I thought long and hard about all of the ways I could prepare them. I didn't want another piece of baked chicken and I don't fry chicken. So, both of those were out. I had some Shake & Bake that would give me a mix between the baked and fried, but again, I didn't want that, either.
Plus, all last week for lunch, I ate chicken salad. Sigh.
Ultimately, I decided to grill the chicken, even though the ground was covered in snow. Oh, well. Sometimes, you just need to grill, right? I pulled out my mini green grill and got it all prepped with charcoal, lighter fluid, and some smoked applewood chips (because I'm a grill master like that!… Well, on the mini grills anyway).
In the midst of waiting for the coals to turn white, I decided that I needed a photo in these adorable KISSPAT Fashion Dangling Earrings.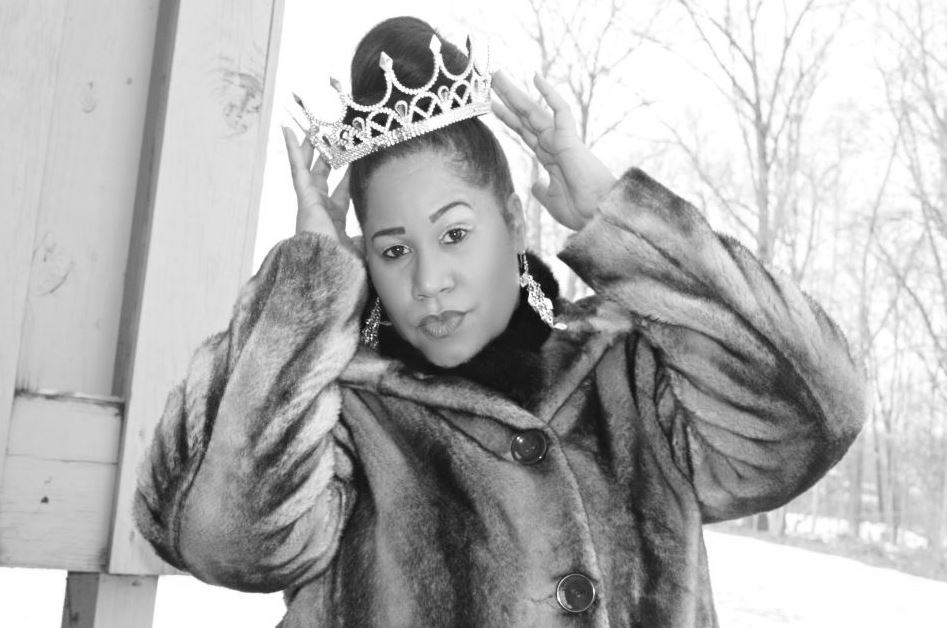 And, then I decided that I needed the photo in my tiara for my Birthday Bucket List.
And, then I decided that I needed to put on my late aunt's fur coat that has been hanging new with tags (for years) that I have never worn – paired with her black fur ball scarf.
And, yes, I decided all of this while waiting for the coals to turn white.
This page contains affiliate links to products I recommend. If you purchase something from this page, I may receive a small percentage of the sale at no extra cost to you.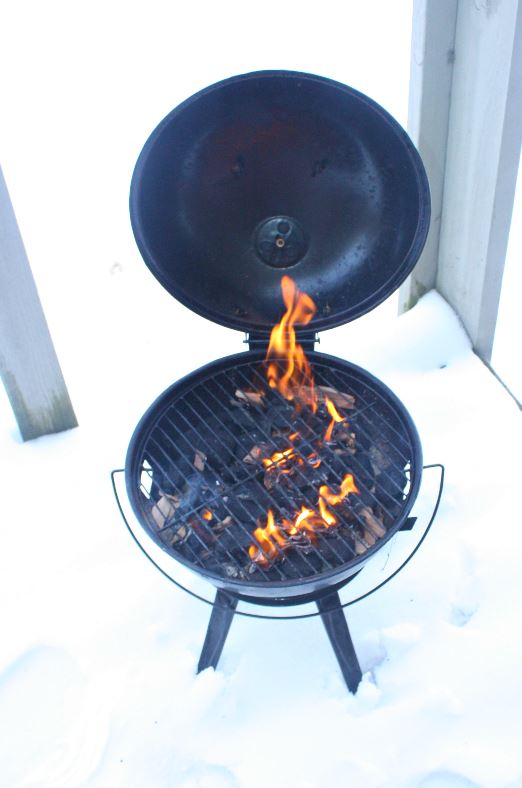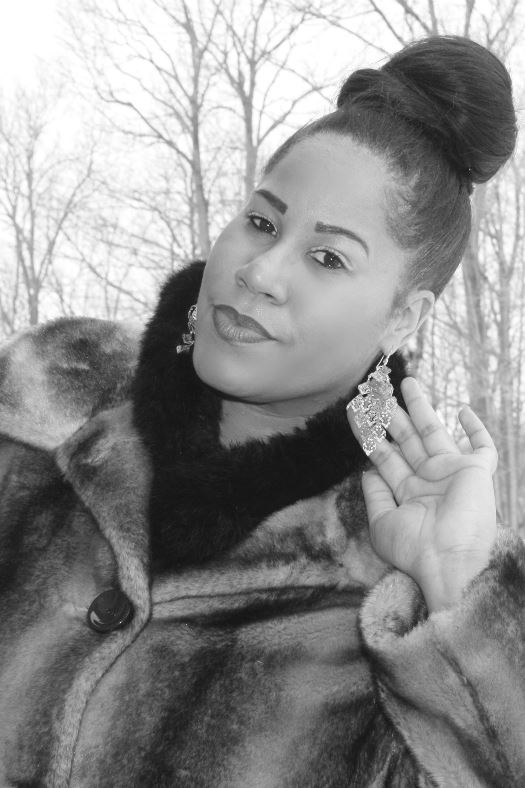 After, making the final determination that this all needed to be done with complete urgency, I called upon my mini photographer; my son.
During this time he informed me that he can forget his career goals because he is just going to end up as a photographer at the Daily Bugle because of all the photos, I make him take. LOL. Poor kid.
But, because I love him so and want him to pursue his own career goals and NOT work at New York City's tabloid paper with Spider Man, I finally ended up purchasing a remote for my camera.
I guess I'll let him off the hook to pursue his own personal life goals. LOL.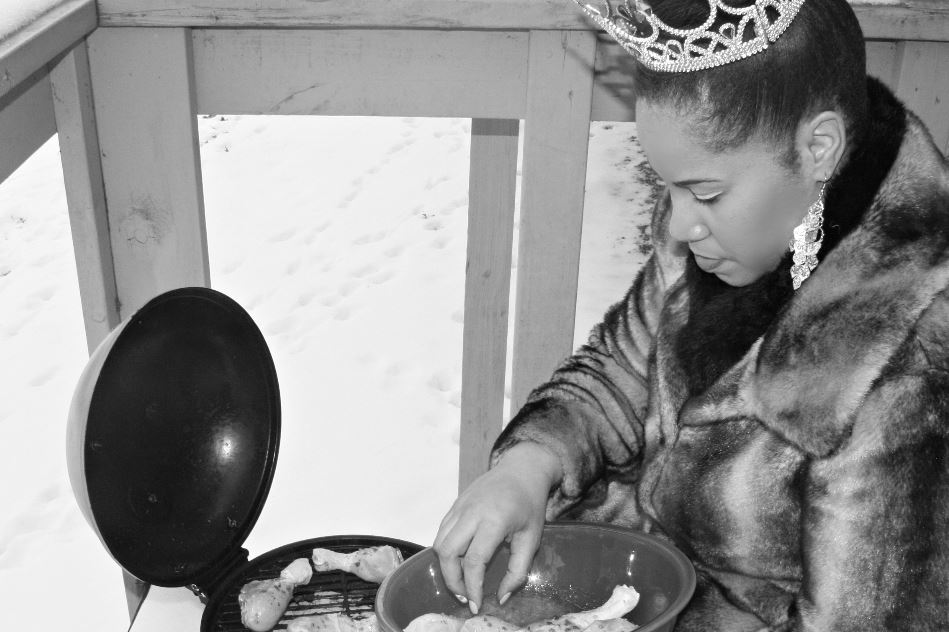 This is all so ridiculous, right?! LOL. I know.
So, while still waiting for the coals to turn white, we headed outside in all of my fur gear and plastic adult tiara that I scored from Amazon to take a few photos.
My list of photos needed to include the following:
A photo in the tiara. Check.
A photo in the earrings. Check.
A photo grilling chicken…in the snow…in my fur and tiara…on my mini grill. LOL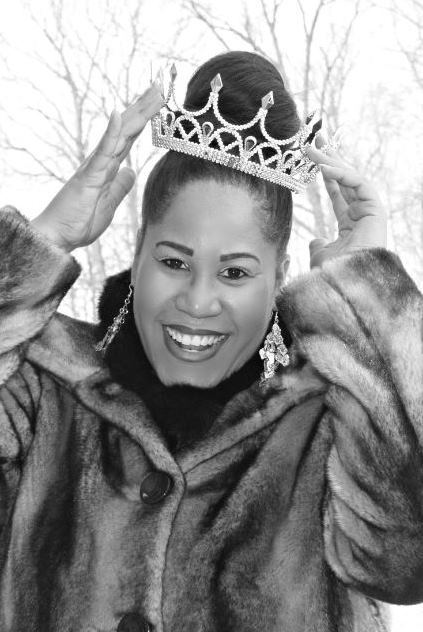 However, mission accomplished!
As a result of pure ridiculousness, I actually ended up with some pretty cool photos.
In the meantime, I hope you enjoyed a good laugh or, two. Don't forget to drop a comment of your most ridiculous Saturday morning moments.
P.S. All I can say was that the chicken was edible. Perhaps, I should not have been playing so much!
Cheers!
See you next week!