Read Time: 1 Minute – Review
Happy Monday!
Usually around the holidays I pick up various inexpensive crafts for the boys to do at home. In the past activities and crafts have included mini science kits, window clings, and excavation kits.
However, this month we chose the Paint It Yourself Bank from Dollar Tree for just $1.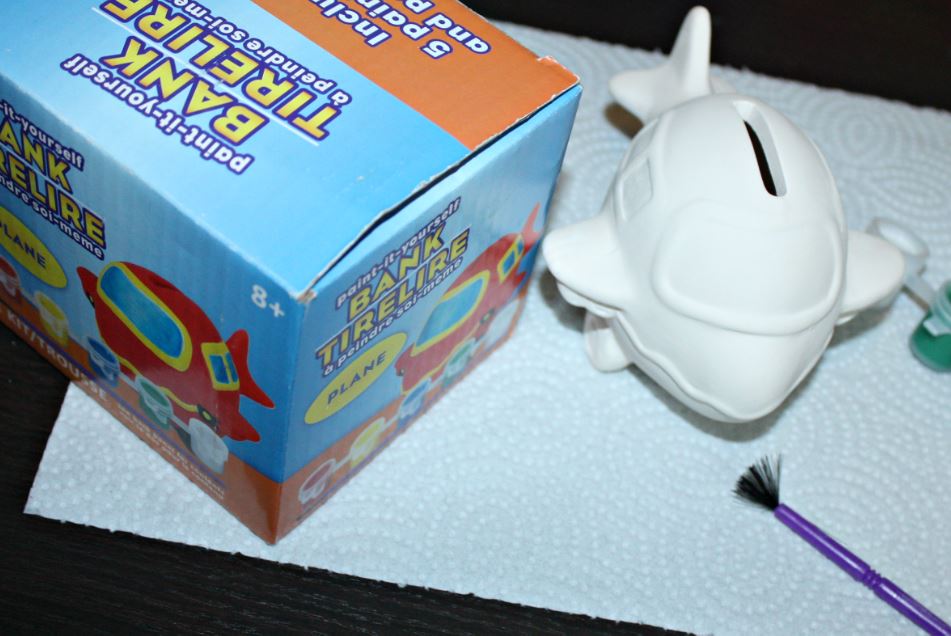 Paint It Yourself Bank Kit Contents
3 Inch Ceramic Bank with Rubber Stopper
Paint Brush
Set of 5 Paint Pots

Set-Up
The set-up time was less than five minutes. I simply unboxed the contents, laid them out on a paper towel and filled a small container with water to rinse the paint brush in between colors.
Activity Time
My son spent approximately a half and hour sitting by himself painting his airplane.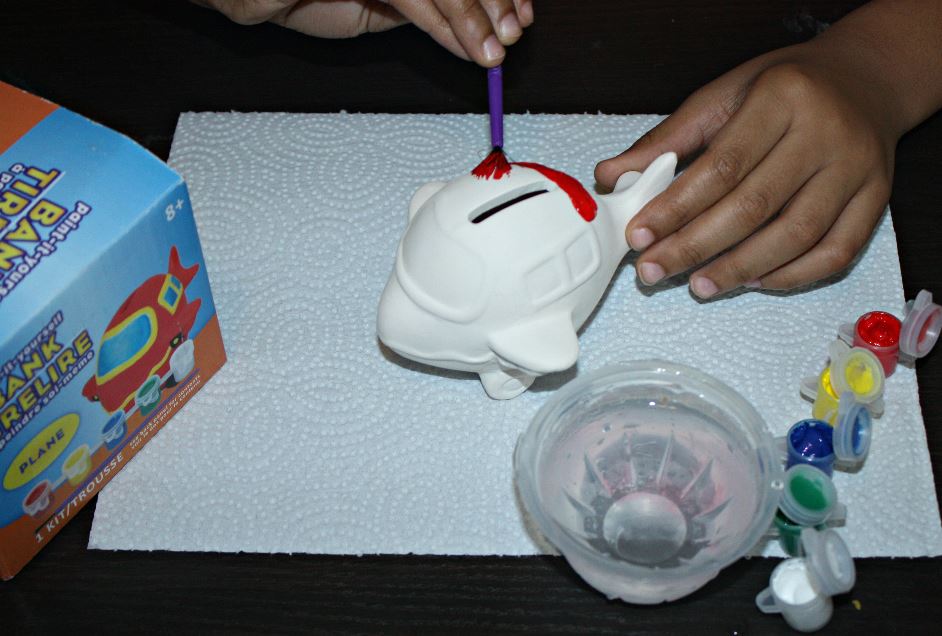 Clean-Up
The clean-up was less than five minutes, I simply poured the water out, tossed the container, and threw away the paper towel once the airplane had dried. Easy peasy!
Recommendation
To keep my child entertained for a half an hour for $1 is totally worth it! In addition, he can use the bank to save money which opens the door to a conversation about Money Management and Financial Wellness, especially since January is Financial Wellness Month.
Don't forget, additional fun crafts can be picked up in the store at Dollar Tree or ordered in bulk online for large groups such as with classrooms or family reunions.
This page contains affiliate links to products I recommend. If you purchase something from this page, I may receive a small percentage of the sale at no extra cost to you.