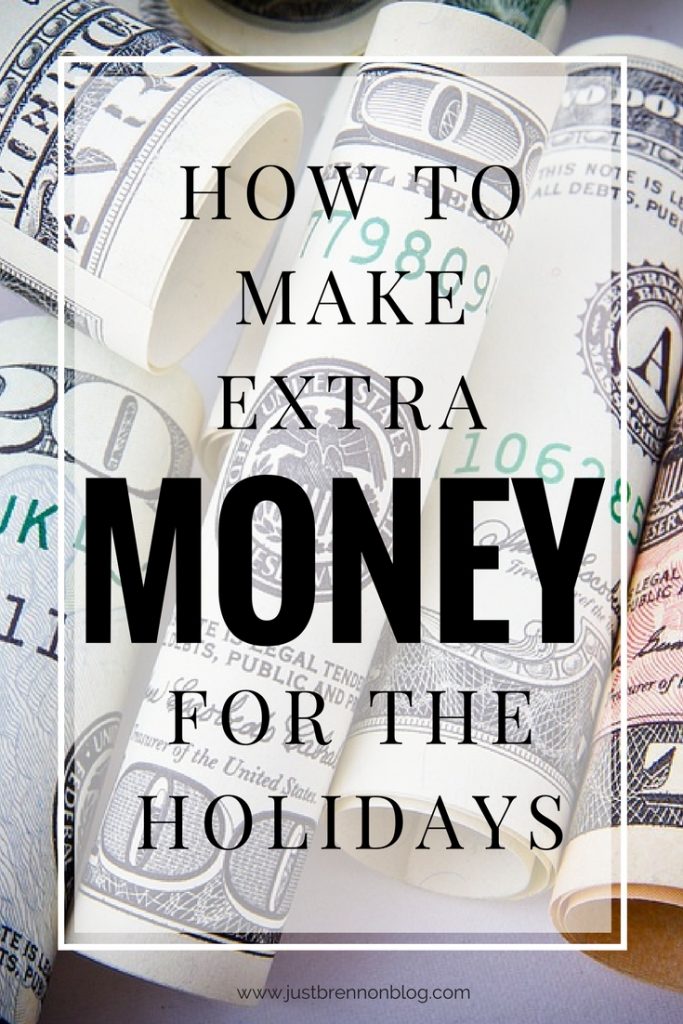 Happy December!
I don't know about you, but for me, I always like bringing in a little extra cash for the holidays. Not so much as for gifts, but to cover the holiday decoration expenses such as purchasing the Christmas tree, family photos, and participating in holiday activities and events.
So, if you are anything like me and tend to rack up a few additional holiday expenses, I want to share with you a sure way to bring in some extra cash pretty quickly (as long as you are living in the United States).
Simply put. I do mystery shops in person and online using a secret shopping service called BestMark. As a matter of fact, I just received a check from my last mystery shop two weeks ago for $20. Check it out!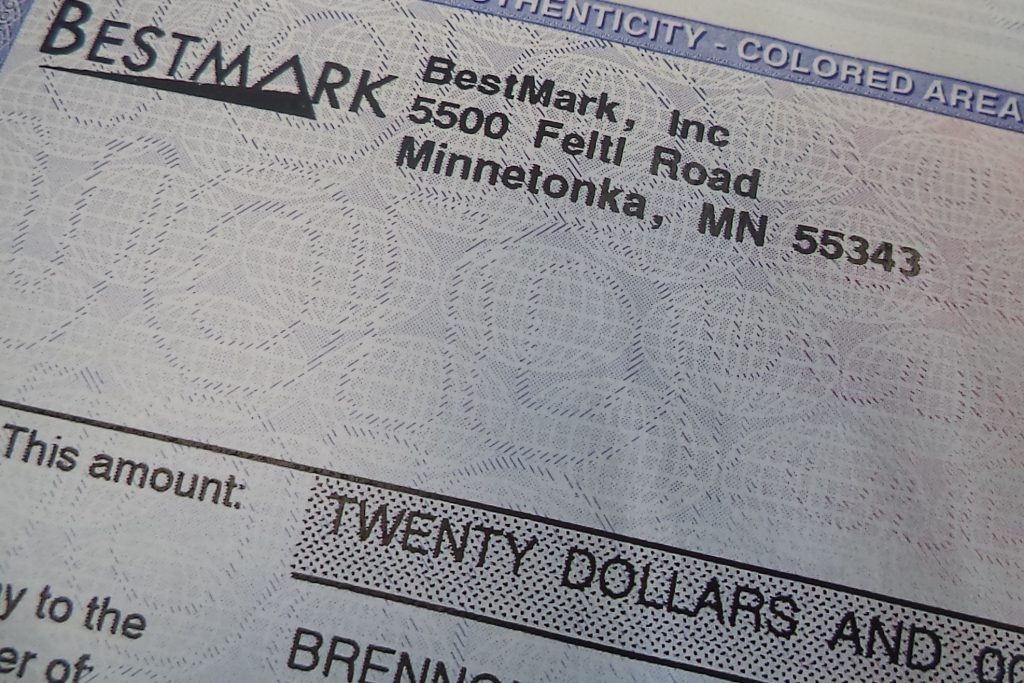 BestMark Mystery Shopping
BestMark is a mystery shopping and market research company based near Minneapolis, Minnesota and has been in business for over 26 years. The company partners with clients in a variety of industries including restaurants, retail establishments, banks, automotive service operations, and casinos to provide feedback regarding the overall customer experience.
BestMark offers a variety of assignments including but not limited to auditing, mystery shopping, and exit interviews.

And, yes it is legit.
When I first began, I was a little skeptical because I always hear about people being scammed. But, I tried it and it worked.
My First Mystery Shop
For my very first mystery shop, I completed an online automotive assignment which paid $3. I know that doesn't sound like much, but if you have extra time and can follow a few brief instructions, it's a great way to rack up some extra holiday cash where you can control what you make.
Once I completed the mystery shop to its entirety, a check was mailed to me for $3. At that point, I was a believer.
Most recently, I completed another automotive assignment in person which paid $20. The assignment completed to its entirety took me approximately an hour to complete which equates to $20 per hour.
Talk about raking up some quick cash!
How To Get Started (Referral ID# IL47248)
So, if you are interested in making some quick cash right in time for the holidays, go ahead and use my referral code and complete your application. Once your application has been approved, you can move to your dashboard and scroll through mystery shops available in your area.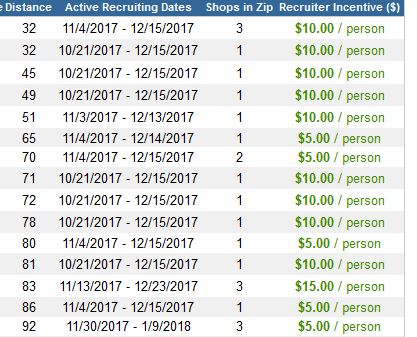 Once you complete your mystery shops and they are approved, your check will be mailed out to you.
So, just think.
You have the potential to complete your application today, get approved, and bring in a quick $100 or more right in time for Christmas! Imagine what you could do right now with an extra $100!

Cheers!
By the way…
Did you know that if you create a FREE account on Groupon you could earn $10 in Groupon Bucks whenever you refer a friend to Groupon and they buy their first deal.
That's right!
So, why not create an account today and get to referring your own friends and family?!
What would you do with $50 in Groupon Bucks?
This post contain referral links.