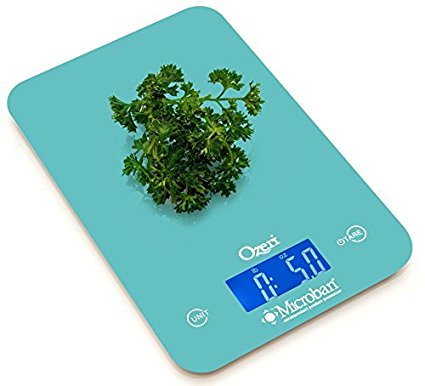 Happy Friday!
Earlier last month, I shared how I had fallen off track with my eating habits and was slowly but surely inching my way back to good health since taking a break from all the travel. I explained that although, I packed a cooler most of the time, I didn't always packed the healthiest choices and snacks were always included.
I also chatted briefly about how in the past, I tried to eat clean 75% of the time by prepping my meals on Sunday evenings and eating mostly fresh green beans or broccoli, brown rice and chicken breasts, but now as I am transitioning into more of a plant based lifestyle, I've had to replace the meats with extra veggies, tofu, and beans. And, trust me, it's really not as bad as you think.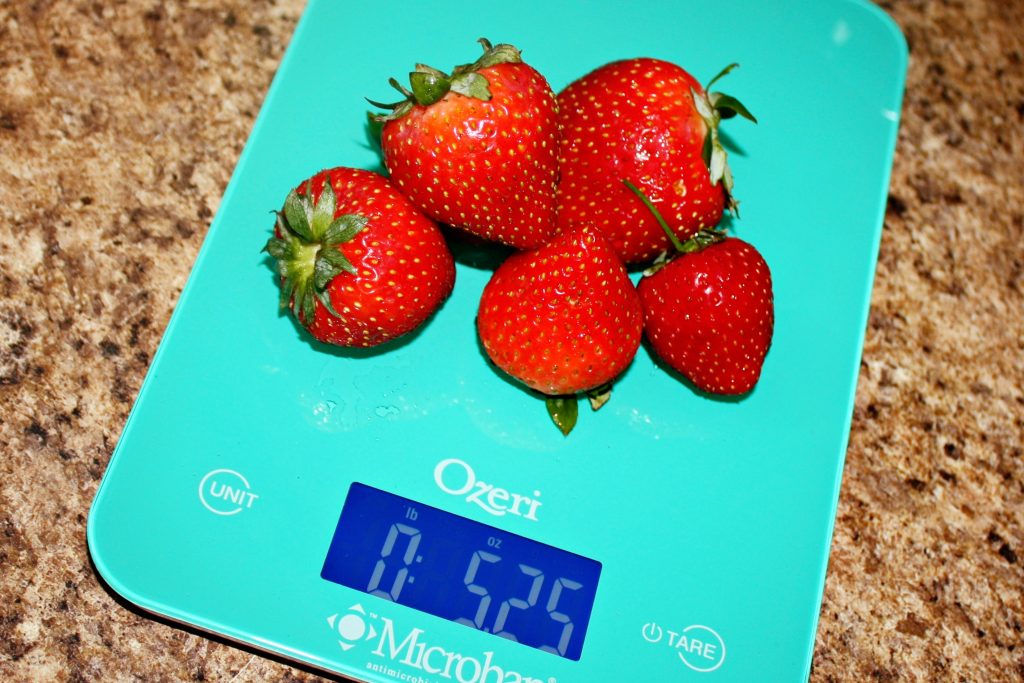 Ozeri Touch II Kitchen Scale
One of the products that I have used more recently to help me stay on track with my portions is using the Ozeri Touch II Kitchen Scale. Having the Ozeri Touch II Kitchen Scale allows me to properly weigh each food that I am using to make sure I am staying within my proper portions.
For example, last night, I weighed the amount of strawberries I was using to make a smoothie. I also used it to weigh out how much each zucchini weighed, rinsed and cut; as well as how much each squash weighed, rinsed and spiralized, so that I could prep meals in correct proportions.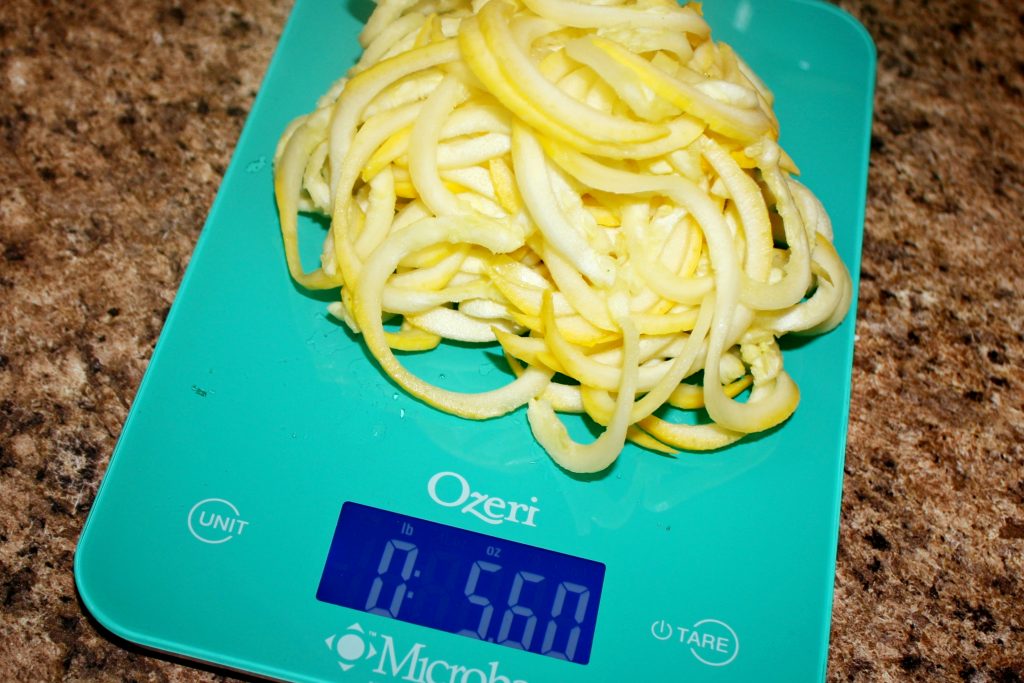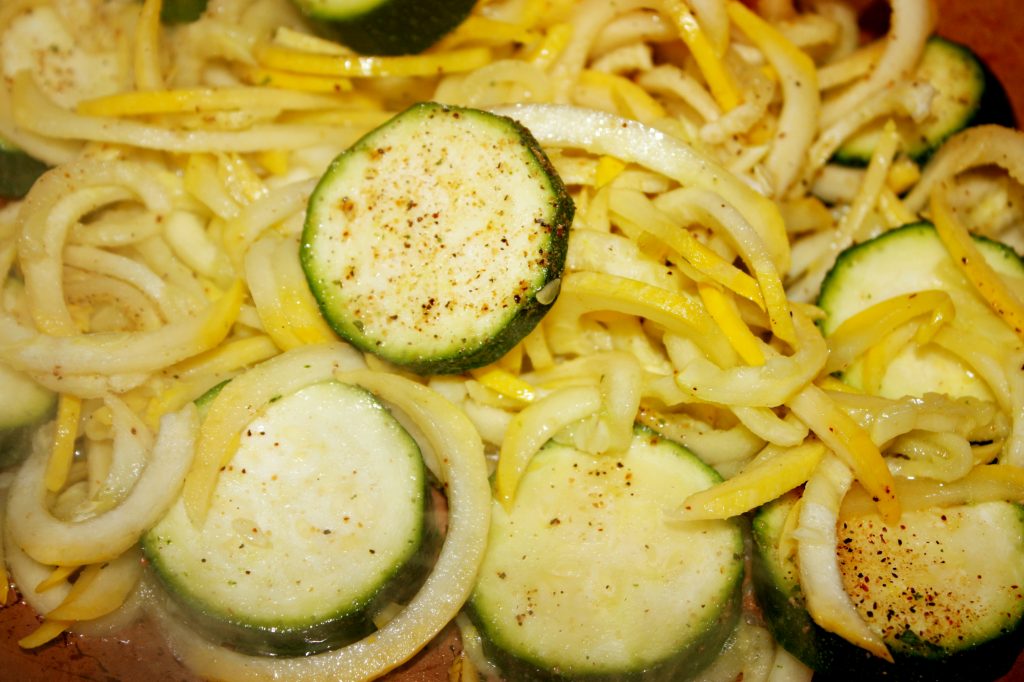 Product Features
What I love most about this scale is not only does it come in teal and match my dishes, but, it is flat and easy to use. It's not like my other kitchen scale that that has a small base and a non-electronic measuring system. With the LCD screen, I don't have to guess like I did using my manual scale. I can simply place food on its Microban antimicrobial surface, weigh it, wipe it off, and move on with the rest of my meal prep.
In addition to the Ozeri Touch II scale featuring a Microban antimicrobial surface that helps prevent the growth of stain and odor-causing bacteria.The scale boasts (two) touch sensitive buttons, (four) high precision GFX sensors, a large Blue LCD screen, and a capacity range of 0.05 oz to 18 lbs or 1 g to 8000 g.
Finally, the scale comes with (two) Lithium batteries and an easy-access battery compartment with no screwdriver needed. I simply removed the battery insulating strip before I turned it on to use it.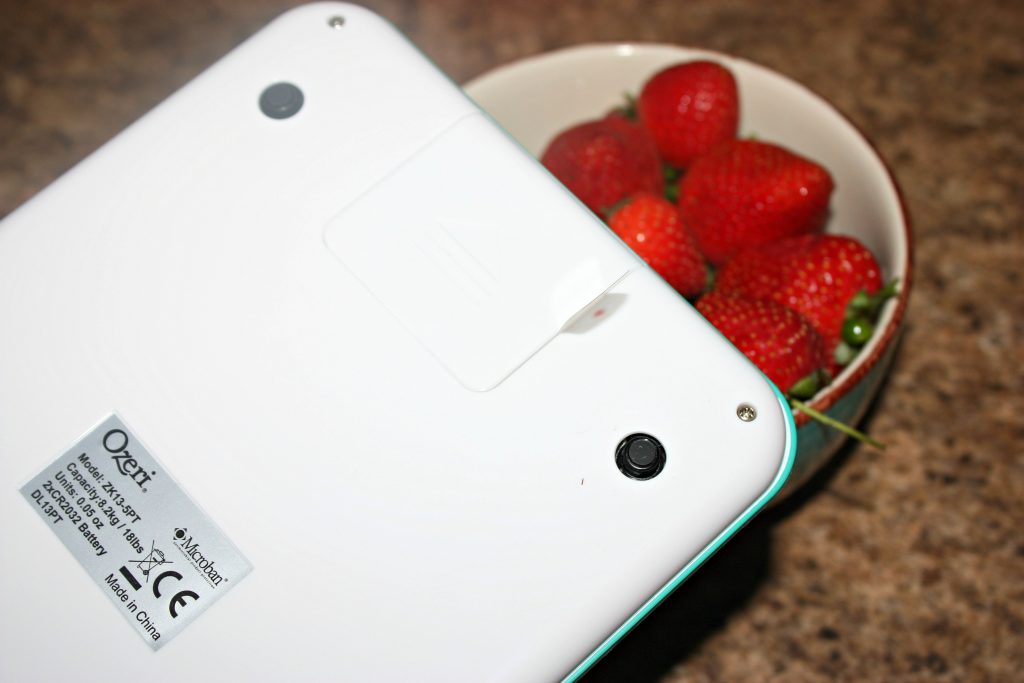 Continued Use
The Ozeri Touch II Scale has definitely been a great addition to our kitchen to aid in the process of meal preparation. I am happy with not only the color choice and flat design, but also its functionality. I mean, seriously, I don't have to squint to read small numbers or guess because the the numbers appear large and easily readable on the LCD screen. This is definitely a kitchen product I will continue to use well into the future.
What products to you use to meal prep with?
This post is in partnership with Ozeri and US Family Guide.