Happy Thursday!
As a Brand Ambassador for Miffy, this has been an exciting week!
Miffy's Adventures Big and Small product line was just released Monday, July 10th in Walmart stores!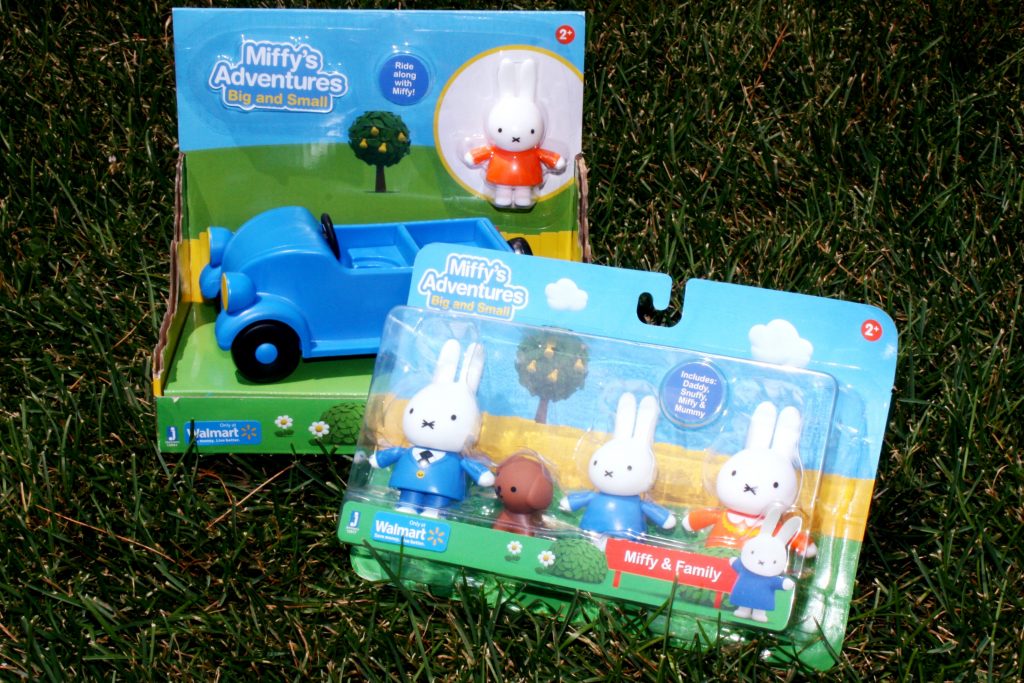 As a Miffy Brand Ambassador, I am honored to be able to receive complimentary products to review and share with my readers. In addition to this, I am able to encourage educational family play through new content, recipes, and project ideas from Miffy Fun.
For example, my youngest son and niece, love playing with sidewalk chalk and playing Miffy Hippity Hopscotch. My oldest son on the other hand enjoys the recipes that have been created by the Creative Kitchen on Miffy Fun such as the Berry Delicious Salad.
So, if you have not had a chance to check out Miffy Fun, go ahead and do so!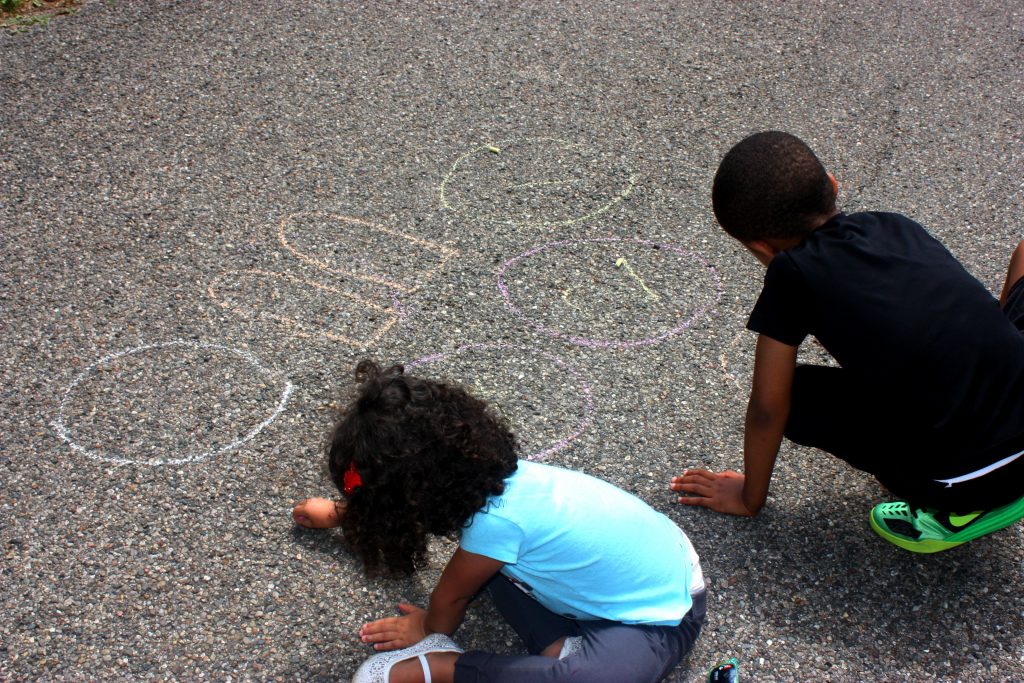 Social Media and Television

Don't forget to follow along on Facebook @MiffyandFriendsUS, Instagram @Miffy_Official_USA, and Twitter @MiffyOfficialUS and also, watch "Miffy's Adventures Big and Small" on Nick Jr. Monday through Friday.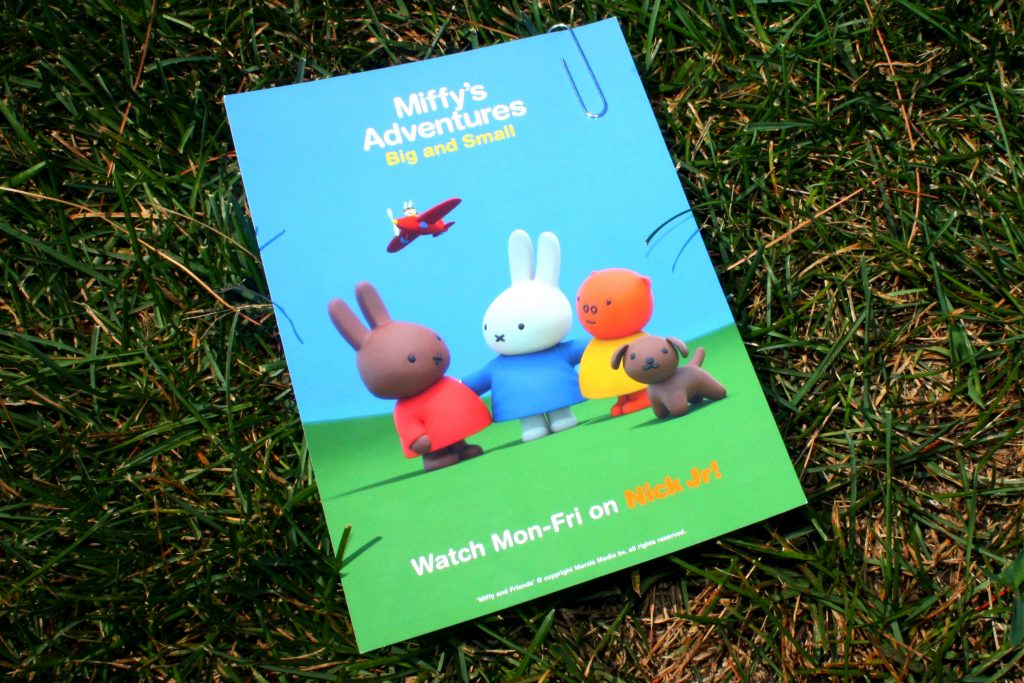 Now, without further adieu…
Miffy's Adventures Big and Small: Time to Play Product Review
Upon seeing the images of the products, I immediately began thinking of the many story books of Miffy, in particular, Miffy goes Swimming and Miffy at the Playground.
With this in mind, I knew that the perfect unboxing should happen at the Spray Park and Playground. Which it did!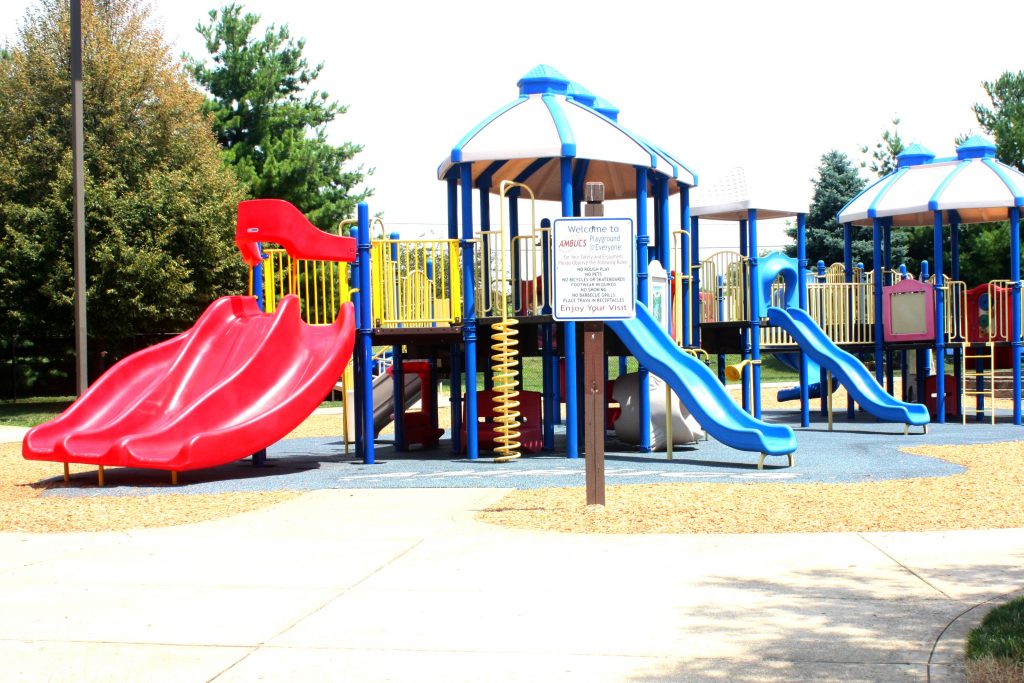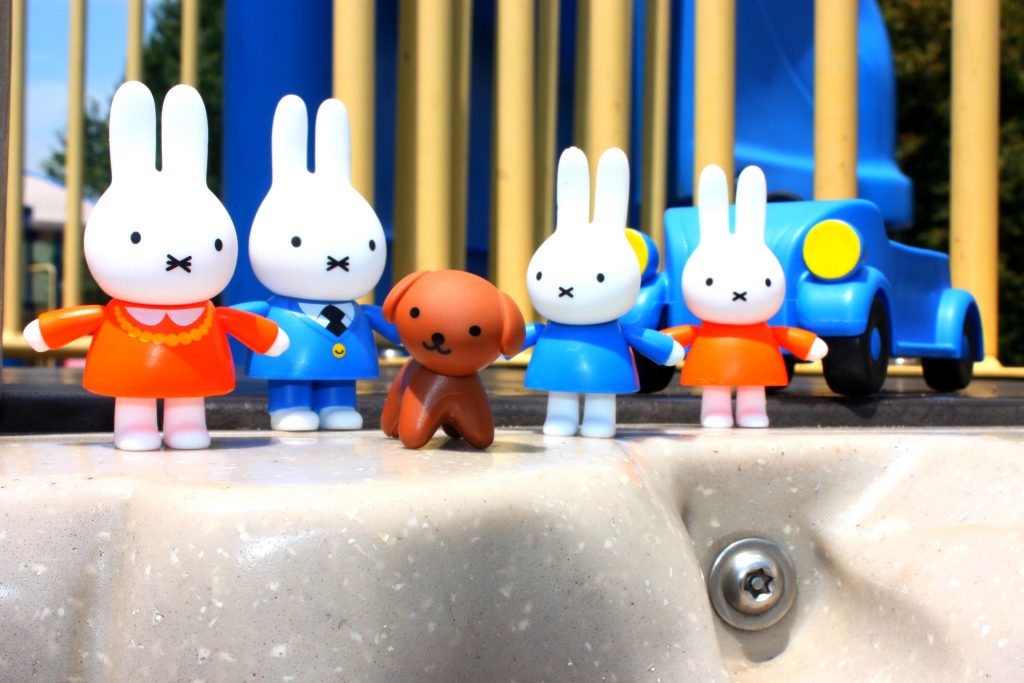 Unboxing
Once my son and I opened these toys, I immediately I fell in love with this adorable toy family, as well as their dog Snuffy and little, blue iconic car. My son actually took the toys into the Spray Park. While we were there another little guy came over with minifigures and wanted to know if he could play with ours for a while. I didn't mind at all.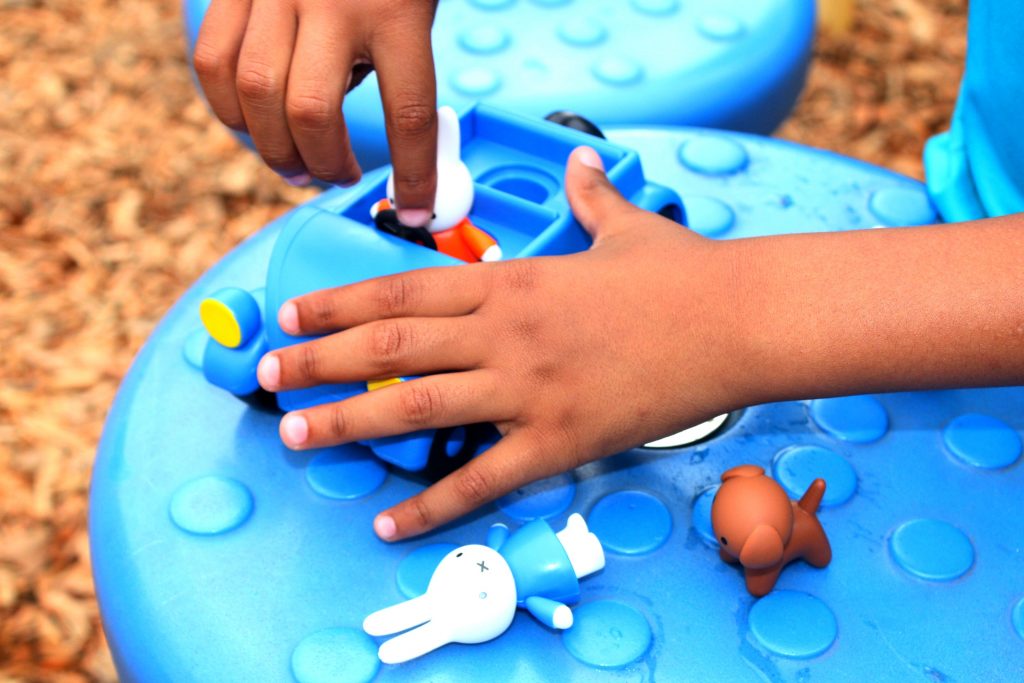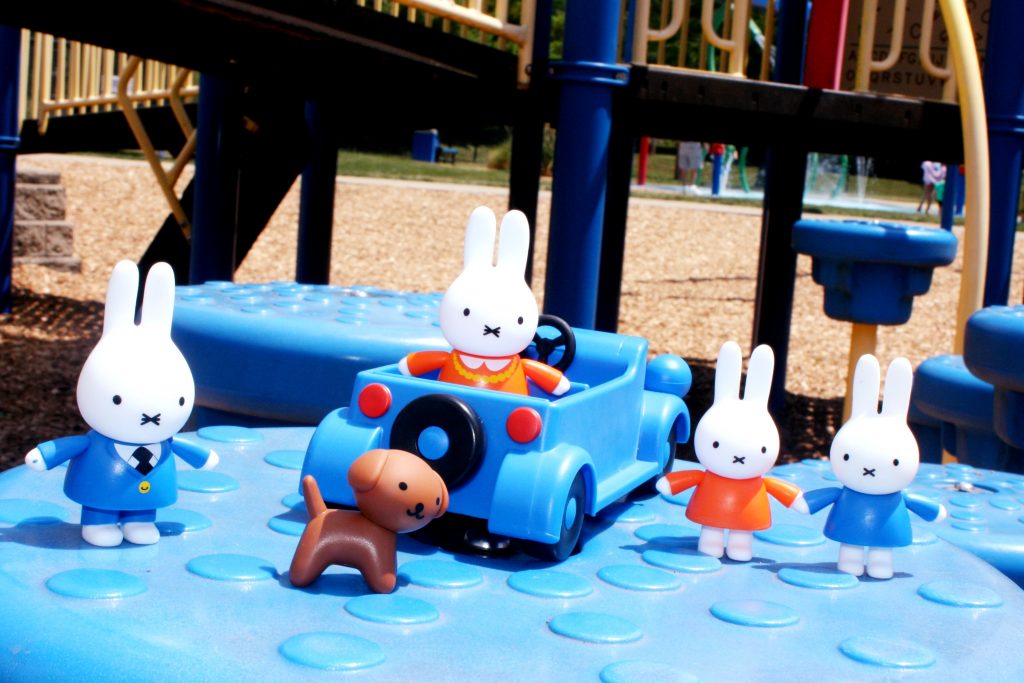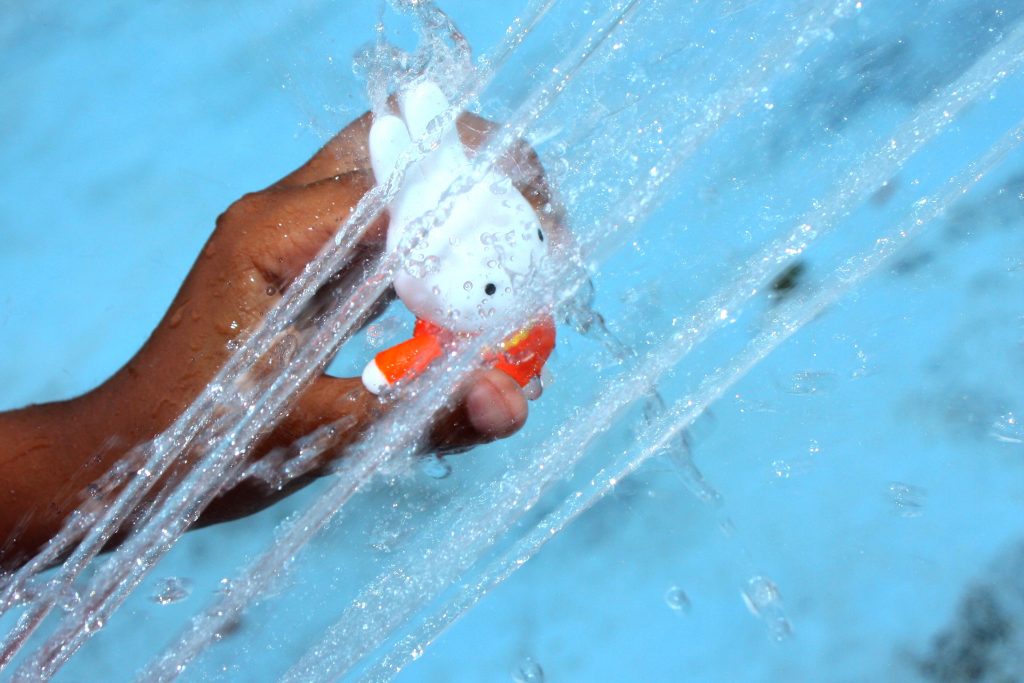 So, if the boys had fun with them, I know my Miffy play date with my niece is going to be awesome! I can hardly wait!
Below are the two Miffy play sets that we reviewed as a family.
Both play sets have moveable parts and are intended for children ages 2 and up. The legs on the minifigures actually bend, so that they can sit and "fit comfortably" in Miffy's blue car.
In addition to having moving parts and being vibrant in colors, these toys were able to withstand the heat from a hot day, as well as the tons of water from the Spray Park.
Product play sets are listed below.
Product #1 – Daddy, Mummy, Miffy, and Snuffy
This playset includes four minifigures with bendable legs. The family includes Daddy, Mummy, Miffy, and Snuffy.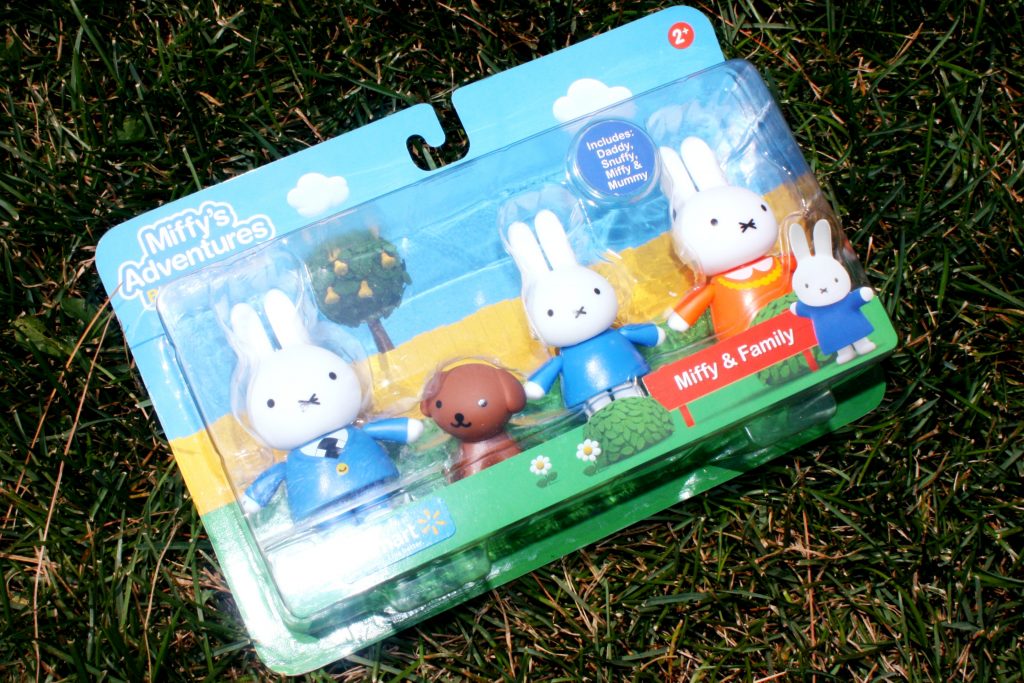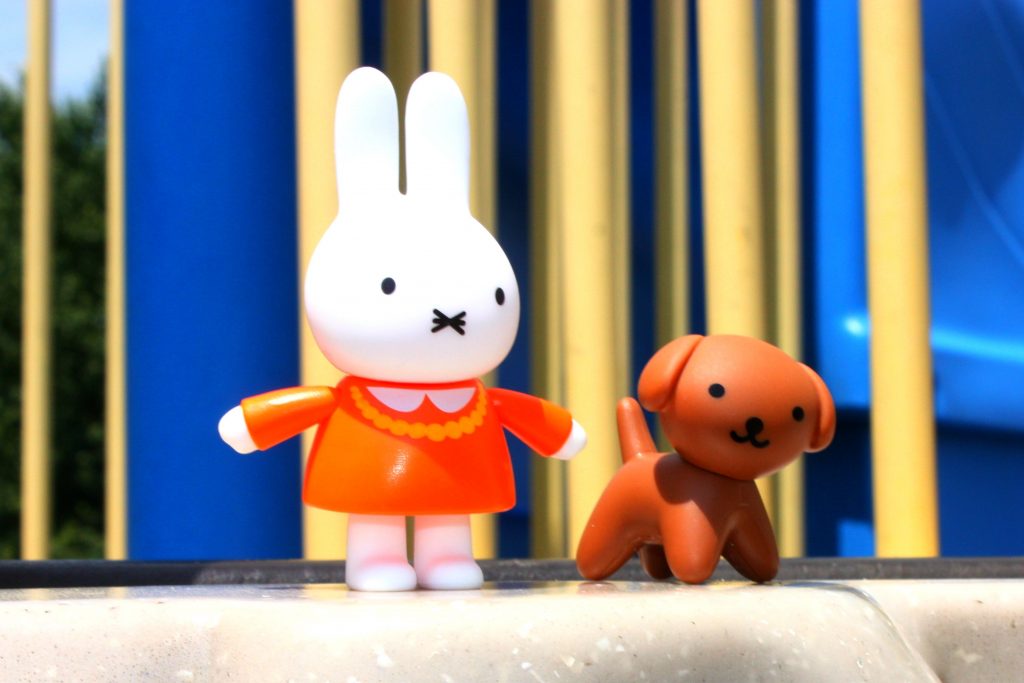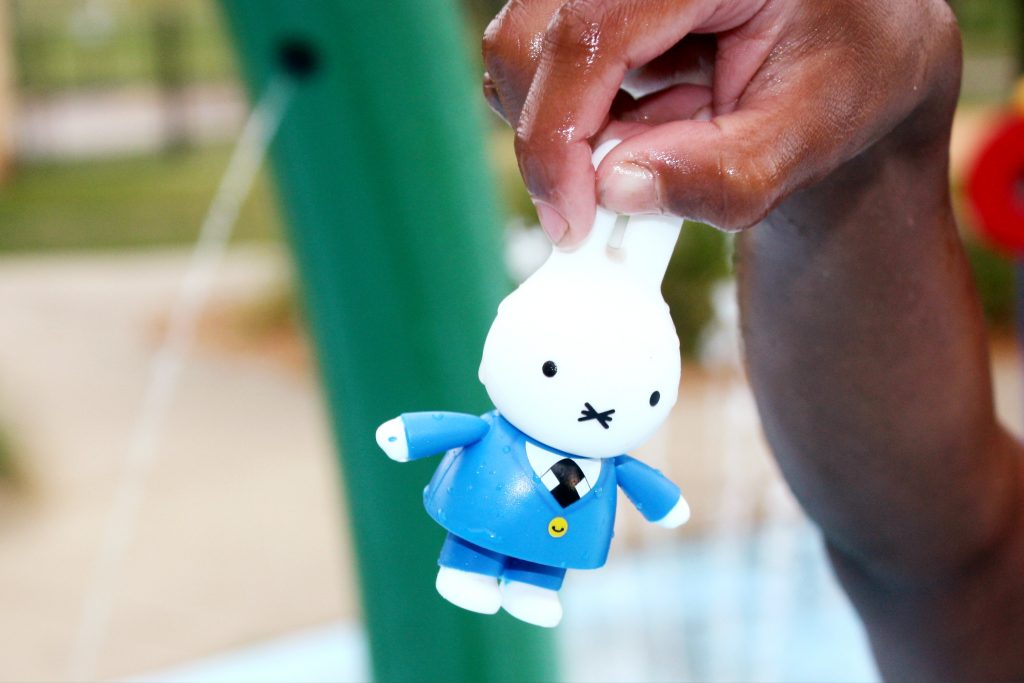 Product #2 – Little Blue Car and Miffy
This playset includes Miffy and her iconic blue car. Miffy and other Miffy minifigures fit perfectly in this adorable and moveable car.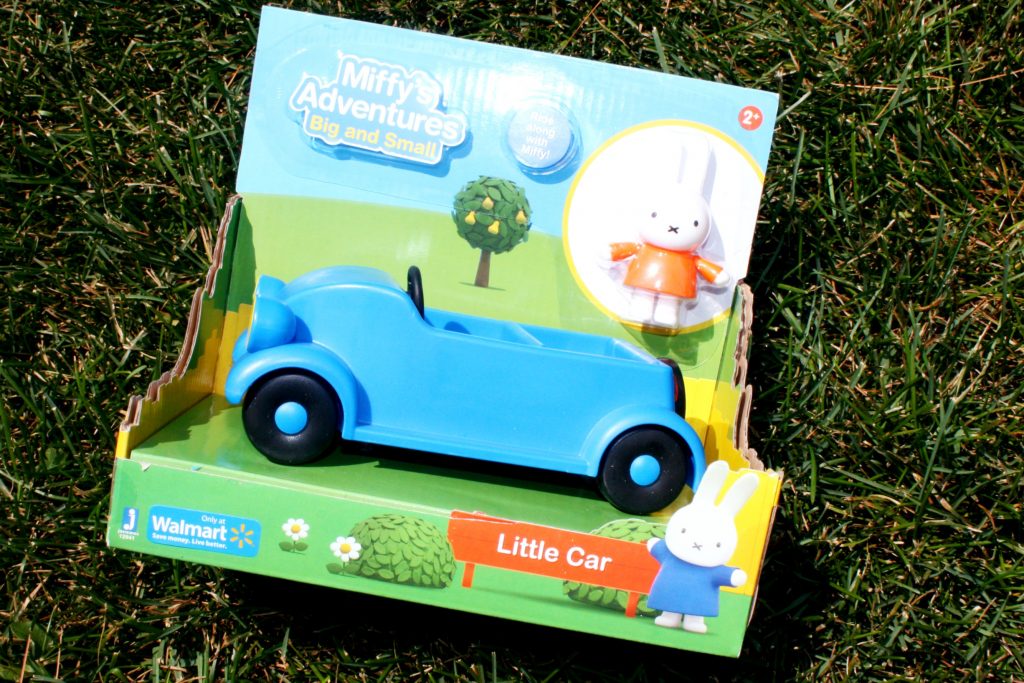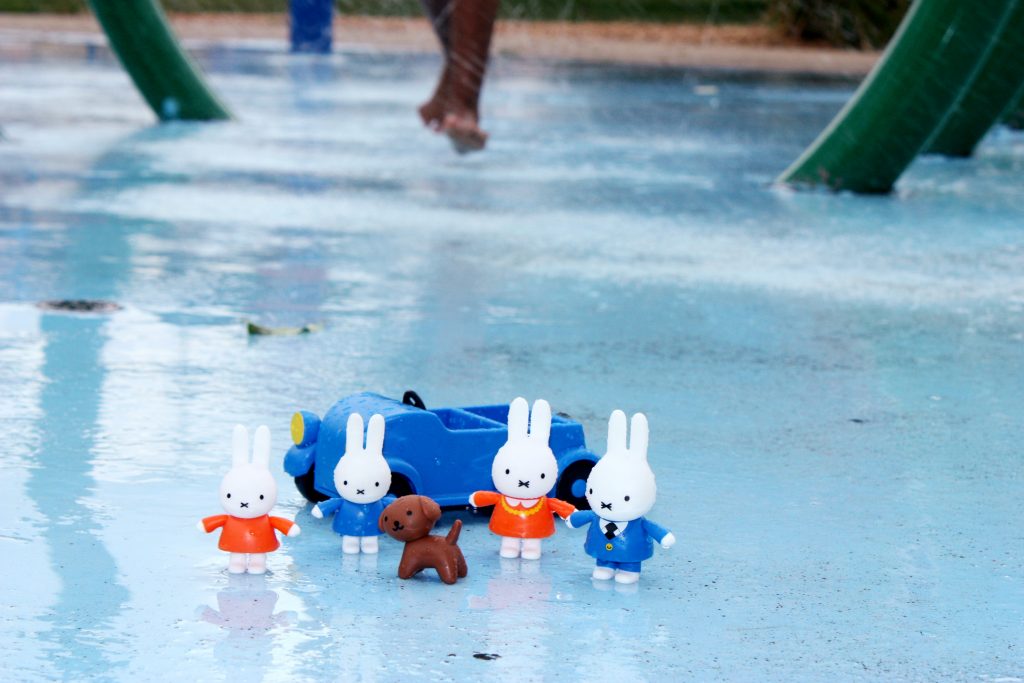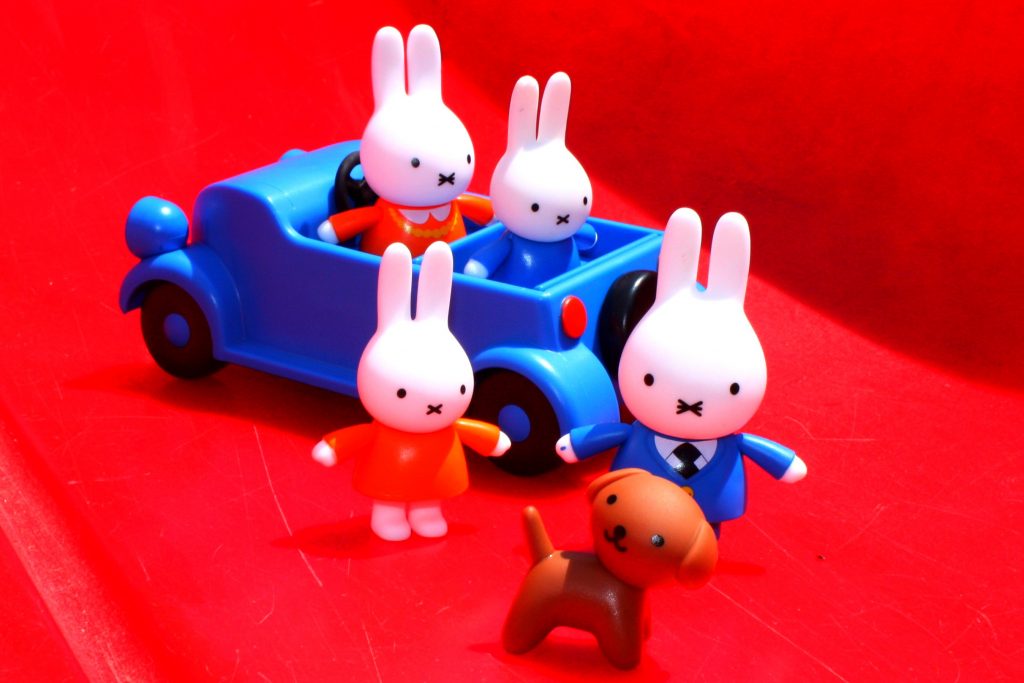 Now, if you'll excuse me, I'm off to a play date with Miffy and my niece. See you soon!
To check out more of Miffy's new product line, please visit Walmart.

Just Brennon is proud to be an Official Miffy Mom Brand Ambassador.