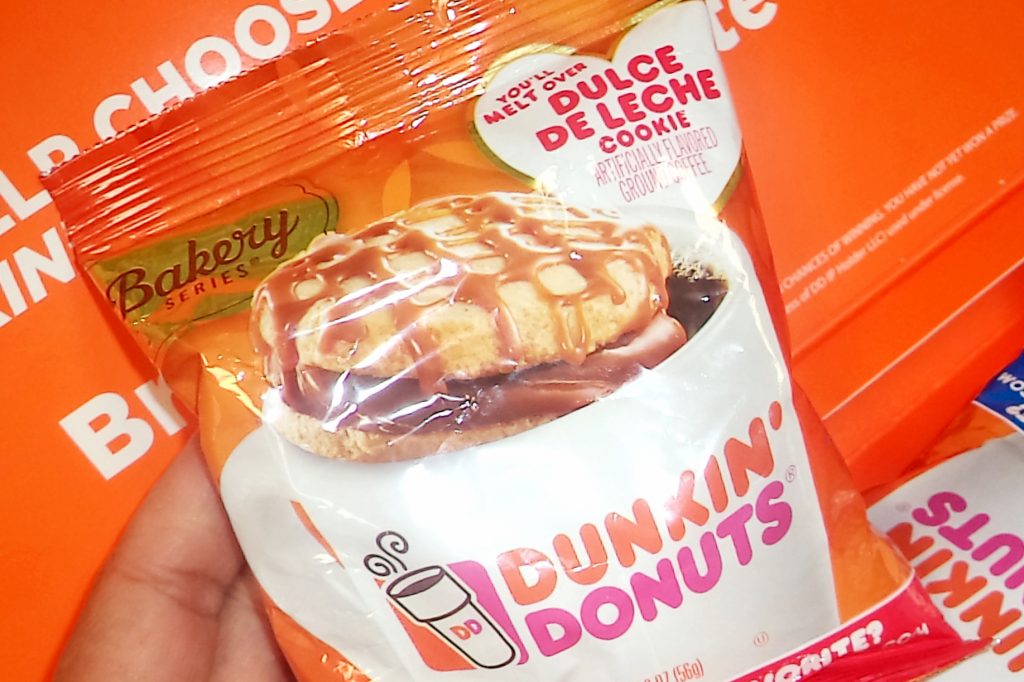 Happy Friday!
Did you take the Dunkin' Donuts Bakery Flavorite Challenge? As an every morning coffee drinker, I did. So, let me tell you how it went.
A few weeks back, I was on the treadmill in my new and improved gym area, listening to Pandora. Right after one of my songs, a coffee game pops up on my phone. I said, "What in the world is this?"
Dunkin' Donuts Bakery Flavorite Challenge Game
It was the Dunkin' Donuts Bakery Flavorite Challenge game. I admit. I was totally cute and colorful. It gave you three flavors to choose from and you were suppose to pour in the flavor you thought should win.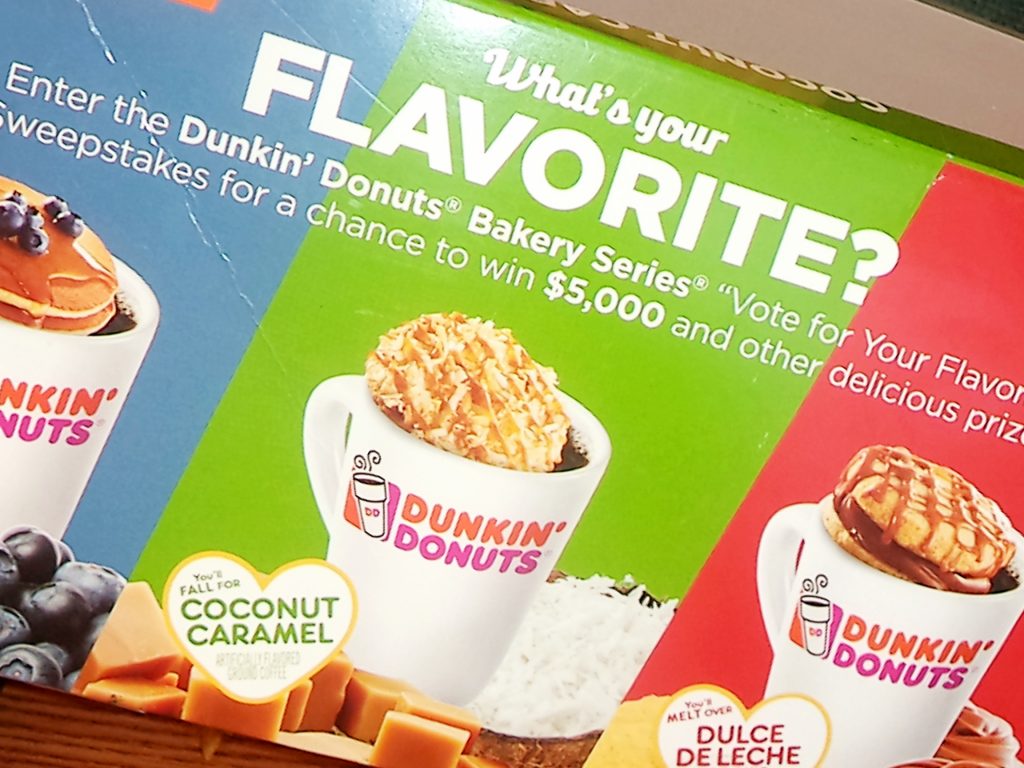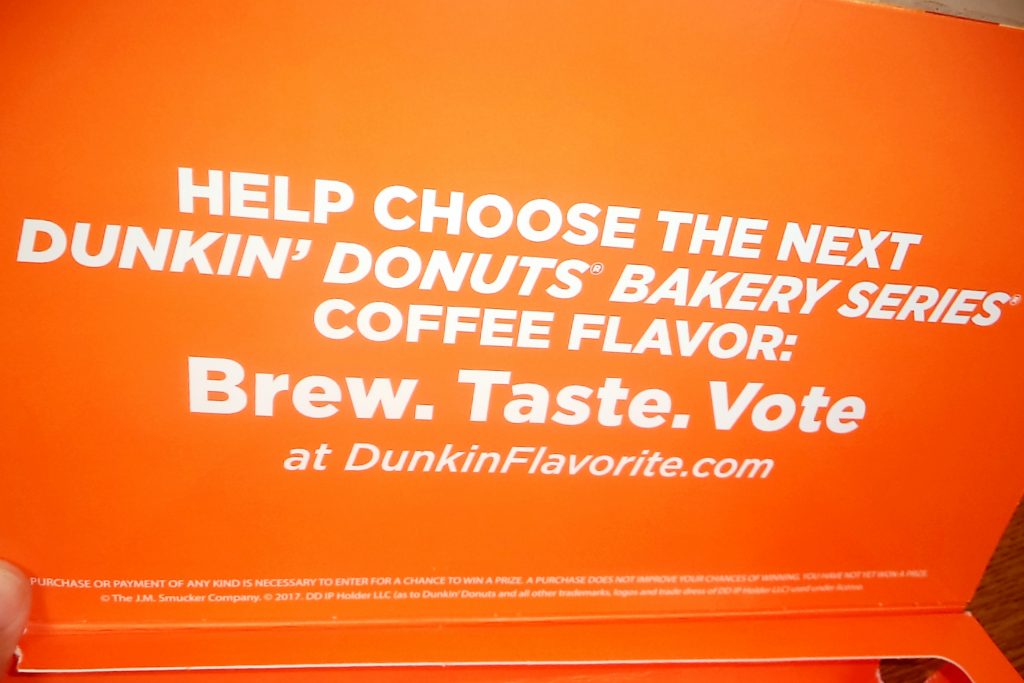 Dunkin' Donuts Bakery Flavors
The three flavors include Blueberry Pancake, Coconut Caramel, and Dulce De Leche.
Immediately, I thought, heck no. I do not want any Blueberry Pancake coffee. No, thank you. I considered the Coconut Caramel, but I am not a fan of the coconut flavor. So, I voted for Dulche De Leche even though I didn't know how it tasted. I mean, that caramel cookie plopped in that coffee looked great! (And, these are the reasons why I have to walk on the treadmill).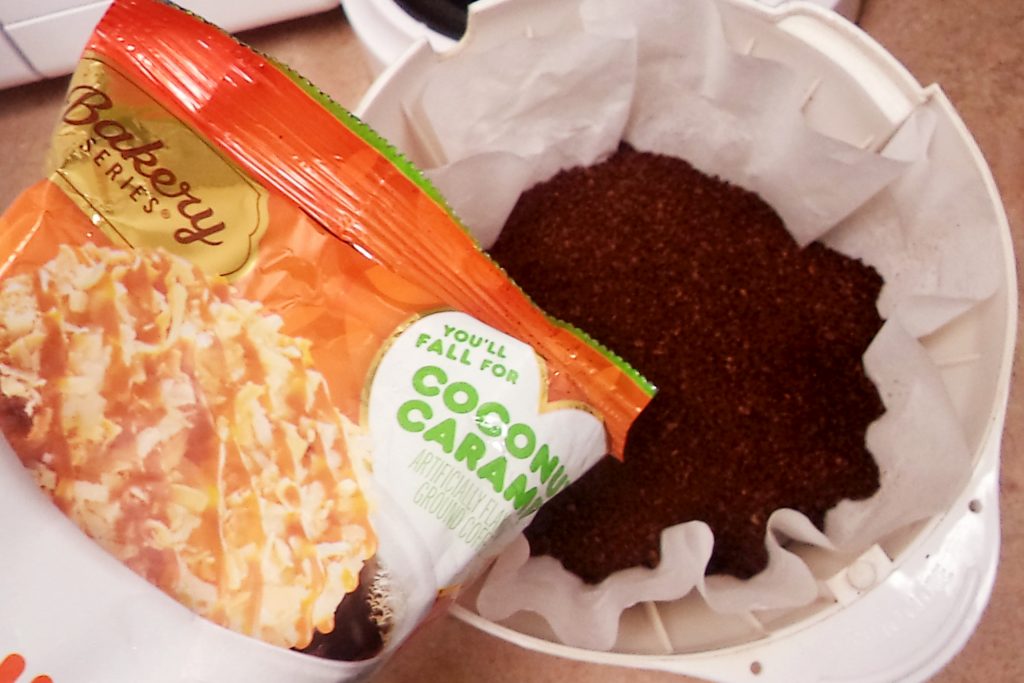 Fast forward until this past week.
My mom sends me over a Dunkin' Donuts Bakery Flavorite Challenge box with samples that she had received in the mail. I was super excited because I needed to see if I chose the right flavor.
I mean, listen here. Coffee is serious in my life. 😉
And, guess what? All was as I suspected.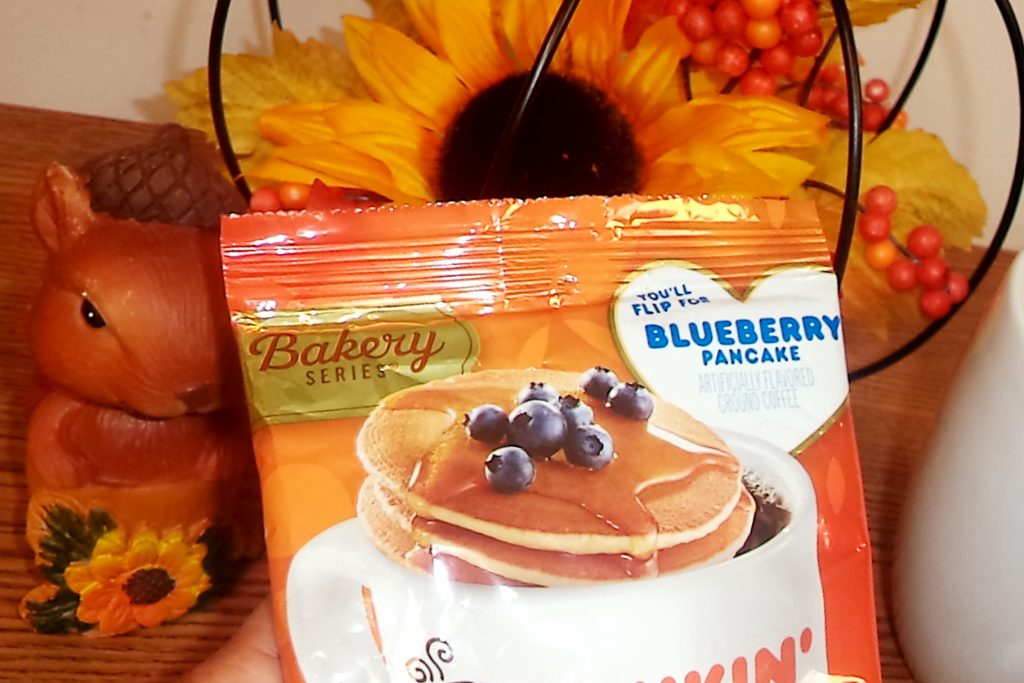 We Have a Winner!
No, thank you, Mr. Blueberry Pancake; I'm not flipping for you.
And, nor am I falling for sister Coconut Caramel.
But, man, oh man, I will melt for that divine Dulche De Leche.
As it turns out, I was not the only one melting for that flavor. Turns out America did! I logged on this morning to check the votes and all had spoken.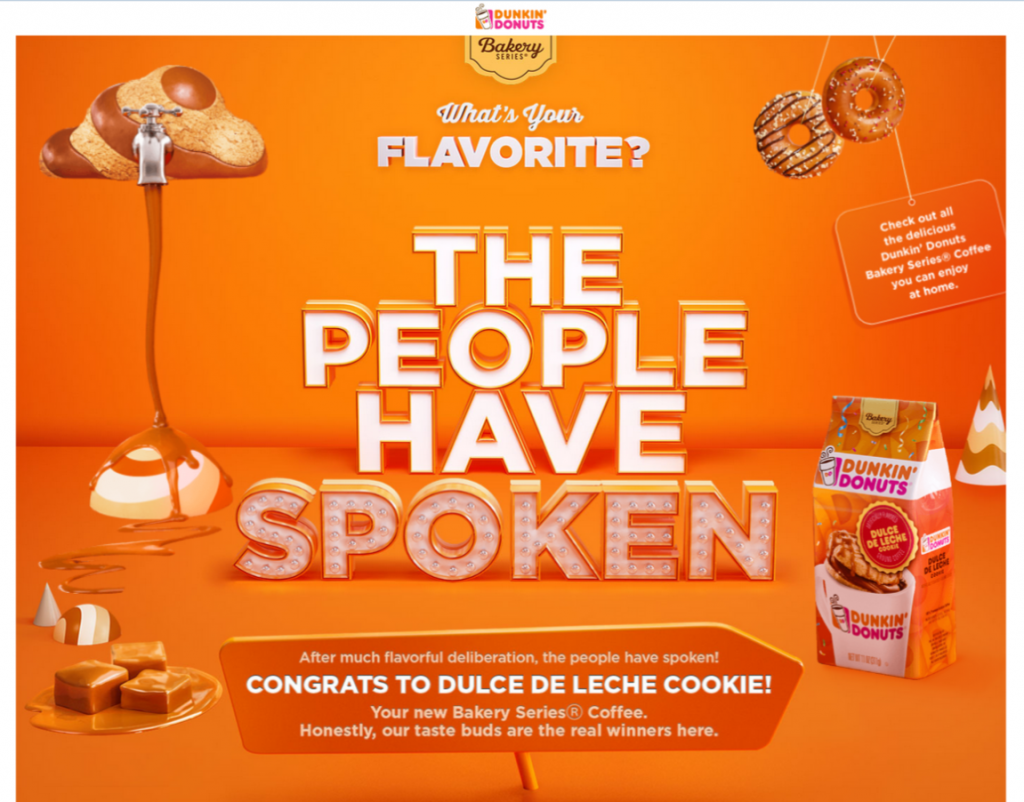 Dulche De Leche won! Yayyyy!
Well, J.M. Smucker and Dunkin' Donuts, next time, send me a darn box of samples (along with a few donuts), so that I am sure of my vote! 😉
But, before I go, below are other Dunkin' Donuts coffee flavors I enjoy when using my Keurig.
Did you get to vote? What was your flavorite vote?
This post contains affiliate links.