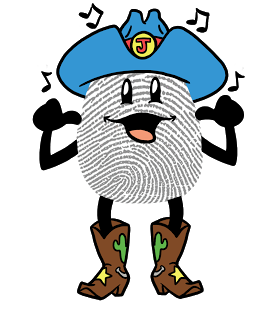 Hey there!
In my post, 7 Things You Can Expect to See in September!, I posted about a Cute, Wild West September Giveaway. Well, guess what? It's here!
I've teamed up with Ink Link Marketing, again to bring in another giveaway!
This time, Ovation Brands portfolio of restaurants – Old Country Buffet, Ryan's, Hometown Buffet, Country Buffet – and Furr's Fresh Buffet have rolled out a new Family Night promotion featuring the popular Thumbs Up Johnnie books!
The lovable character and his friends reinforce a positive and healthy lifestyle for children ages 4-9. And, let me tell you. My boys can use all the positive reinforcement for a healthy lifestyle they can get, especially my 7 year-old.
Family Night Promotion
Each Thursday, from September 14th through October 19th between 5 PM and 8 PM, kids may participate in different interactive and educational activities in Ovation Brands' restaurants and Furr's Fresh Buffet locations.
So, if your children are in need of some evening summer reading or if you want to add to their library, this is definitely to giveaway you want to enter.
Related: Night Night Book Series Giveaway 2017
In addition to making reading and family time fun, Family Night also serves up home-style meals for kids and parents to enjoy together. Every Thursday from 4 PM to close, kids eat for just $1.99 with the purchase of a regular-priced adult or senior meal.
Menus and activities may vary by location.
Featured Activities
September 14 – Thumbs Up to RED, WHITE & BLUE!
September 21 – Jimmy Jam Germ & The Happy Handshake
September 28 – Buckaroonomics
October 5 – Adventures Through the Wild West
October 12 – Macro-Heroes Save Field Day
October 19 – Zipp, Little Digit & The Happy Signs
Winner Prize Pack
One lucky winner will receive: Four (4) free meal passes for your family to enjoy a meal at any of Ovation Brands' locations as well as six (6) Thumbs Up Johnnie books autographed by author Michelle Bain:
The Adventures of Thumbs Up Johnnie: Johnnie Finds a Buddy
The Adventures of Thumbs Up Johnnie: Jimmy Jam Germ & The Happy Handshake
The Adventures of Thumbs Up Johnnie: Thumbs Up to Red, White & Blue!
The Adventures of Thumbs Up Johnnie: Zipp, Little Digit & the Happy Signs
Thumbs Up Johnnie's Buckaroo-nomics
Thumbs Up Johnnie and the Macro-Heroes Save Field Day
Amazing! I know! Plus, I added some more cute ribbon to your prize pack! 😉
So, go ahead and enter below! We want you to have time to receive your package and enjoy your meal during the promotional period, just like us! So, hurry and enter soon!
DEADLINE TO ENTER: September 25th, 2017 at 11:59 PM CST
Open to US residents, ages 18+
Again, thank you, Ink Link Marketing for sponsoring this giveaway.