Last night as I was making my son's birthday cake, I thought about how busy this year has been with our travel adventures and how much I had to sacrifice in order to make it to the 16 states that we made it to in between work and school.
One of the most important things that I had to sacrifice was my appearance and health. As I mentioned in my Multimedia Makeup post, my appearance struggled and I wasn't eating as well as I should have or used to.
For most of our travel adventures, I packed a cooler, but I didn't always packed the healthiest choices and snacks were always included. Sometimes, we just ate where we were such as at the Illini Baseball game or at Ikea in Schaumburg.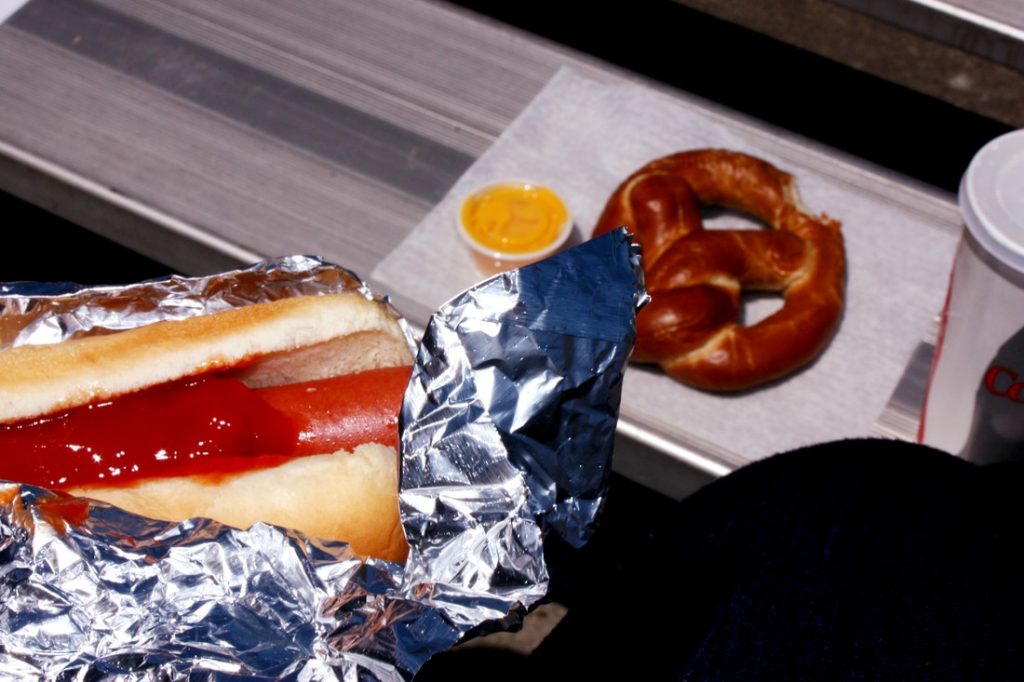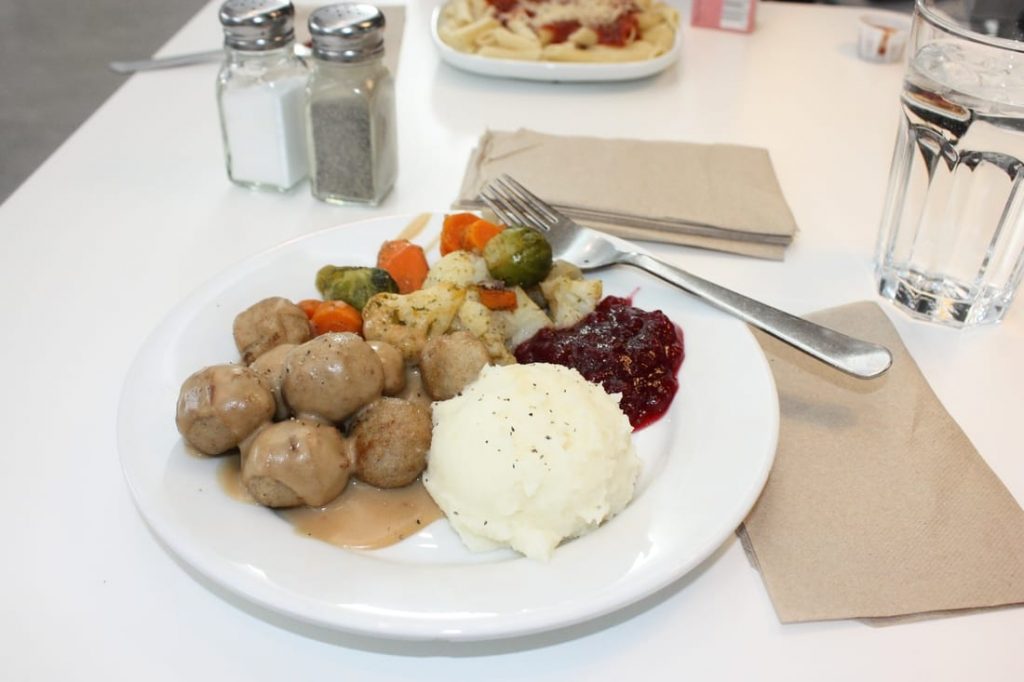 In the past, I tried to eat clean 75% of the time by prepping my meals on Sunday evenings and eating mostly fresh green beans or broccoli, brown rice and chicken breasts. Occasionally, I would switch up my chicken for turkey meatballs. Either way, I tried to keep it consistent and it helped me to maintain my weight and feel healthy.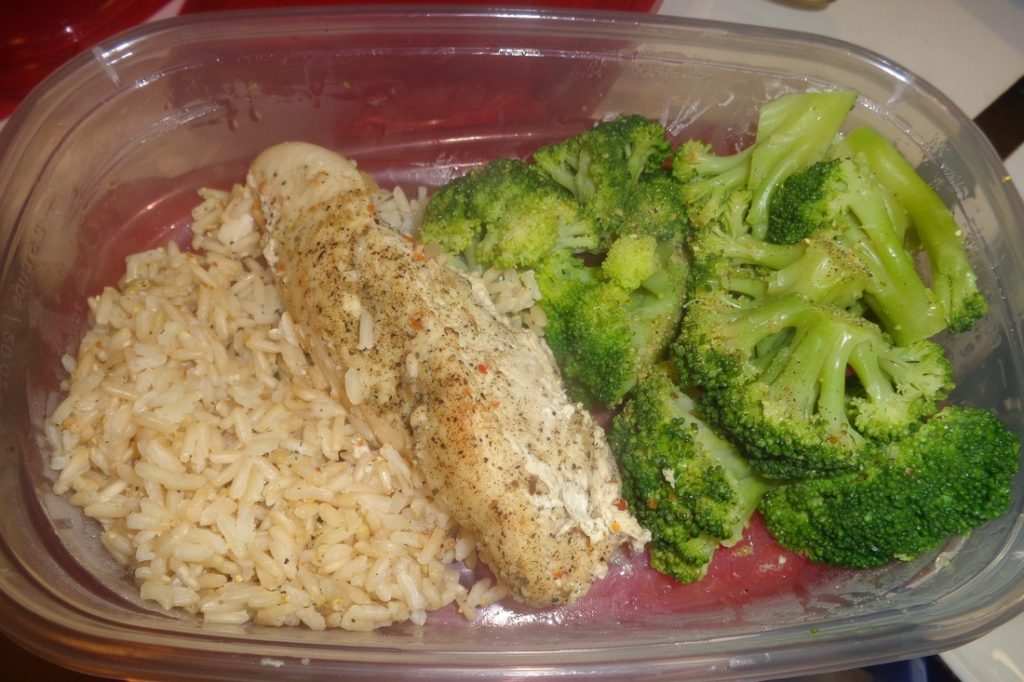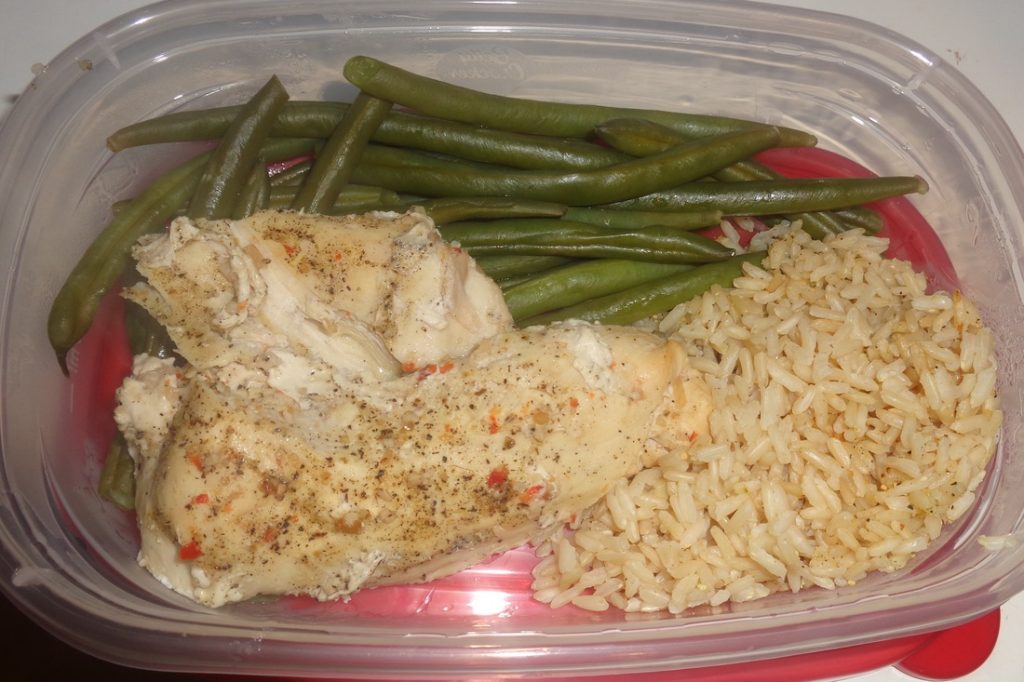 So, in order to get back in the swing of things, I have started writing out my workouts and meal prep in my planner and also ordered two, new Ozeri kitchen gadgets to aid in the process including an Ozeri Touch II Kitchen Scale and Ozeri INSTAVAC Nesting containers.
Having the Ozeri Touch II Kitchen Scale will allow me to properly weight the amount of meat I am using because I sometimes tend to over do it (like in the photos above). And, having the Ozeri INSTAVAC Nesting containers will allow me to properly pack and store my food for work. They will also stack neatly into the cabinets when not in use.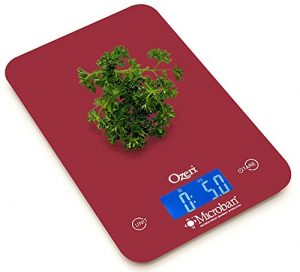 Ozeri Touch II 18 lbs. Digital Kitchen Scale
The Ozeri Touch II scale features Microban antimicrobial product protection that helps prevent the growth of stain and odor-causing bacteria. In addition, the scale boasts (two) touch sensitive buttons, (four) high precision GFX sensors, a large Blue LCD screen, and a capacity range of 0.05 oz to 18 lbs or 1 g to 8000 g.
The scale comes with (two) Lithium batteries and an easy-access battery compartment with no screwdriver needed.
It's important to remove the battery insulating strip before attempting to use the device.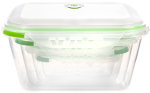 Ozeri INSTAVAC Nesting Food Storage Container Set
The Ozeri INSTAVAC container set has instant vacuum freshness without pumps, motors , or confusing parts. All you have to do is simply press down on the lid and air is forced out via the one-way valve.
The patented valve removes excess air to reduce naturally occurring bacteria and prevents spills and splatters in microwaves.
In addition, these BPA- free, shatter-proof containers provide a wave pattern on the bottom of each container to keeps cut fruit and vegetables elevated from water and juices which is perfect for my work lunches.
Finally, there is a date dial which allows you to record when food was first stored and monitor days kept in the refrigerator. How convenient.
Finally, both Ozeri products can be purchased on Amazon.
What products do you use to meal prep with?
This post is in partnership with Ozeri.