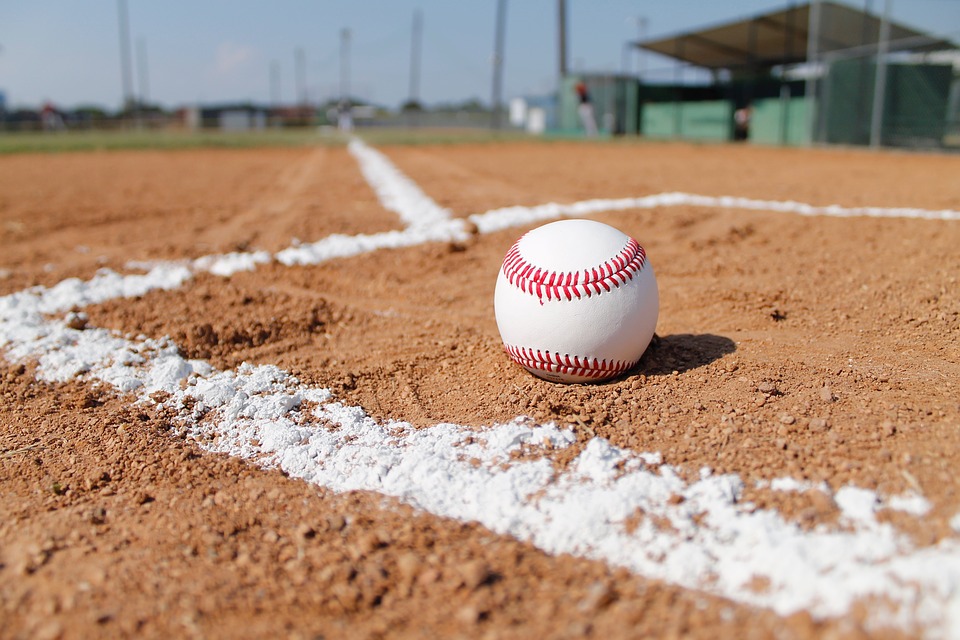 March is a big month!
Did you know this month marks my 4th year blogiversay (March 26th to be exact)?
Yep, that's right!
But, it's also The Sandlot's 25th Anniversary!
So, Ovation Brands' portfolio of restaurants – Old Country Buffet, Ryan's, Hometown Buffet, Country Buffet – and Furr's Fresh Buffet are rolling out a new Family Night promotion featuring the popular movie, The Sandlot.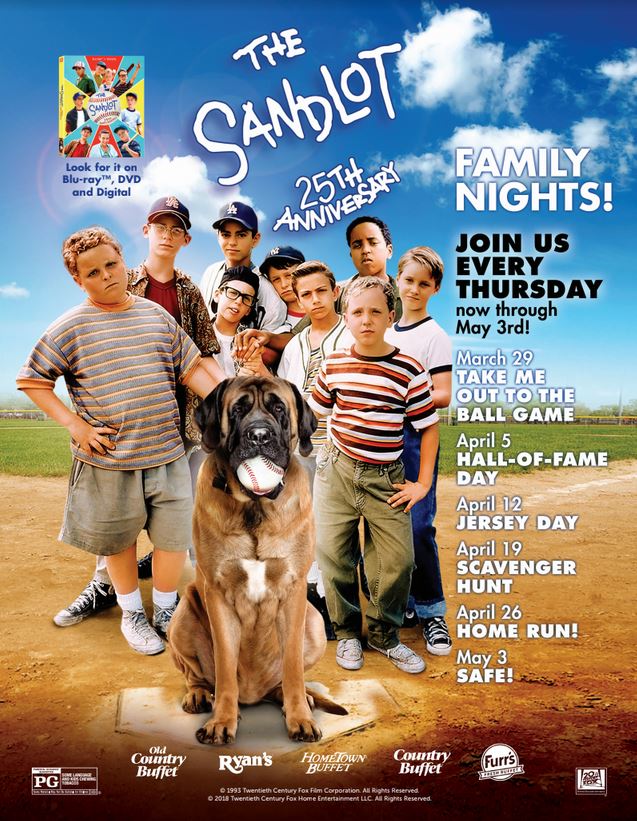 The Sandlot
When Scottie Smalls moves to a new neighborhood, he manages to make friends with a group of kids who play baseball at the sandlot. Together they go on a series of funny and touching adventures. The boys run into trouble when Smalls borrows a ball from his stepdad that gets hit over a fence.
Each Thursday, from March 29th through May 3rd between 5 p.m. and 8 p.m., kids may participate in different interactive and educational activities in Ovation Brands' restaurants and Furr's Fresh Buffet locations. PLUS kids eat for $1.99 from 4 p.m. to close with the purchase of a regular-priced adult or senior meal.
The featured activities are as follows:
March 29 – Take Me Out to the Ball Game
April 5 – Hall-of-Fame Day
April 12 – Jersey Day
April 19 – Scavenger Hunt
April 26 – Home Run!
May 3 – Safe!
The Giveaway
One lucky winner will receive  four (4) free meal passes to enjoy a meal at any of Ovation Brands' locations as well as one (1) The Sandlot Blu-Ray + Digital DVD.
Giveaway will end April 15, 2018.
Open to US residents, 18 and up.
This giveaway is sponsored by Ovation Brands' Portfolio of Restaurants and Ink Link Marketing.