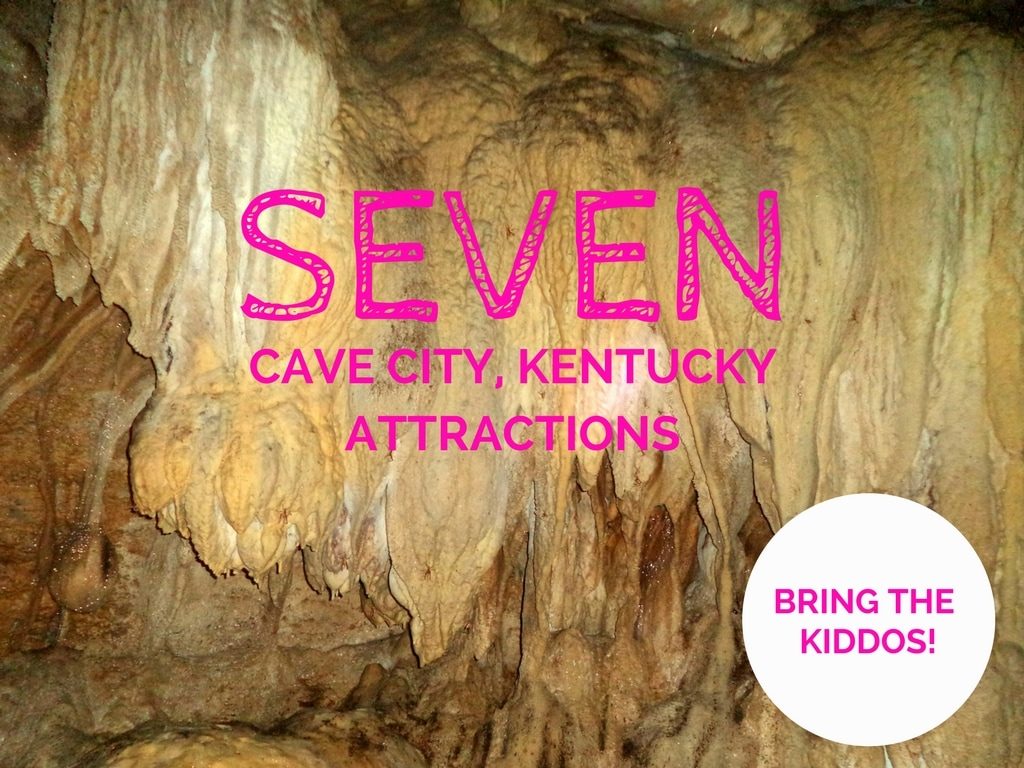 This past September, we took our yearly fall vacation; this time heading to Cave City, KY. The major reason for wanting to go to Cave City was because we planned to explore
Mammoth Cave National Park
by doing some walking and picnicking there, as well as taking several of their tours. But, once we found out how many other attractions were nearby, the travel plans changed to include a whole lot more!
Day 1
Dinosaur World and Yogi Bear's Jellystone Resort
Upon arrival to Cave City, KY we headed straight to
Dinosaur World
and spent about two hours there.
My Dinosaur World review
can be found here. After leaving Dinosaur World, we made our way down the road to check-in in our cabin at
Yogi Bear's Jellystone Resort.
It was so much fun to capture cute, little moments of the boys using
my Polaroid Snap.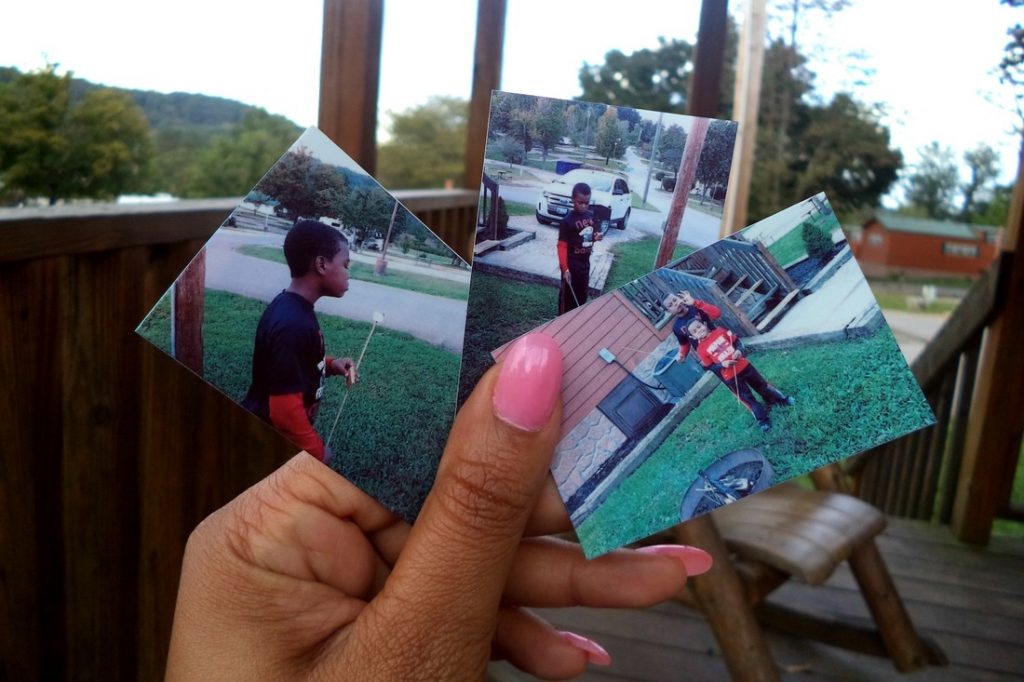 ​Cave City Go Karts

Once we were checked in, we headed back out to see what other attractions were nearby that we hadn't planned. After a short drive, we stopped at 

Cave City Go Karts 

where we all raced the outdoor track and the boys spent some time indoors on the bumper cars. 
After spending about an hour there, we headed back to our cabin to get dinner started on the grill and a fire started for SMORE'S. Yummy! Soon after, we headed inside to rest and prepare for Day 2.

Day 2
Kentucky Down Under Adventure Zoo and Mammoth Onyx Cave
On the morning of Day 2, we were suppose to rise early to catch the first cave tour at Mammoth Cave National Park, but the boys were pretty tired and wanted to sleep in. Sadly, we missed the tour and never made it to Mammoth Cave National Park on that trip.
Once the boys were finally awake and ready, we headed to Kentucky Down Under Adventure Zoo. Not only is this an amazing place to get extremely close to live animals such as emus and kangaroos, but there is also an option to tour Mammoth Onyx Cave, which we did.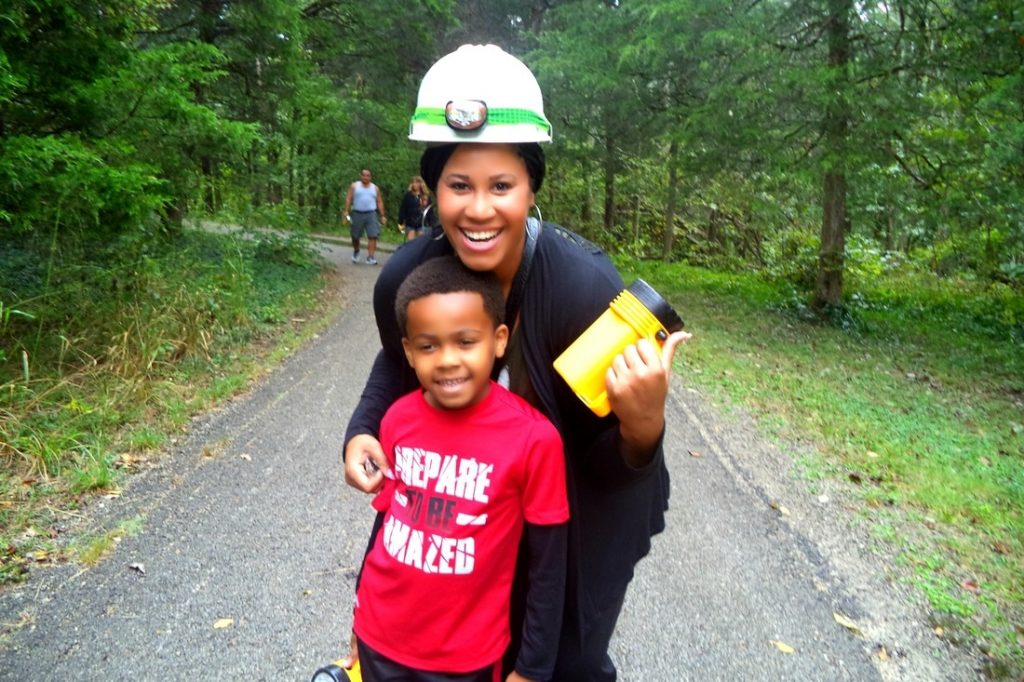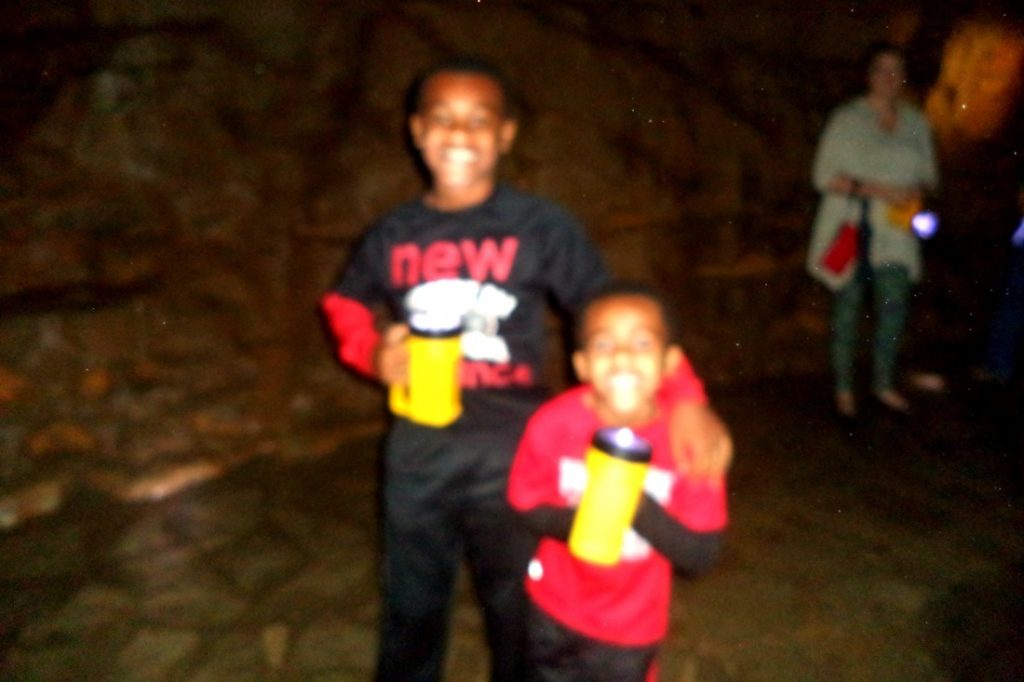 After touring the cave, I felt some-what better about missing our previously planned cave tour. I mean, at least we got to tour a cave. The other great thing I found out was that the 30 minute tour of Mammoth Onyx Cave was just enough for my six-year old. He would not have been able to handle the four-hour tour we had previously planned for. Luckily, I was able to capture a blurry, cell phone photo of the boys smiling, but my little one was not really a happy camper.
Can you imagine being six-years old in a pitch-black, underground cave with the only light coming from a few adult headlamps and flashlights? To add on to that there were random insects and salamanders roaming free and it was extremely wet and slick because it had been pouring down raining all day.I think my little guy was a trooper! What do you think?
After spending about four hours at Kentucky Down Under, we headed back to the cabin to spend time at the resort. And, even though it was off-season, they still had activities going on that the boys could enjoy. For example, the pool was still open, they could play putt-putt, video games in the arcade, jump on the jumping pillow, and play on the playground. Not bad for it to be off season.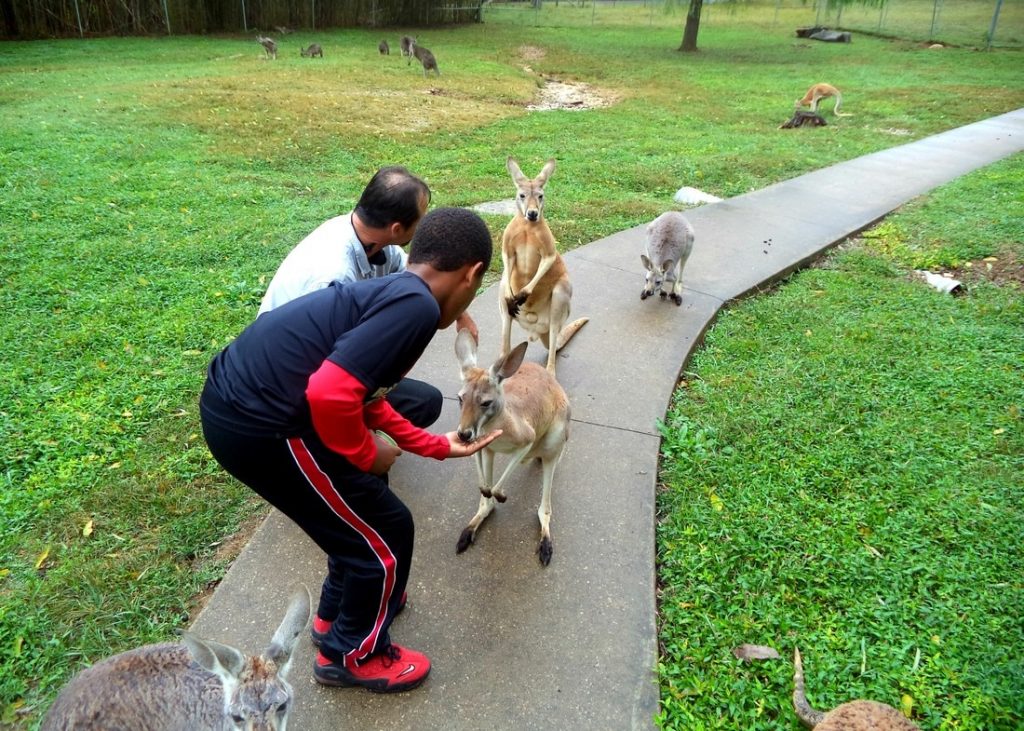 Day 3
Wigwam Village
On the morning of Day 3, we got packed up and checked out. Our plans were to then head to the Wigwam Village where we were planning on staying overnight. But, once we got there, the boys decided that they would rather go home, so that we could make the next part of our trip, which was driving up to Wisconsin to the Jelly Belly Candy Factory with my parents.
I was completely fine with doing that, so I asked if we could be shown one of the rooms and hang out a bit at their playground. And, they were totally fine with it. 
​
If you are wondering why we wanted to stay at the Wigwam Village, check out their site. The Wigwam Village Inn is the most unique motel in the state of Kentucky. You get to sleep in teepees! Wouldn't you want to check it out!?
After spending a few minutes there, we headed back home making a pit stop in Indiana at Salsa Verde for tacos and Cold Stone Creamery for ice cream. Both stops were first-times for the boys.​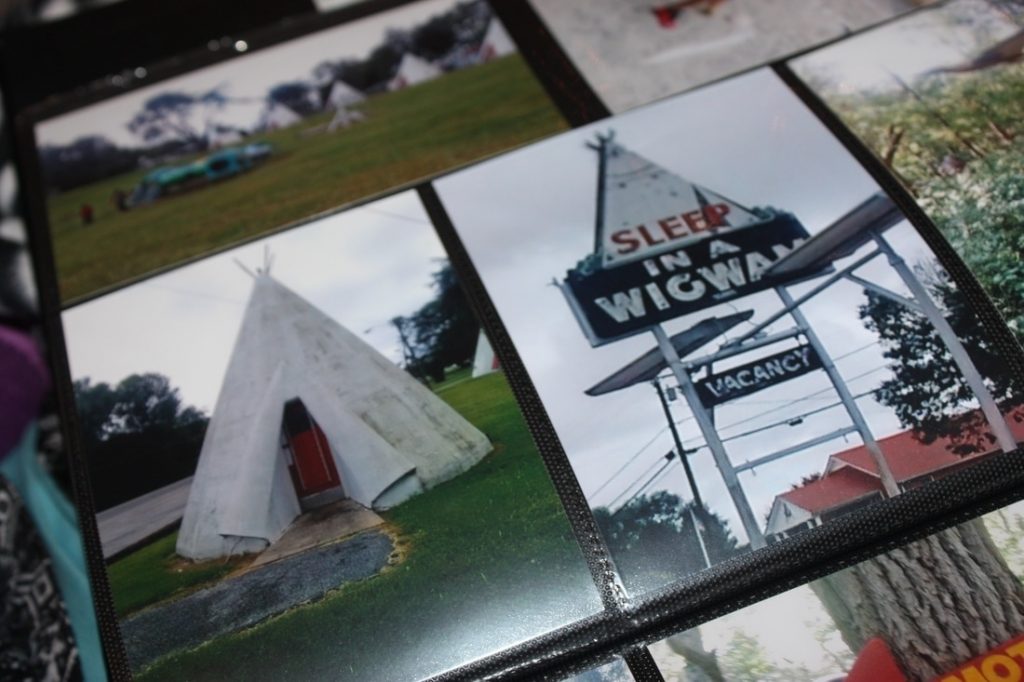 Recap
Now, when I think back over our trip, I wish we would have stayed at the Wigwam Village and used that third day to go back and explore Mammoth Cave National Park. So, if you are planning on spending a full 3 days and 2 nights in Cave City, KY, be sure to save a day for Mammoth Cave National Park.
Let me know how it goes!
​
This post was last updated on 5/22/17 and may contain affiliate links.