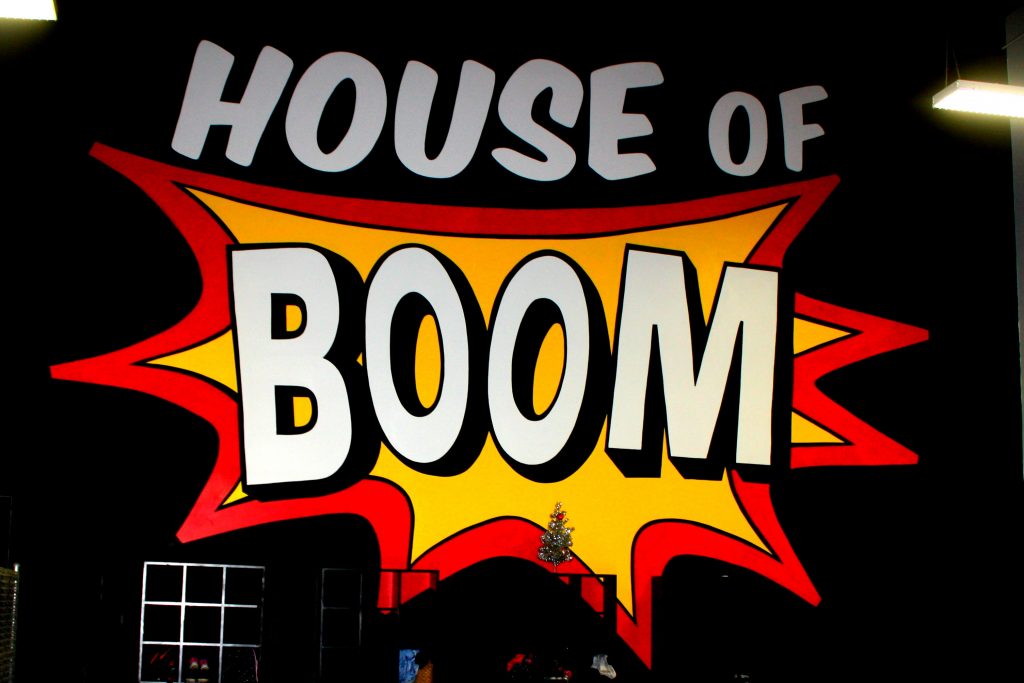 Hey! Hey!
So, last month, I gushed a little bit about my oldest son turning 12. I chatted about his Lazer Tag themed 11th birthday party at the local skating rink, but was super amped about taking him to celebrate his 12th birthday at the House of Boom in Louisville, Kentucky!
We love Kentucky!
Remember, all he wanted was an awesome trampoline party experience! And, that's just what he got – with the exception of a few party guests because I totally goofed on taking into account the time change as we traveled from Illinois across Indiana and into Kentucky.
Nevertheless, it still happened and it was nothing short of amazing!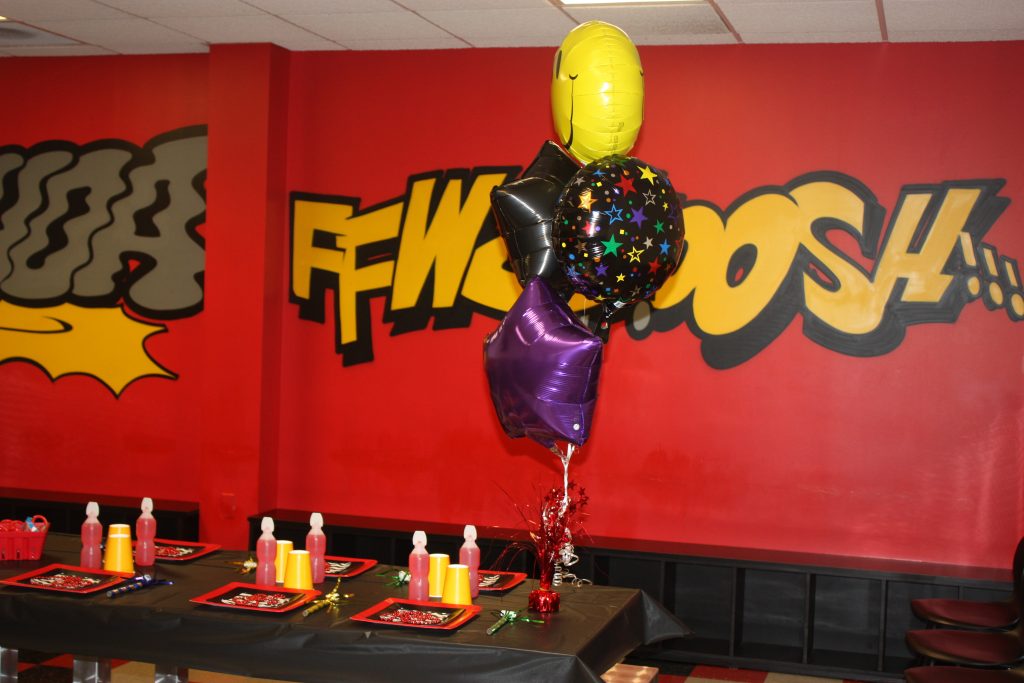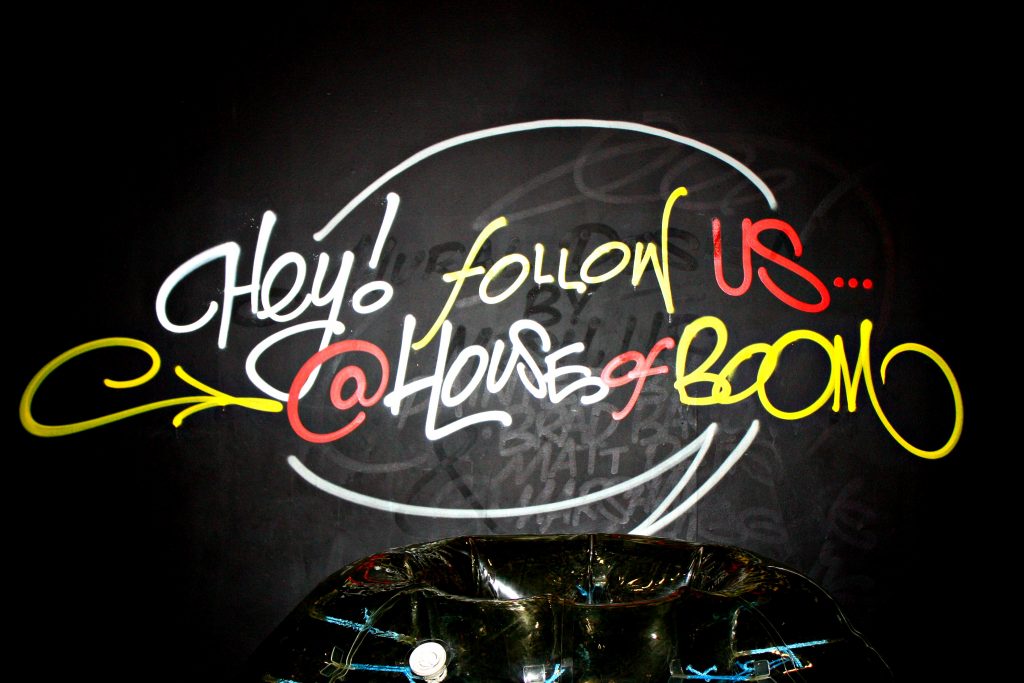 House of Boom in Louisville, Kentucky
The House of Boom is located at 100 Urton Lane in Louisville, Kentucky. It is considered one of the coolest facilities in America with over 10,000 square feet of connected, world-class trampolines in a 23,000 sq. ft facility. Their trampoline grid features over 60 trampolines, including the famous angled wall trampolines, launching decks, and surprises up in the ceiling!
Talk about excitement!
The boys could not wait to hit the trampolines and colorful foam pits! And, honestly, I couldn't wait, either!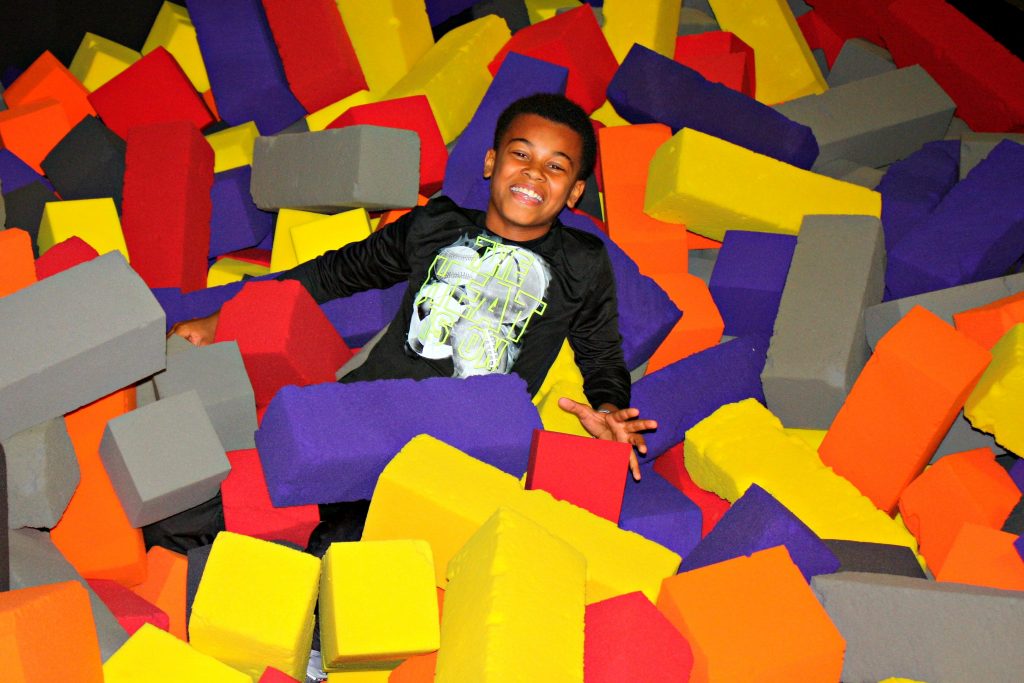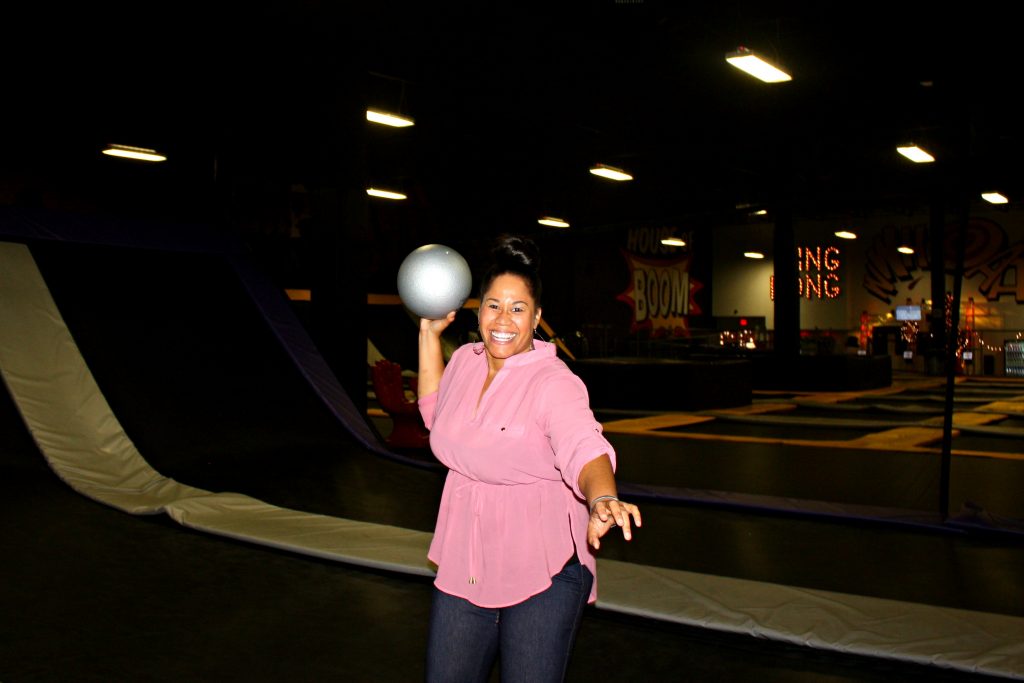 Bringing in "12" with a Boom 10 Party!
So, to celebrate Jay's "pre-teen" stage, we went with the Boom 10 Party. It was THE perfect choice!
The Boom 10 Party includes the following:
Up to 10 jumpers with a 1 Hour Flight Ticket
Exclusive use of party room for 45 minutes after Flying
Party Hostess to assist with all setup and cleanup
Party Table Cover, Plates, Utensils, Cups, and Napkins
House of Boom Grip Socks for Every Jumper
Flight Shirt for the Birthday Flyer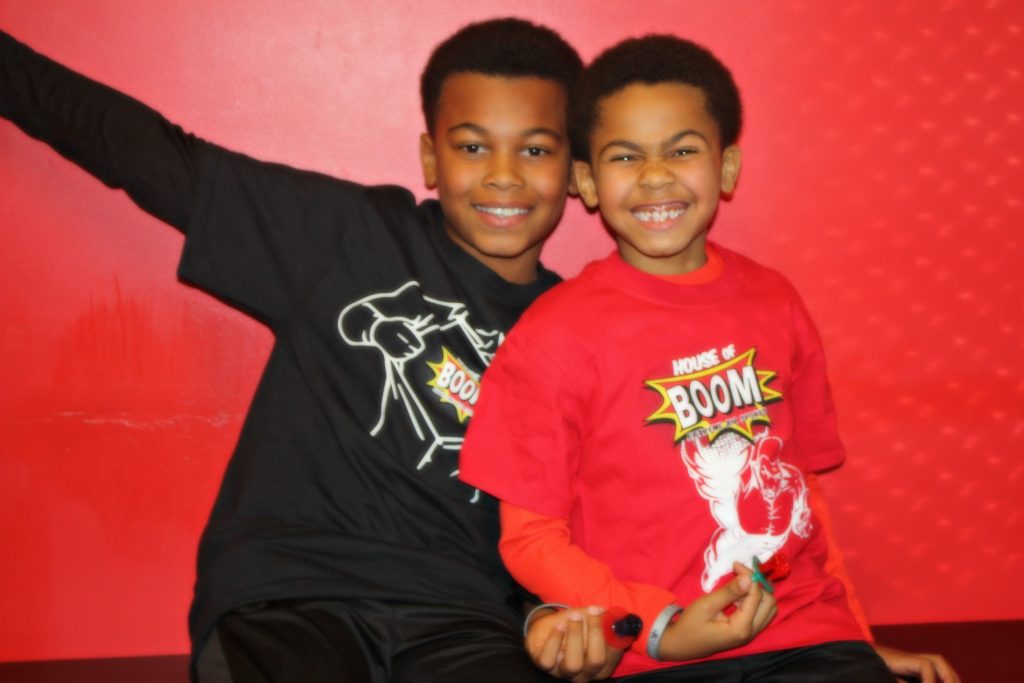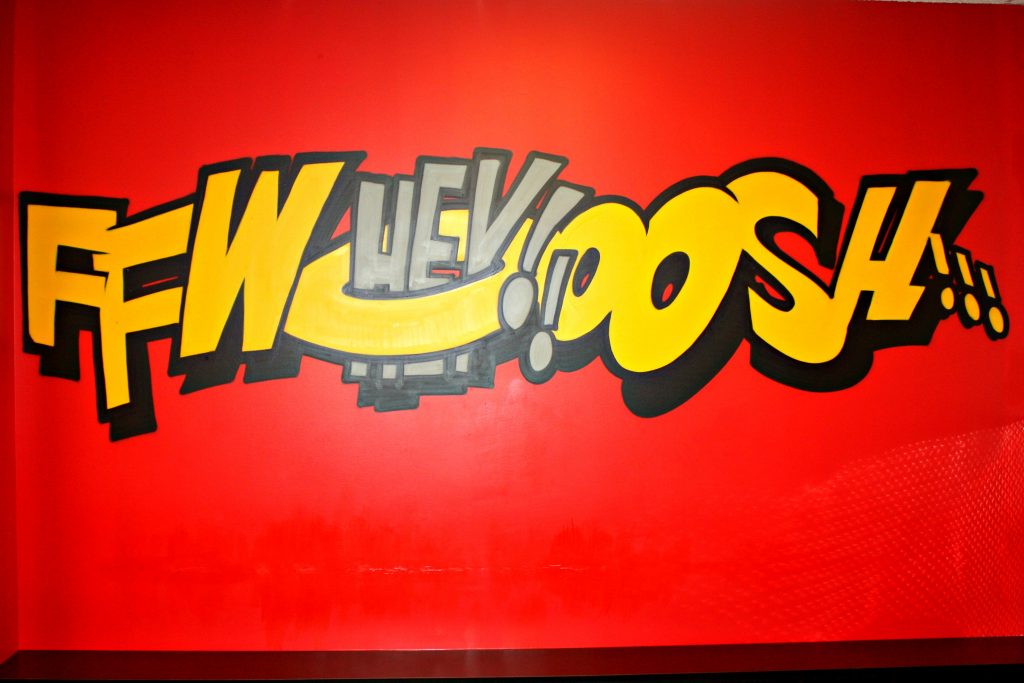 Arrival, Waivers, and House of Boom Grip Socks
Upon arrival, we checked in at the Waiver Station and I signed all of our waivers electronically. (If waiting until you get there is not for you, you have the option of completing online waivers ahead of time online.) Once I agreed to the terms, the ticket printed and we were able to proceed to the Check-In.
Once we were checked in, each party goer was able to receive their wristband and select the grip socks of their choice. The boys were so excited because they were able to choose from a selection of cool socks, instead of having the same boring style as everyone else. I even got a pair to match my outfit for the day! Talk about "kind of a big deal"!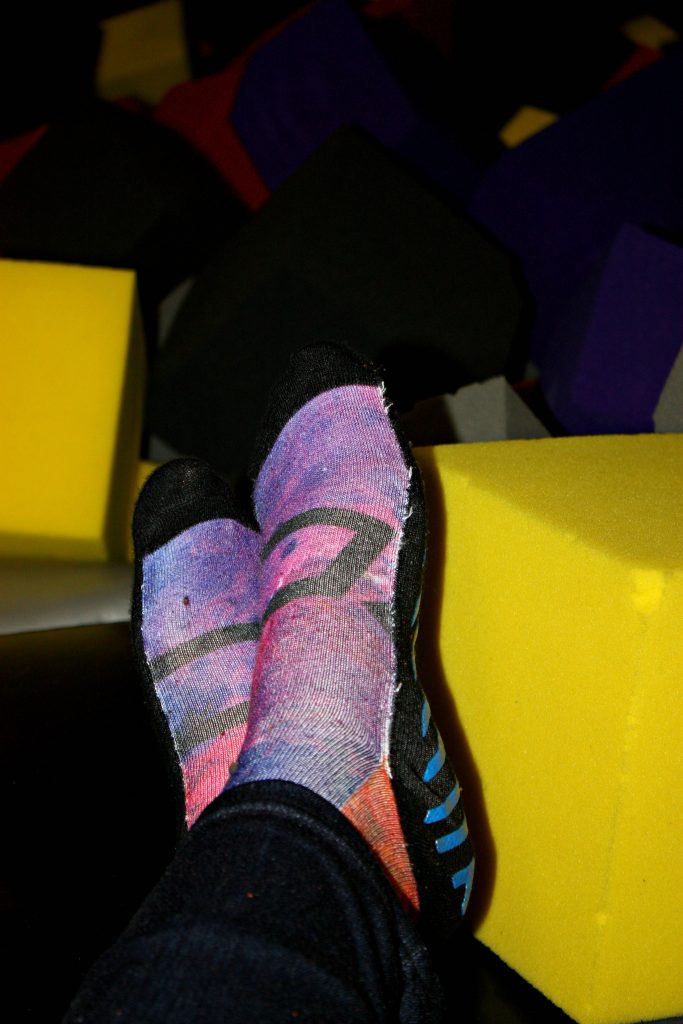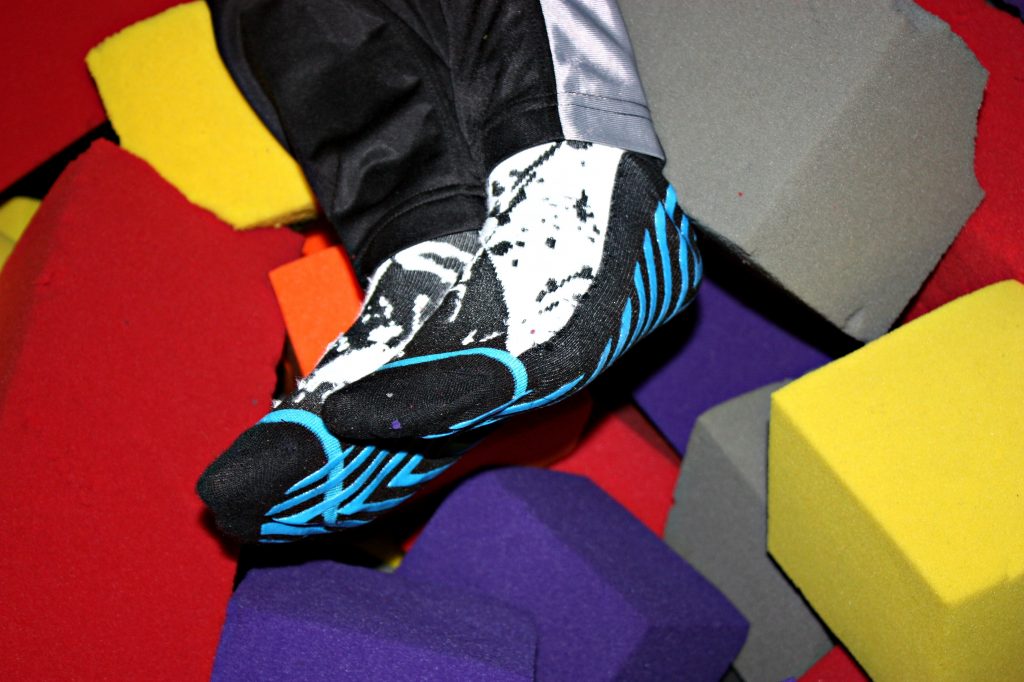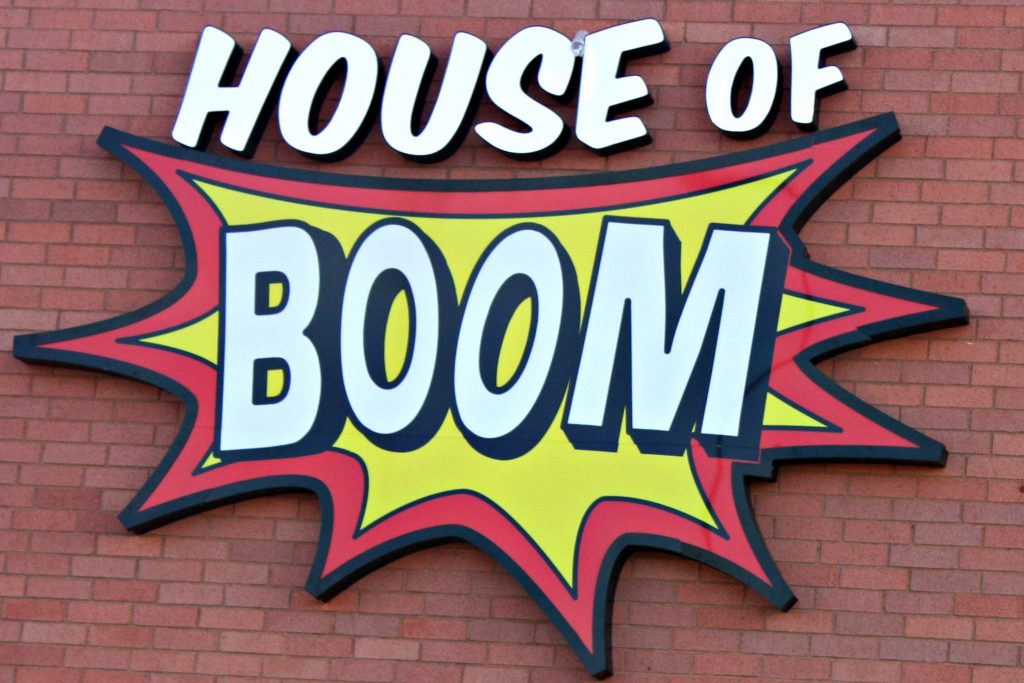 Boom 10 Party Set-Up
Once we received our socks, we headed to Party Room 2 with our Hostess. She was amazingly sweet, explained everything fully, and checked on us often. One thing that I appreciated most was when she decorated the birthday board for my son, she actually asked how to spell his name instead of guessing and misspelling it. This racks up major points in my book because it pinches a nerve when someone assumes how to spell your name and spells it incorrectly.
As she rolled out the table cover, we discussed party details a bit. While paper products are provided, you are welcome to bring your own which I did, but ended up using a combination of House of Boom party supplies along with my own. I love how it turned out!
After the table was set up, we headed to have some fun!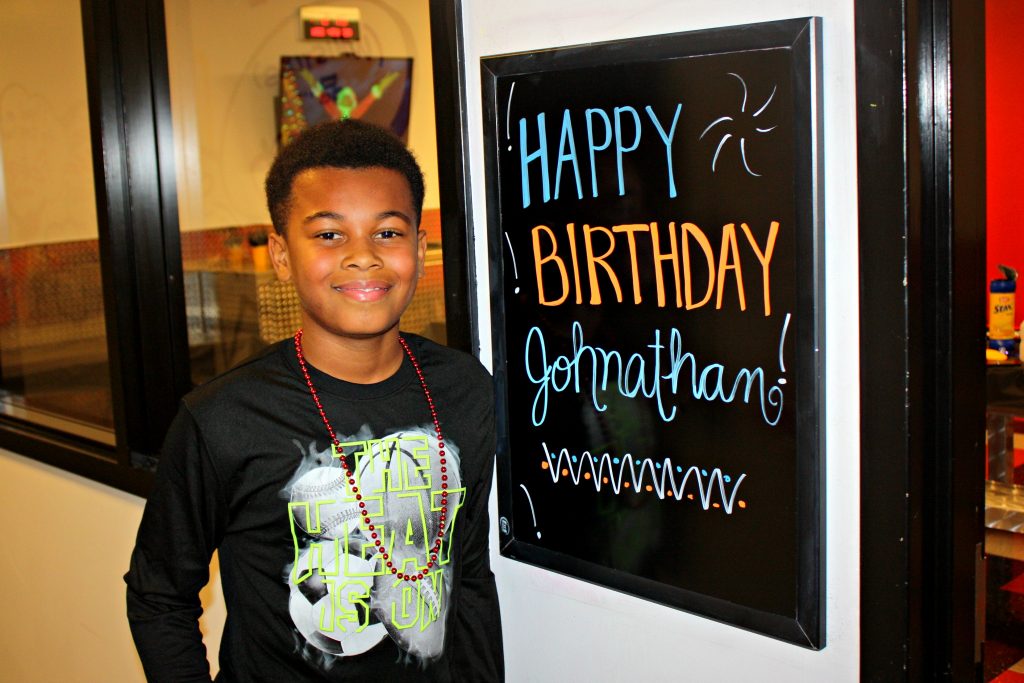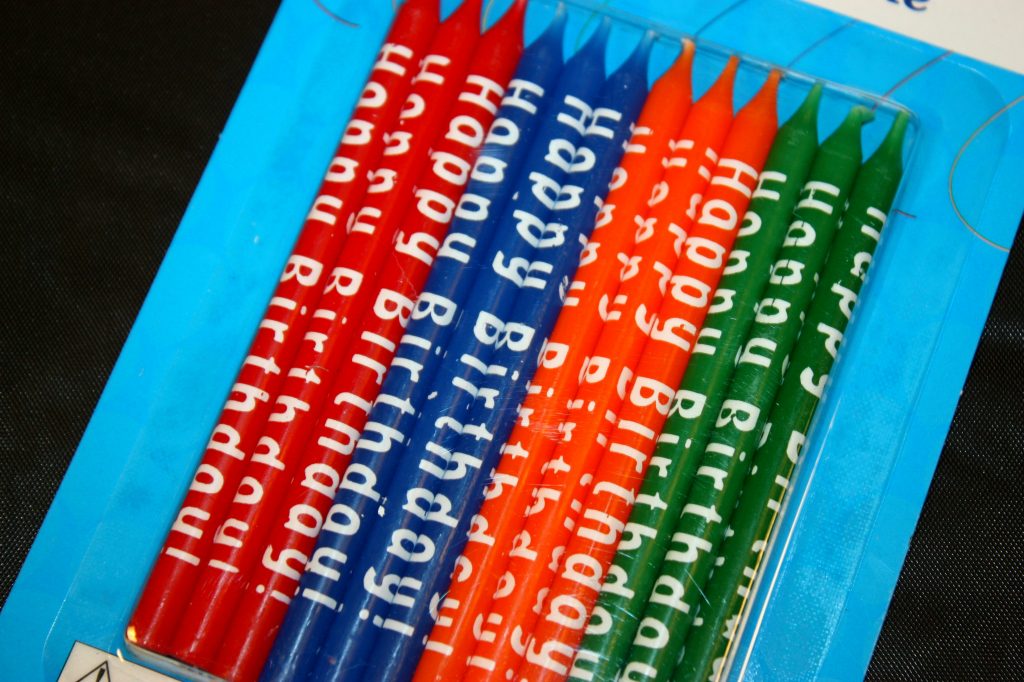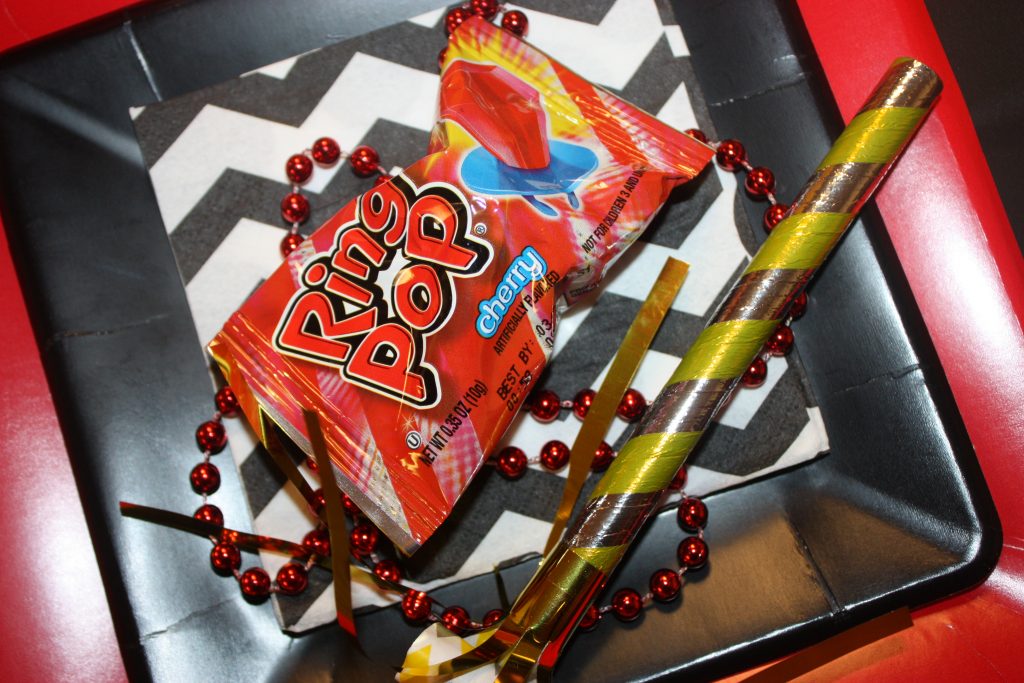 Extreme Air Sports
With so many activities to do, there is no room for boredom or idle time. We made it our business to experience each activity available. We explored it all!
But, I have to say this…
Don't think it is easy getting out of those foam pits. It's not. LOL. I got stuck a many of times! But, boy was it fun!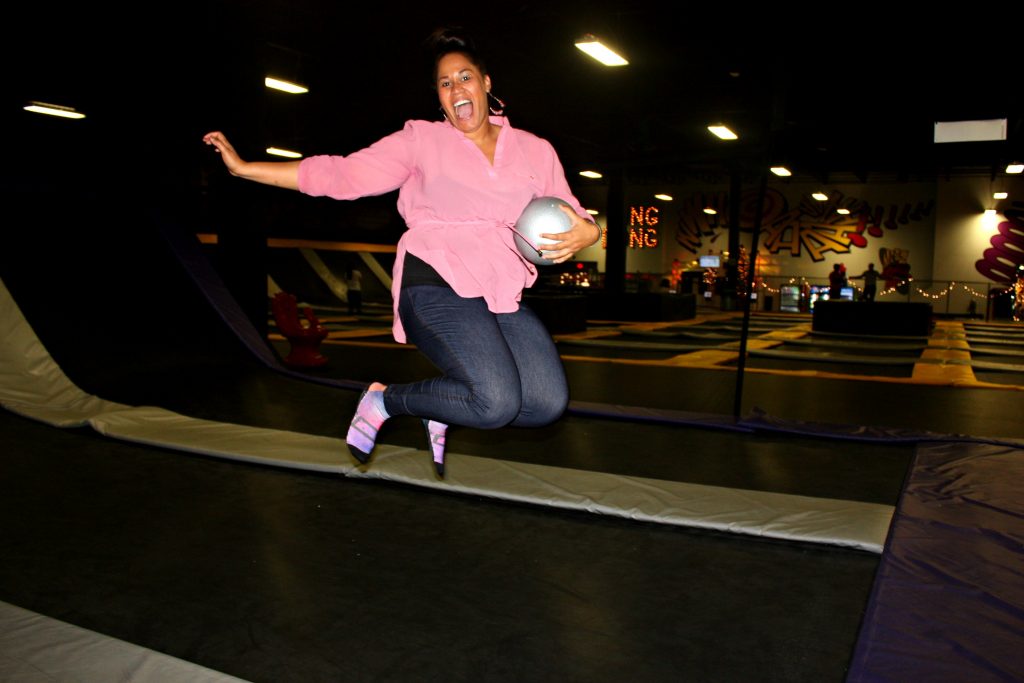 Extreme Air Sports include the following:
Ninja Obstacle Course
Extreme Dodgeball
Air Dunk
Slack Line
Trapeze
Aerial Silks
Foam Pits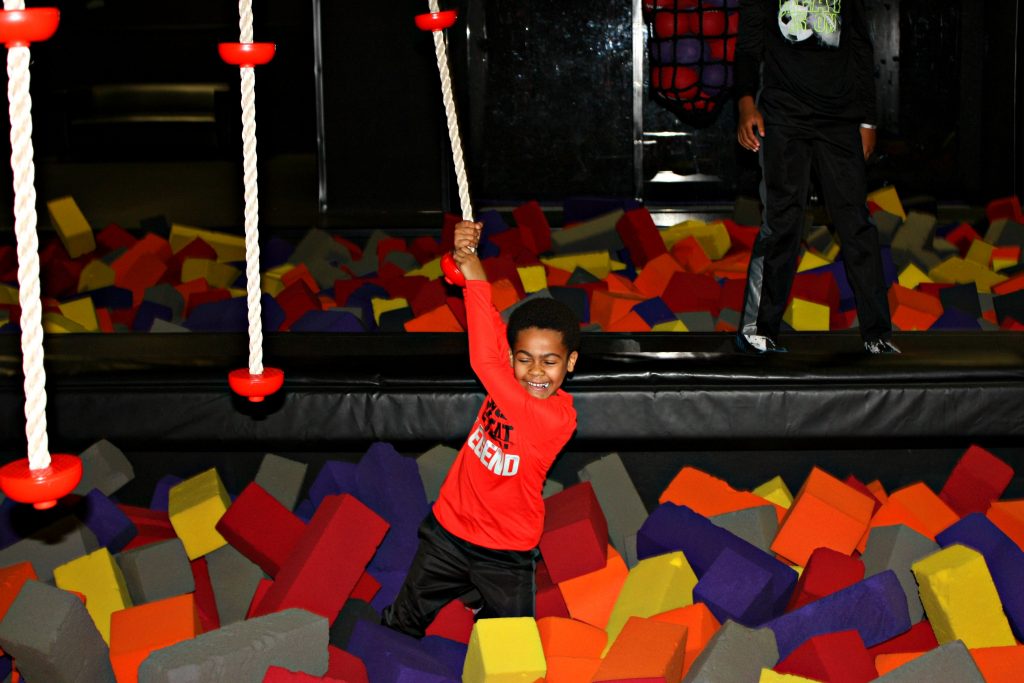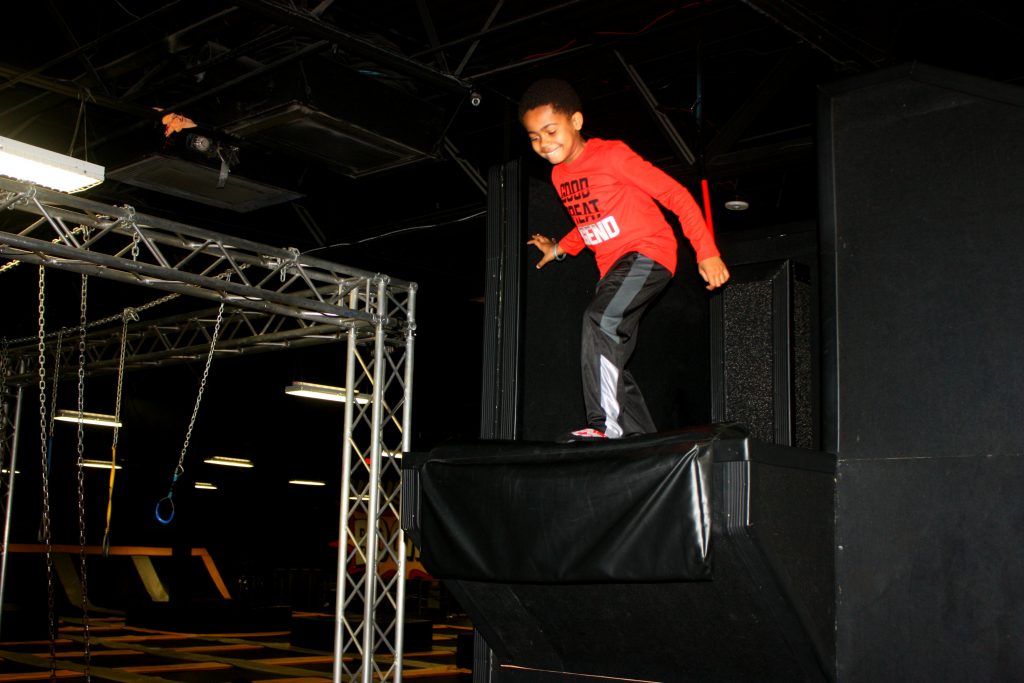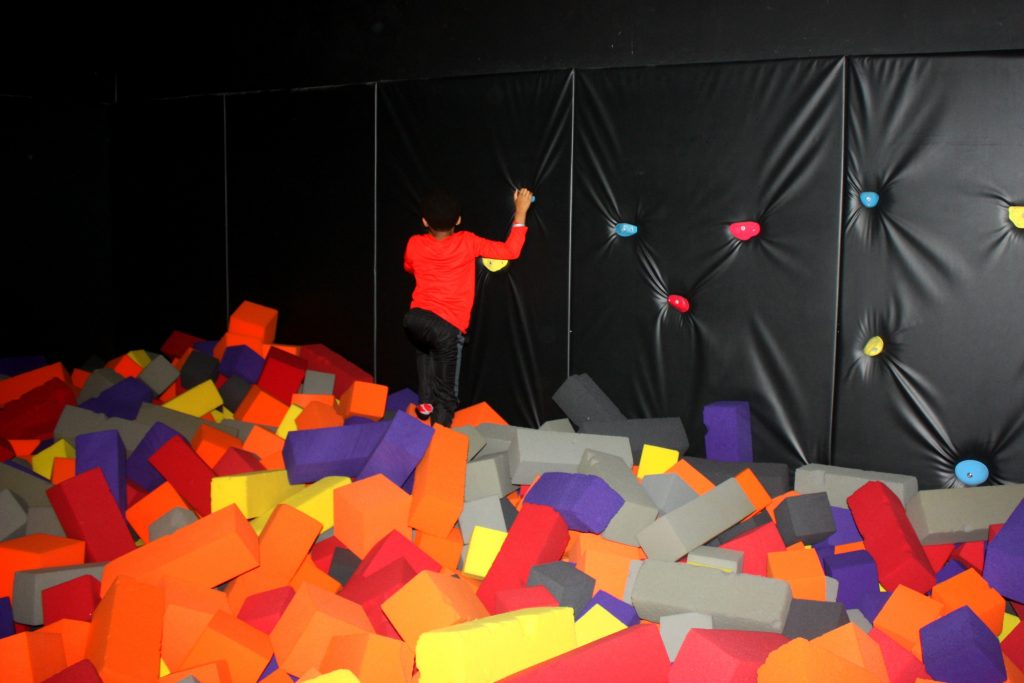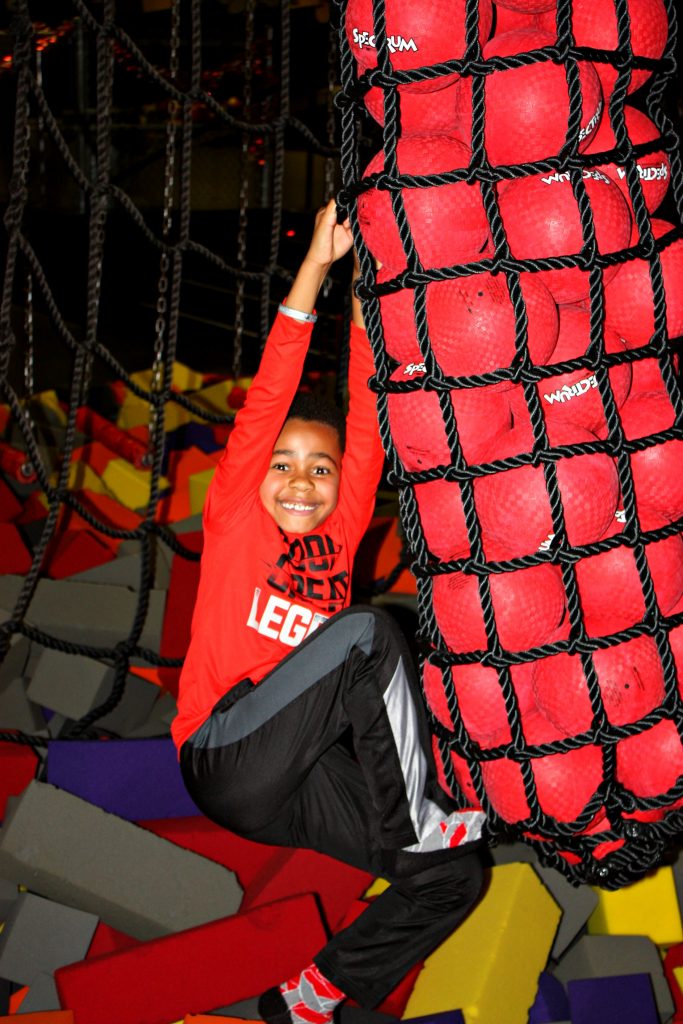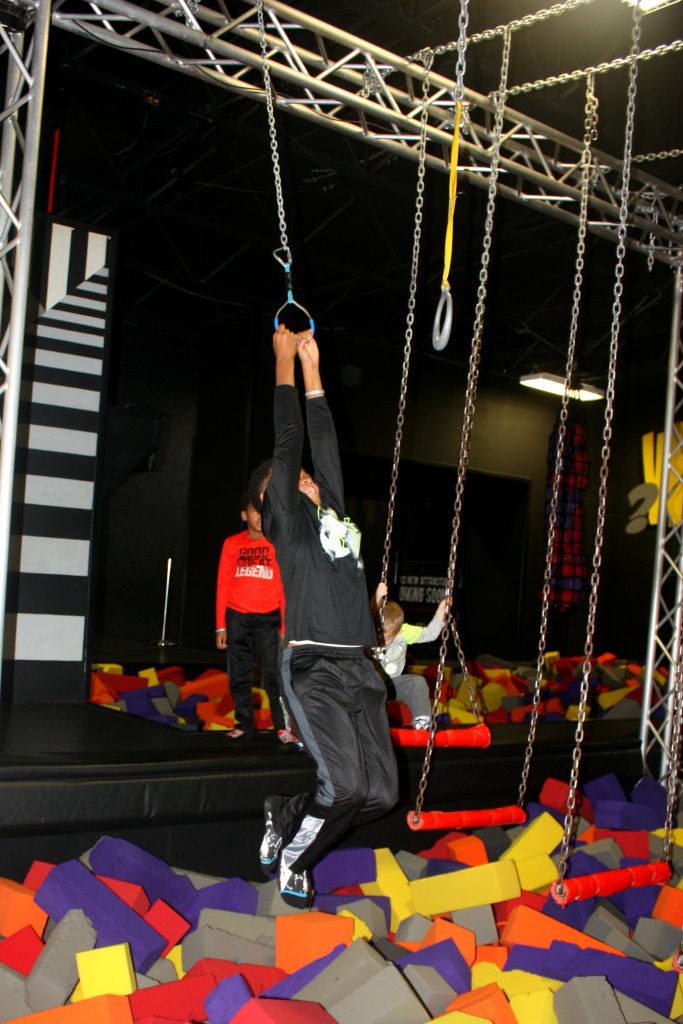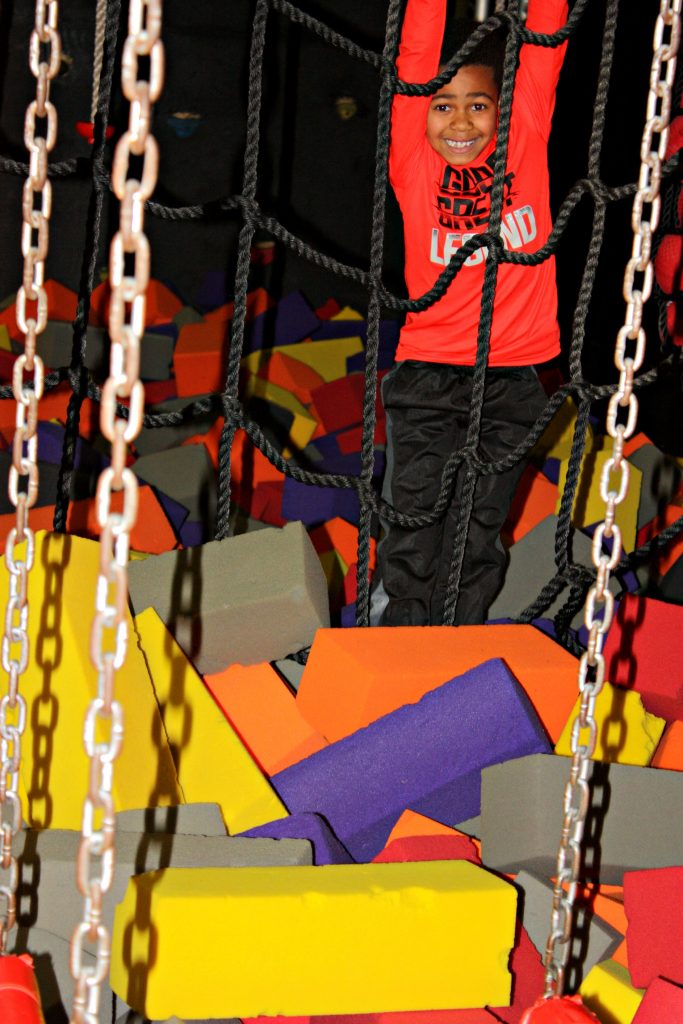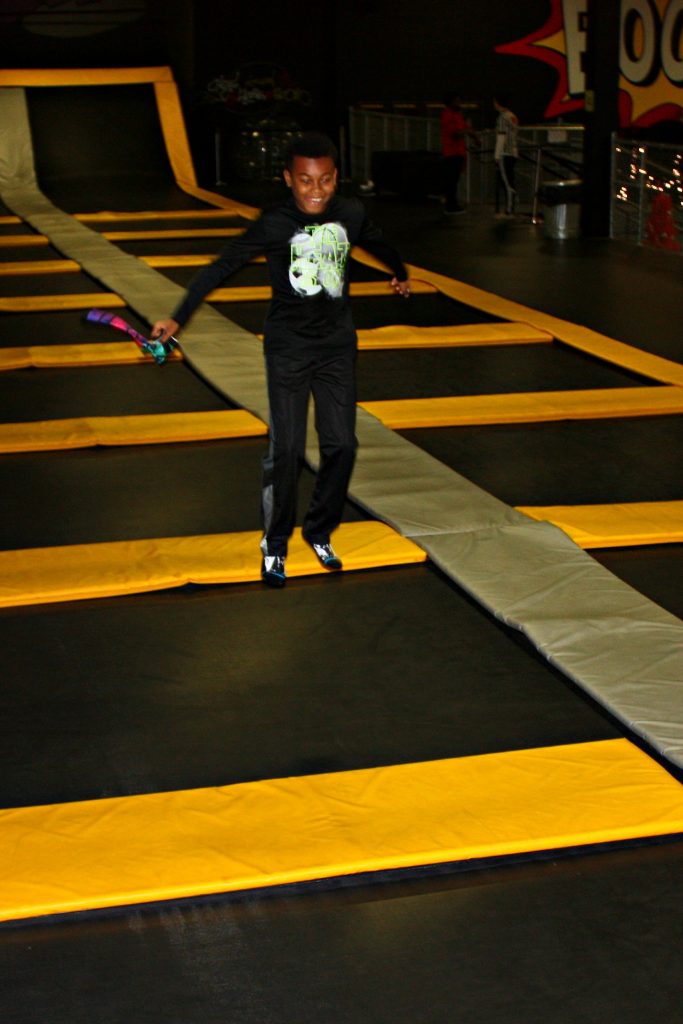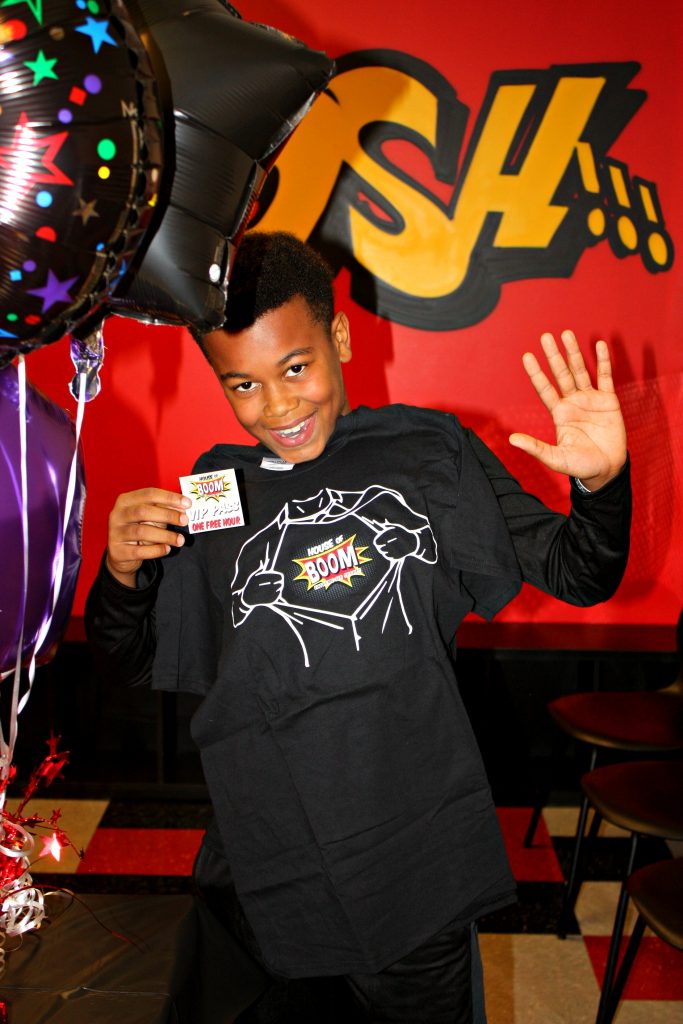 Wrapping It Up
As our flight time came to an end, we enjoyed birthday festivities in the party room including Jay receiving his House of Boom Birthday shirt before heading back home!
Jay couldn't stop talking about how much fun they had! He even wore his shirt under his school uniform to school, as well as his grip socks the next day to school! I'm sure he had a lot to talk about.
For more information on hosting your next birthday party, check out the House of Boom by visiting http://www.houseofboom.us/
The Boom 10 Party ℅ House of Boom and US Family Guides.