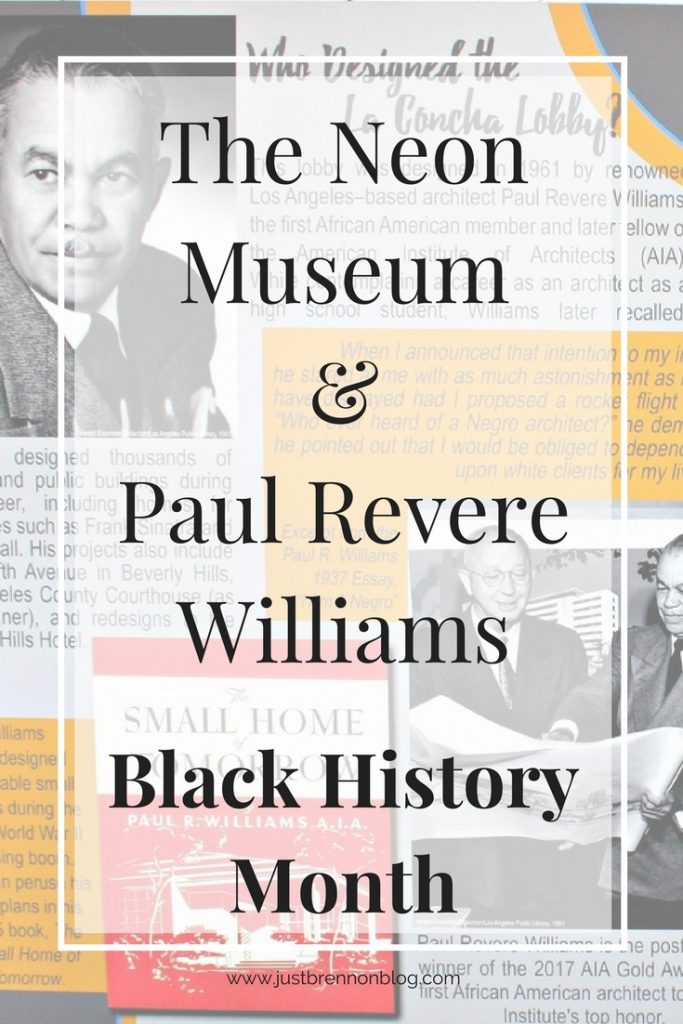 Last year in March 2017, the boys and I spent several days in the Southwest exploring  Nevada, California, Arizona, and Utah. While in Nevada, the most important place on my bucket list was to tour the Neon Museum. I wanted so bad to see the various signage in the Boneyard.
And, while I did get there, I didn't get to see all of what I wanted because the boys were complaining about how hot it was. You can read more about that day at  5 Reasons Why I Should've Visited the Neon Museum Childless. I've also included never before published photos of the visit.
In the meantime, I want to introduce you to the talented architect, Paul Revere Williams for Black History Month and share a little bit more about how he was introduced to us at the Neon Museum.

The Neon Museum
The Neon Museum is located at 770 Las Vegas Boulevard North in Las Vegas, Nevada and officially "opened" its doors with its first, restored sign, called the Hacienda Horse and Rider which was located at the intersection of Las Vegas Boulevard and Fremont Street.
Paul Revere Williams, African-American Architect
Upon checking in with our confirmation numbers, we were given information about the acclaimed, African-American architect Paul Revere Williams who designed the historic La Concha Motel lobby which is known as the La Concha Visitors Center.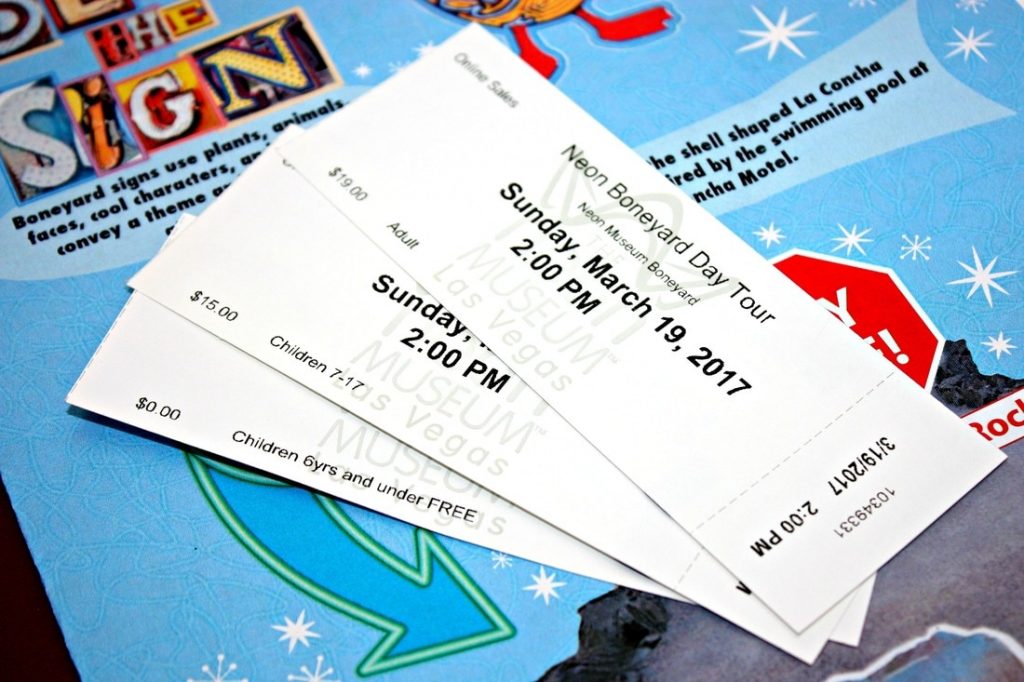 Having this information presented to us upon checking in for our tour was not only interesting to set the stage for the entire tour, but it showed my two, young African-American boys that they can become and do whatever they want to do, as long as they put their minds to it.
The sky is the limit.
Paul Revere Williams did not ONLY design the historic La Concha Motel lobby. He was a very popular and well-known architect in his time. According to the Neon Museum, "Paul Revere Williams was one of the most admired and successful architects of the twentieth century. He was also the first documented African-American member and Fellow of the American Institute of Architects (AIA)".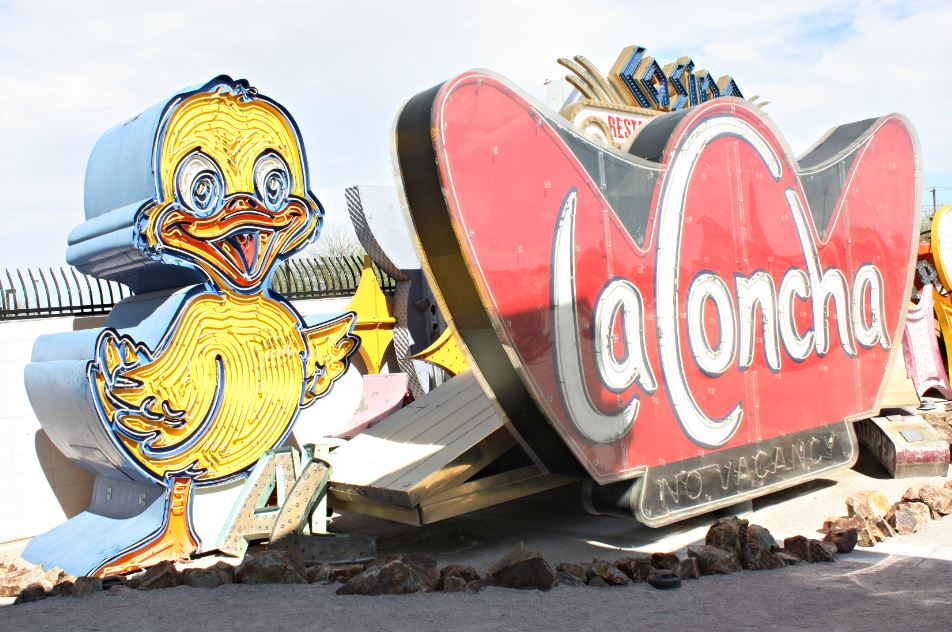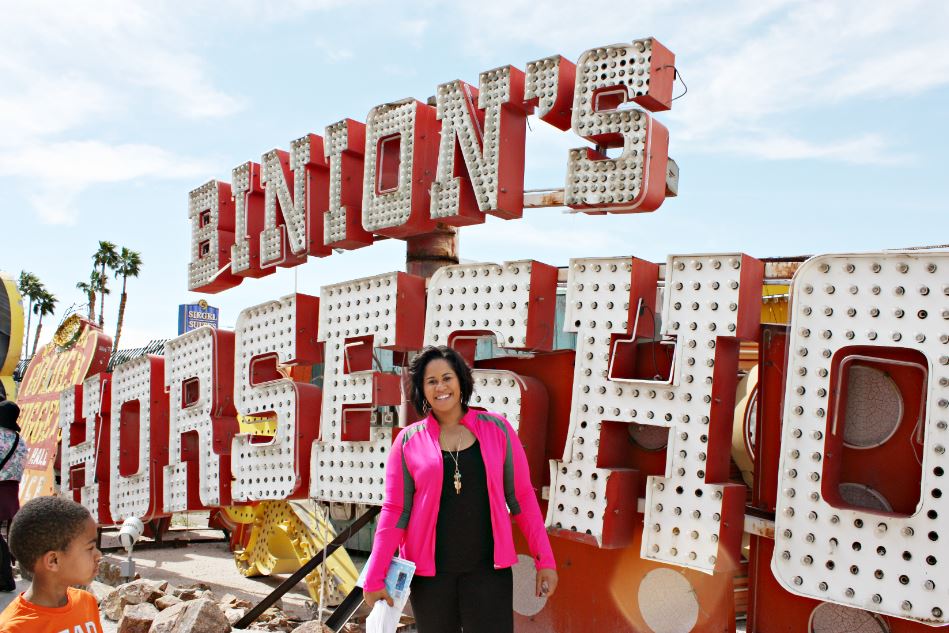 According to STEM Career Lab, "the field of architecture encompasses all aspects of STEM –science, technology, engineering, and math, with a nice dose of art and design thrown in," but is not considered a traditional STEM field. If you are interested, know that the demand for architects is on the rise.
During Williams time as an architect, he saw the world changing and therefore adapting to the change of modernism. The La Concha lobby is just one example of the architect's later work, as he moved away from more traditional architectural styles to embrace Modernism.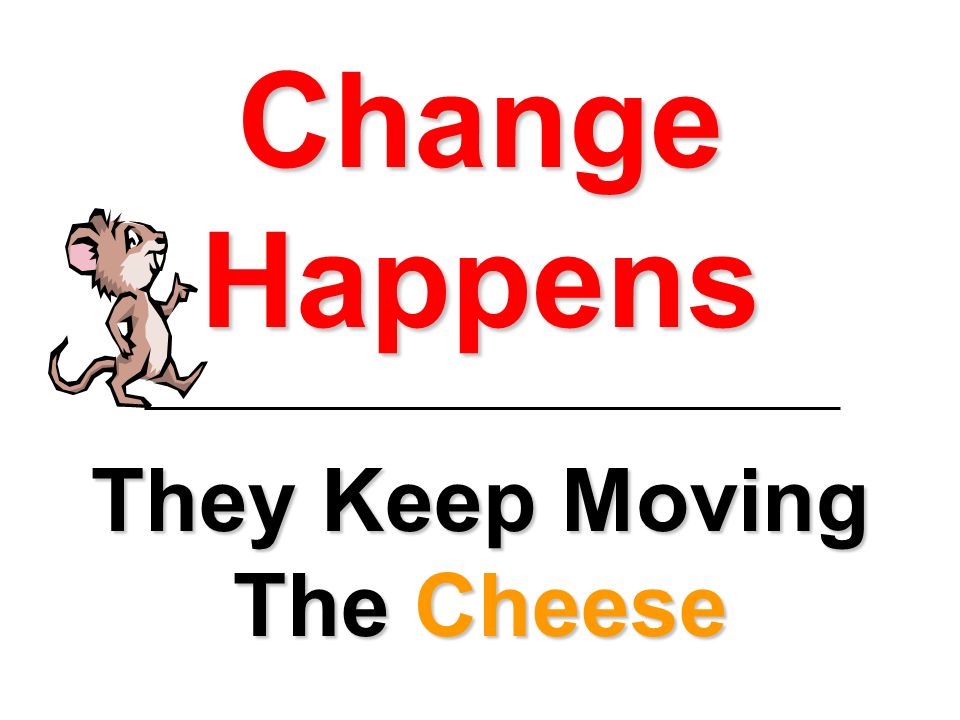 Williams was able to embrace change and move with the "cheese".
When I explain the way Williams embraced change to my boys, I explain it by making references to the book, Who Moved My Cheese? By Spencer Johnson. You can read more about how we read the book and watched the movie, Who Moved My Cheese? for New Years.
In Summary
We were introduced to the legacy of talented, African-American architect, Paul Revere Williams upon getting checked in for our tour at the La Concha Visitors Center at the Neon Museum. It was during that time that we learned about Williams' architectural contributions to the United States. We also learned about how he faced changed and adapted to changes as they came.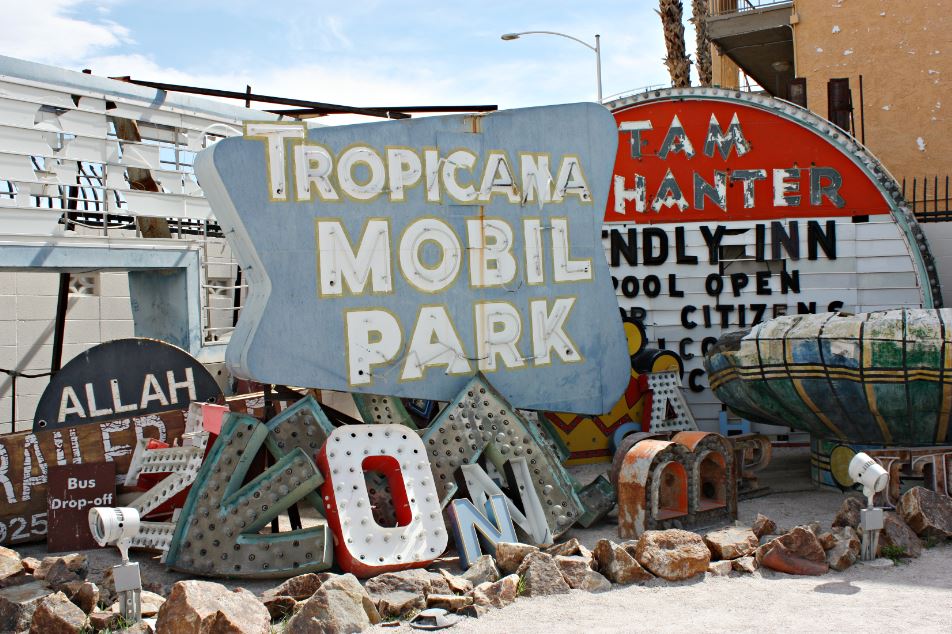 Black History Month Challenge
My challenge for you is to learn about the contributions of at least one African-American. And, I don't mean the traditional and popular African-American figures. I mean, putting in some effort and learning and/or exploring some of the less popular African-American contributors. I am willing to share what you found right here on the blog. Just shoot me an email and let me know.
In the meantime, don't forget to check out the following posts for Black History Month.
The Neon Museum has a strict photography policy, therefore, I have done little very editing on these photos. Please, do not steal them. These photos are able to be used on this personal blog only, as well as my social media. Photos taken during tours may not be used to promote any business, for publication by media, or sold to a third party. I am sharing these photos and this post as a part of our Southwestern Tour including our experiences and visited attractions while traveling through Nevada, California, Arizona, and Utah.