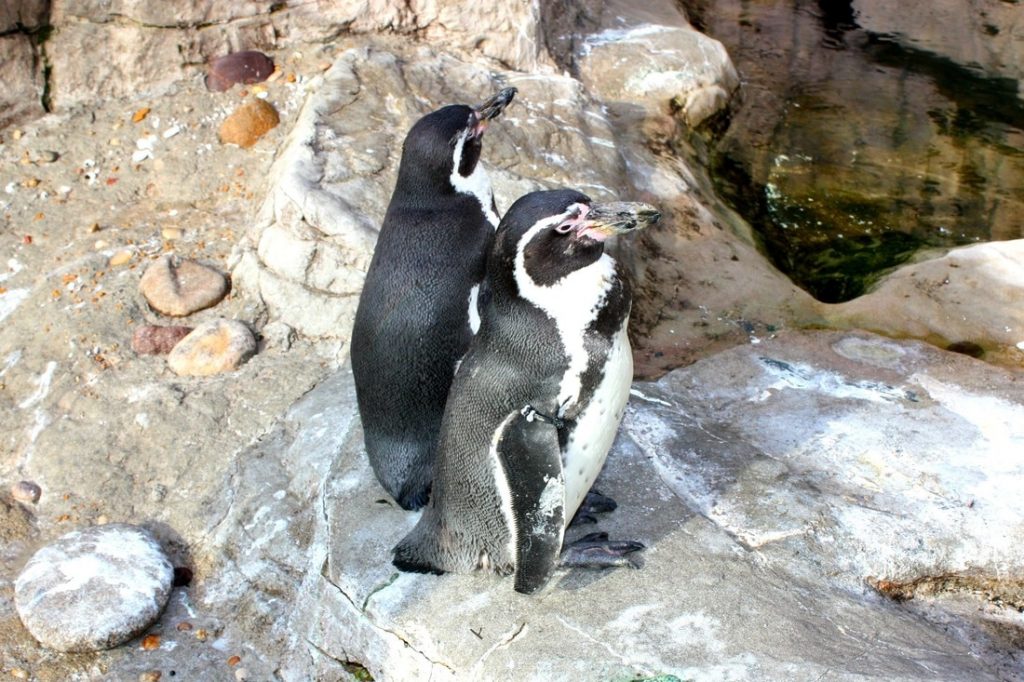 This past Saturday, we headed out to St. Louis, Missouri with a pretty, tiny budget of $100. So, how did we do? Well, let's see.
Travel
Our adventure began at 10:30, extremely later than I planned, but there was no turning back. We were going! From our home, St.Louis is about a three and a half hour drive, plus an additional 30 miles to the Historic Route 66 KOA Campground in Eureka, Mo., where we were staying. So, all in all we had a four hour drive.
It was a beautiful day for a road trip! The temperature was high for it being January in the Midwest and the sun was shining bright!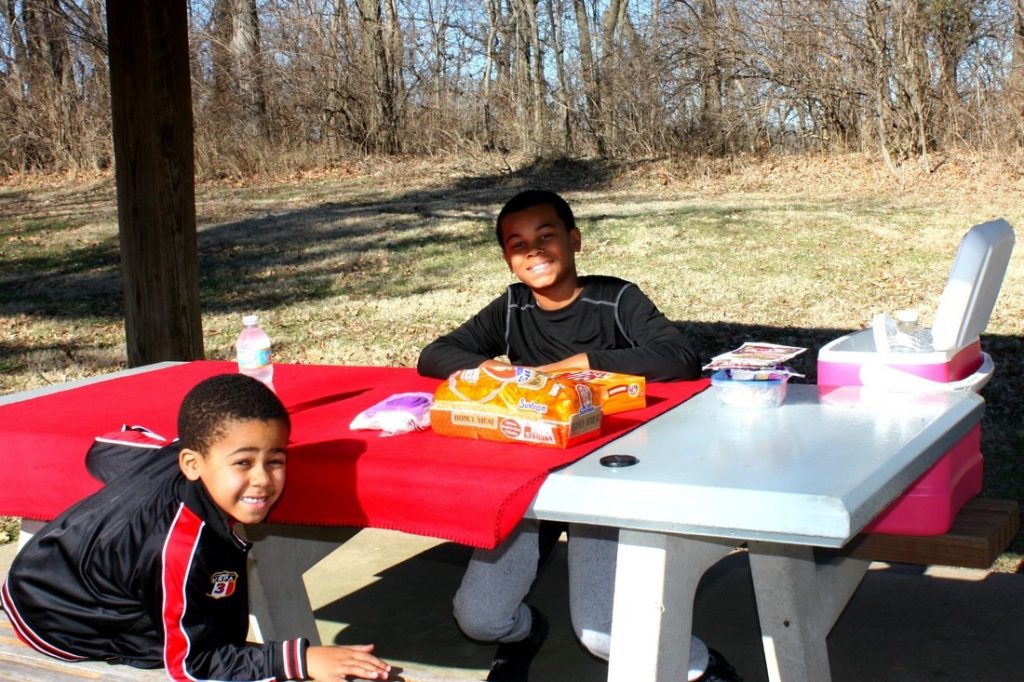 Silver Lake Rest Area
After about three hours of driving, the boys were wailing, "I'm hungry! When are we gonna eat?" Instead of being irritated at the fact that we were almost there, I embraced the opportunity to add on an "extra" to the trip. We stopped at Silver Lake Rest Area, pulled out the cooler, and made our mouth watering, scrumptious lunches (aka turkey sandwiches and Cheese Nips). – I told you, our budget was only $100 for the trip.
After eating, laughing, and taking a few photos, we continued on our way. Soon after, we could see the St. Louis Arch and the boys began getting pretty excited. I mean, I even got excited because it's been a few years since I've been to St. Louis!
Originally, I planned for us to visit the St. Louis Arch and the Science Museum on Saturday and the St. Louis Zoo on Sunday. But, it didn't work out that way.
Instead….
We did a bit of sightseeing from the car view and continued en route to our cabin.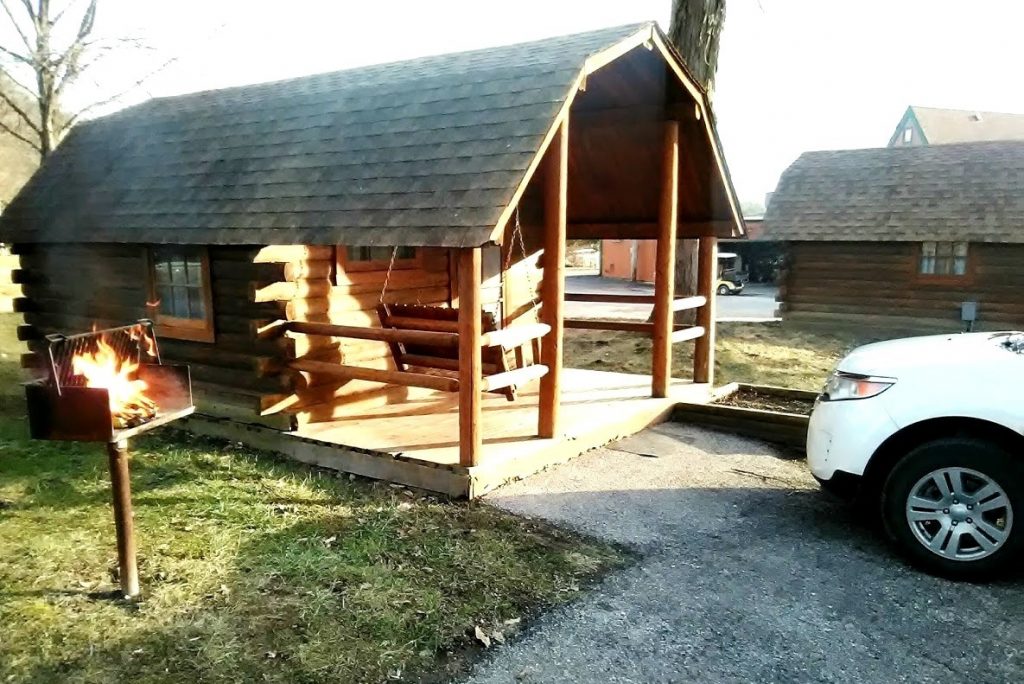 Lodging
We arrived at the Historic Route 66 KOA Campground in Eureka, Mo. about 2:30 PM. Check-in time was at 2:00 PM, but we were okay. We checked in, got the key and remote, and scouted out the campground. It wasn't long before the boys decided that they wanted to stay on the campground, play basketball, and play on the playground instead of heading back downtown. And, after getting a late-start on the road, plus a long drive, I was totally fine with lounging around the campground.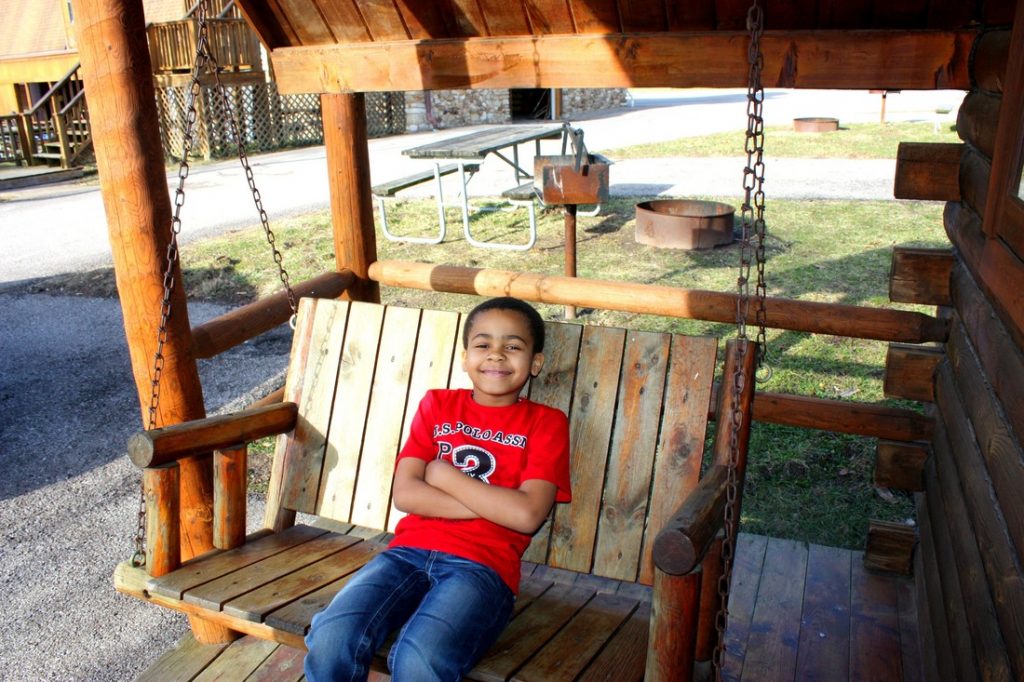 Randomness: Dollar Tree & Wal-Mart
While the boys were playing basketball, I began unpacking and planning out our dinner, which were supposed to be sandwiches, again, but all of the meat was gone. Who in the hell had double meat? LOL. At that moment, I knew I was gonna go over the $100 budget because we needed something for dinner.
We took a quick drive up to Dollar Tree and Wal-Mart and grabbed some extras that I wasn't planning on; turkey dogs, silly string, foil plate, strawberry donuts, etc.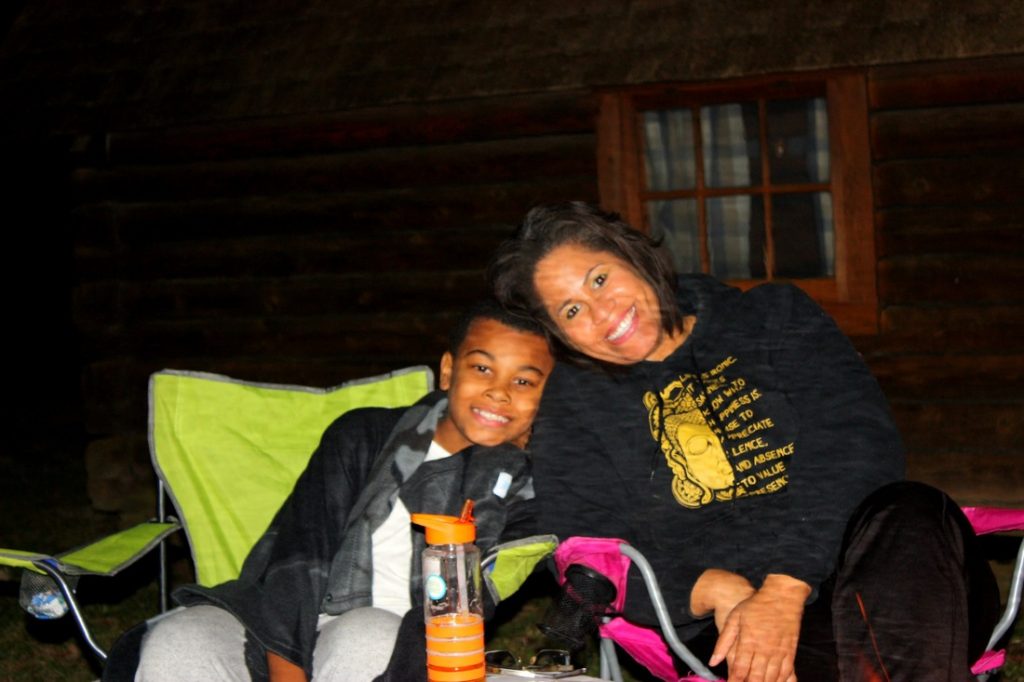 Evening Activities
Upon returning to the campgrounds, the boys continued on with basketball while I put the dogs on the grill. Once the night sky hit, I pulled out my mini bonfire log, and we chatted around the fire until the chilly weather sent us hightailing into the cabin for UNO and television until we fell asleep.
St. Louis Zoo
After a chilly night's sleep in the cabin, we got up, and headed to the St. Louis Zoo. We arrived within the first hour of it opening so that we could take advantage of some of the paid attractions within the zoo for free.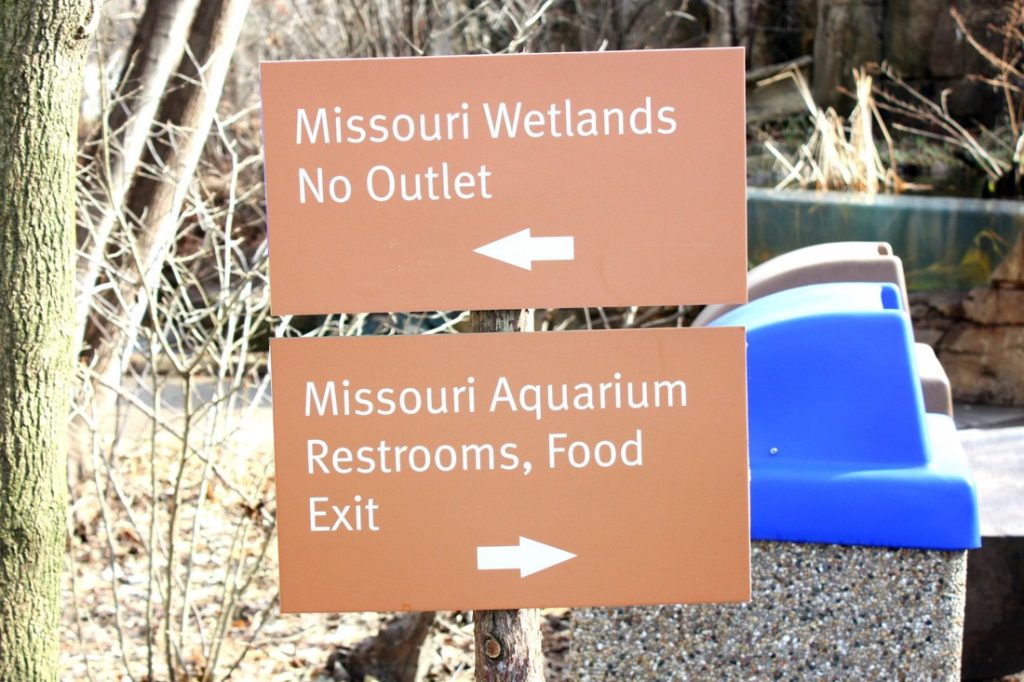 I won't bore you with "talking" about our entire zoo experience, but I will tell you, it took us about 3.5 hours to explore the zoo! Talk about a lot of walking! My favorite exhibit, hands down was the Penguin & Puffin Coast because you can get so close to the penguins! The boys enjoyed the entire zoo, but spent the most time at Polar Bear Point watching the polar bear swim. They also enjoyed the Jungle of the Apes, where they watched the orangutans, gorillas, and chimpanzees.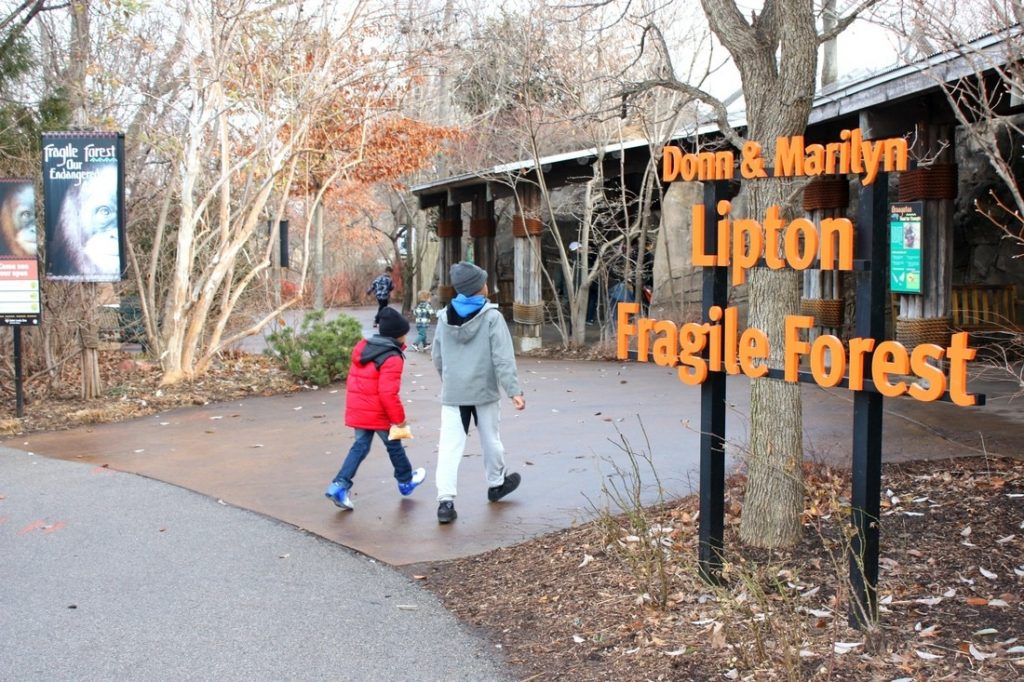 After our zoo exploration, we directed ourselves right on back home, so that we could get ready for our normal routine of work and school.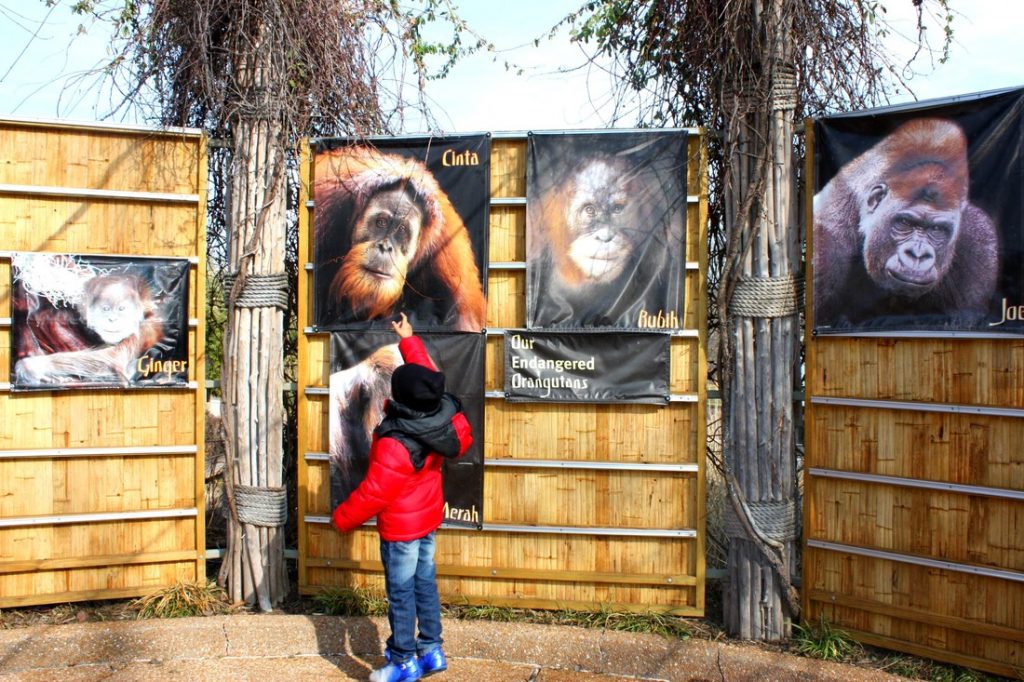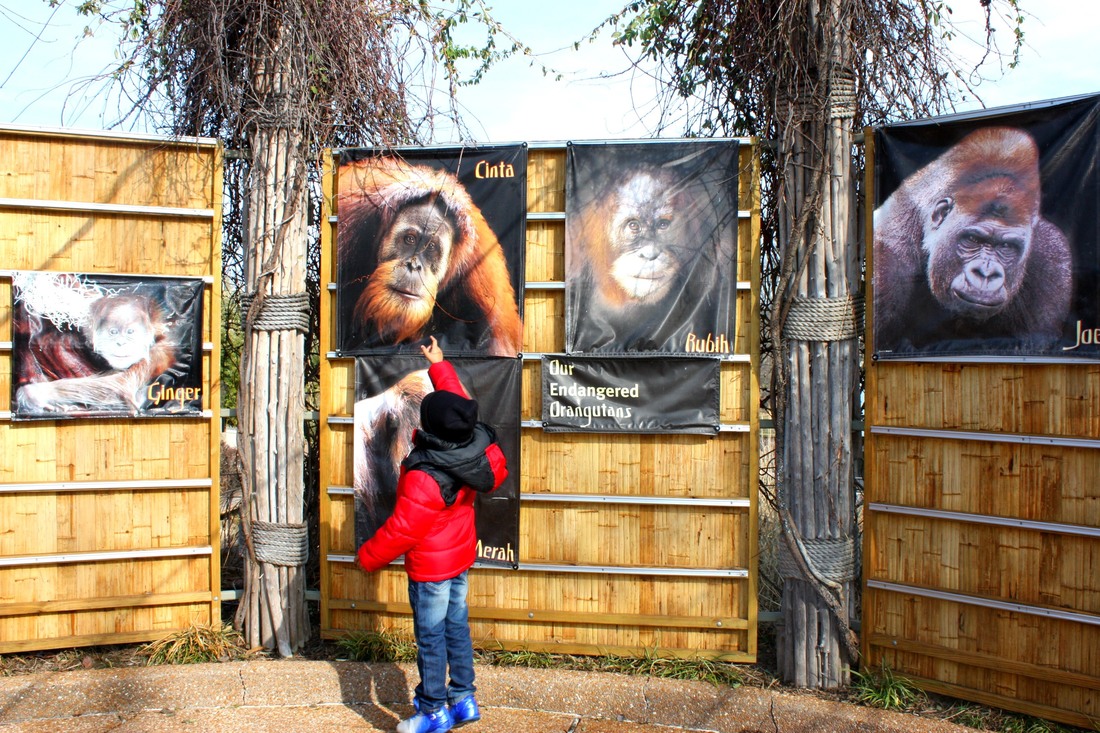 St. Louis Zoo Travel Tip
There is no cost for admission to the zoo, itself, however, some of the attractions within the zoo charge an admission price. To avoid this, arrive within the first hour of the zoo opening for the admission fee to be waived AND park across the street instead of in the parking lot which charges $10. Another bonus for parking across the street is being able to visit the Turtle Park! Check it out below!
Doing these two things, saved me at least $22!
The Budget
Now, let's talk about this budget. I honestly, had it planned out to where we could take the trip on $100. However, several things happened that took us into "overtime".
First, I underestimated gas by $8.55. So, from now on, I am adding an extra $20 for gas on all road trips.
Next, I did not plan to buy a selfie stick, turkey dogs, and donuts at Wal-Mart, but I did. The selfie stick was totally worth it, though and we used it!
Finally, I didn't plan for the random fast food stop on the way back home, Dollar Tree, nor the random drink stop. These, few unplanned expenses took us over the $100 budget.
Wal-Mart & Dollar Tree: 34.22
Gas 48.55
Cabin 42.16
Fast food 10.03
Random Drinks 4.56
Zoo Souvenirs 2.52
Ice 2.01
Total Cost: 144.05
Not bad for a two day, one night trip in the "Show Me State"! So, what do you think?P.S. If you want to check out more of our trip, check out my new You Tube channel down below!
Cheers to 47 states to go!