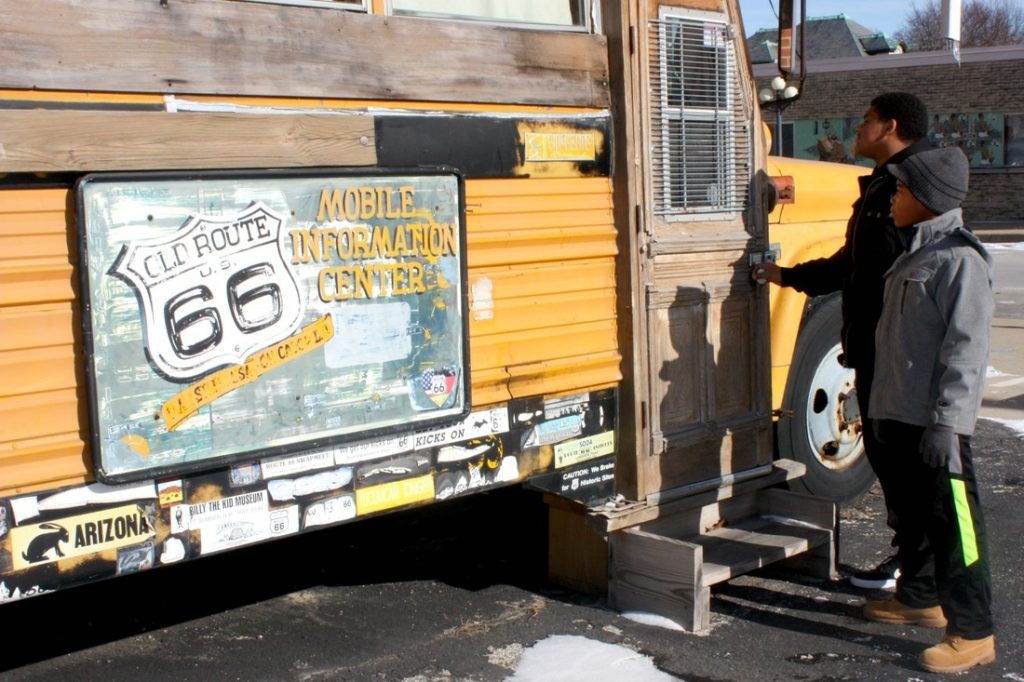 On Sunday, January 8th, we decided to take another day trip; this time visiting the Route 66 Association Hall of Fame & Museum in Pontiac, IL. Instead of taking both of my boys, I swapped out my youngest son for my youngest brother. LOL. My son was pooped from the day before and just wanted to sleep, while my youngest brother thought it would the perfect experience and joined us.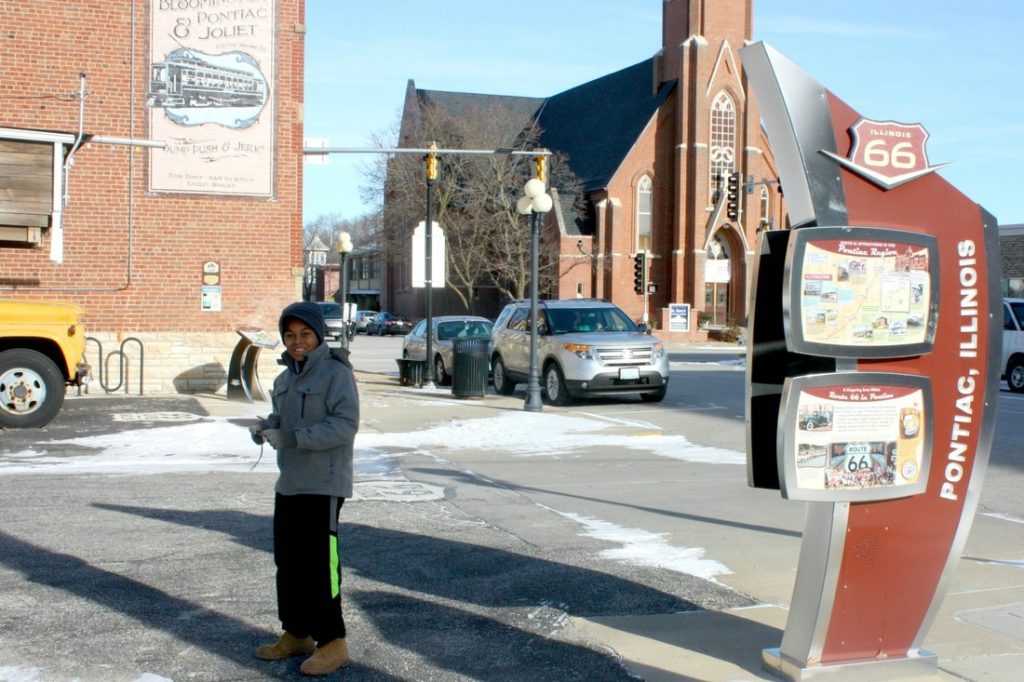 First, let me say it was COLD out; five degrees with our fingers feeling like icicles! But… I am not complaining because the roads were clear and the sun was shining making for a beautiful day of travel. In addition to that, we were not hit with anything besides cold weather from Winter Storm Helen. ​
Just as with Saturday, we planned to arrive about 10:30. I didn't know the area and where we should park, so I pulled in and parked behind the museum, not knowing that there was actually a front entrance on the other street. This was not a big deal. It's just that, if you enter through the front, you are "kinda looking for what to expect". If that makes any sense.
​
​However, if you park behind the museum, you are immediately excited upon arrival because you are greeted with many different 3D wall murals, the huge Route 66 mural, the Wishing Well Motel Sign, the wishing well, itself, and the Waldmire School Bus mobile home.​
We easily spent a half hour outside, freezing in the cold, and taking pictures of some of the most historic remainders of Route 66.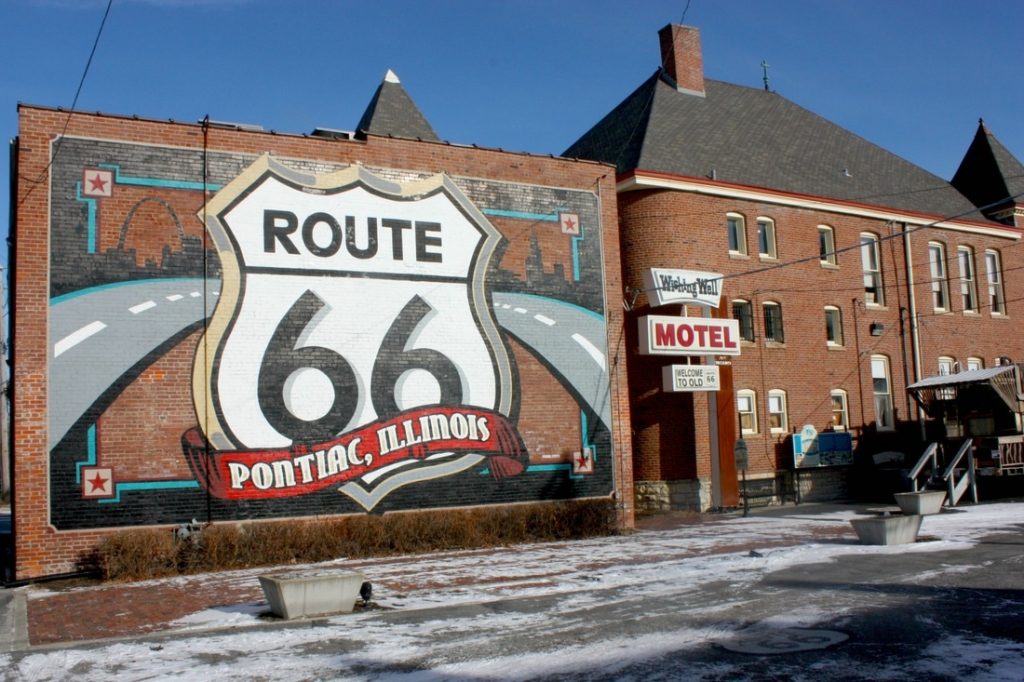 Once we finished and walked inside, I was captivated by the Bob Waldmire 1972 VW Microbus; I'm talking…Complete. Magnetic. Attraction! Seeing that microbus made me want my camper more than anything for our travels.
After getting a hold of myself, I looked around and thought to myself, "Okay, one floor? That's fine." But, soon learned that there were a total of three floors to explore. I'm not sure if this sounds exciting to you, but for someone like me who loves to travel and learn a bit about historical travels; I was in heaven!
We spent the next hour or so exploring the museum, from the Steak 'n Shake Diner and Microbus exhibit on the 1st floor to the 1940's Toy Collection on the 2nd floor, all the way to the photo exhibits on the 3rd floor! (P.S. There is even a War Museum on the 3rd floor!)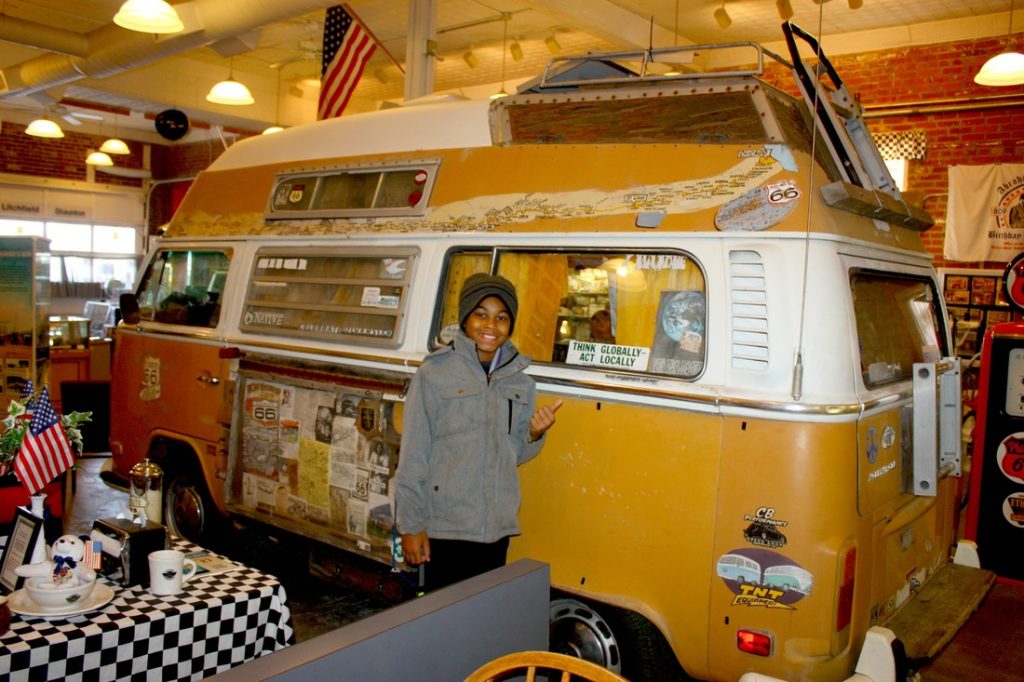 ​Almost anything you can think of concerning living in the era of Route 66 is there! I'm talking exhibits of the way the houses looked inside in the 1940's, toys, soap, clothes, newspapers, radio equipment, auditorium seats, and hand-written, music clef notes. You name it. It's probably there.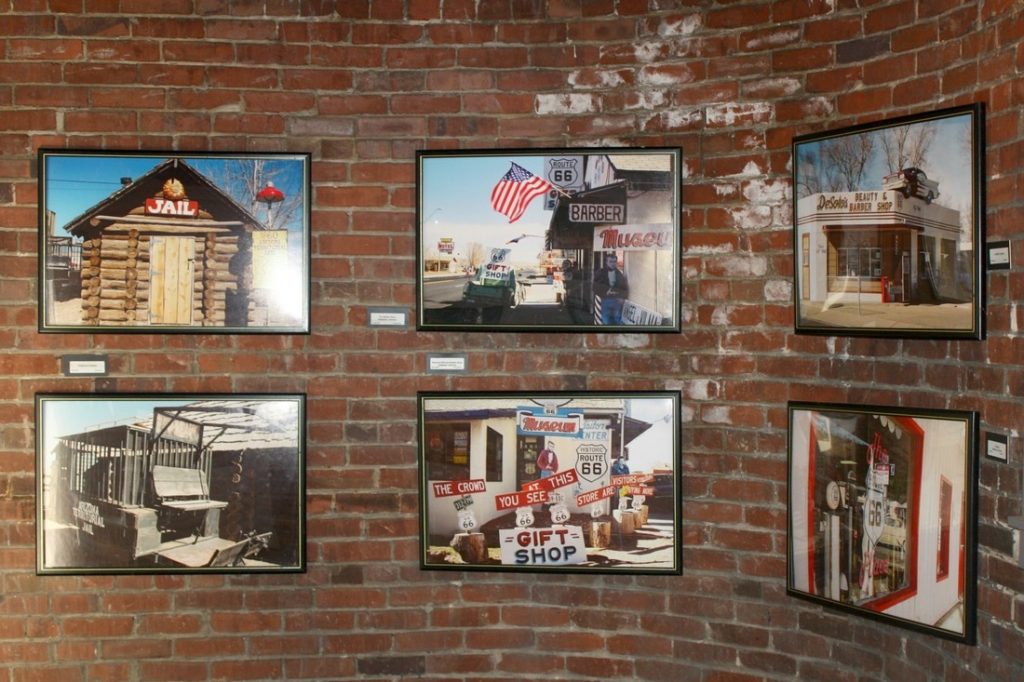 They even had paper dolls displayed! Talked about an excited Brennon! I wasn't around in the 1940's, but I was around in the 1980's and guess what I was playing with? Yep! Paper dolls. I still have my paper dolls and have kept them all this time. One day… just one day… I may have a daughter that I can gift them to.Finally, after we finished exploring all three floors and were ready to leave; we went to grab some travel brochures from the information stand and learned that we could still travel much of Route 66!  Wow! I had no idea!
What do you think? Will you be doing any traveling on Route 66?
Updated 5/22/17: We actually continued on our journey and had an overnight stay at the Historic Route 66 KOA in Eureka, MO as well as visited Route 66 in Needles, CA.