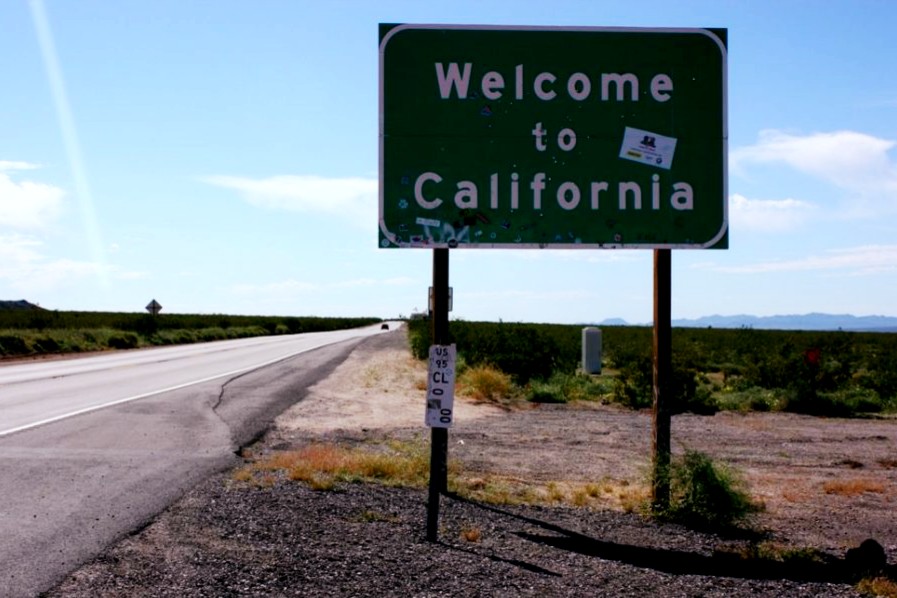 Happy Tuesday!
With us in the midst of summer, I wanted to take some time out to recap and share one of our most favorite trips of all…our Southwestern Tour and provide you with 5 places to visit and tips on where to stay.
In April of this year, the boys and I set out across the United States by driving to Midway International Airport in Chicago, Illinois and flying to Las Vegas, Nevada! Normally, we fly out of Indianapolis, Indiana, but tickets were less than $90 each way by flying out of Chicago. This is kind of a big deal when you are purchasing three round trip tickets, ya know?!
From there, I rented a car and we journeyed to California, Arizona, and Utah. It was a jammed packed week, but we had so much fun and learned so much!
So, I want to share with you five places that we visited and the reasons you should visit, too!
5 Places to Visit in the Southwest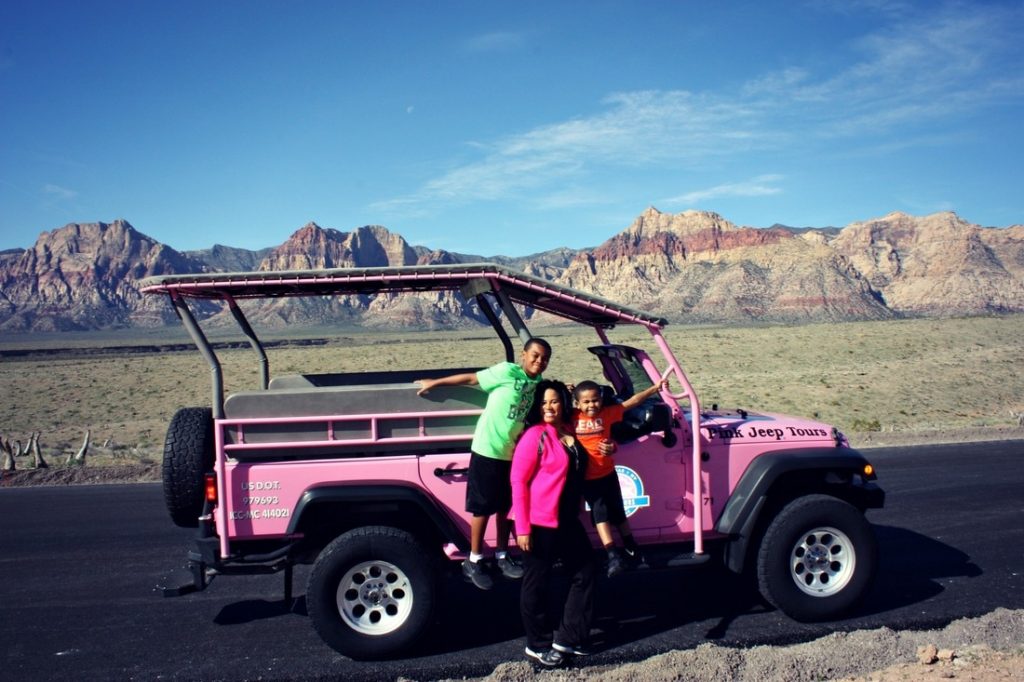 Red Rock Canyon with Rocky Gap – Pink Jeep Adventure Tour, Las Vegas, NV
Pink Jeep Tours provides one-of-a-kind, unique adventure tours through Sedona, Arizona, Las Vegas, Nevada, and Grand Canyon, Arizona in pink jeeps!
Adventure tours range in cost, but can be found on the Pink Jeep Tours website. At our scheduled time, we were picked up from our hotel at Circus Circus Hotel and Casino in the Pink Jeep Tours Shuttle bus and took a short drive through Las Vegas to Red Rock Canyon where we met our tour guide, Sandy and transferred to an open-air, pink Jeep Wrangler.
From there we checked out the Visitor Center at Red Rock Canyon National Conservation Area and toured the Rocky Gap portion of the three-hour tour! ​While much of the tour took place in the pink Jeep Wrangler, we did do some walking which made for so many amazing photo opportunities!
If you have never experienced the mojave desert, this is all the reason to take this tour!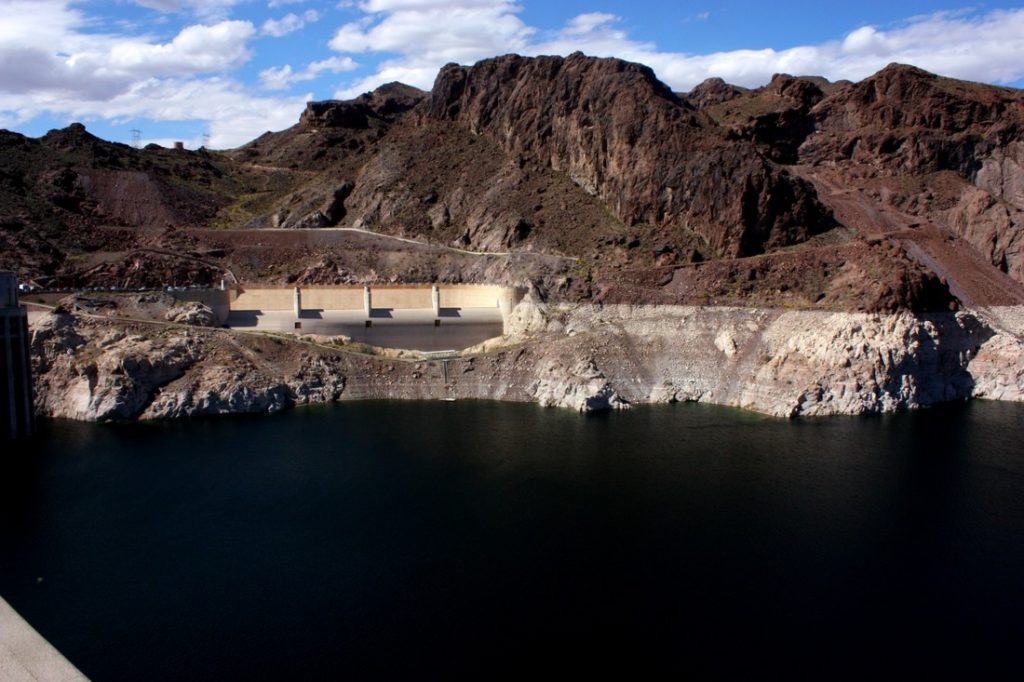 Hoover Dam, Stateline of Nevada and Arizona
During our drive from Needles, California to Las Vegas we decided to make a pit stop at the Hoover Dam. While there are a variety of tours you can take, we decided to just ride through and check it out. Once we were through security, we drove up and parked in the free parking area and walked around a bit mainly taking in the beautiful scenery and people watching.
Although we staying only about an hour, I would go back in a heartbeat and take a tour to check out the Visitor Center and the Powerplant Tour.
The Powerplant Tour is approximately 30 minutes with admission for adults being $15. The Powerplant Tour also includes admission into the Visitor Center.
If you have never read about President Hoover and what was known as the Boulder Dam, you would increase your knowledge with just a 30 minute tour of the Hoover Dam.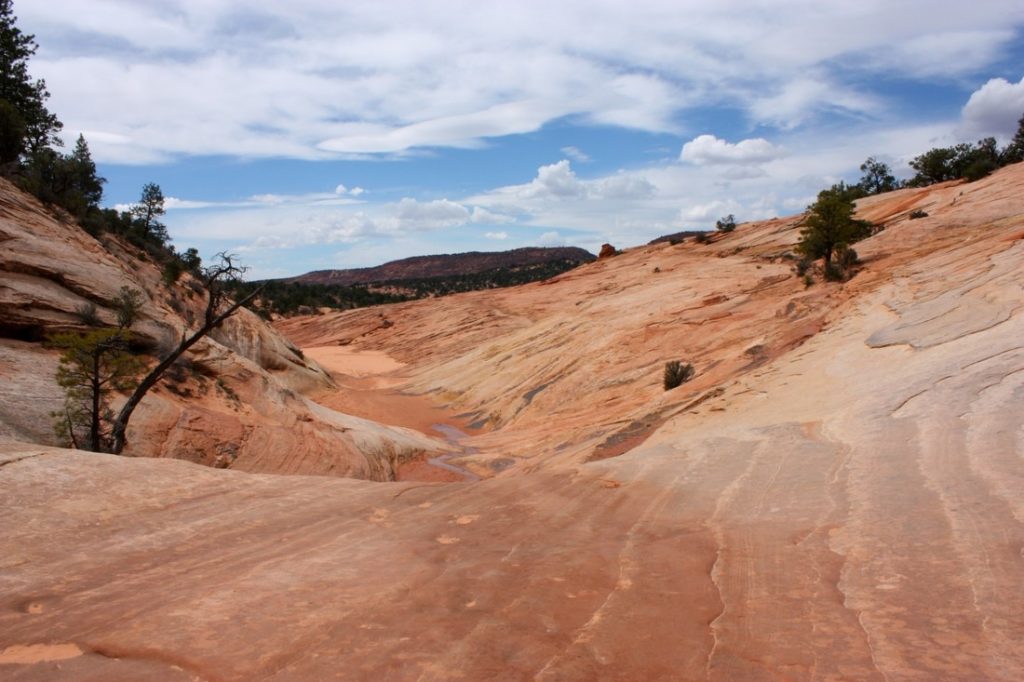 Dreamland Safari Tour, Kanab, Utah
On Monday morning during our stay in the west, we drove up to Kanab, Utah from Las Vegas, Nevada to take a Dreamland Safari Adventure Tour. Our tour consisted of the popular Mystical Slot Canyon Tour combined with the Dinosaur Tracksite Tour at Moccasin Mountains. And, with me having two, young boys, who are active and love dinosaurs, this was the perfect, half day tour; truly a family educational adventure!
This particular tour of the Mystical Slot Canyon combined with the Dinosaur Tracksite Tour at Moccasin Mountain is 4.5 hours long. While no lunch is provided, snacks and water are. The cost for Adults are $135 and Children 15 and under are $67.50.
If you have never seen REAL dinosaur tracks and are a dinosaur lover, the Dinosaur Tracksite at Moccasin Mountain is your reason!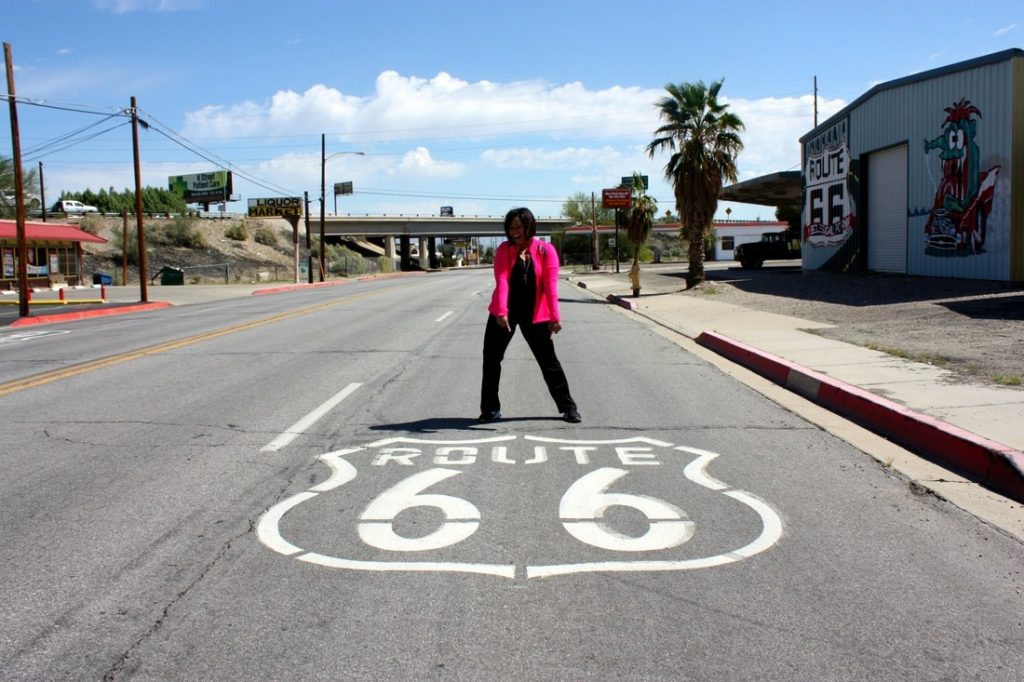 Route 66, Needles, California
If the nostalgic Route 66 is your thing, I highly suggest taking a drive while in the area. While I was only able to explore Needles, I would have loved to journey down to Kingman and other connecting cities.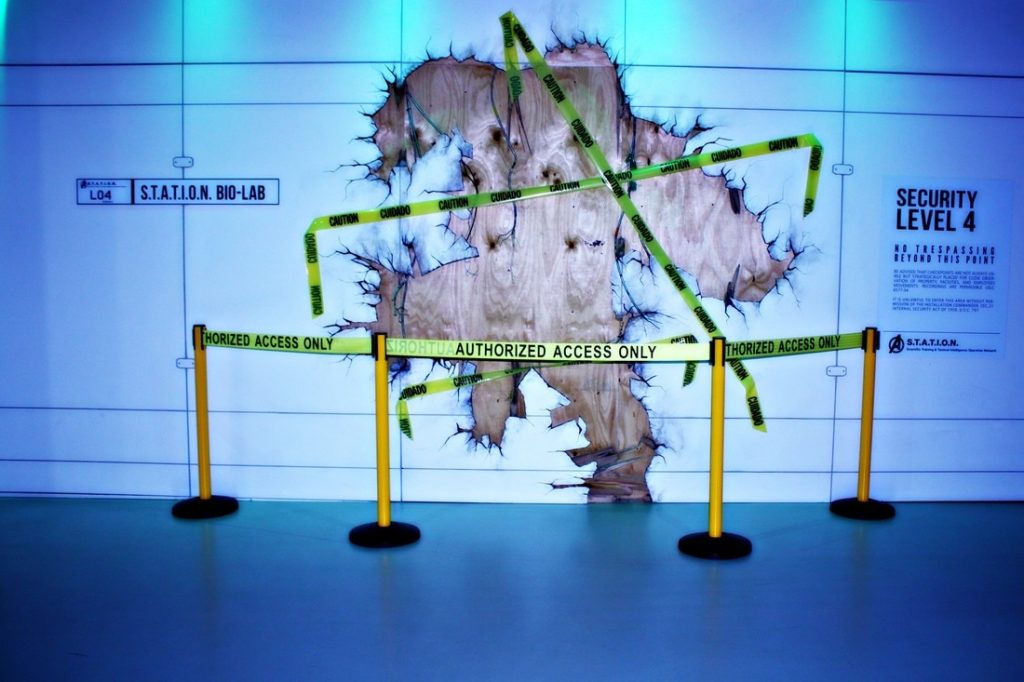 Marvel Avengers S.T.A.T.I.O.N., Las Vegas, Nevada
The Marvel Avengers S.T.A.T.I.O.N. is definitely an educational experience that gives visitors a hands-on STEM experience with the excitement of Marvel Avengers characters and is located on the Las Vegas Boulevard Strip at Treasure Island Hotel & Casino in Las Vegas. This is the only Marvel Avengers S.T.A.T.I.O.N. in the United States of America with another exhibition located in Singapore.
The exhibits are interactive and challenge you to use prior knowledge, along with what you have learned through your access to "exclusive intelligence files, classified studies, and experiments that explore the history and scientific origins of The Avengers while training to become an official agent of the S.T.A.T.I.O.N."
Click here to save on admission by using my US Family Guide Review Code.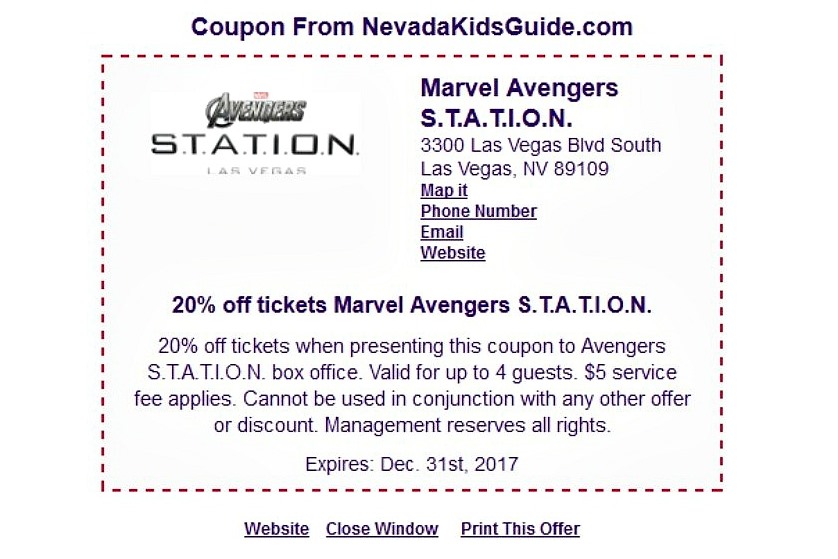 Where to Stay to Offset Resort Fees
I know there are so many places to stay while in Las Vegas, but if you want to get a nice place and offset those resort fees, I would suggest creating a FREE account on Groupon.
I mean seriously, we stayed at the fancy D Casino Hotel Las Vegas located at 301 Fremont St, Las Vegas, Nevada for $37.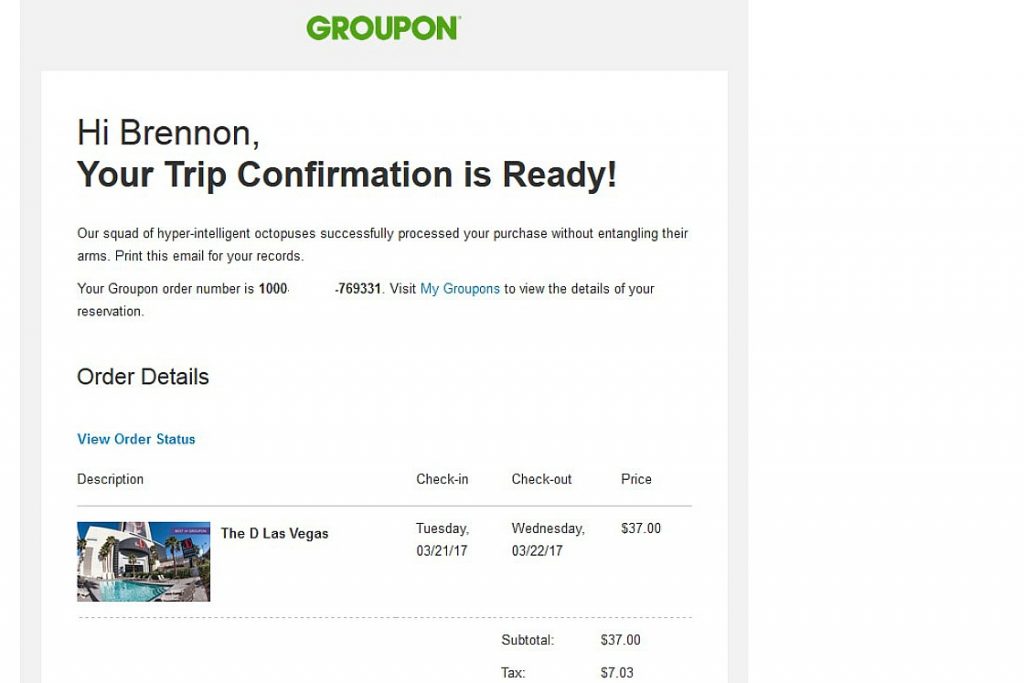 Go ahead and and use my link here to sign up for a free Groupon account now. I promise, you'll thank me.
In addition to the D Casino Hotel, we also stayed at Circus Circus Hotel & Casino Resort located at 2880 Las Vegas Blvd S, Las Vegas, Nevada for less than $150 for two nights. The fun part about Circus Circus is that you can see free circus shows!
Well, if you decide to head out west, let me know if you journeyed to any of the places we did!
Disclosure: This post contains affiliate links.