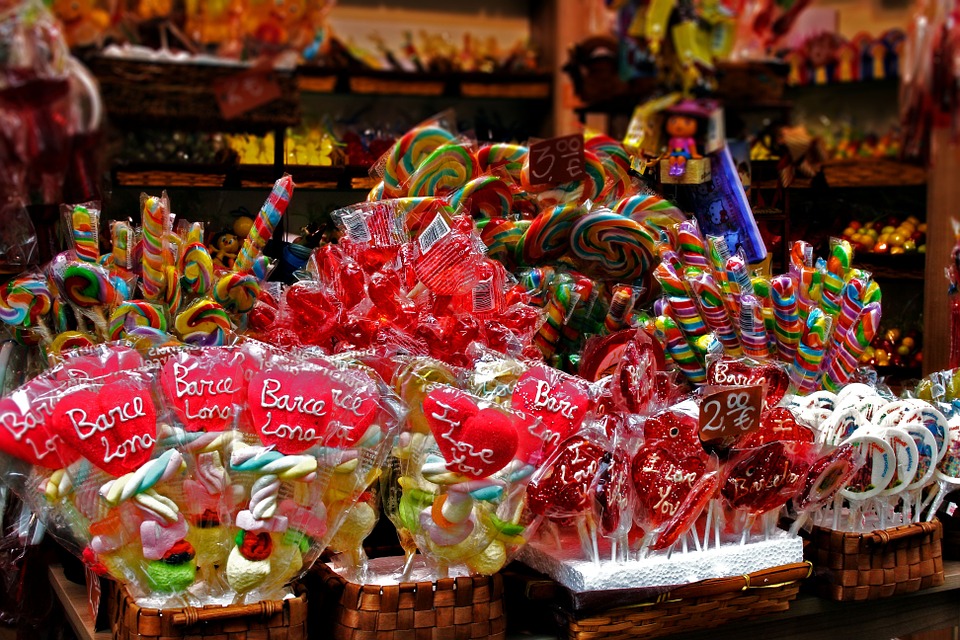 Happy National Lollipop Day!
Let's celebrate this candy-licious day with our visit to Rocket Fizz Candy and Soda Shop in Indianapolis a few weeks ago and why you should visit, too!
4 Reasons Why You Should Visit Rocket Fizz Soda Pop and Candy Shop
Rocket Fizz Soda Pop and Candy Shop is making headlines at jet speed! Every time I type in "Candy Shop" in a search engine, Rocket Fizz shows in the results.
So, with our love of candy, I couldn't help but to make our way downtown Indianapolis a few weekends ago to get a peek at this nostalgic candy franchise popping up all over the place.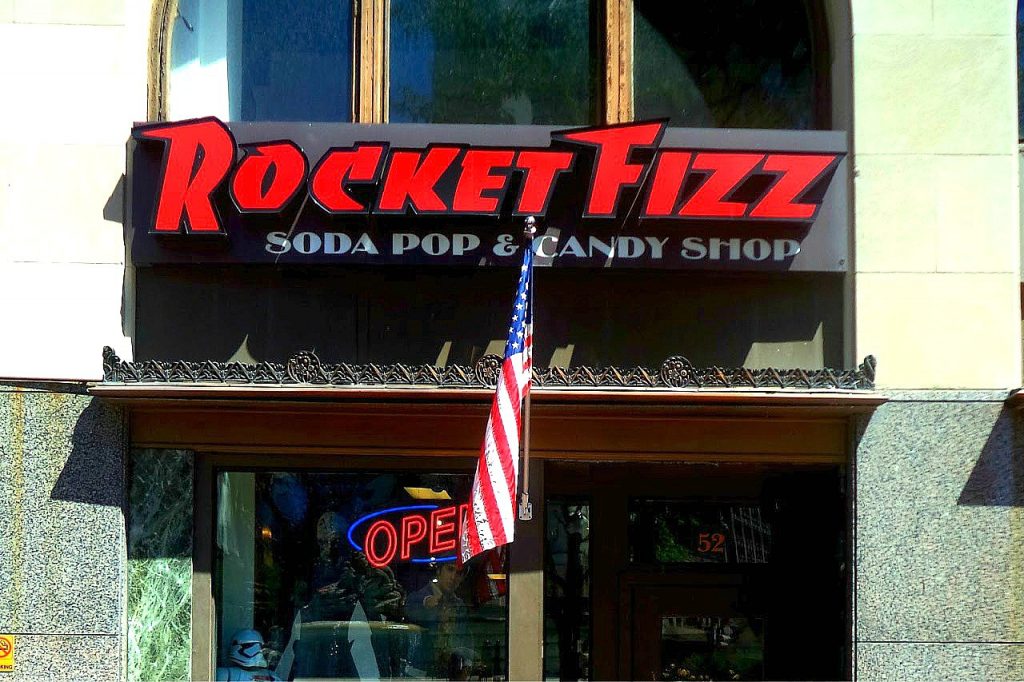 Location
Rocket Fizz Soda Pop and Candy Shop is located at 55 Monument Circle, downtown Indianapolis, Indiana. While other locations are throughout the United States, this one happens to be closer to home.
Reason #1 – There is no admission to get in.
However, I would suggest bringing spending money with you to purchase a few goodies.
Once we arrived, there was a massive group heading in before us. From the outside, the store didn't look too big, so we hung around outdoors for a bit and entered once the congestion seemed to die down at the entrance.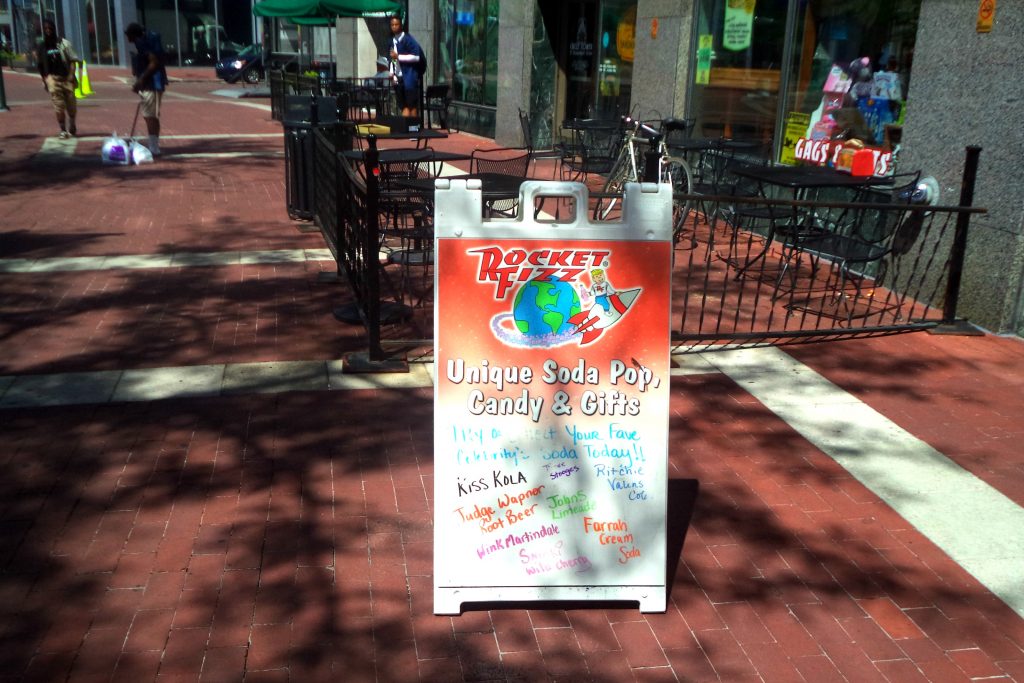 Spider-Man
Upon entering, we waited our turn to have a photo taken with Spider-Man who was posed and decked out in none other than Rocket Fizz gear.
Once my son was done posing with Spider-Man, we took our time and journeyed around the store. There were several items that captured my attention from the vintage and super-hero signage and one-size fits most emergency underpants, all the way to the variety of candy that took me back to my childhood days such as Mary Janes, Pez, black licorice, and lollipops.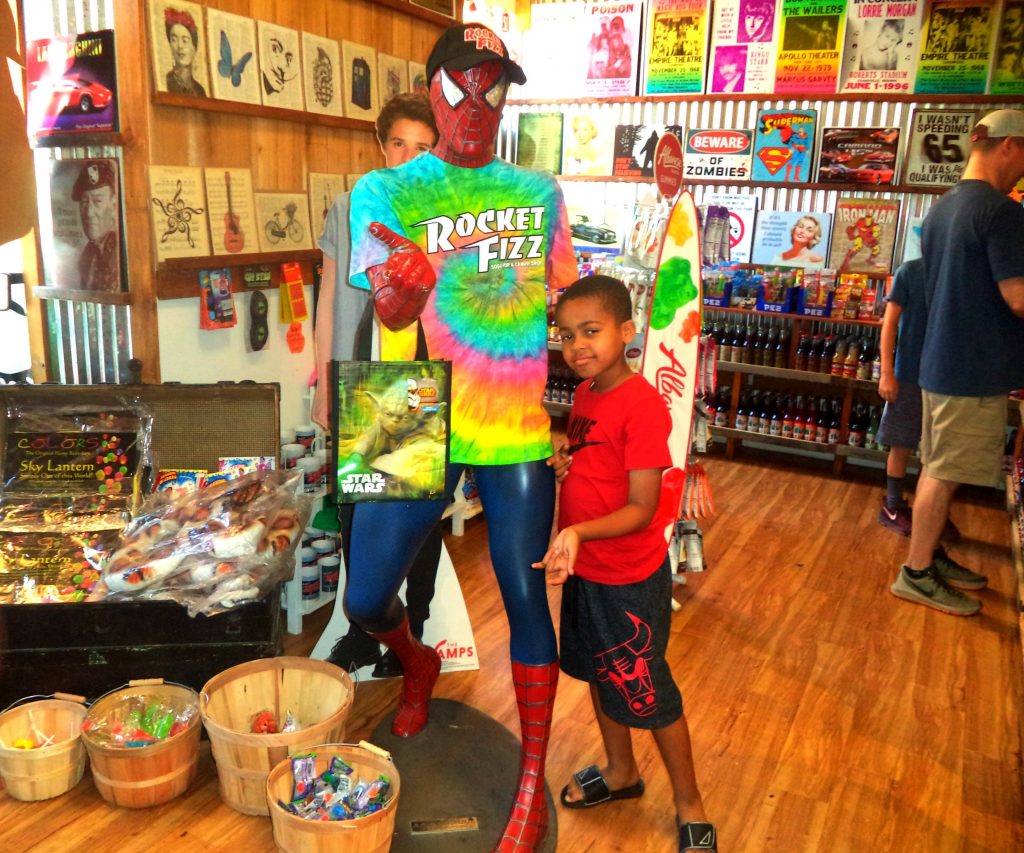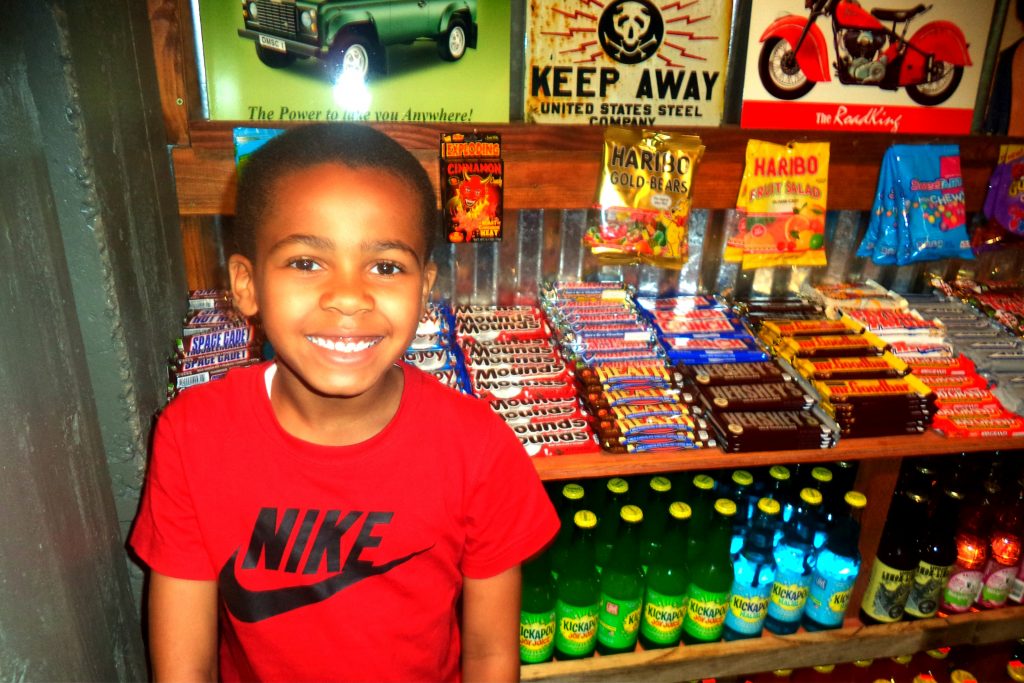 Reason #2 – Rocket Fizz offers a crazy and interesting variety of sodas available!
Soda Selection
Rocket Fizz had a more common line of soda flavors such as Cotton Candy.
However, there were odd flavors such as Pickle Soda and Bacon Soda by Lester's Fixins and sweetly baked flavors by Melba's Fixins in flavors such as Cherries and Cream and Carrot Cake.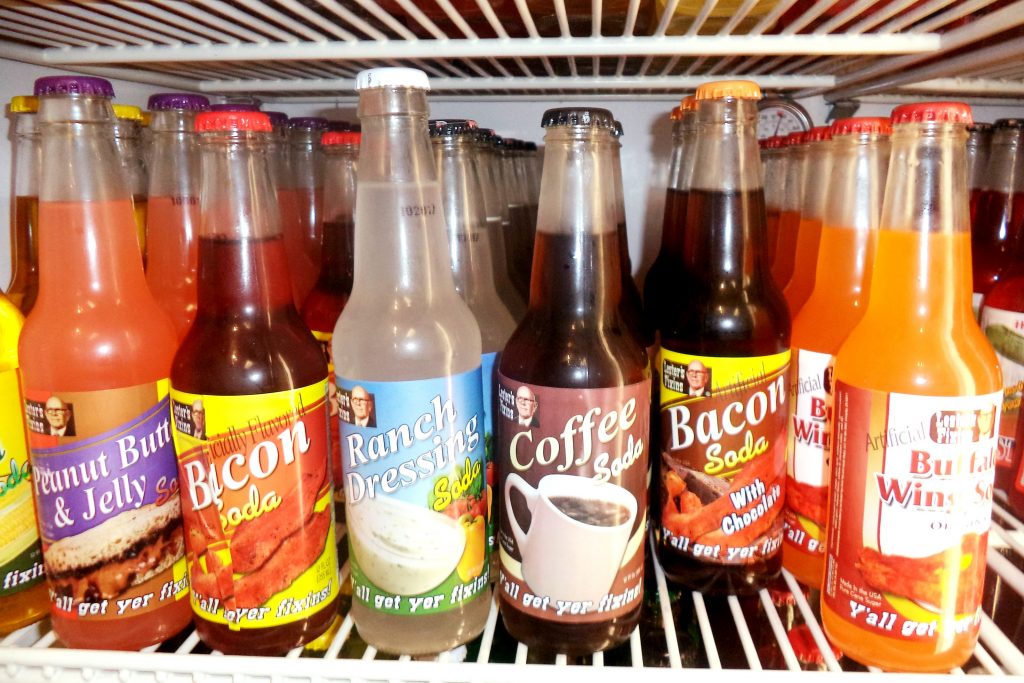 Other soda flavors ranged from Snookies Wild Cherry all the way to Havana Banana and Seal Ya Later.
I couldn't believe the level of variety available! Each soda was less than $3.
As we continued on throughout the store, it was difficult for my little one to select anything.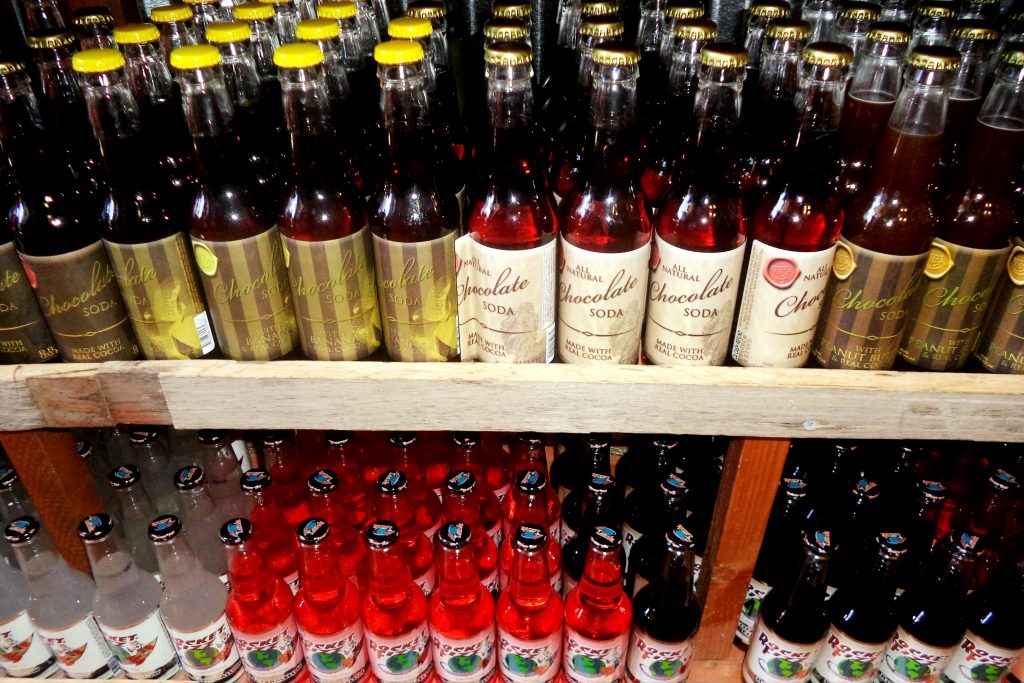 Reason #3 – There was so much candy to choose from.
Candy Selection
The wall towards the back has an enormous amount of loose candy to choose from and purchase by the bag. A small bag of candy is $7.99, while a large bag of candy is $9.99.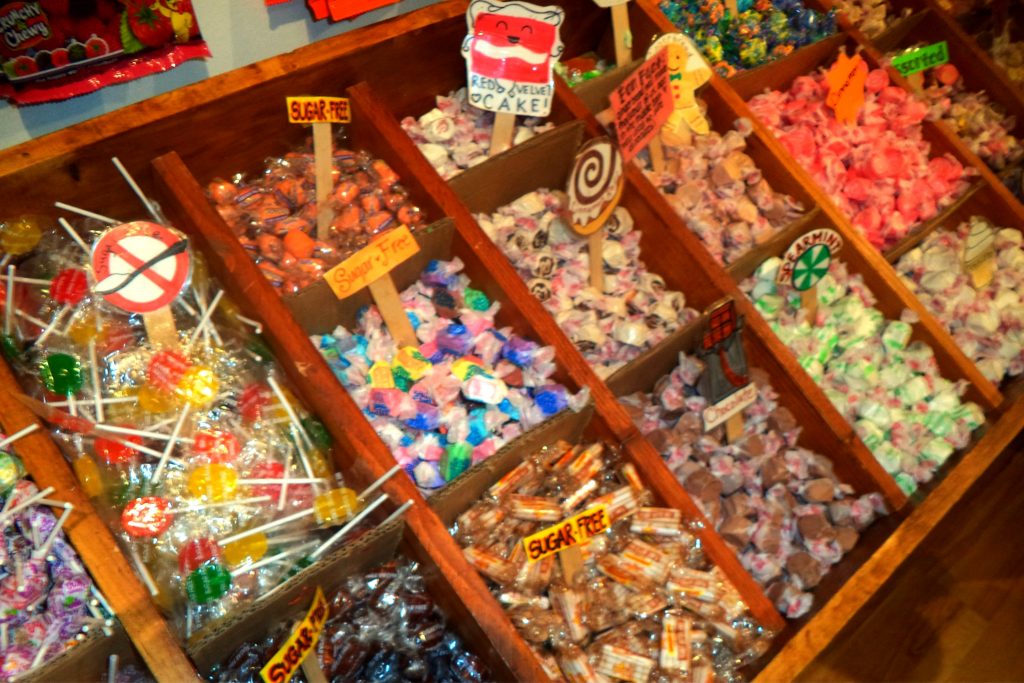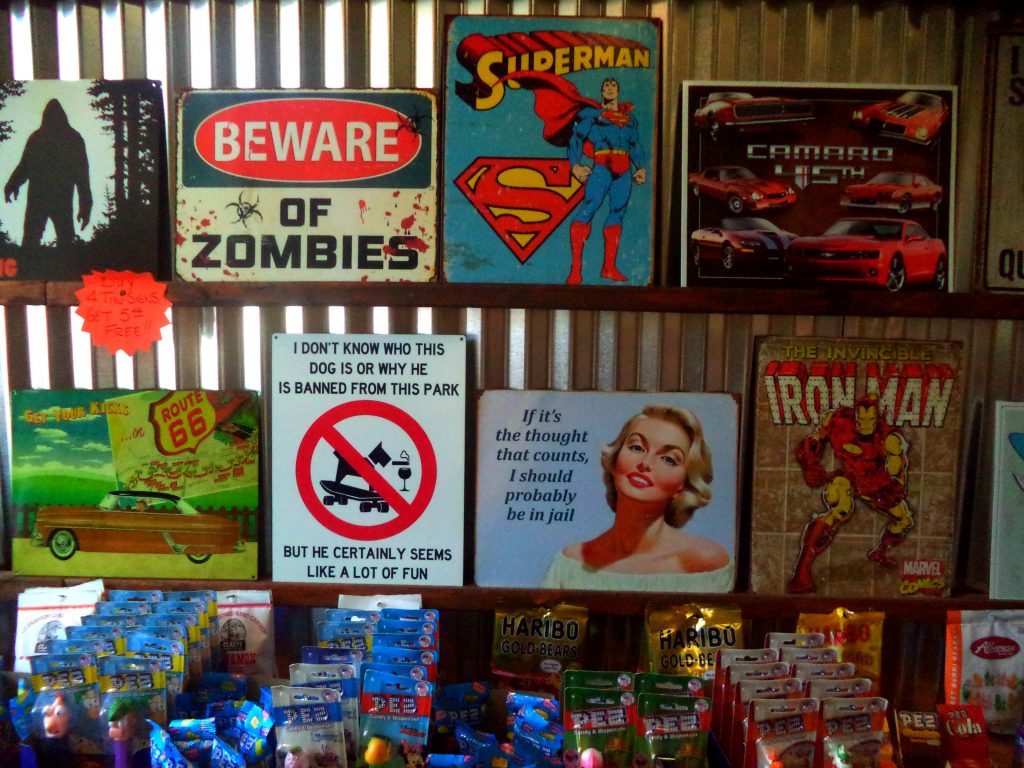 After journeying through the shop, my son ended up with a Minions Pez dispenser and a Cherries and Cream soda which only costs me about $6. Not bad.
Reason #4 – Rocket Fizz has an affordable selection of treats for all ages.
I don't know the next time I'll be back in the downtown Indianapolis area, but it was definitely worth a trip, especially if you are a candy lover!
Have you been to Rocket Fizz, yet? If not, get out today and go and get some lollipops!