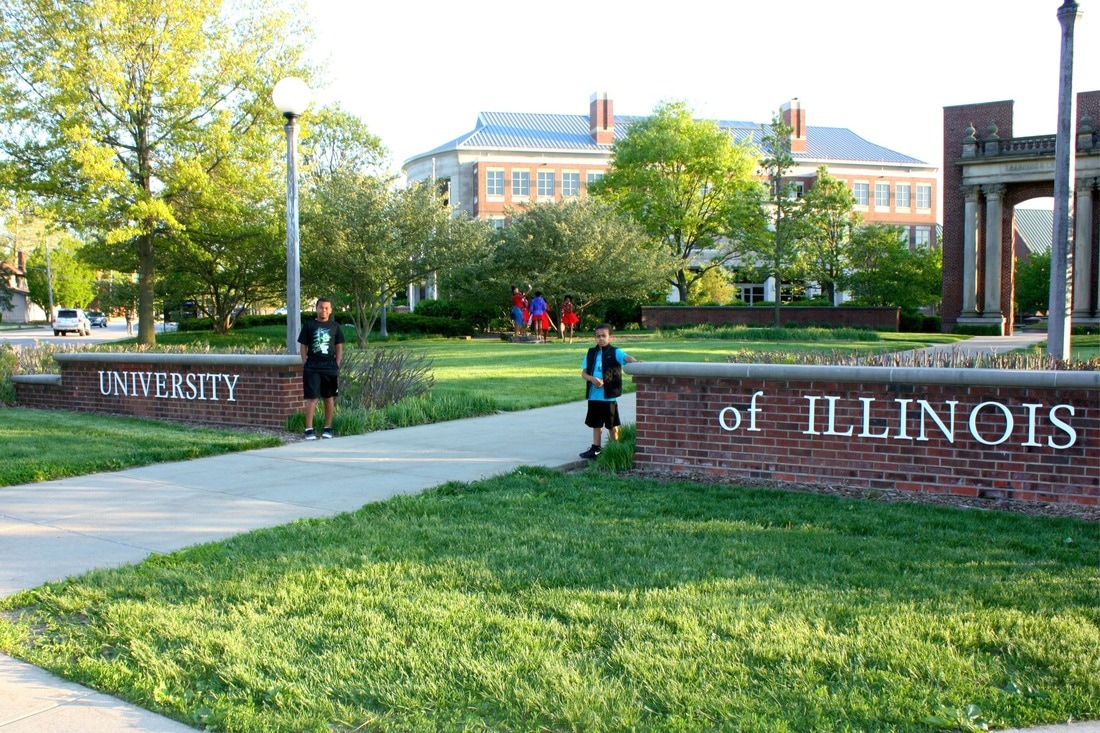 This morning, my plan was to deliver our Nancy Drew Family Night adventure post from Thursday and share with you the S.T.E.A.M. experience that we had; only it has continued to rain dramatically in this region. Not only have we had a crazy rainfall that has left our Midwest crops under water, we have also had terrible thunderstorms and floods. This is not the kind of weather you want to be out in – for safety purposes.
Visiting the University of Illinois
In the meantime, I want to share with you our campus visit to the University of Illinois and how we spent our Friday at Family Fun Night at the Marketplace Mall.
But, before we chat about the balloons and carousel rides, let's chat about our campus visit at the University of Illinois in Champaign-Urbana, Illinois.

My goal for getting them on campus at such a young age was to walk around the campus and talk to them about S.T.E.A.M. pathways. While they are getting an introduction to the information in school, I wanted to bring "real life" to them and show them the road that will take them to a college education and successful career in rising industries.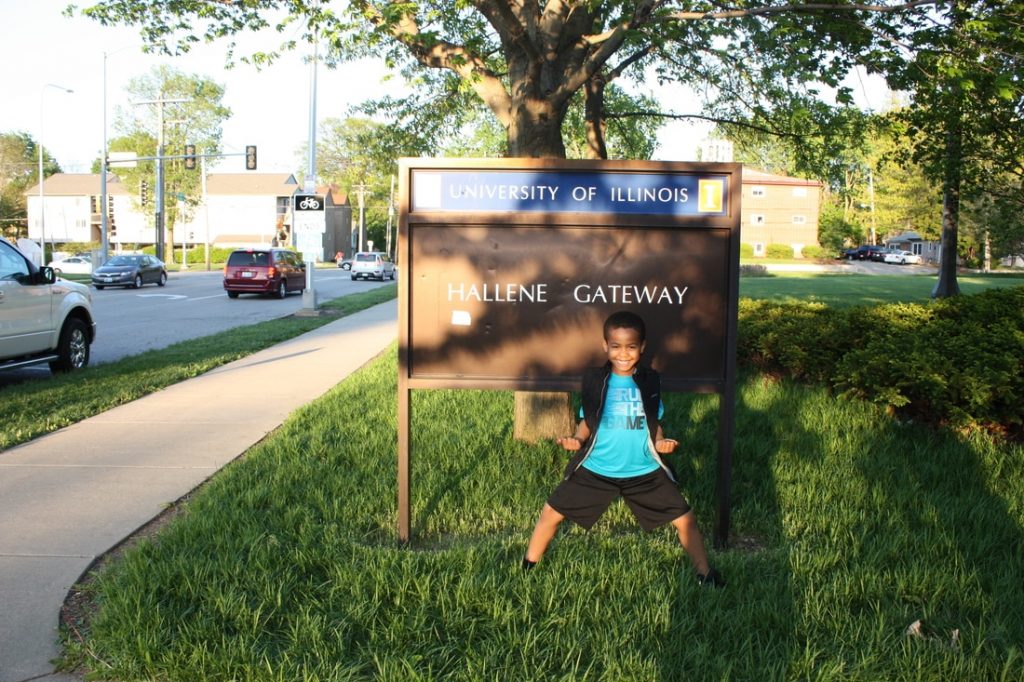 While we did not do a formal, scheduled campus visit, I did introduce them to various buildings and what goes on in many of the buildings. We covered some brief information on services offered on campus like academic advising and financial aid and also talked about various buildings that housed programs such as engineering and liberal arts. Lastly, we talked a bit about campus life and what they could expect from their free time.
Ultimately, I wanted them to be able to chat or ask a few questions to a few college students on campus… and, we did – only there weren't any guys around, so we chatted with these lovely students below.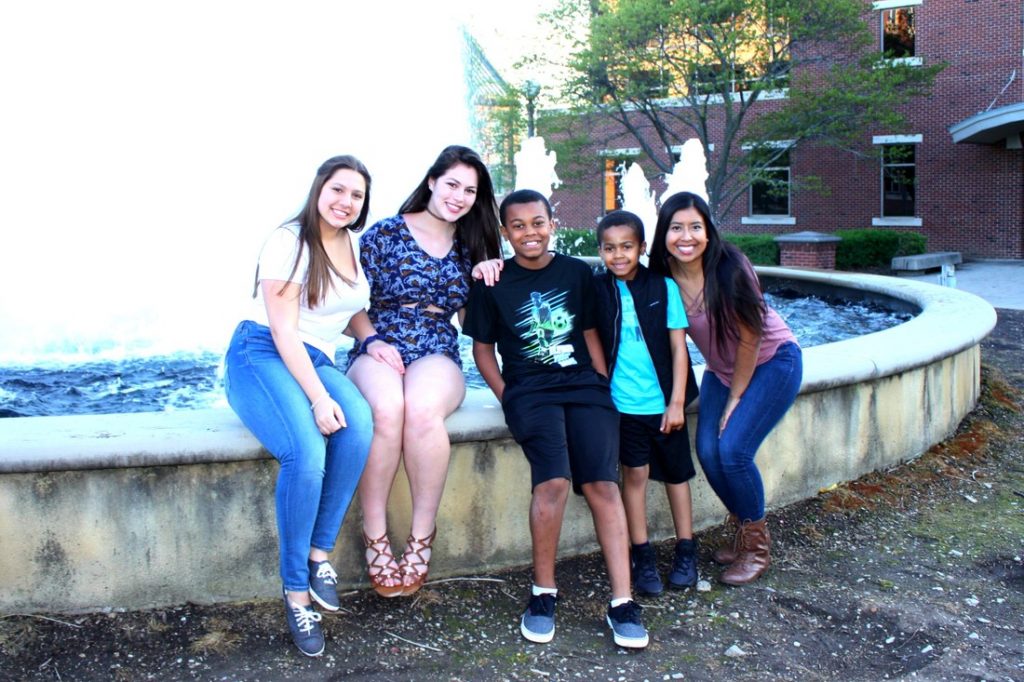 Pledging Sororities and Fraternities
After leaving from them, we concluded our  visit by talking about the benefits of pledging in sororities and fraternities. My mom is a Delta (Delta Sigma Theta Sorority, Inc.) and I attempted to pledge Sigma Lambda Gamma- but didn't. So, when I saw the lovely Deltas on campus, I explained to the ladies that I was introducing college to my boys and we were able to grab this beautiful photo.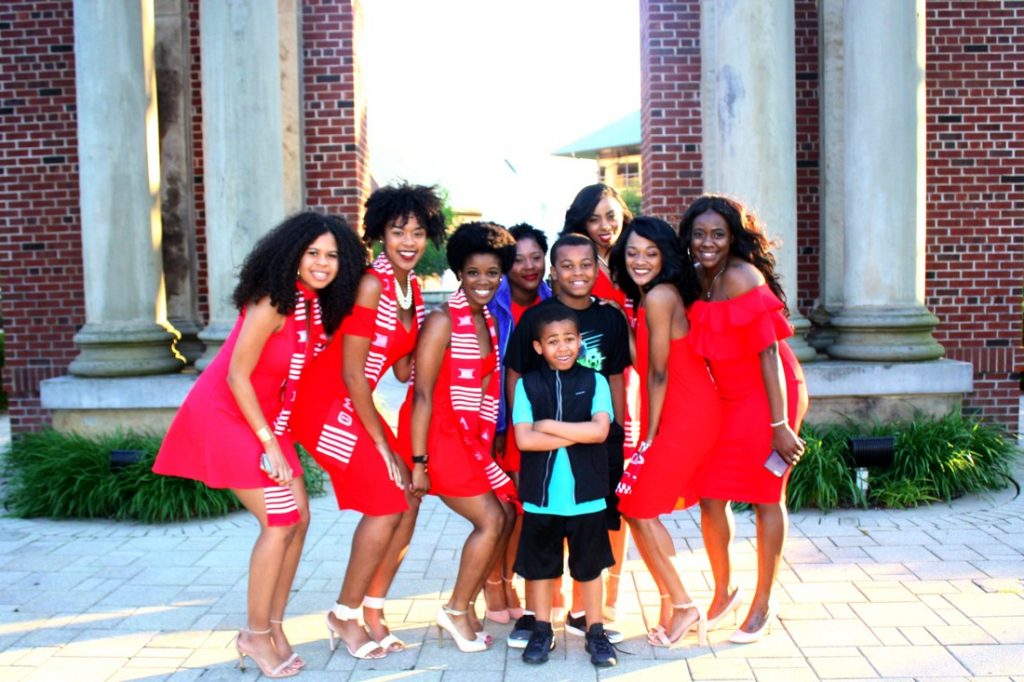 As we left campus and headed to Family Fun Night, I explained the differences in class structure at the elementary level, junior high, high school, and college level. With my son getting ready to transition into junior high, it was fitting to discuss.​
Believe me, it's not too early to start the "college and/or future conversation" with your children. Honestly, I wish I was introduced a bit earlier because I could have made better plans to become that Nutritionist (Dietician) that I really wanted to be.
Professionally, as an Academic Advisor, we take students on various campus visits a few times a semester, and it just doesn't sit well with me to take other people's children and not expose my own to the experience.
And, I'll tell you something…
If your child is not a part of a college prep program (or, high school) that offers college visits, how else will they get the opportunity? Honestly, they probably won't unless you take them.
So, as an Academic Advisor, let me help you.
If the idea of this is new to you – which it may be, don't fret. Below, I have shared with you five quick steps on how to have a successful college visit and not just drop by campus like I did with my crazy boys.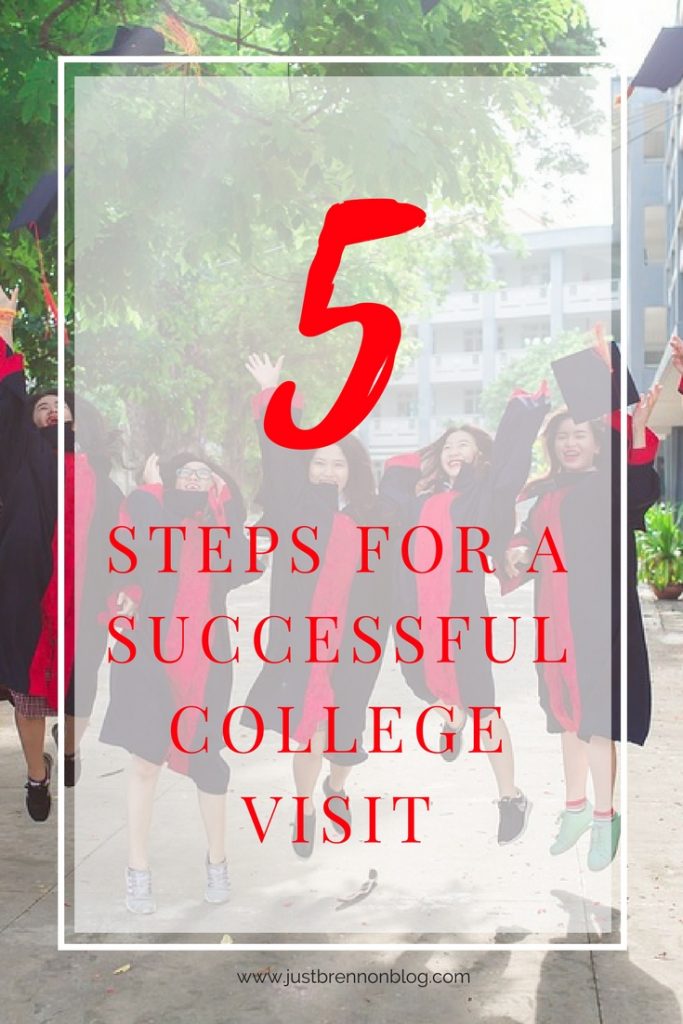 #1
Choose a college to visit.
#2
Call and ask the college when is their next "Prospective Student Campus Visit" or check their website.
#3
Schedule your visit.
#4
Arrive prepared with questions to ask during the visit. For example…Does this college offer Chemical Engineering? What courses should my child take in high school to better prepare them? What is the cost of books, fees, tuition, room, and board? What financial aid is available for my child? Is there tutoring on campus if my child needs extra help? What is a typical day like on campus for a full-time student? What scholarships are available? When should we apply?
#5
Have a family debriefing. Ask questions such as: Do you see yourself at that college? Can we afford it? What will be your major? What is your career goal? Will that career be in demand in 10 years? Will you make enough to support yourself and your family? What if we need to get loans? Are there scholarships available? ​
By the way, if your child chooses a S.T.E.A.M. career, a variety of careers are projected to be available.
Well, I hope this helped to shed some light on what it is like to have a college campus visit with your child. If there is anything else I can help you with, feel free to shoot me an email and let me know!