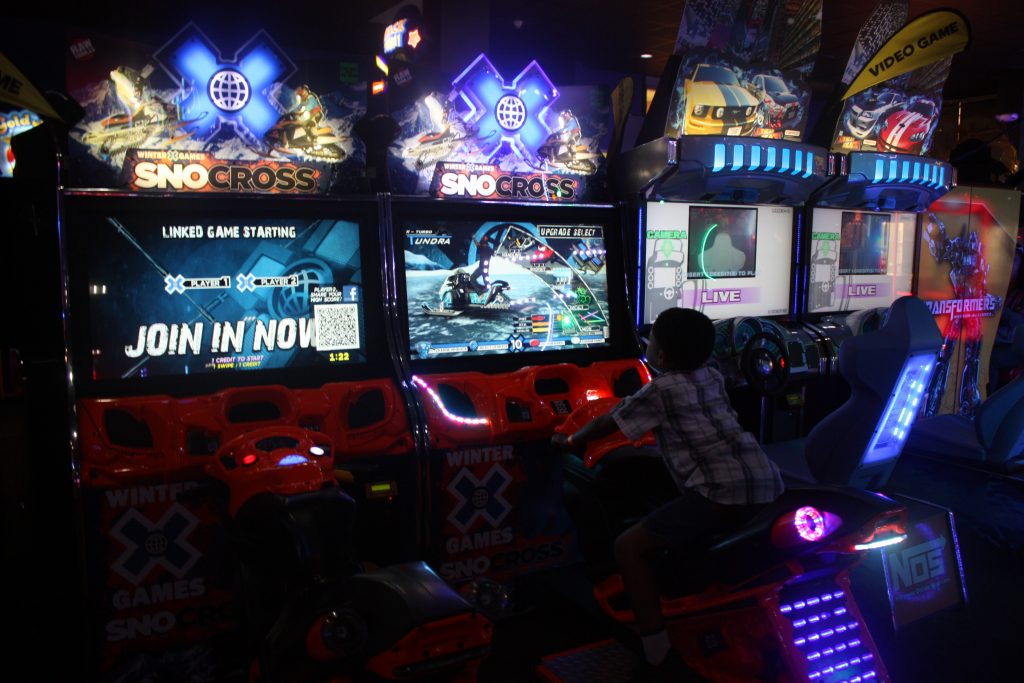 Hey! Hey!
First, let me say, I am so darn happy football season is over! This has been such a long season with practices that started in August, but led up to the Junior Varsity team winning the Super Bowl Championship for their division! Whoohoo!
So, to celebrate my oldest son's championship and my youngest son playing for the first time, we headed to America's Incredible Pizza in St. Louis, Missouri to have some celebration fun!
If you are a bit unfamiliar with America's Incredible Pizza, let me give you a few facts. This place is huge! The front of the building includes a buffet with a variety of foods such as pizza, hot dogs, tacos, a salad bar, etc. There are several dining rooms available each having its own theme. And, finally, the back consists of a large indoor arcade/fairground.
Yes, indoor fairground with a roller coaster and racetrack! But, I'll get back to all of that. Right now, just know, it's a child's dream come true which makes it an incredible place to celebrate a child's special occasion. All of which brings me to the three reasons why I brought the boys here to celebrate!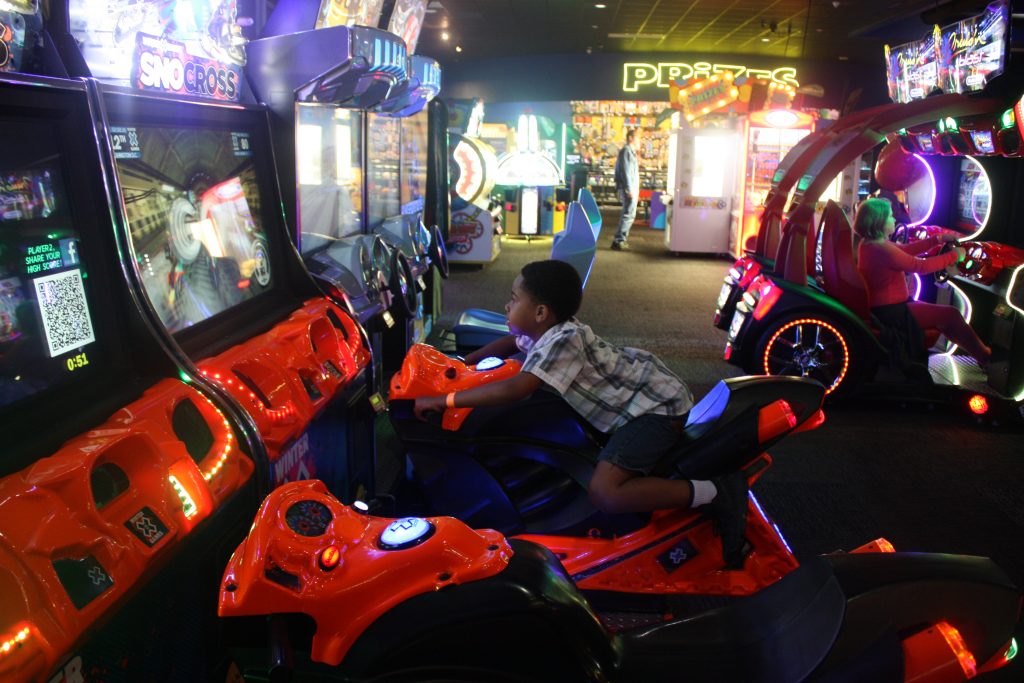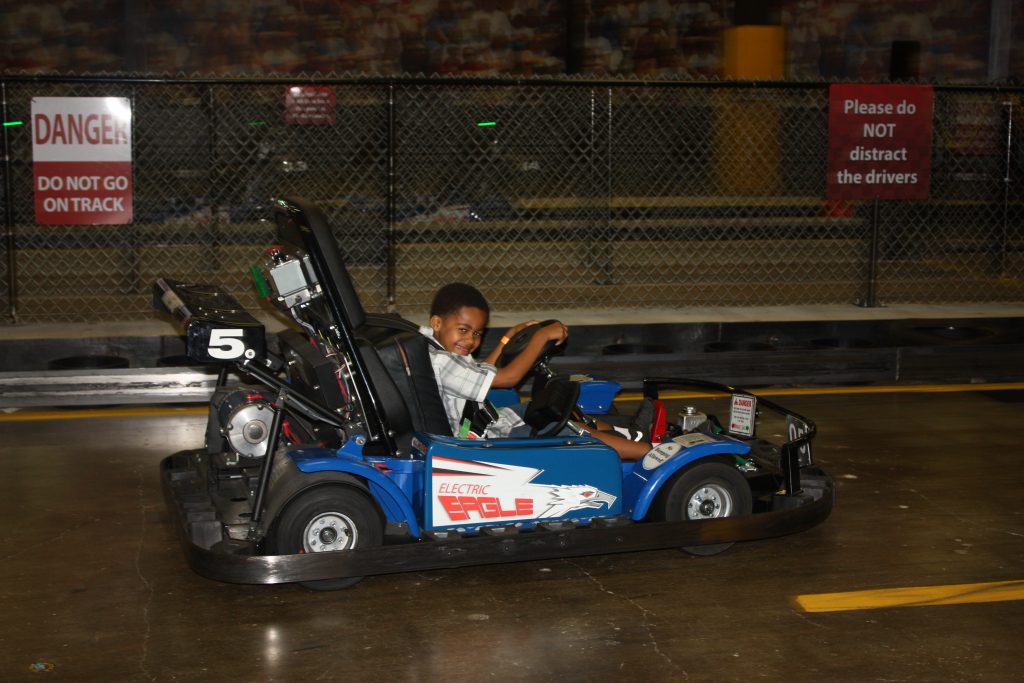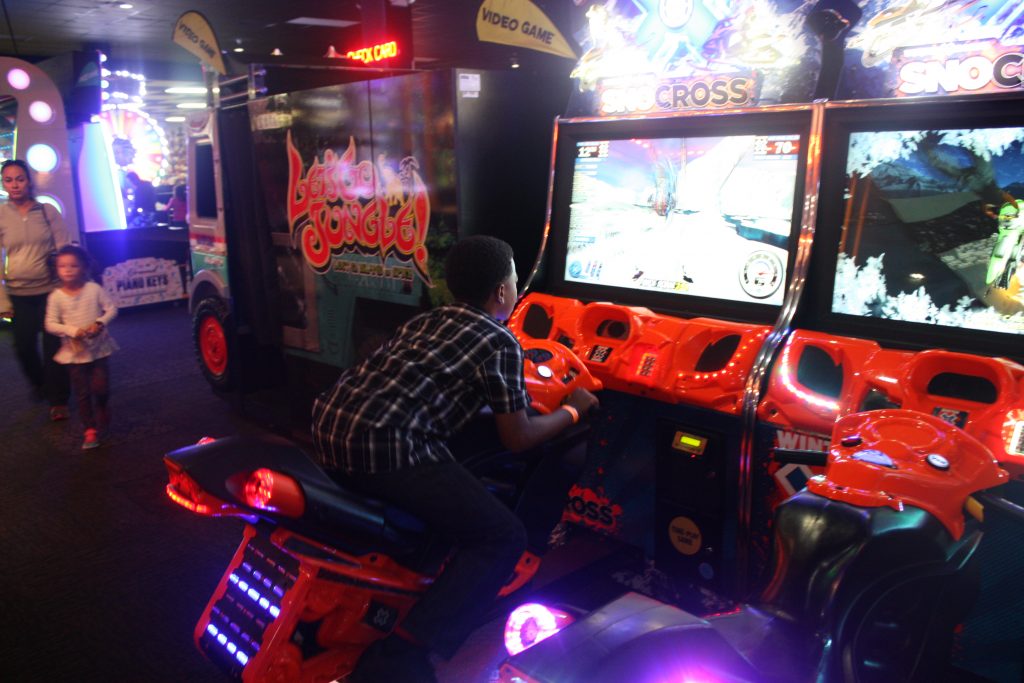 First, the buffet has a variety of foods including over 80 options, so there is something for everyone. I personally enjoyed the veggie pizza and strawberry slushies. And, the boys of course, enjoyed the idea of having unlimited pizza! Yep, when you purchase your buffet and receive your wristband, you have unlimited access to the food and drinks for the duration of the time that you are there.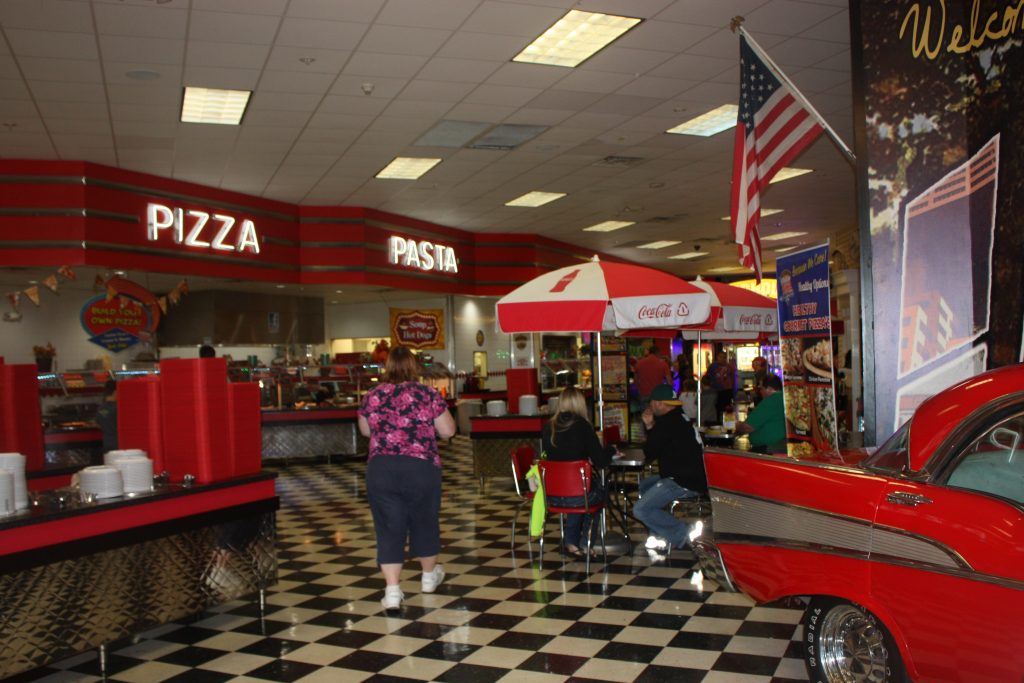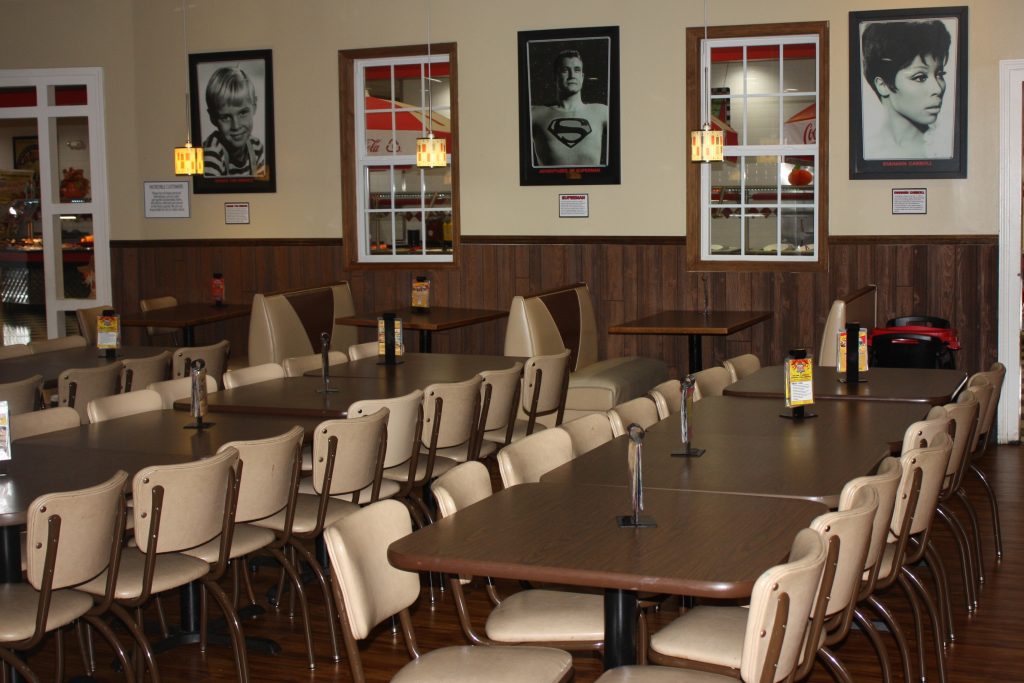 So, when we entered, we ate a little, went and played games and rode rides for literally two hours, then came back to have a few treats from the buffet in the Route 66 Diner Dining Room. This brings me to the second reason, we came to America's Incredible Pizza; the dining room variety!
As I mentioned previously, there are several dining rooms. When we first arrived, we sat in the Family Dining Room. But, when we left the games, we sat in the Route 66 Diner. And, YOU KNOW how much I adore Route 66! It was the perfect Route 66 diner experience. My next favorite room was the Starlight dining room that plays a film while you eat. This week's film showing was Houseboat; an oldie, but goodie!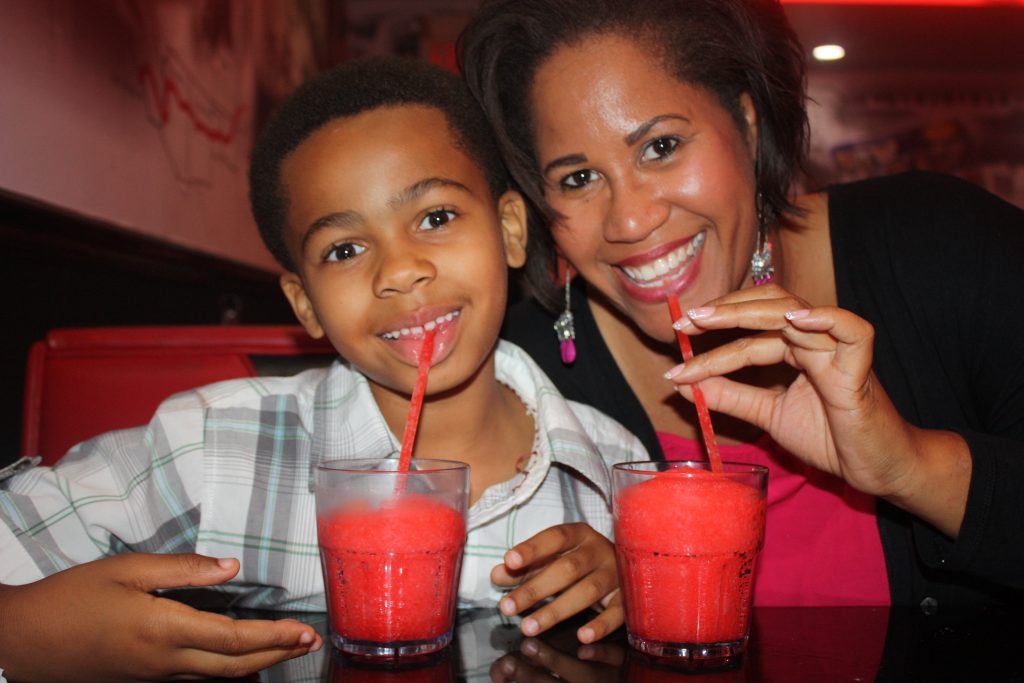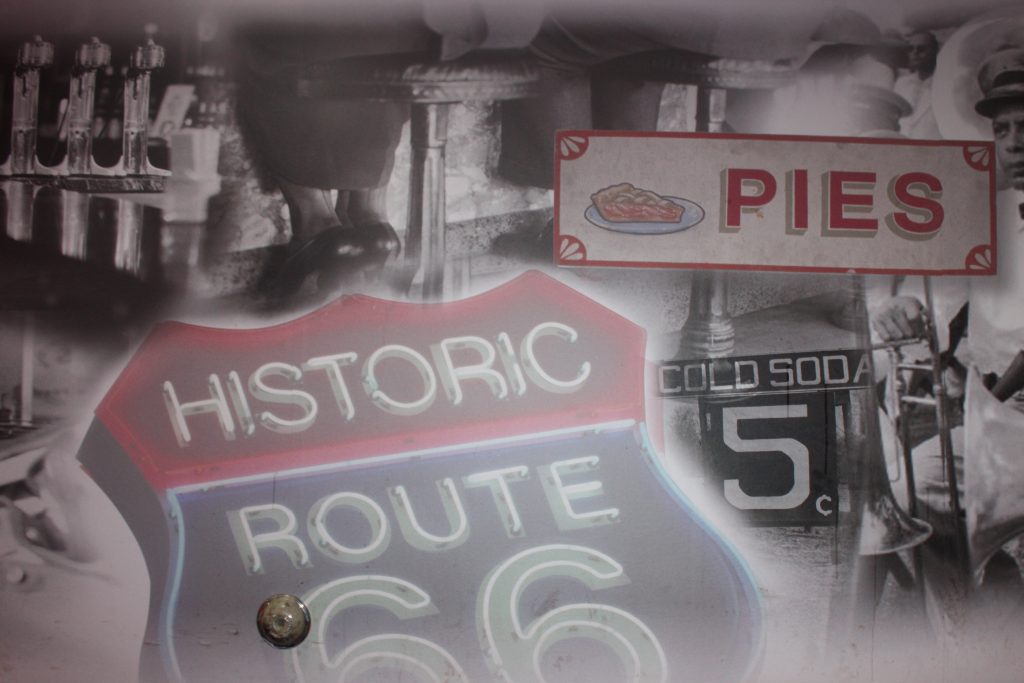 Finally, the indoor fairground was the absolute best! We used one gift card for the three of us in two hours. The boys played so many video games, bowled, drove the race cars, and we all got on the bumper cars! It was so much fun, but it sucks that I wasn't able to capture all three of us bumping each other!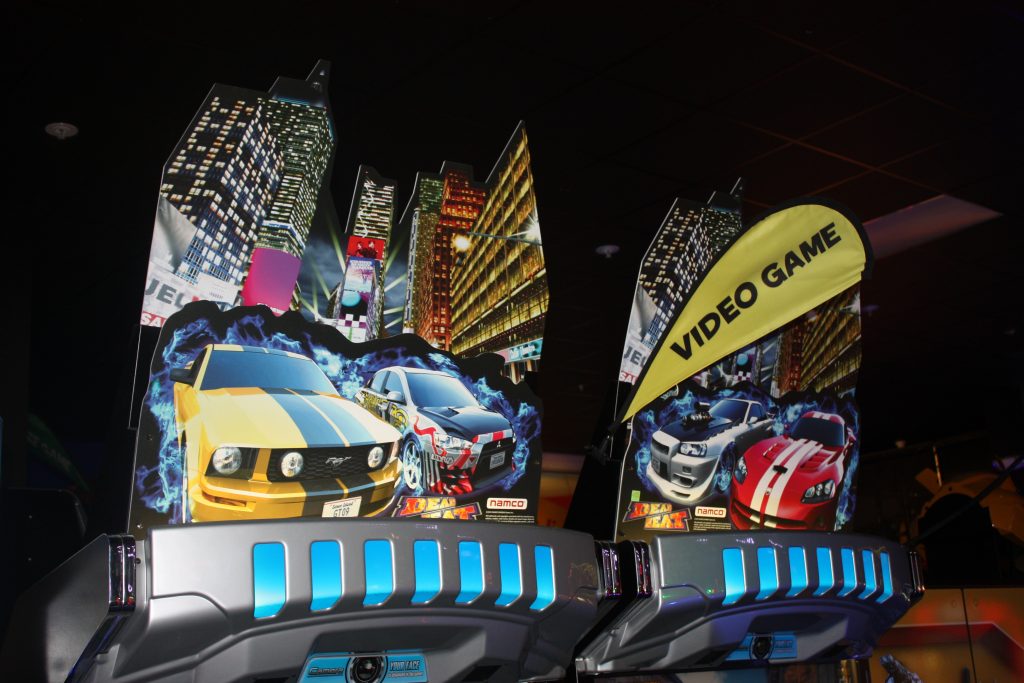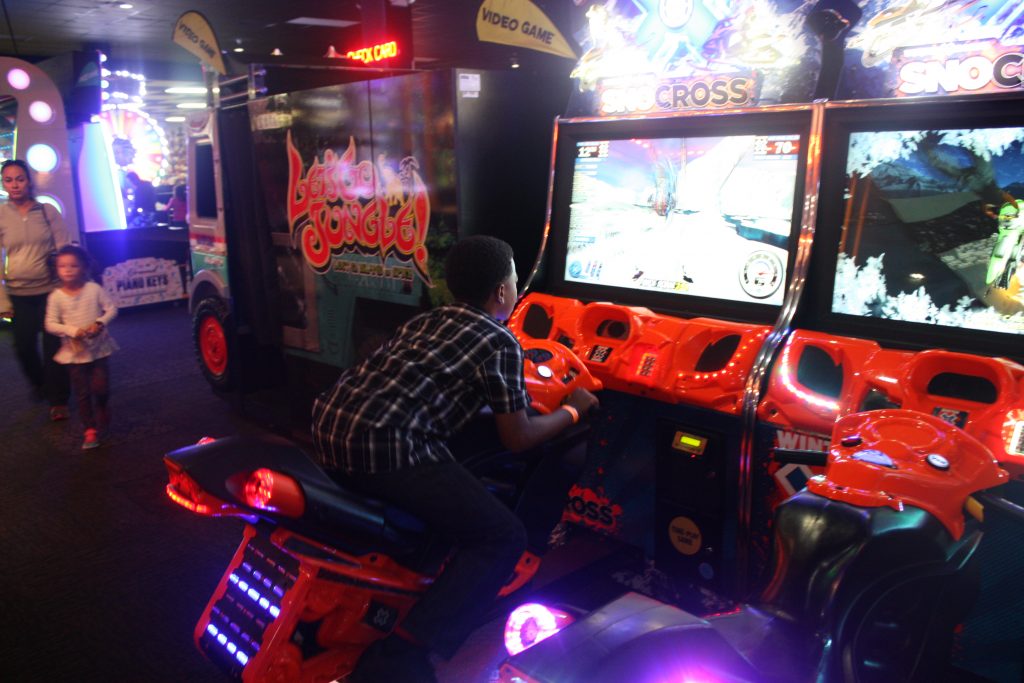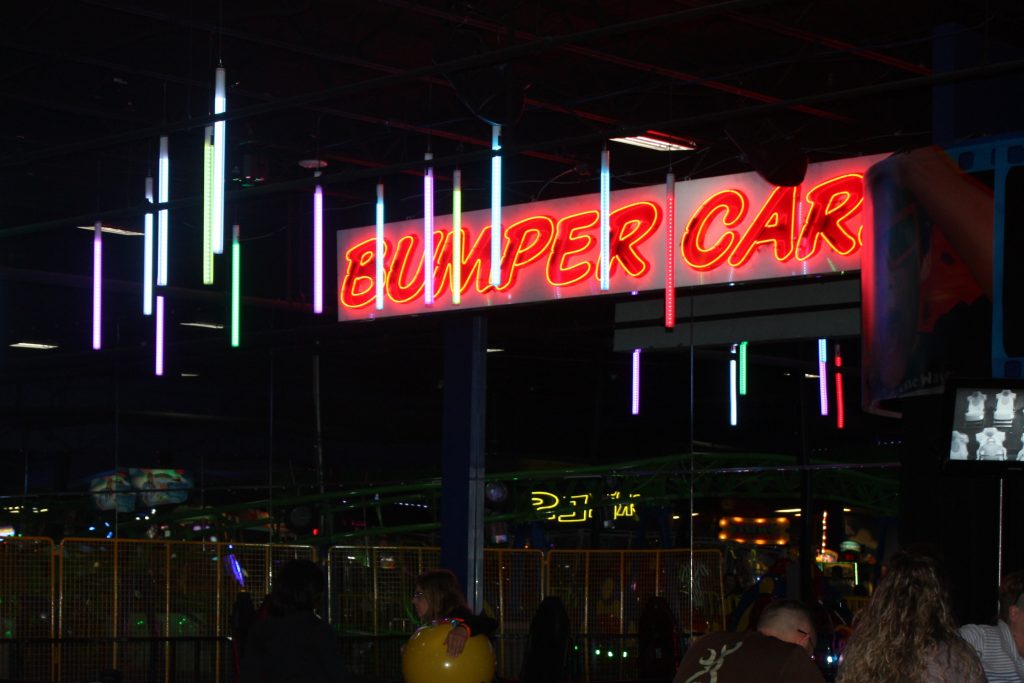 Overall, we had an incredible time and it was the perfect way to celebrate and end the football season. If you are ever in the area of an America's Incredible Pizza, make sure you take advantage of their .99 cents All-You-Can-Eat-Buffet with the $17 Game Card purchase using the coupon below!
Enjoy! I know we did!
A special thanks to US Family Guide and America's Incredible Pizza for helping us to celebrate the end of an awesome, but long football season!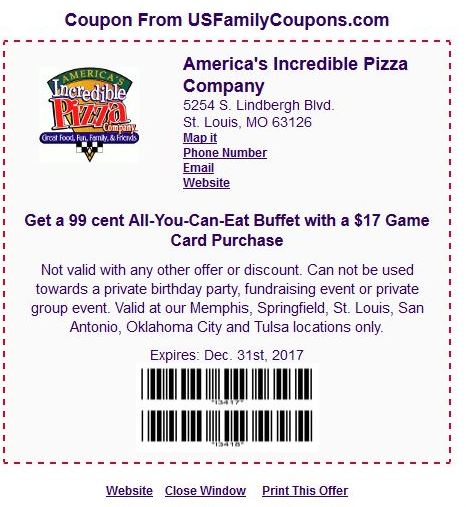 Pin and Share Below