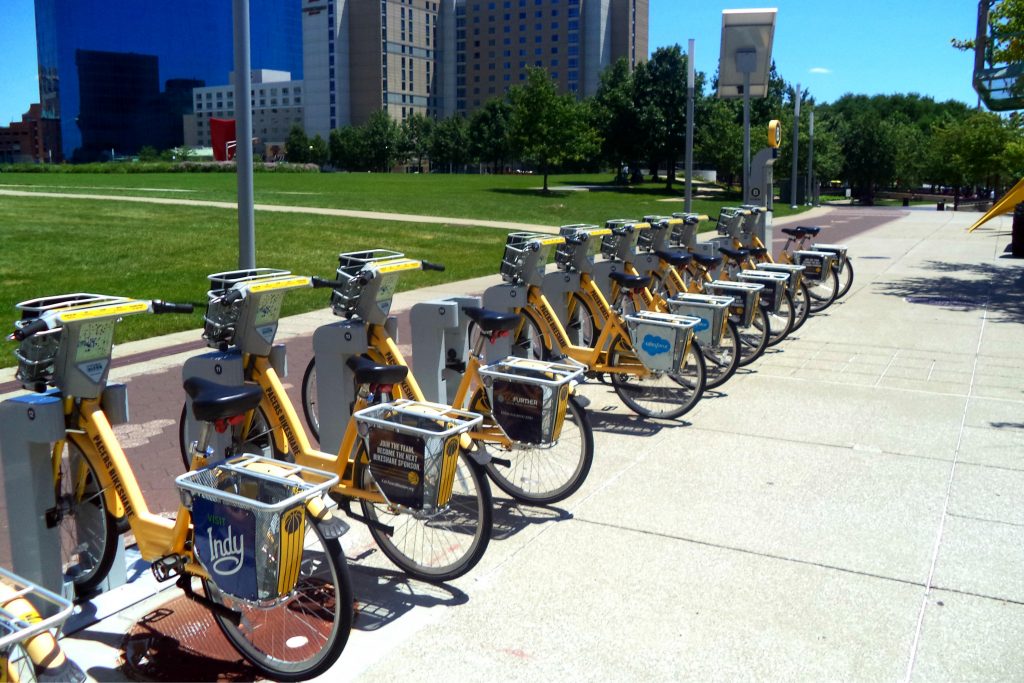 While searching for things to do in Indianapolis, Indiana on Pinterest last month, I came across the Indianapolis Cultural Trail: A Legacy of Gene and Marilyn Glick (which I should have added to my Summer Bucket List).
The Cultural Trail is an eight mile long path for pedestrians and cyclists to explore much of downtown Indianapolis. In addition to exploring downtown, the path connects six cultural districts including Massachusetts Avenue, Fountain Square, The Canal & White River State Park, Indiana Avenue, the Wholesale District, and Broad Ripple.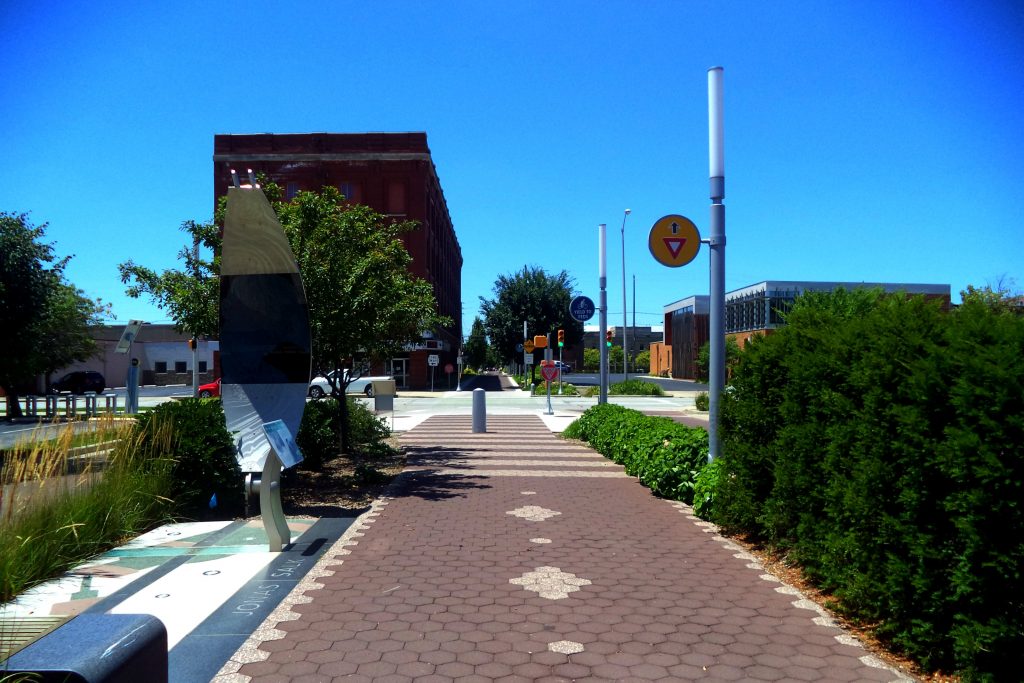 After reading about the Cultural Trail, I immediately bookmarked it in my phone to do one sunny afternoon during the weekend. Well, that sunny afternoon ended up being yesterday while on vacation.
Our intentions were to arrive at the beginning of the Indianapolis Cultural Trail located at 132 Walnut Street, walk a ways, and then check out a bike from one of the Indiana Pacers Bikeshare Stations and explore the art and culture along the path.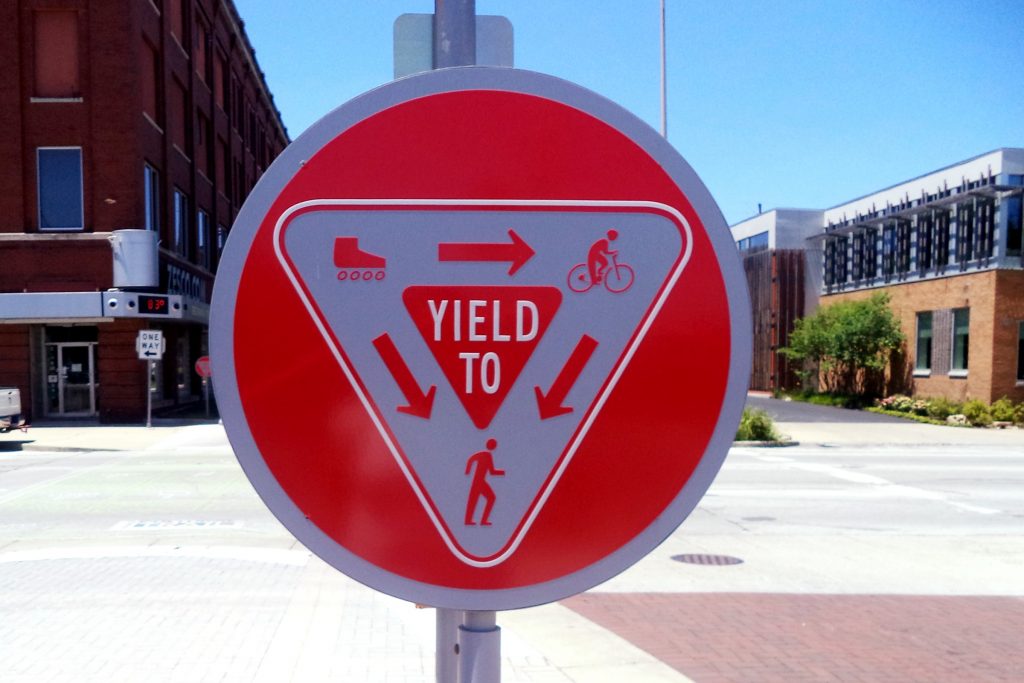 Okay, it went partially the way I envisioned…
When we first arrived at our starting point, the main office was closed, so we "thought" we were unable to get bikes. (Ummmm…..We never looked down the crossing streets.)
So, we began walking until we reached the Canal Walk. Once we reached the Canal Walk, we asked some other cyclists, where did they pick up their bikes because the station behind was closed. (Sigh. I'll come back to that.)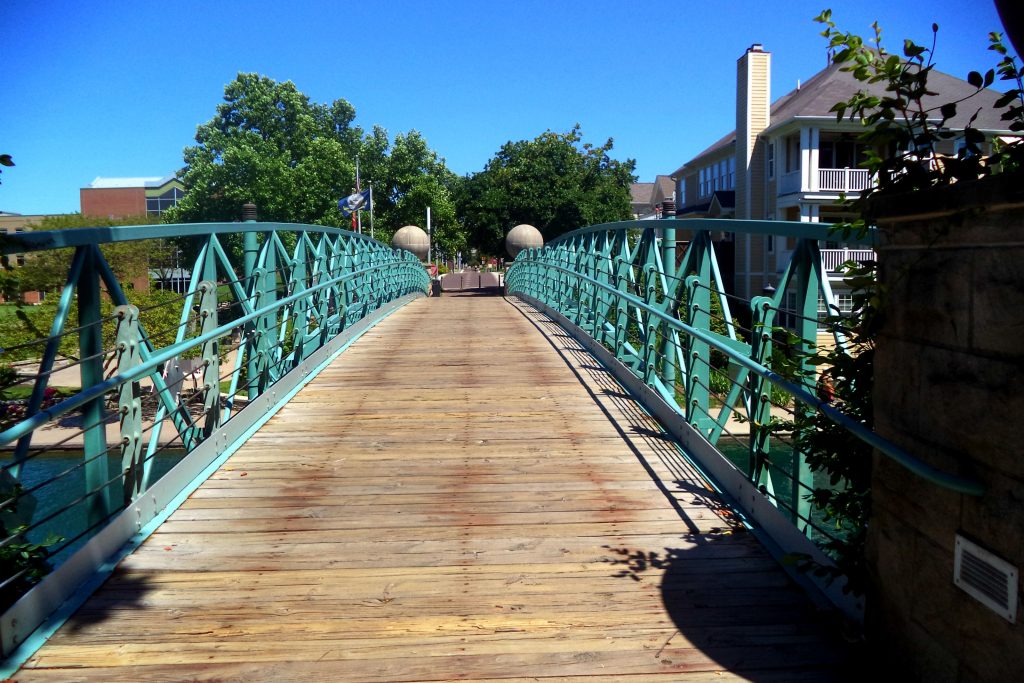 They informed us that if we walked 15 minutes along the trail we would run into another Pacers Bikeshare. So, off we went browsing the districts while on the look-out for the next bikeshare station.
Along the path we spent some time at the Ransom Place Historic District.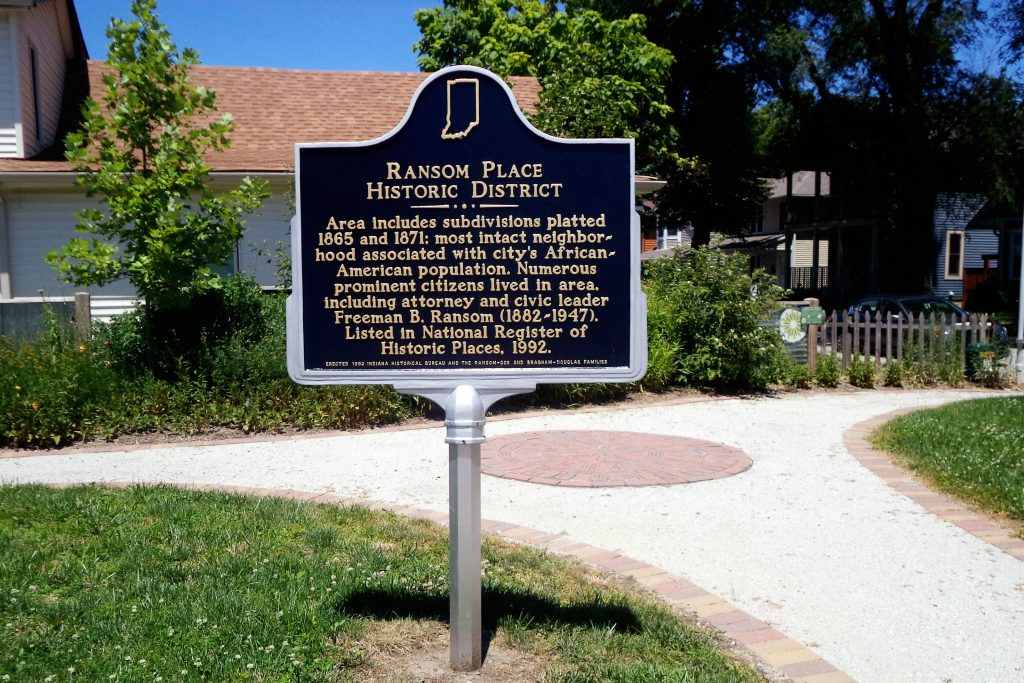 Ransom Place Historic District is the most intact 19th century neighborhood associated with African Americans in Indianapolis. According to history, the district is named for the prominent Ransom family that resided in that particular district. Freeman Ransom was the patriarch of the family who was also an attorney and manager of the Madame C. J. Walker Company.
Pretty interesting!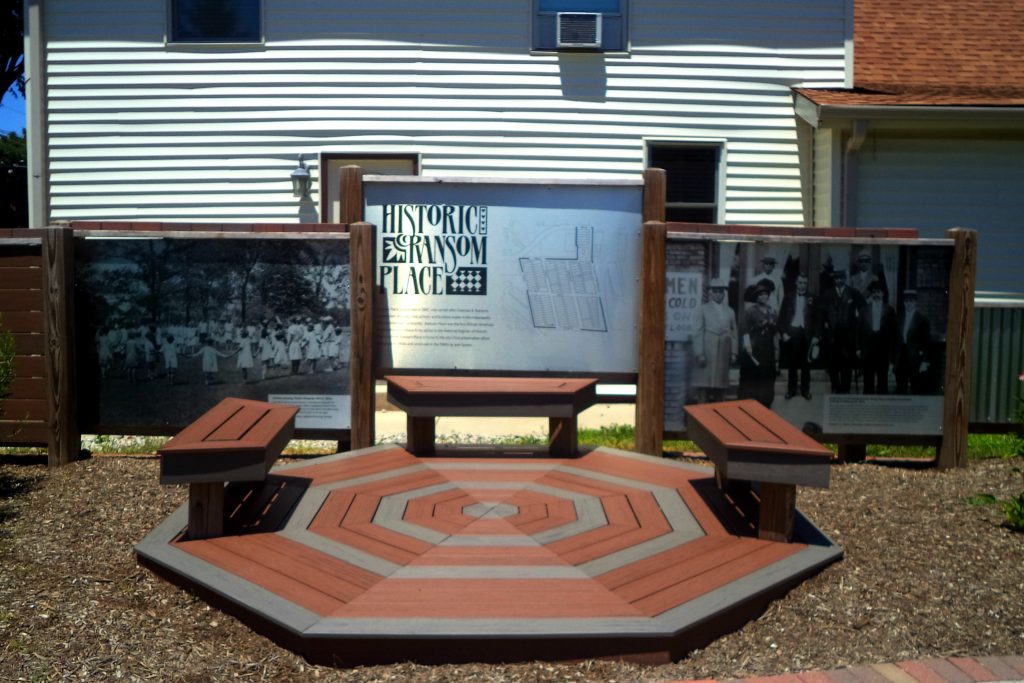 A few yards after the Ransom Place Historic District, we stopped to admire Michael Kuschnir's, "Looking Through Windows". This particular piece is located at the corner of Indiana Avenue and St. Clair Street.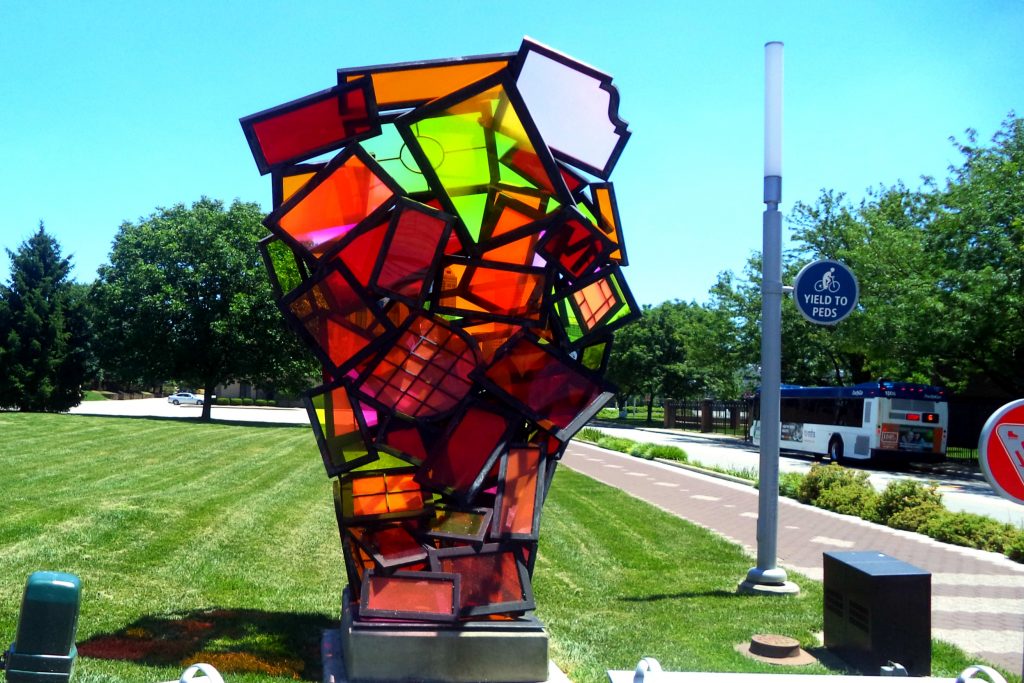 After about 20 more minutes of walking, we indeed came across a bikeshare station. I was immediately excited because I couldn't wait to get the yellow cruiser bike and get further along on the trail.
Remember, one of my Summer Bucket List goals has been to get a yellow beach cruiser bike.
As I went to check out our bikes, there was an error processing my card. Come to find out, there was a traveling hold on it which kept me from using my card in the state. Sigh.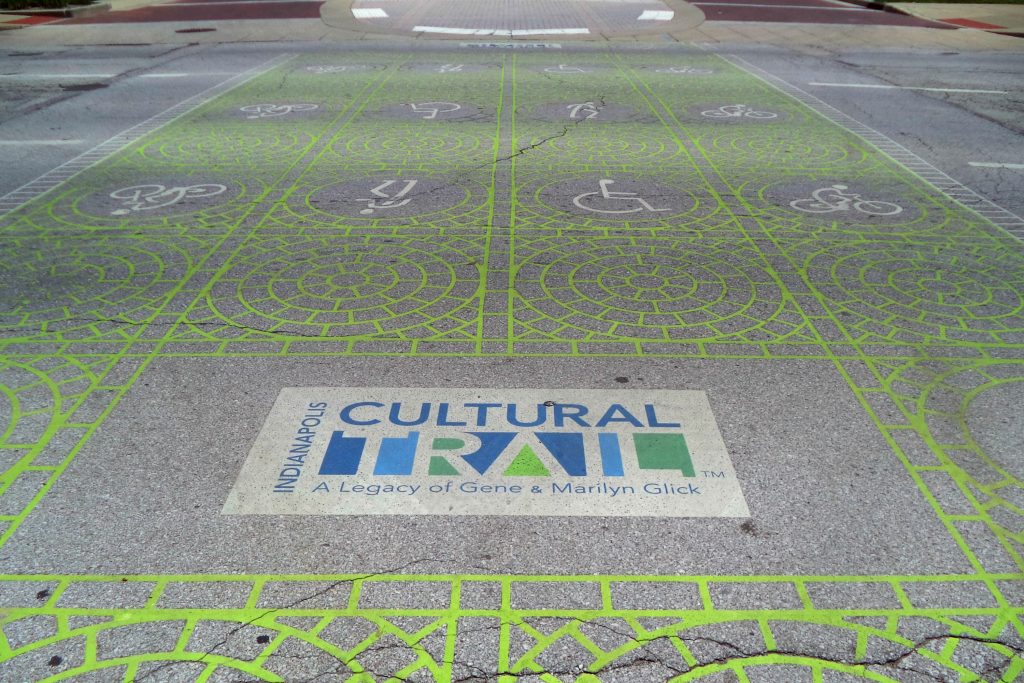 Although, I was upset, I was thankful that if someone had been attempting to fraudulently use my card, it would have been prevented. So, instead of being overly upset, my brother and I continued to walk the Canal District.
After about two miles walking the trail, we decided to turn back around and head back towards the car, so that we could get to Rocket Fizz Soda Pop and Candy Shop before it closed.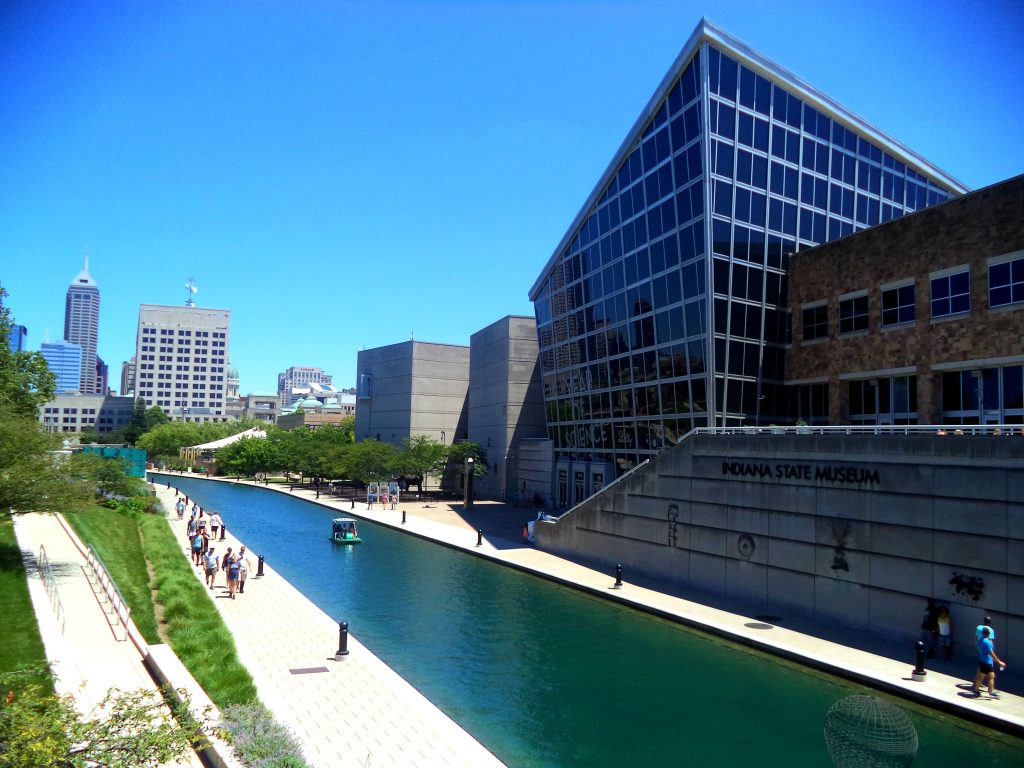 On our way back to the car, we realized that across the street from the Cultural Trail Building was the initial bikeshare! Sigh.
So, not only did we miss it, we gave people on the trail misinformation. Hopefully, they kept going and spotted it on their own.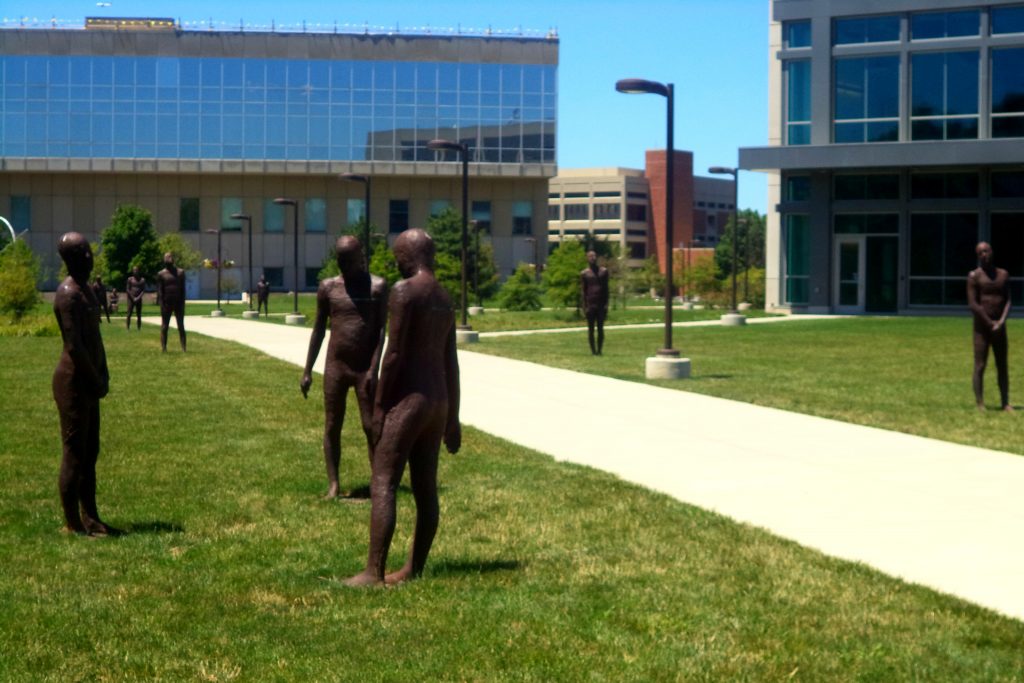 Overall, we spent about two hours on the trail and covered parts of three of the Cultural Districts including Massachusetts Avenue, Fountain Square, the Canal & White River State Park districts.
The flowers along the Trail are also amazingly beautiful. For example, a few of my favorites are pictured below, but there were also others that were breathtaking such as the Summer Sunset Coneflower, the Bluecarpet Speedwell, and the Evening Primrose.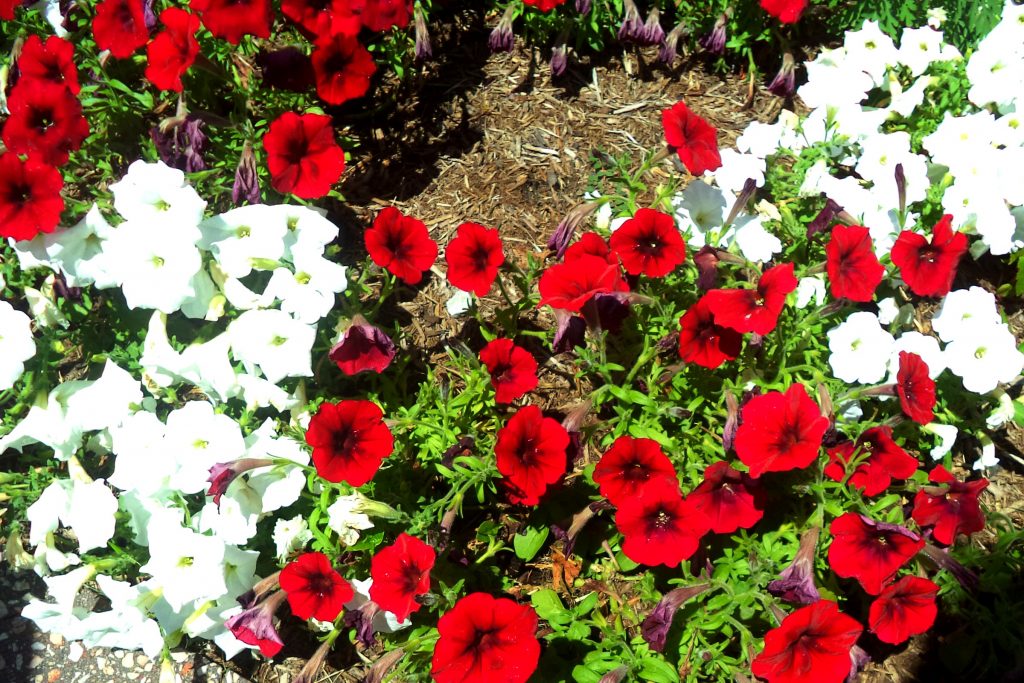 Aside from gas money to get there and a $2 Gatorade along the Trail, we spent no money. So, this is definitely an interesting, inexpensive, and active way to spend a summer afternoon.
7 Tips for Exploring the Indianapolis Cultural Trail
…
Wear comfortable walking shoes and clothes.
Bring water.
Bring a small camera. I used my pocket Sony Cyber Shot.
Bring extra cash and a reliable credit card if you plan to stop for food at the food stands, visit museums along the Trail, or rent some form of transportation such as a boat or bike.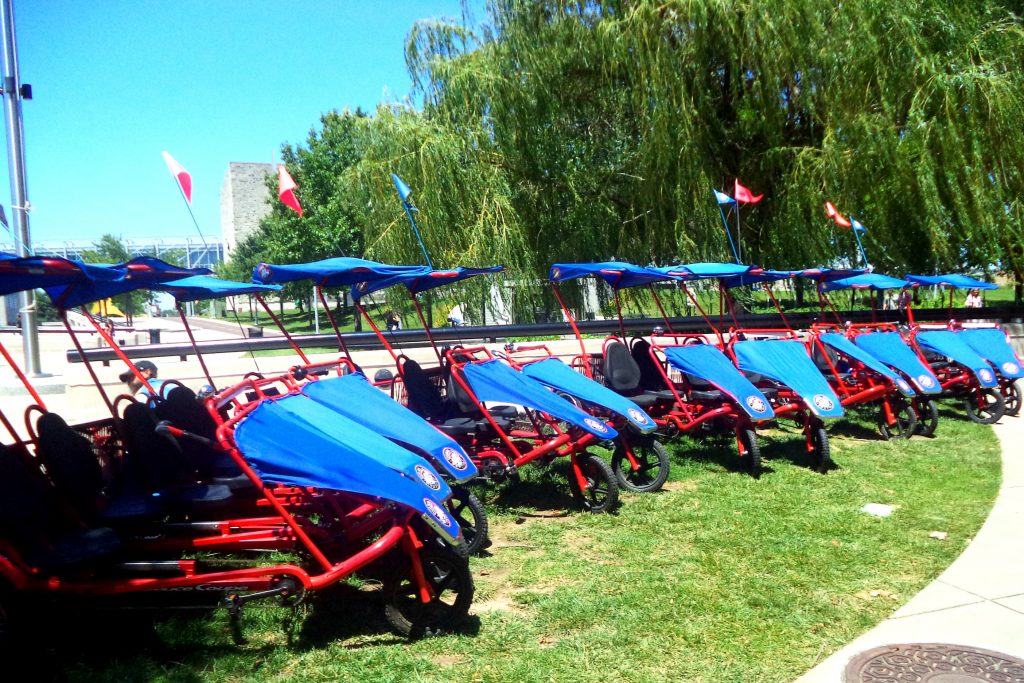 Bring your own bike if possible. A day pass for the Pacers Bikeshare is $8 plus an additional $2 for every 30 minutes you have the bike checked out.
Take your time, observe, and read about the art and cultural districts along the way.
Relax and enjoy!