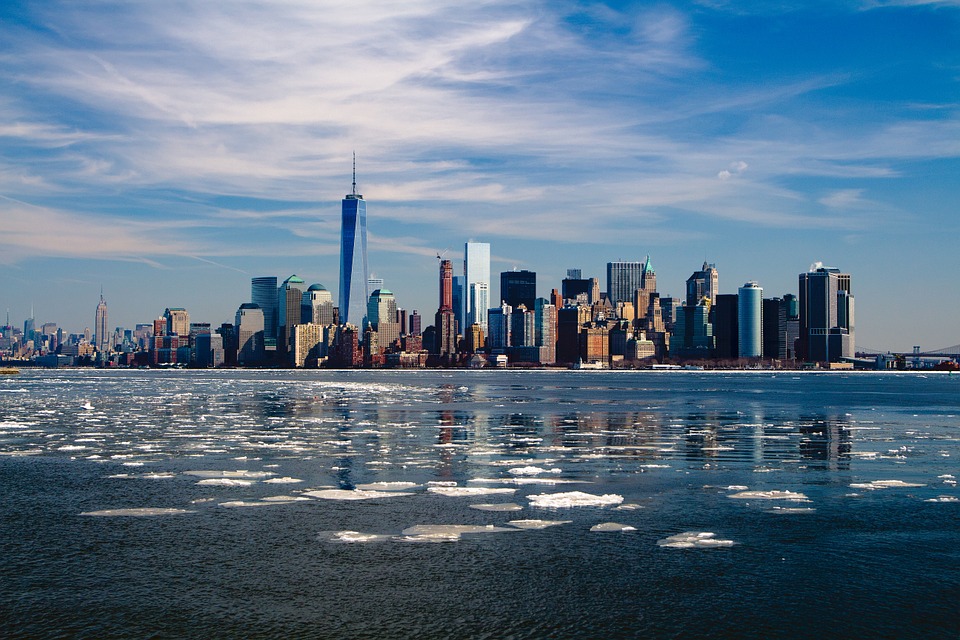 When you are prioritizing travel in your life, it can help to have a wishlist of places that you would like to go to someday. Maybe you will get to see them all, or maybe they are just there for inspiration.
Either way, by having a travel wishlist, it'll keep your wanderlust alive and keep you motivated for your next adventure! With that in mind, here are three cities you should consider adding to your travel wishlist.
New York
While we have been to quite a few states and cities on the western side of the country, it would be cool to head on over to the east and visit New York. It seems like you always see this bustling and metropolitan city on TV shows and in movies, especially in the winter time when it's covered in Christmas lights and snow, and I think it would be a fabulous place to visit on a couples break or with the kids in tow.
Popular places to visit if you do find yourself in this great city include visiting Lady Liberty herself, making a trip to Central Park, and checking out the iconic Brooklyn Bridge. Don't forget to make time for some Pizza and to take in all the sites in Time Square, as well.
Medina
Now, for the more adventurous spirits with a wanderlust that cannot be quenched by just visiting placing in the US, there are a wealth of other cities worldwide to be seen and experienced.
One of these cities is Medina in Saudi Arabia, and although it may be a less commonly considered option, there are some valid reasons why it should make your wishlist.
These reasons include that it is a city that is brimming with culture and history that you can experience from the many museums to the beautiful and striking mosques that pepper this region.
In fact, one of the most important mosques in Muslim culture named Al-Masjid an-Nabawi is located in Medina. Al-Masjid an-Nabawi is actually on the Hajj route meaning that it gets very busy at a certain time of the year because it is part of a holy pilgrimage. Something that means if you do wish to visit and experience it at this time it better to book one of the Hajj Packages that are available. The reason being that this can take all the hassle out of traveling and help you to find accommodation during your visit.
What a smart choice!
Dubai
Another far-flung city with much to offer is Dubai which is located in the United Arab Emirates. This is a place that is on many travel lovers wish lists, but as it can be a pretty expensive location, not everyone gets to see it's splendor in real life.
However, if you are lucky enough to get to go there during your lifetime then make sure that you make the best of it by visiting some of the amazing structures like the Burj Khalifa and the world famous hotel the Burj Al Arab. This is a place that is designed to look like a sail and is located right out in the bay!
In fact, you may recognize it from Mission Impossible Ghost Protocol, where Tom Cruise scaled it glass walls! This is definitely something that makes it a must-see place on anyone's travel wish list!
In Summary
As mentioned previously, having a travel wishlist will keep your wanderlust alive and keep you motivated for your next adventure! So, don't forget to add New York, Medina, and Dubai to your travel wishlist today!
Pin this collaborative post using the image below.
Photo Credits