This page contains affiliate links to products I recommend. If you purchase something, I may receive a small percentage of the sale at no extra cost to you.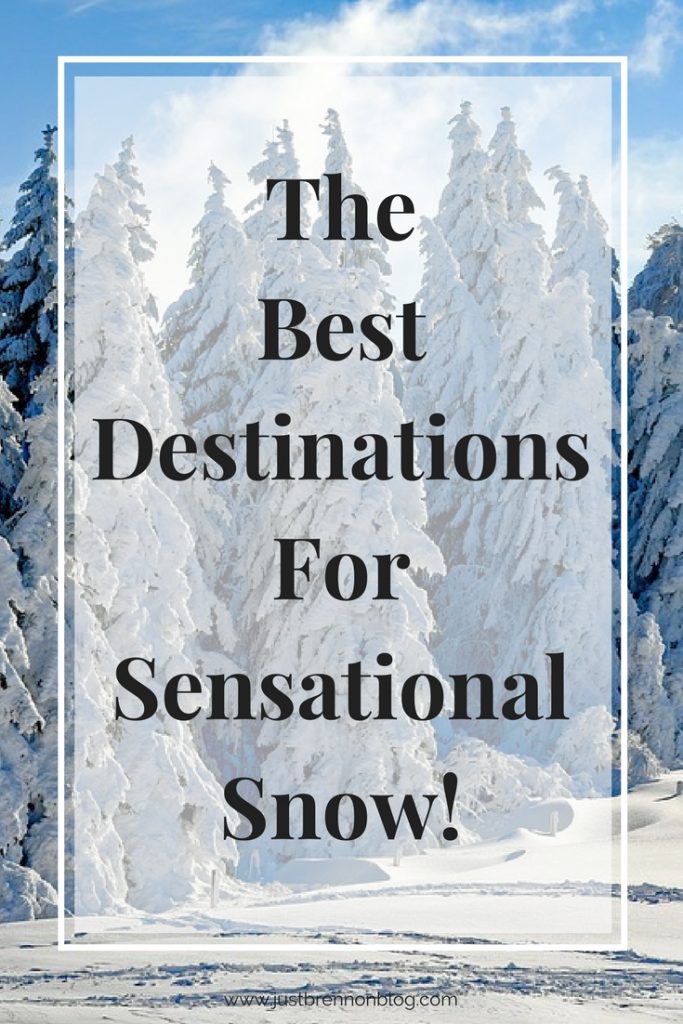 The beach is beautiful, but it's not for everyone. Wouldn't you agree?
Perhaps you're bored with the same old vacations, or maybe you're just much more at home in cold weather rather than warm and sunny weather. Perhaps you didn't get too much snow where you live this year and don't want to miss out.
Either way, if you want a snowy getaway then you're in luck, there are a lot of places across the world that are still experiencing snowfall. Below are just a few that you could consider!
France
Did you know that there are still a lot of places in France where you can experience snow right up until May?
You can explore pretty villages nestled amongst snow-capped mountains where you can stay in a luxurious chalet and spend your days enjoying a variety of activities from skiing and snowboarding – all the way to tobogganing. Alternatively, you could just go sightseeing instead and enjoy the spectacular views from this wintery wonderland.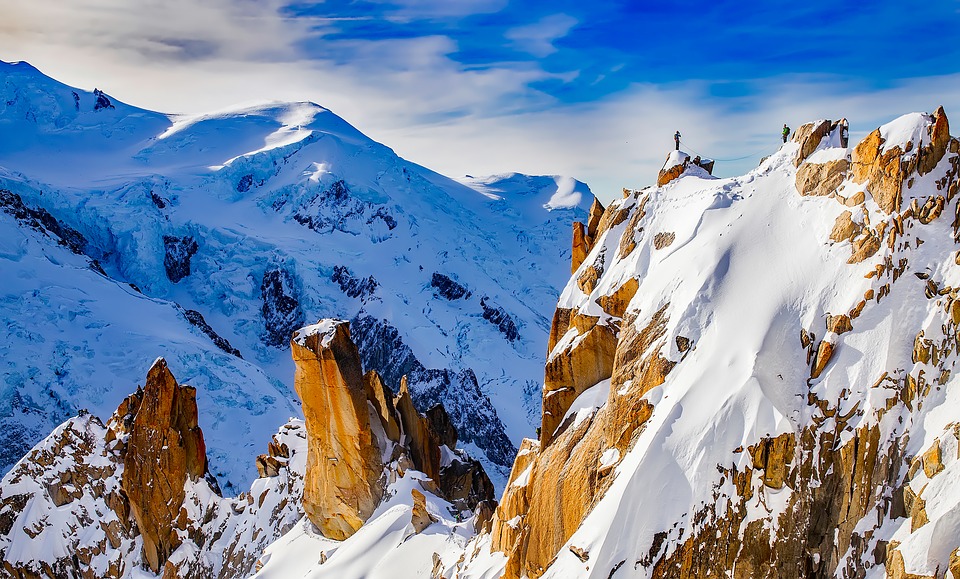 The Arctic
The Arctic is a massive area which is made up of parts of Alaska, Sweden, Greenland, Iceland, Norway, Finland, Russia and Canada. There are varying levels of snow and ice throughout the year, so you're sure to get the most incredible scenery with it being one of the most unspoiled areas in the world.
As the most wintery place on the planet, Greenland is definitely a good option if you want some snow.  You can see some of the most incredible marine species in the world, view whales, polar bears, and seals along the coast or even have a ride in a sleigh pulled by huskies. Not to mention seeing the mind-blowing sights such as mountains, glaciers, and polar ice caps.
You can even take a dip in hot springs; a fascinating natural phenomenon where the springs remain at the perfect bathtub temperature despite the fact you're in an Arctic region!
In northern Lapland in Finland, the snow doesn't start melting until May, so you have plenty of time to book a trip and experience its snowy goodness. It's another fantastic spot to view the Northern Lights, plus you have various snow safaris and ski tours, as well as a snow village.
Now is an excellent time to go, because while it's still snowy in many places in the region, the weather isn't quite as harsh as it is in the heart of winter.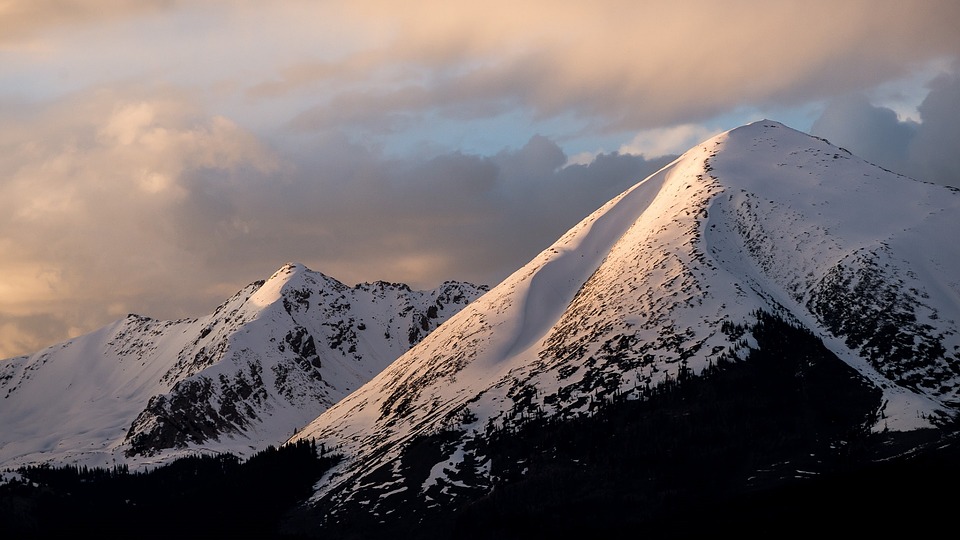 America
One of the best things about visiting America is that every state is unique. Each has its own feel, foods, traditions, and climate so you're spoilt for choice if you want to visit the land of the free.
Some of the snowier states include Montana, the Dakotas, and Colorado. You could check out Vail ski rentals and hit the slopes during your trip, as well as visit the numerous stunning national parks such as Rocky Mountain National Park, Black Canyon National Park, and Mesa Verde National Park.
You could even take a trip into the capital, Denver, Colorado which is one of the snowiest places in America over March and April.
You May Also Like | 6 Reasons Why We Are Snow Tubing in Aspen
Canada
There are so many spectacular natural wonders in Canada. Being known for its cold weather, it's an excellent choice if you want to see snow. From coastlines to mountains, forests, lakes and even a small amount of desert, there's plenty of choices and it's fantastic for sightseeing.
Canada is all about the great outdoors, so if you want plenty of action and adventure you have white-water rafting, skiing, hiking trails and the camping opportunities amongst others to make the most of.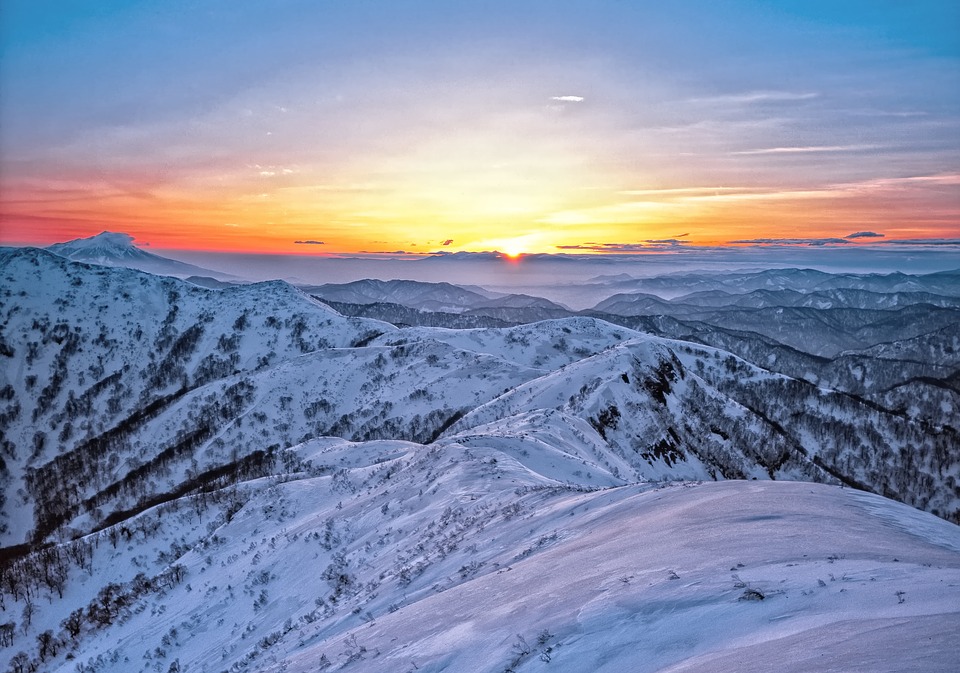 Japan
During winter, cold air from Siberia blows towards Japan and picks up moisture from the sea along the way. The wet, cold air collides with the mountains along the Sea of Japan coast and results in heavy snowfall.
Honshū is the main island of Japan and it's home to some of the country's major cities and cultural sites. One of them is Mount Fuji, an iconic, snow-capped volcano. A walk up can provide some of the most mind-blowing views, especially on a clear day. What better way to see snow!
Russia
With awesome sites such as the Red Square and St. Basil's Cathedral to visit, Russia's capital Moscow is a fantastic snowy destination to discover.  With the International Festival of Snow and Ice Sculpture which takes place in Krasnoyarsk, Siberia, you're able to see massive artworks made purely of snow or ice.
Yakutsk, Norilsk, Dikson, and Verkhoyansk have been shown to be some of Russia's coldest cities, so could be worth looking into for your snowy trip.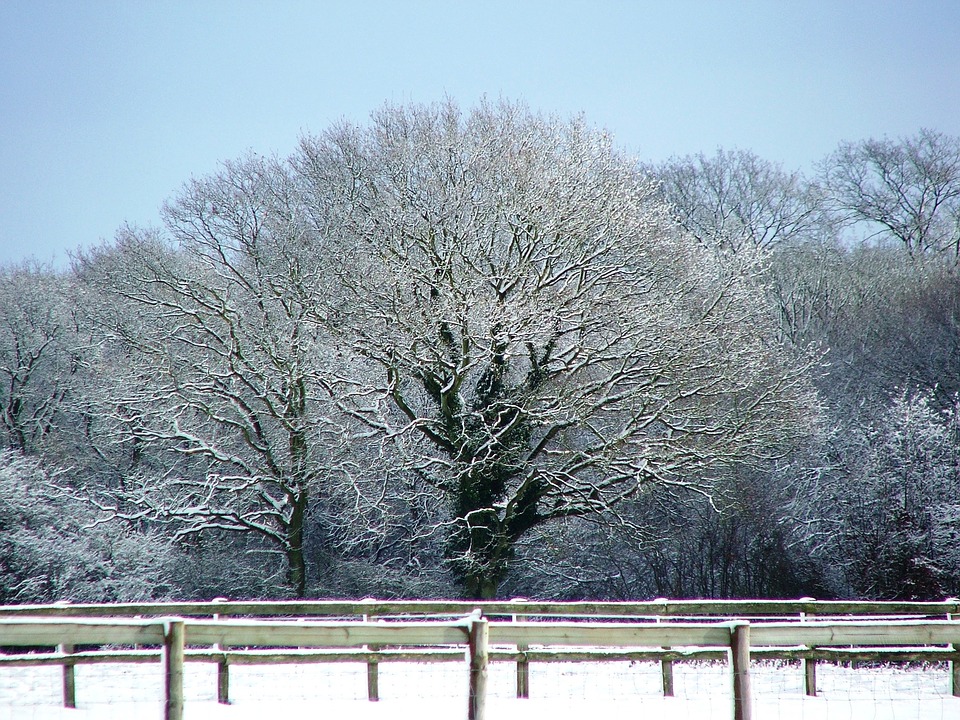 The United Kingdom
The UK can be hit and miss when it comes to snow, so if you're after pretty much-guaranteed snowfall then this might not be for you. However, it's currently experiencing a very cold snap with snow all across the country, so if you're after a last minute getaway then you could well catch it while it's a wintery wonderland.
North of the UK tends to be colder, so places like the Yorkshire Moors, the Lake District, and all areas of Scotland are good ones to visit with a good chance of snow coming down for the next couple of weeks. Otherwise, book your trip for December, January, or February next year when snow is most likely across all part of the country. It gives you plenty of time to plan and save!
In Summary
A vacation can be anything you want it to be. If lying on a beach isn't for you, there are plenty of other things to sink your teeth into across the globe! A wintery, snowy destination might not be the first thing that springs to mind when most people think of a vacation, but it can make for some exciting activities and breathtaking views.
So, why not do something a little different this year? There are a lot of places will still have snow up until May, but if this is a little last minute for you then you could always book for later in the year once the summer is out of the way and everything has started to cool down again.
Recommended Products
I would personally recommend creating an account on Groupon to search for amazing getaways at a fraction of the cost.
The post is a collaborative post.