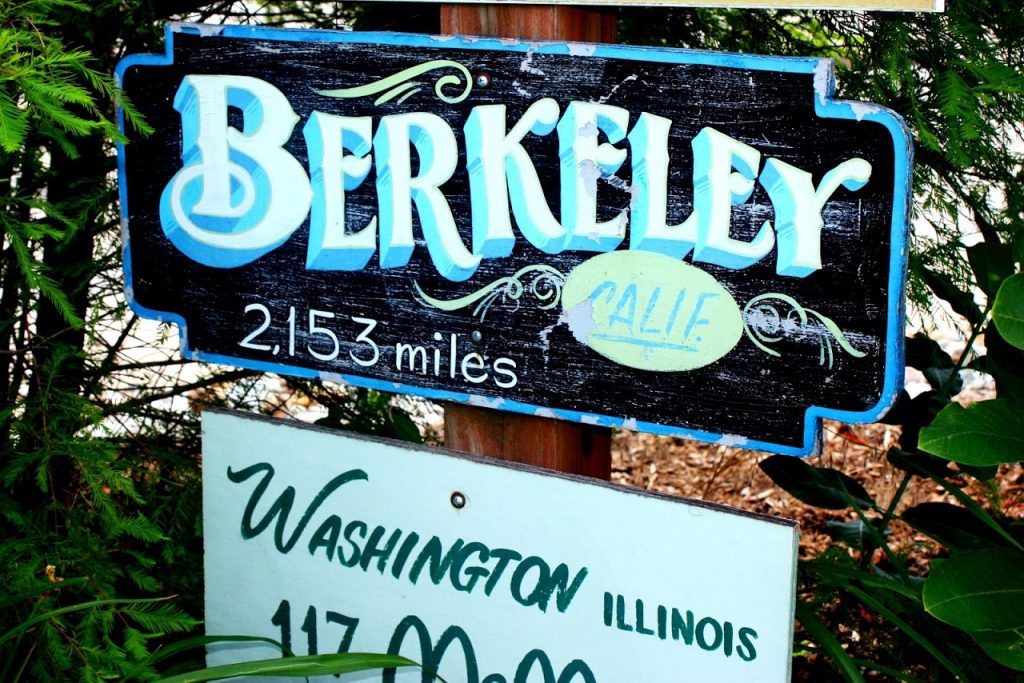 A few Saturdays ago, I had (pretty much) the whole day to myself to get out and explore. Instead of highway travel, I decided to check out local oddities from Roadside America. One of the attractions listed was the Lindley Sign Post Forest.
I stopped there once about a month ago, but it started raining and the ground was terribly wet. At that time, I decided to table it for another day which ended up being this particular Saturday.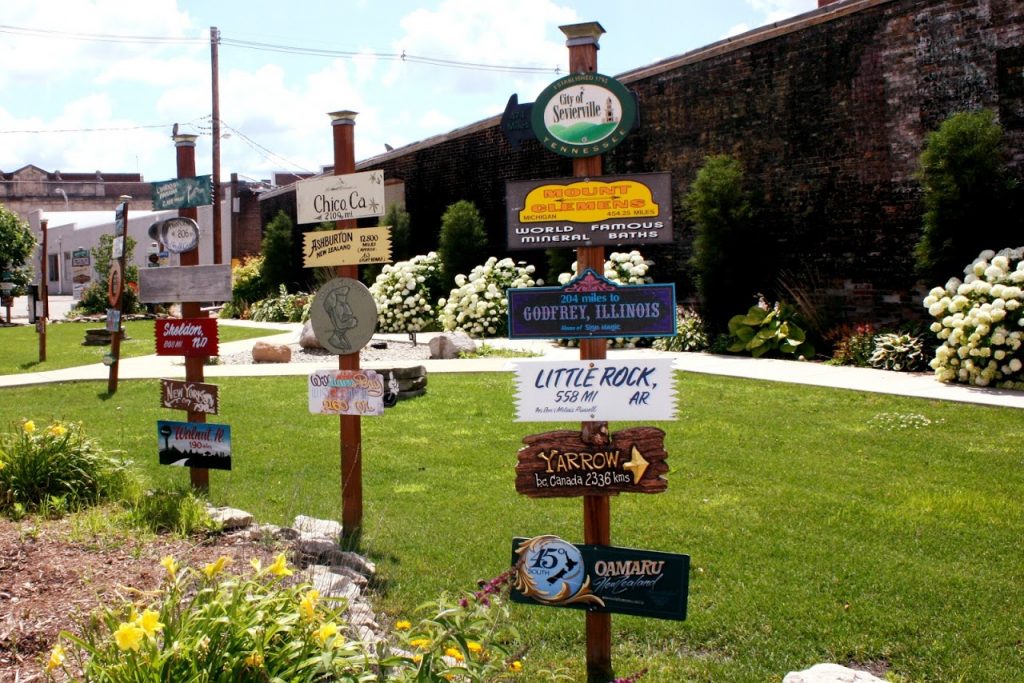 What the heck is the Lindley Sign Post Forest?
According to Roadside America, the Lindley Sign Post Forest was created after a Danville native and GI name Carl K. Lindley. Lindley was a U.S. Army Engineer stationed at Watson Lake in 1942. The town of Watson Lake, the Yukon's Gateway, is located at the famous 635 mile marker along the Alaska Highway.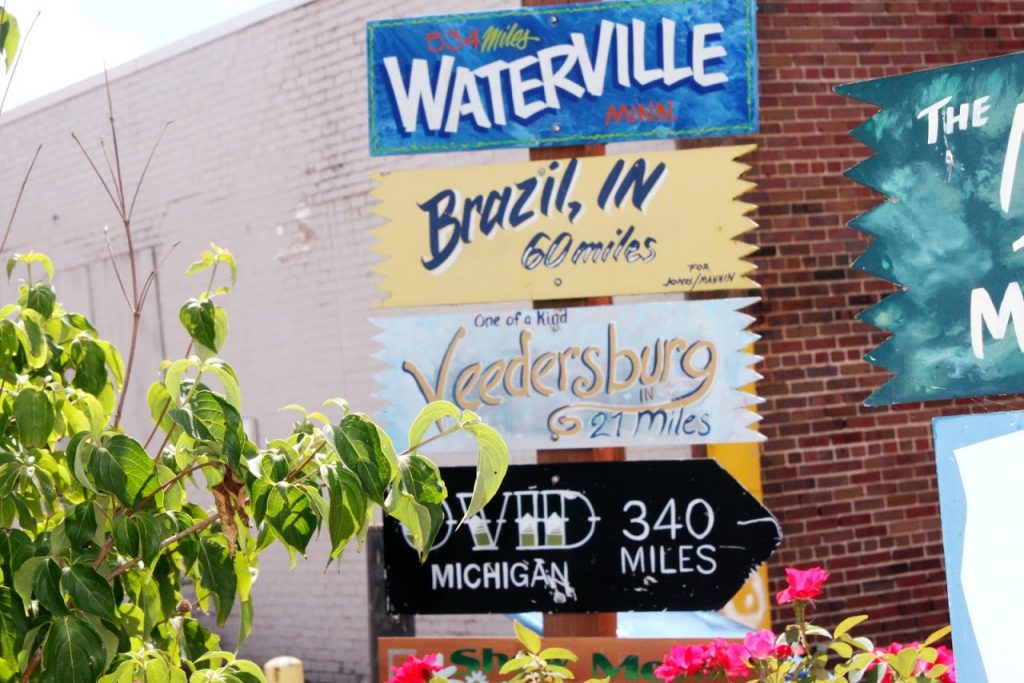 History of the Sign Post Forest
After further research, I found out that during Lindley's time spent at Watson Lake recovering from an injury, it was noted that a commanding officer gave him the duty to repair and erect various directional sign posts.
Upon completing his job, Private Lindley added a "2835 mile" mileage sign that indicated the direction and mileage to his hometown of Danville, Illinois. Several other people added directions to their hometowns, as well and the idea has been snowballing ever since.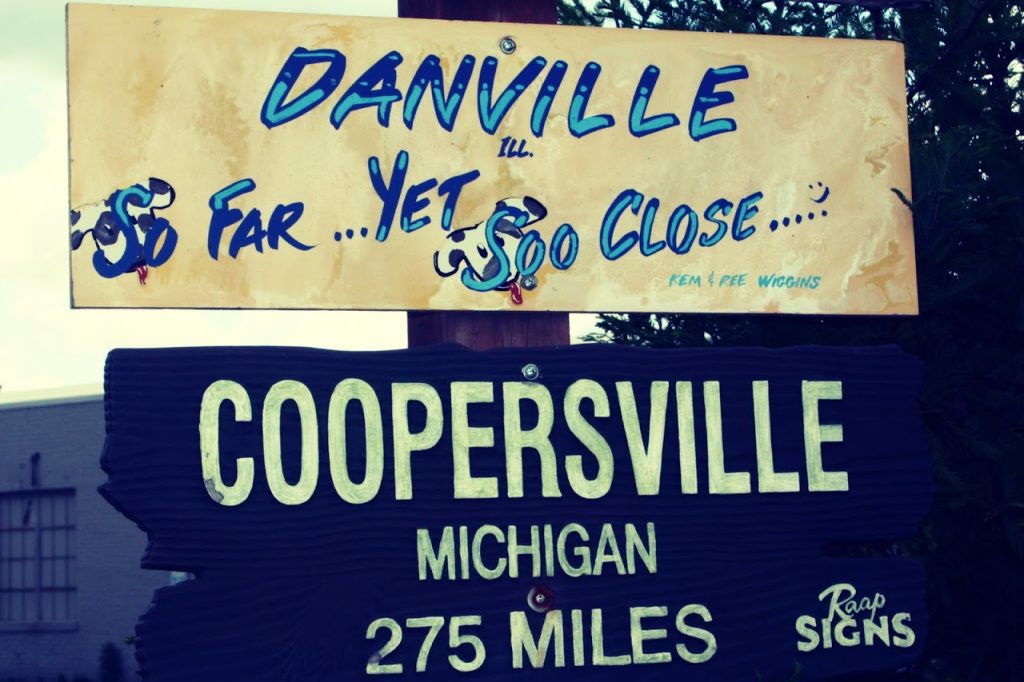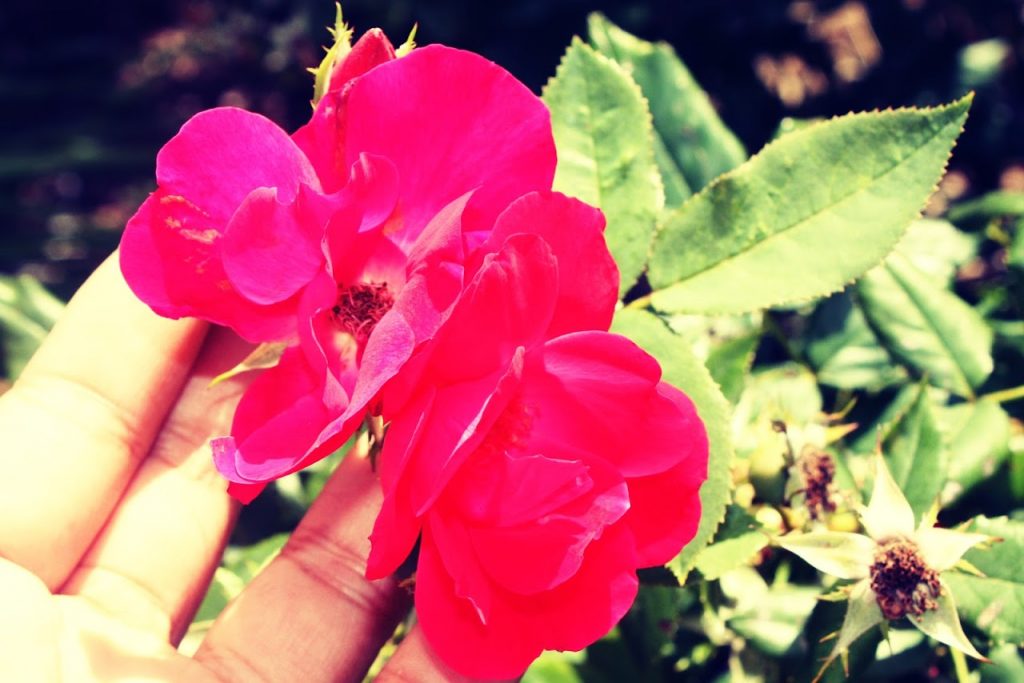 Lindley's creation of the Sign Post Forest in Yukon became a lasting tradition. Currently, the Yukon Sign Post Forest carries over 72,000 signs.
While taking a deeper look into the Sign Post Forest in Yukon, I came to realize just how popular it really is. According to Yukon's  website, "The Sign Post Forest is Watson Lake's most famous attraction. Travelers from around the world have been bringing signposts from their hometowns to the Sign Post Forest since 1942 and continue to do so today."
You may view their photos here.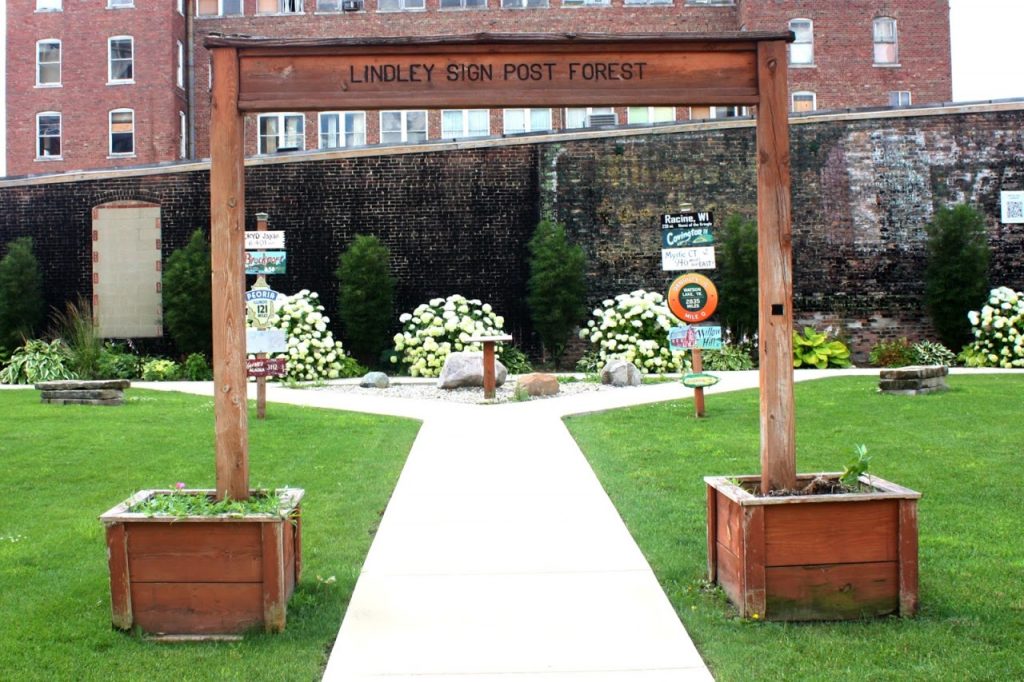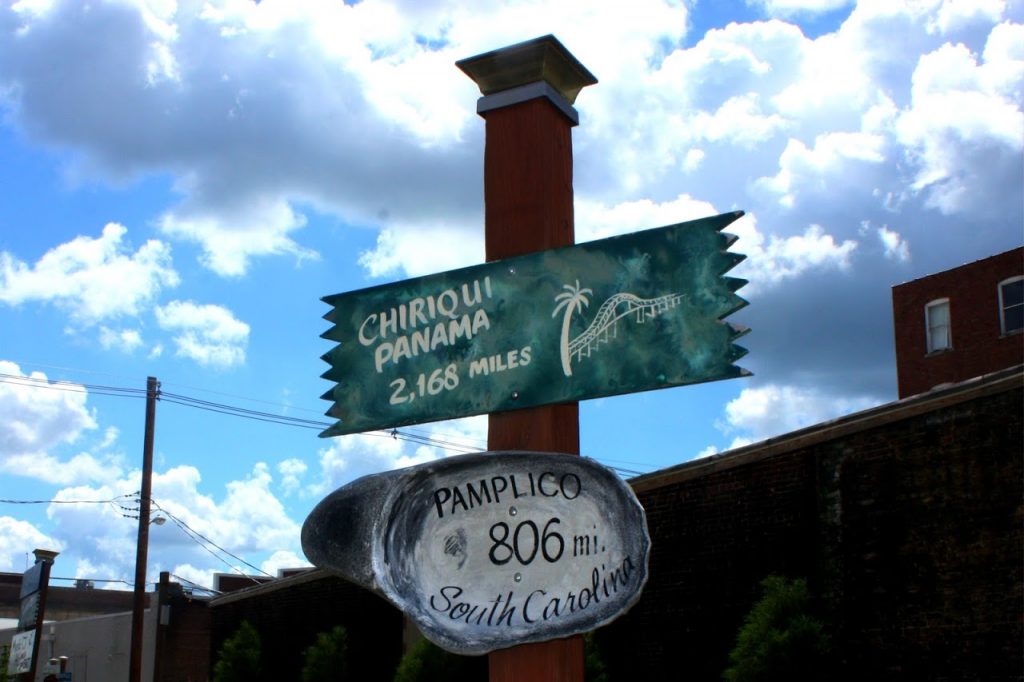 Creating the Lindley Sign Post Forest in Danville
Years later, in 2013 the Lindley Sign Post Forest was created in Downtown Danville by the Leadership Tomorrow Class 25. The Danville Sign Post Forest is a recreation of the original Sign Post Forest in Yukon but was created  with mileage signs appropriate for Danville, such as this Las Vegas, Nevada sign.
I wonder what was our actual mileage from here to Las Vegas really was during our Southwestern Tour?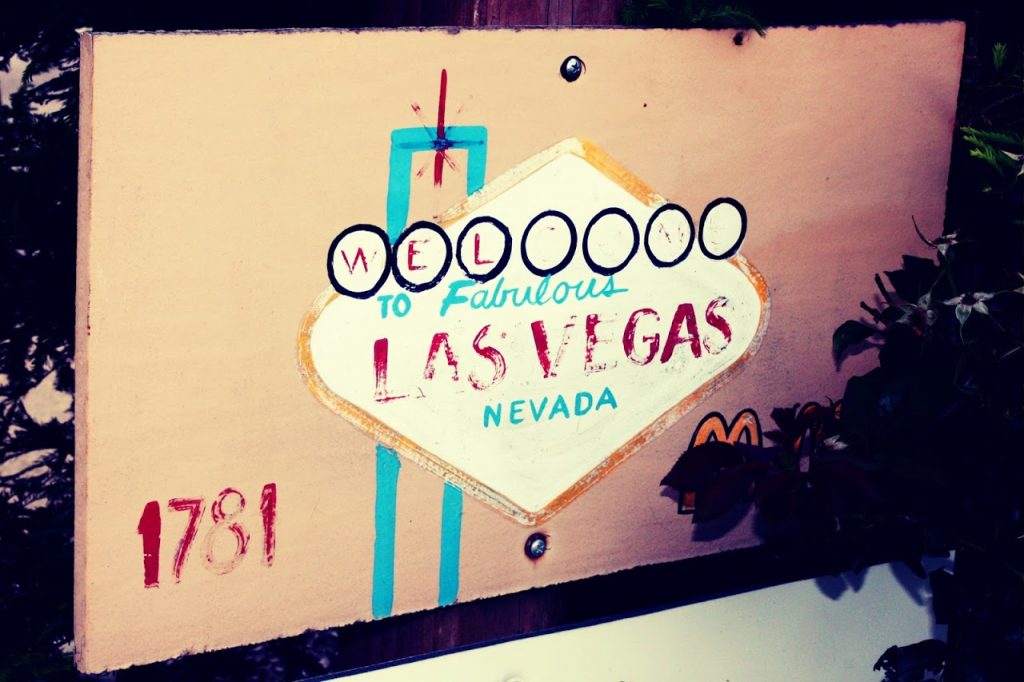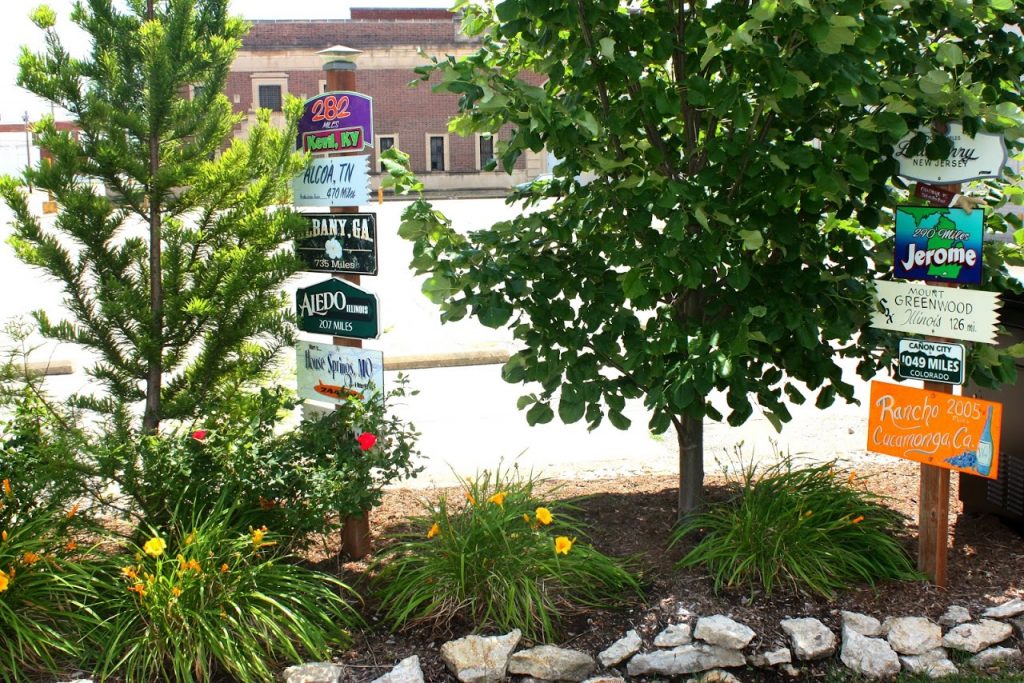 Currently the Lindley Sign Post Forest in Danville carries approximately 200 signs that were created by Walldog Mural artists. Each artist was invited to design and bring signs showing the distance to their homes. Even more interesting is that the Chief of the Walldog murals is also named Carl Lindley…Carl Scott Lindley to be exact.
Since everything is so intertwined, I'll be doing the Walldog Walking Tour soon to capture photos of all the murals! So go ahead and subscribe to get the latest posts sent directly to your email.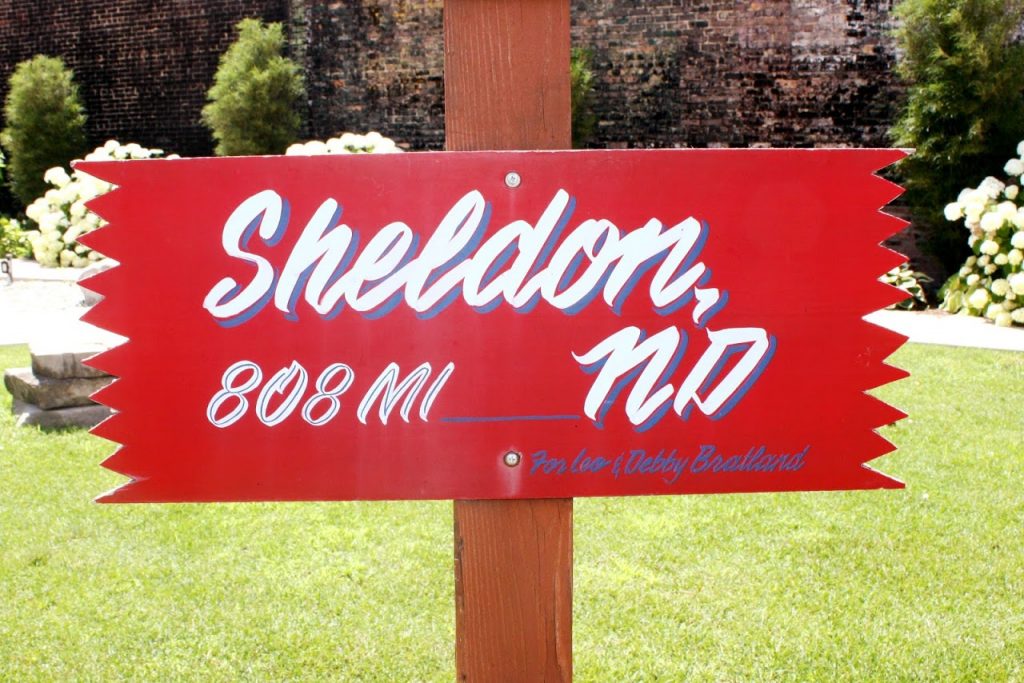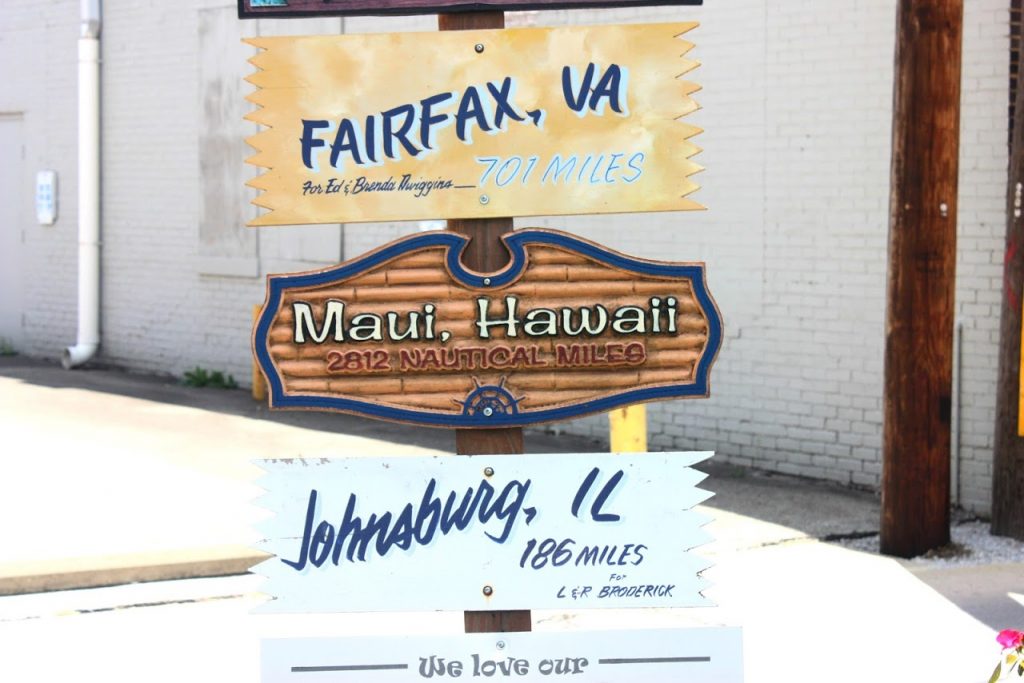 Additional  Information
The Lindley Sign Post Forest was the Leadership Tomorrow Class 25 Project through Vermilion Advantage. The Leadership Tomorrow program was created in 1986 to assist emerging community leaders in preparing for leadership positions in local government and community affairs.
This post first appeared on Just Brennon on 7/19/17.