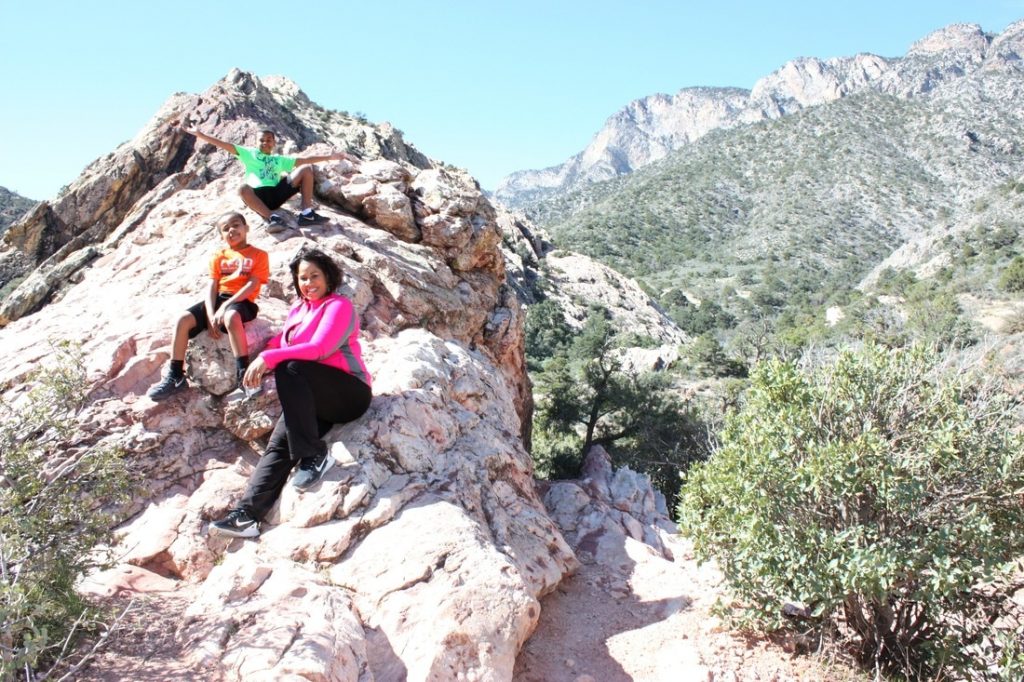 This post first appeared 3/24/17.
This past Sunday, while on our Southwestern tour, we took our first adventure tour called the Red Rock Canyon with Rocky Gap Adventure Tour by Pink Jeep Tours out of Las Vegas, Nevada.
Pink Jeep Tours
Pink Jeep Tours provide one-of-a-kind, unique adventure tours through Sedona, Arizona, Las Vegas, Nevada, and Grand Canyon, Arizona in pink jeeps – which totally excited me about the tour!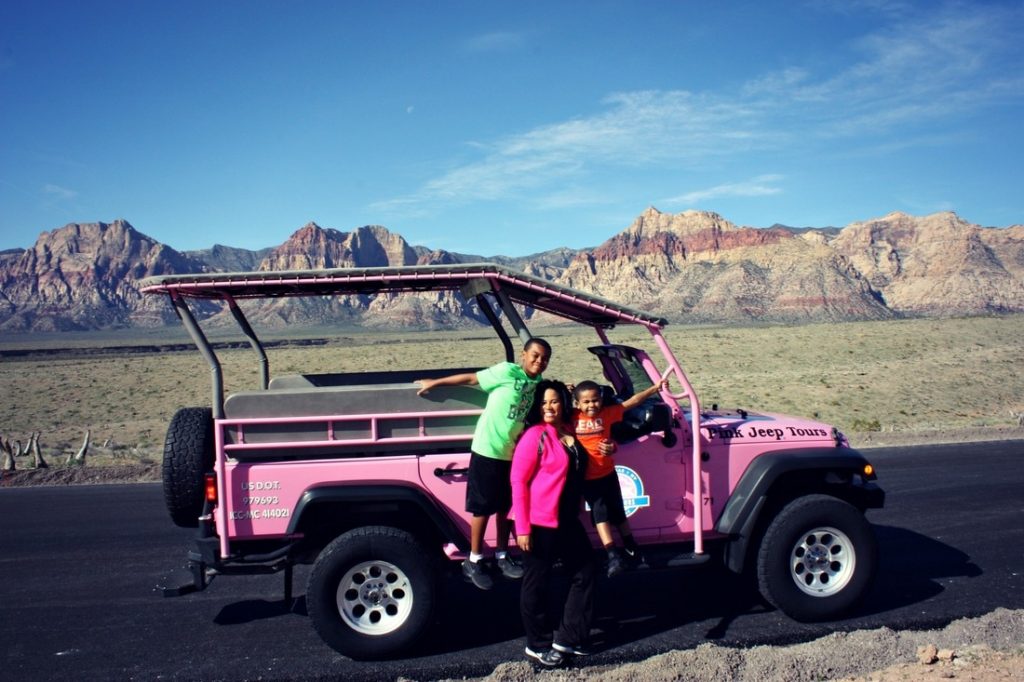 Getting Started On Our Tour
Adventure tours range in cost, but can be found on the Pink Jeep Tours website.  At our scheduled time, we were picked up from our hotel at Circus Circus Hotel and Casino on the Las Vegas Strip in the Pink Jeep Tours Shuttle bus and took a short drive through Las Vegas to Red Rock Canyon.
Since, we had never been to Las Vegas, it was nice to have the guided drive through the city. Our tour guide that took us to our next destination was very knowledgeable about the city and gave us so much information.
Shortly afterwards, we met our tour guide, Sandy and transferred to the signature, pink Jeep Wrangler to check out the Visitor Center at Red Rock Canyon National Conservation Area and tour the Rocky Gap portion of the three-hour tour.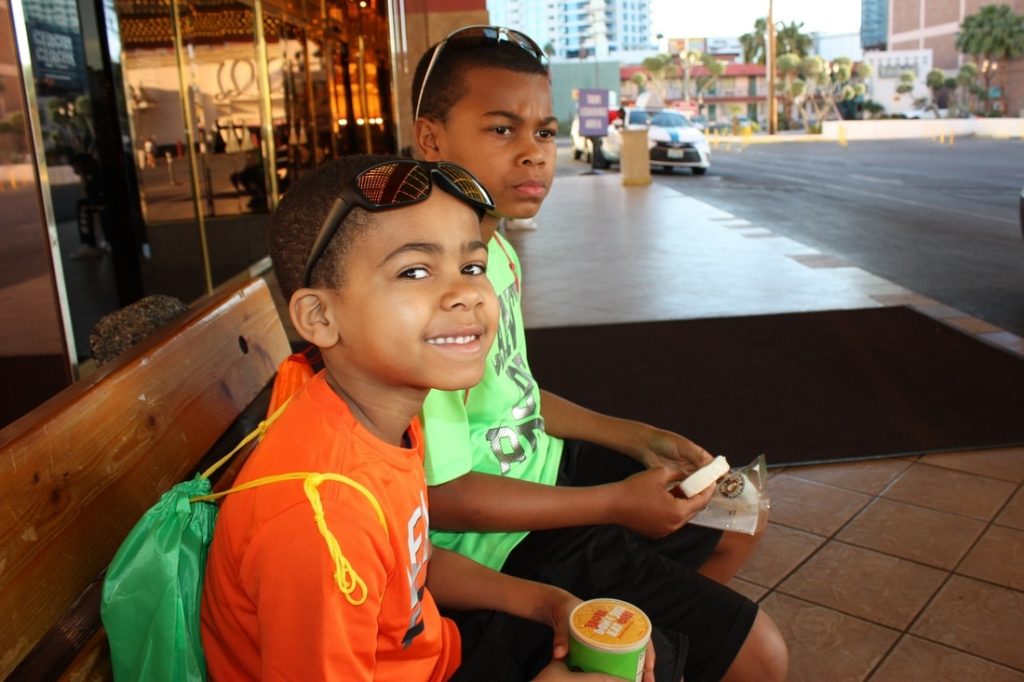 Red Rock Canyon National Conservation Area
After transferring to the jeep, our first stop was the Visitor Center, where my son took a liking to the animal puppets inside of the Gift Shop. Outside of the Gift Shop, the boys took photos at the photo stand, printed souvenir coins, learned about dinosaur tracks, and received passport activity books. I on the other hand, fell in love with the hand-made, wooden, native figurines.​
 Aren't they gorgeous? I mean, look at the details?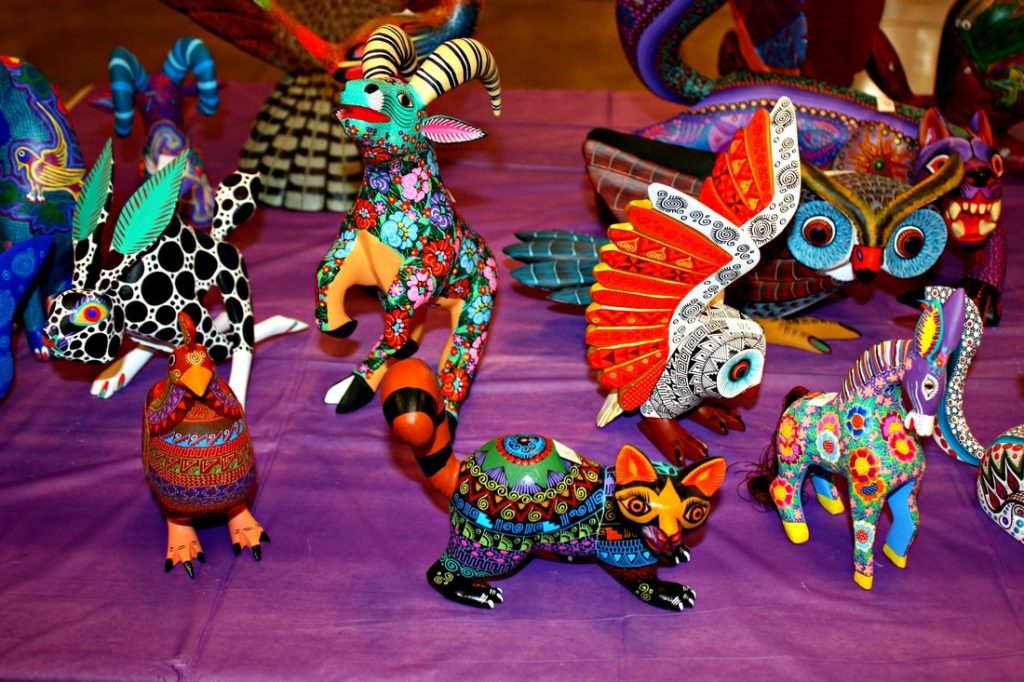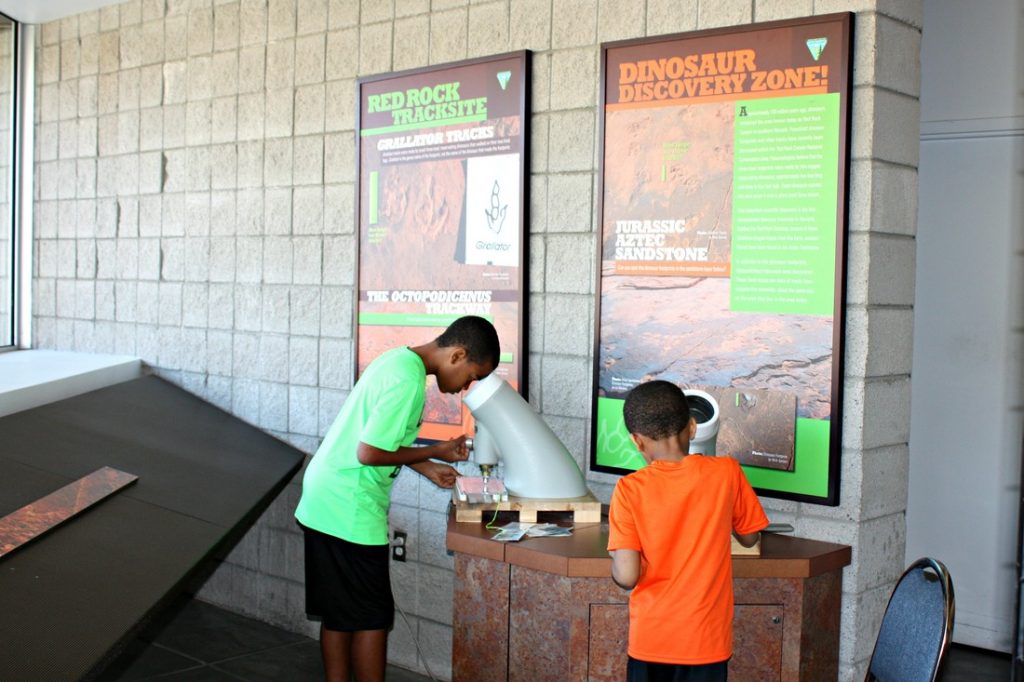 Once outside of the Visitor Center, we were amazed at how much we learned about the tortoise habitat, landscape, and wildlife. Followed by our time spent at the Visitor Center, we headed out to explore Red Rock Canyon's interesting horticulture and landscape facts, along with ancient pictographs.​
Can you spot the pictograph in the photo below?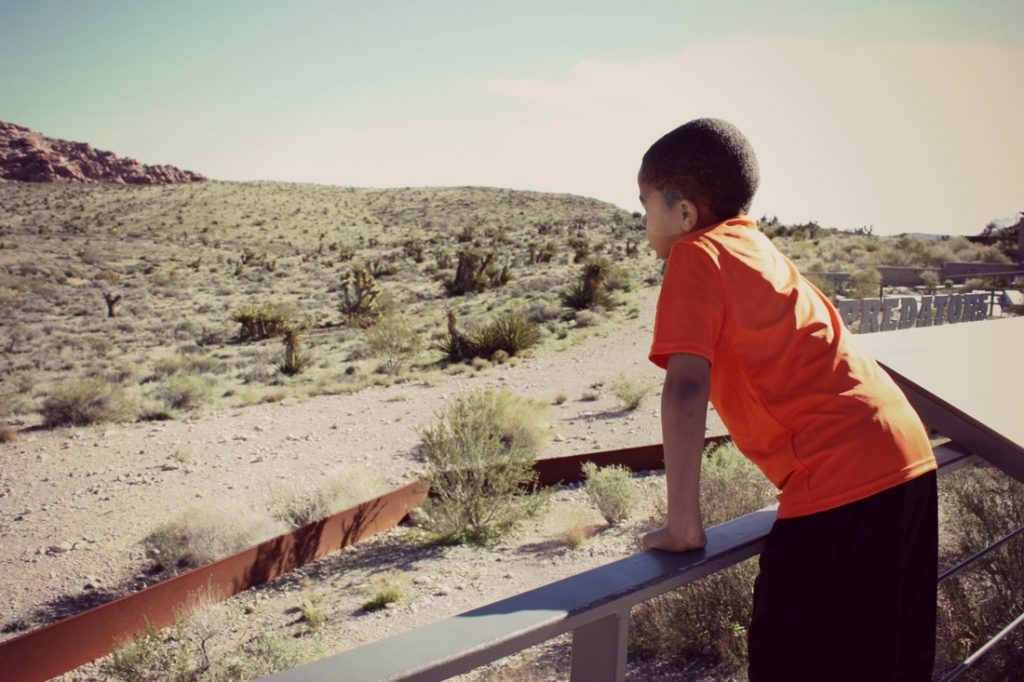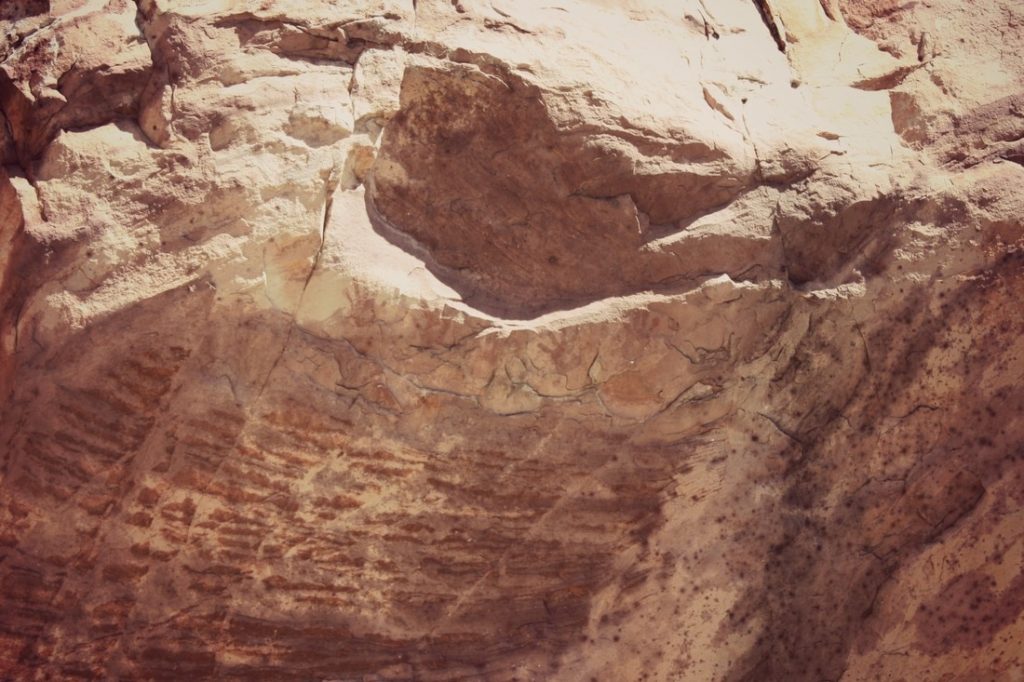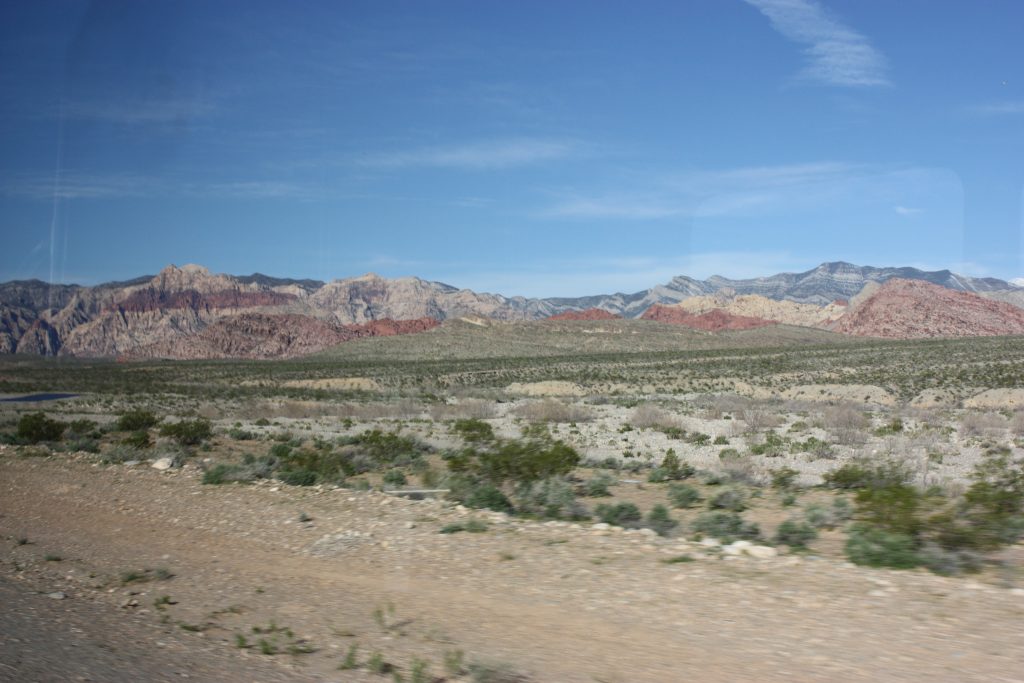 3 Reasons to Take a Pink Jeep Adventure Tour​
#1 – We were able to explore areas that many can't get to unless they hike and/or know the area. And, with us being from Illinois, there would have been no way I would have known the area and how to get around.
#2 – The photo opportunities are amazing! I would have never thought we would have been able to have the photos that resulted from this tour.
#3 – We were given such great information about everything. From the time we stepped onto the shuttle bus to the time we were getting back off at our hotel.​I am sure some of the information that was provided about the area is not a part of the tour, but because the guides have a genuine passion for their work, you are provided with so much more information.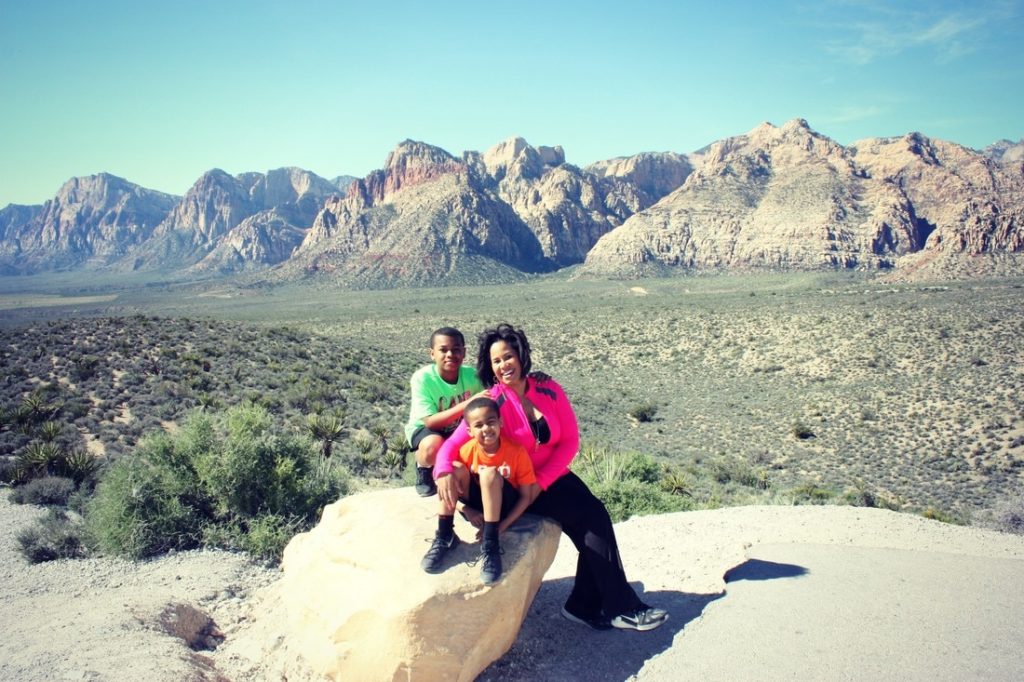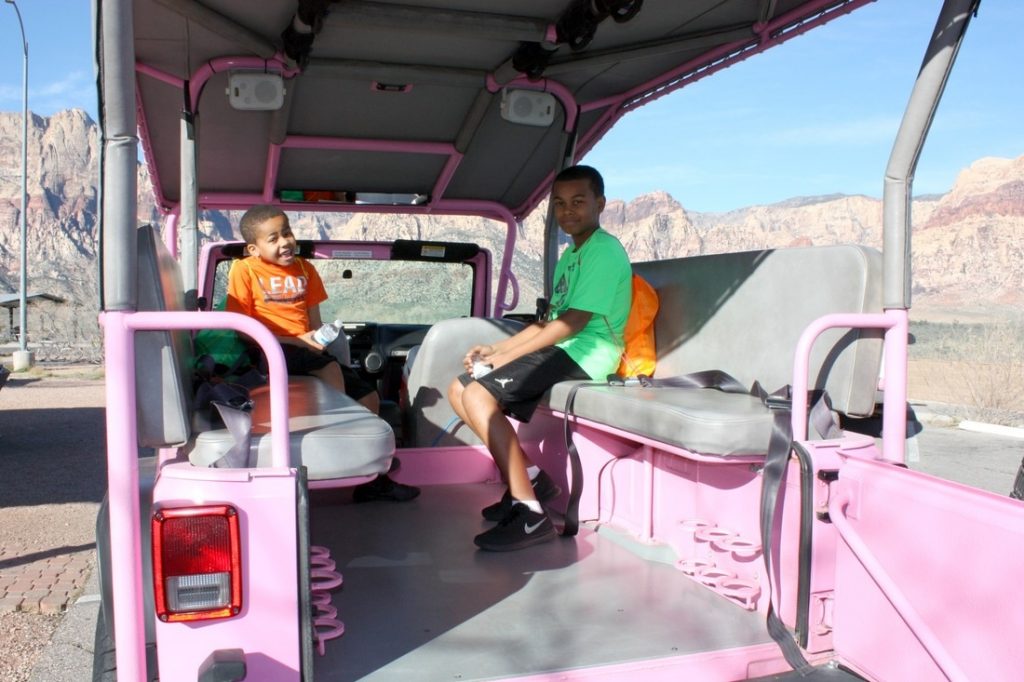 After we finished exploring on foot, we took the best part of all, which was driving through Red Rock Canyon in the pink jeep. It was definitely a bumpy ride, but so much fun!
So, if you are making vacation plans, definitely check into booking a tour today.
P.S. Don't forget…Stay hydrated while out on the tour, kindly tip your tour guide, and if you are traveling with children like I always do, the Nevada law requires children to be properly secured in a car seat until they are at least six years old and 60 lbs. Unfortunately, if your children are 18 months or younger, they are not permitted on this tour.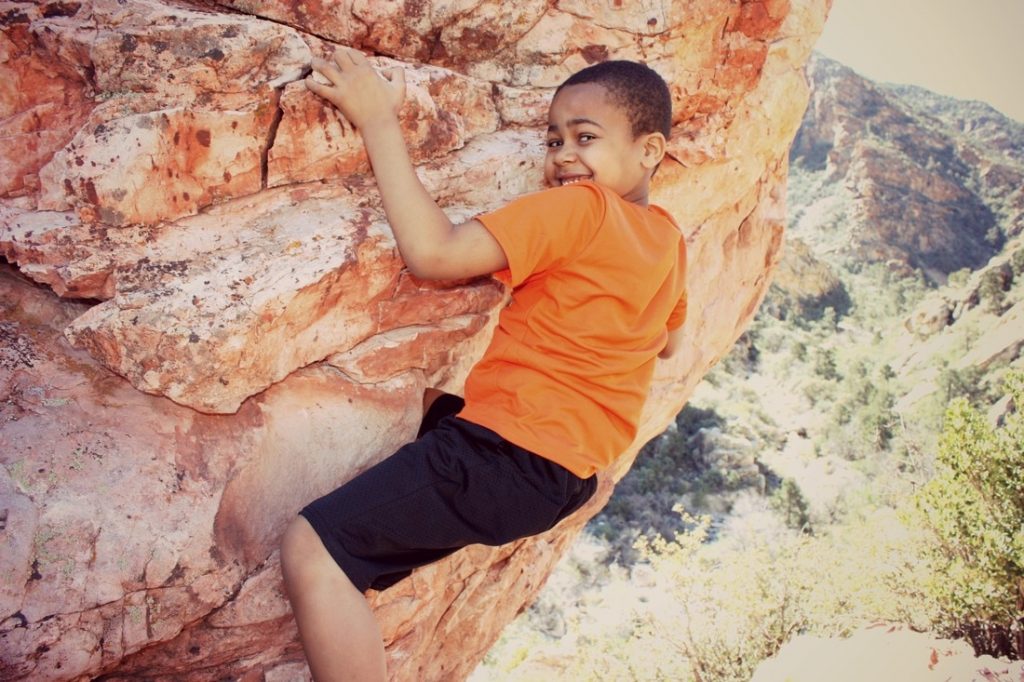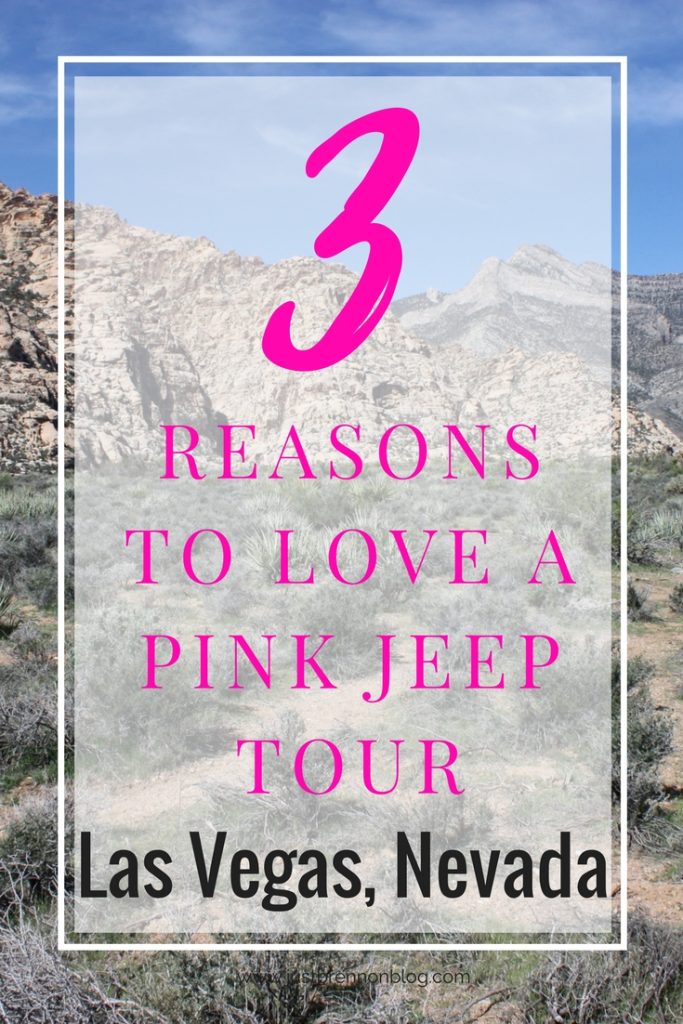 This post contains affiliate links and was updated on 10/31/17.