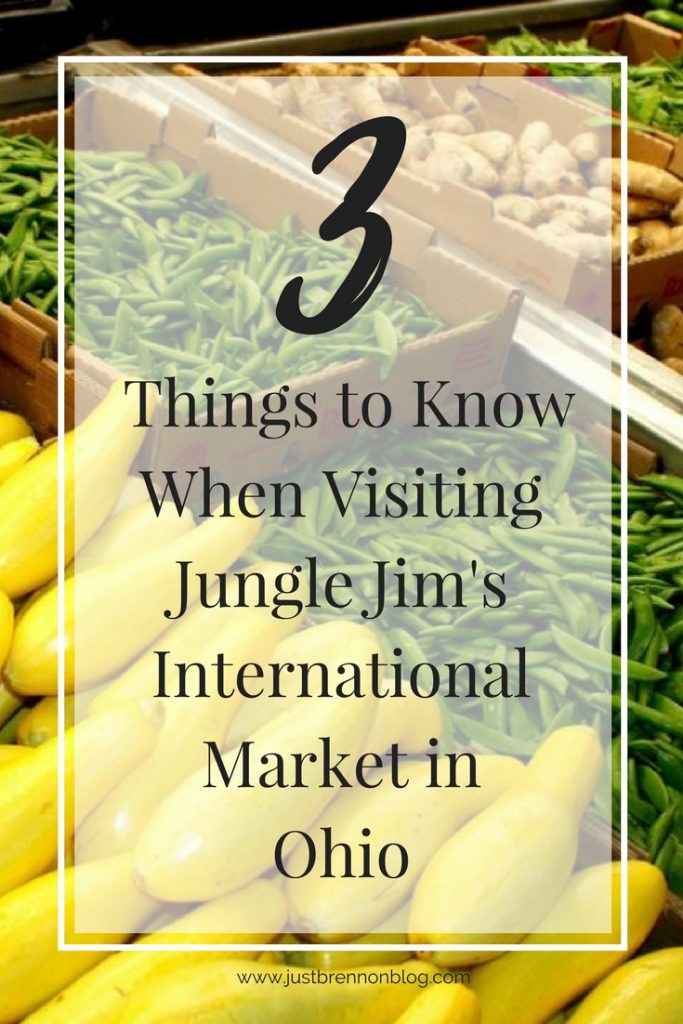 Happy Monday!
Did you enjoy the Super Bowl festivities yesterday? Or, did you find something else to do, like us?
For us, we skipped out on the football festivities and headed out to our 4th state this year! I am WAY more excited about that than any game. (Sorry, if I hurt your feelings about that.)
Even with a busy Saturday, we got up and headed out to Ohio Sunday morning to check out a few attractions I had previously saved in my phone.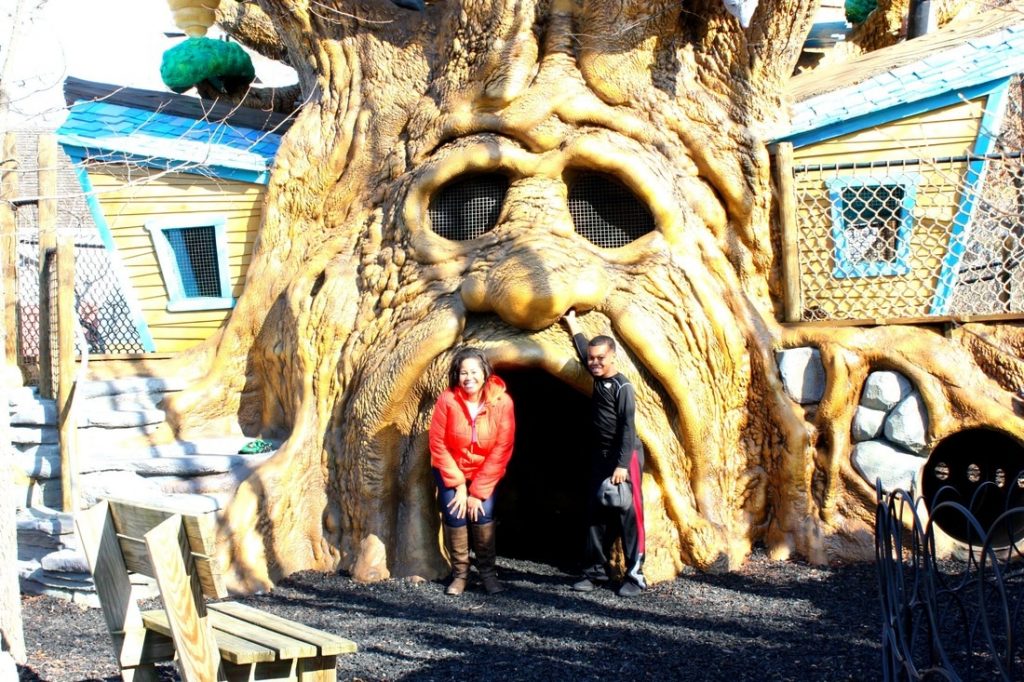 Creating the Itinerary
The first place that I saved was Jungle Jim's International Market; an amazing Ohio gem that I discovered using Travel Math and Roadside America.
When I am searching for places to explore, I use Travel Math to plug in how many cities are in a radius of how far I am willing to travel. I'll then scroll through all of the cities, plop them in on Roadside America, and see what attractions are out there. Then, I'll take it a step further and check out the calendar of events in that particular city. Then viola! An itinerary is born.
Using the method above, made it pretty easy to scout out Jungle Jim's International Market. But, finding the Highfield Discovery Garden was a bit different. It was more of an attraction that I stumbled upon. While searching places to visit in Ohio on Pinterest, a photo of strange tree house popped up. Personally, I thought it looked pretty interesting for the boys. But, when I showed them, they said, it looked pretty scary. Me being me, I still wanted to check it out, though.
I mean, look at it! Wouldn't you want to check it out?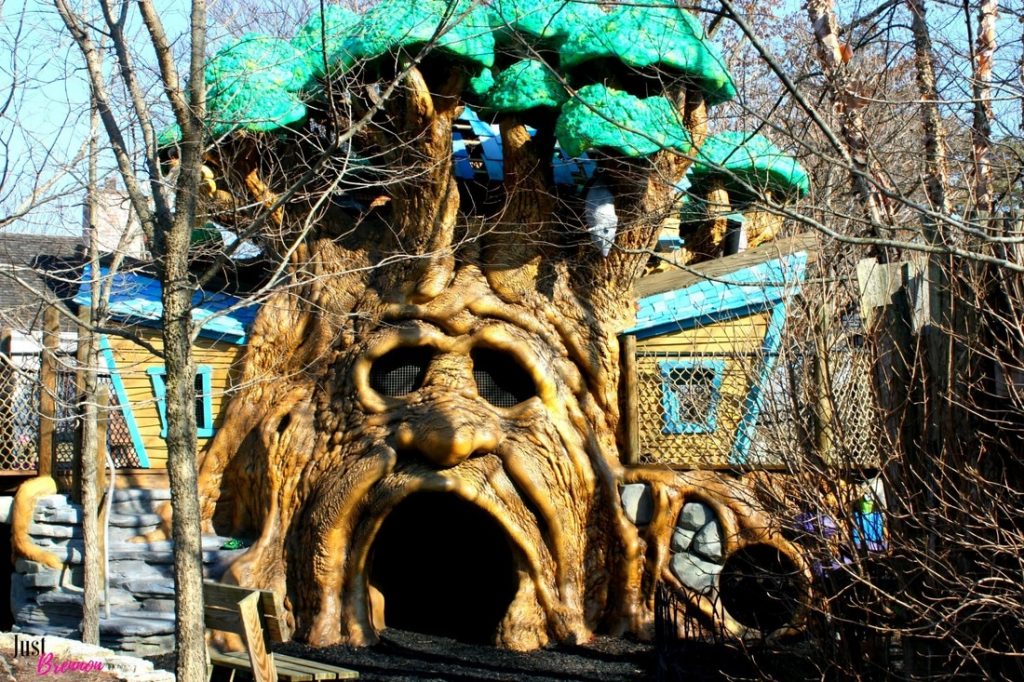 Traveling to Ohio
After stopping for coffee, we were able to hit the road at exactly 9 AM; much later than I would have like to, but since, we were just "kinda going with the flow", it wasn't a big deal. We took 74 East right out of Illinois, across Indiana, and straight into Ohio. Aside from a bit of traffic congestion around Indianapolis, the roads were clear, the sun was shining, and the traffic was at a minimum. I'm guessing "everyone" was prepping for their Super Bowl parties.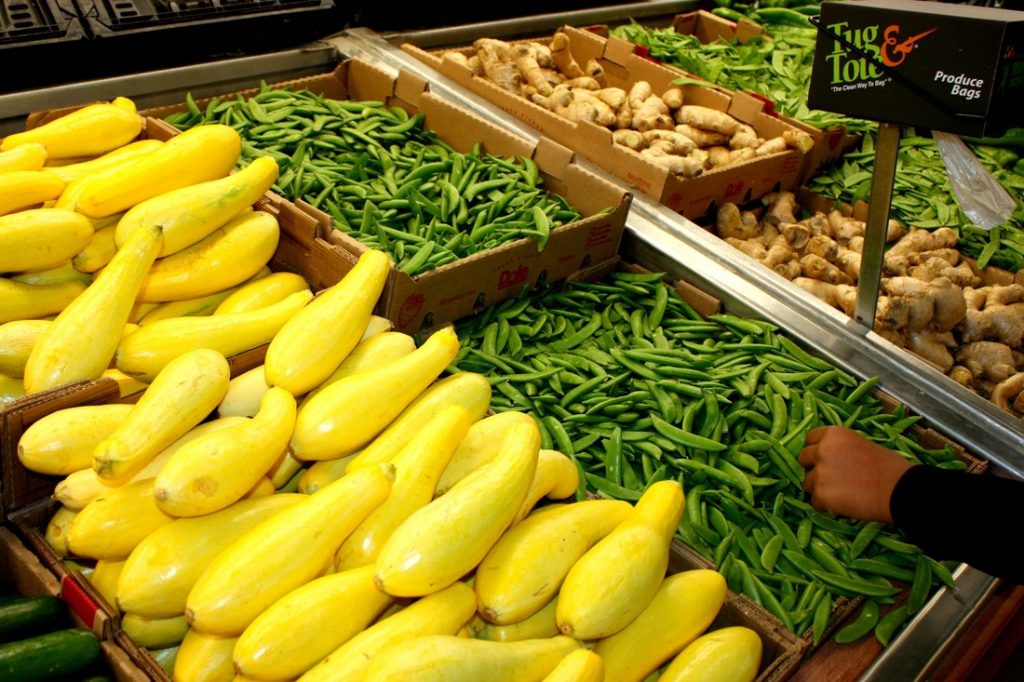 Jungle Jim's International Market
After about three hours of driving, we arrived at Jungle Jim's International Market.
I would have never guessed that the market had its own street named after it. How many markets do you know that have their own street?
As we walked up to the market, we were greeted by the cutest and most colorful elephants, giraffes, and super fruits. That alone sold us on the market before we even entered. Once we entered, I couldn't believe how large the market actually was.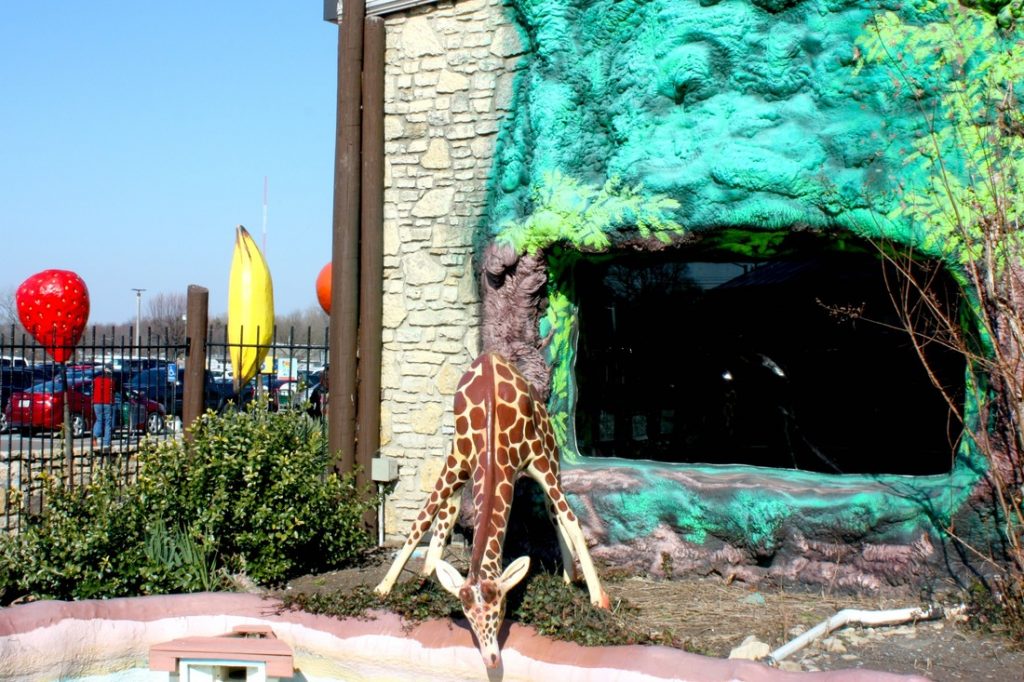 Any food that you could possibly think of is in that market. I mean really, why wouldn't it be? The market has over 200,000 square feet of shopping space.
We easily spent over an hour in the market just walking around, picking up a few items here and there, enjoying the eccentric attractions, and sampling a few of the samples.
They even had beer tastings! Wow!
But, seriously, look at that quirky looking Mr. Corn on the Cob with his adorable Ms. Butter friend!
​How cute?!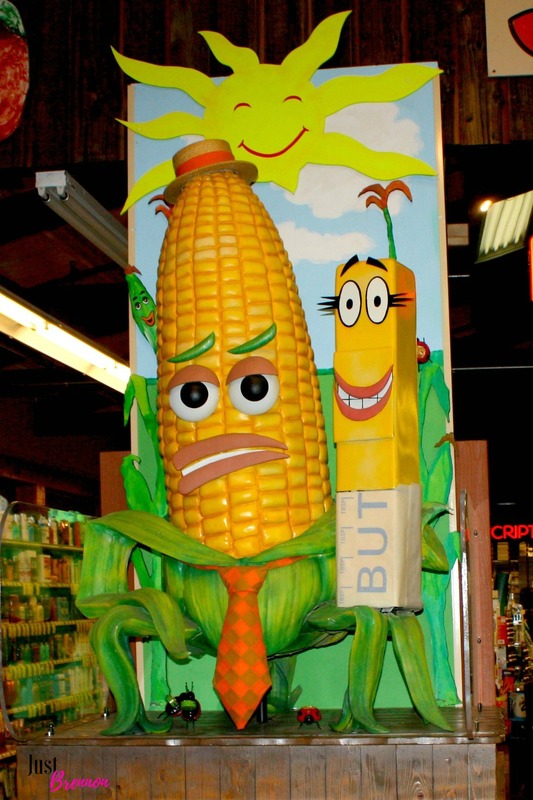 3 Things To Know When Visiting Jungle Jim's International Market
A few weeks ago, we took our Super Bowl Sunday Adventure to Ohio, where we saw some pretty whimsical attractions. Since then I have thought about three things that would better prepare you for your trip to Jungle Jim's International Market. So, I wanted to include a brief update.
Take extra money

. You will spend money, whether you plan to or not. This is not just any kind of market or grocery store. Jungle Jim's is an International Market that carries food from over 70 countries! You will find something or sample something that you will indeed want to purchase.

Bring a cooler.  

Like I said before. You will buy something. And, to keep it cold, have a cooler packed with ice for your travels home.

Dress comfortably

. I know this may sound crazy for a grocery store. But, seriously, you are walking for what seems like FOREVER to get around the entire market. On our visit, we easily spent over an hour and a half there.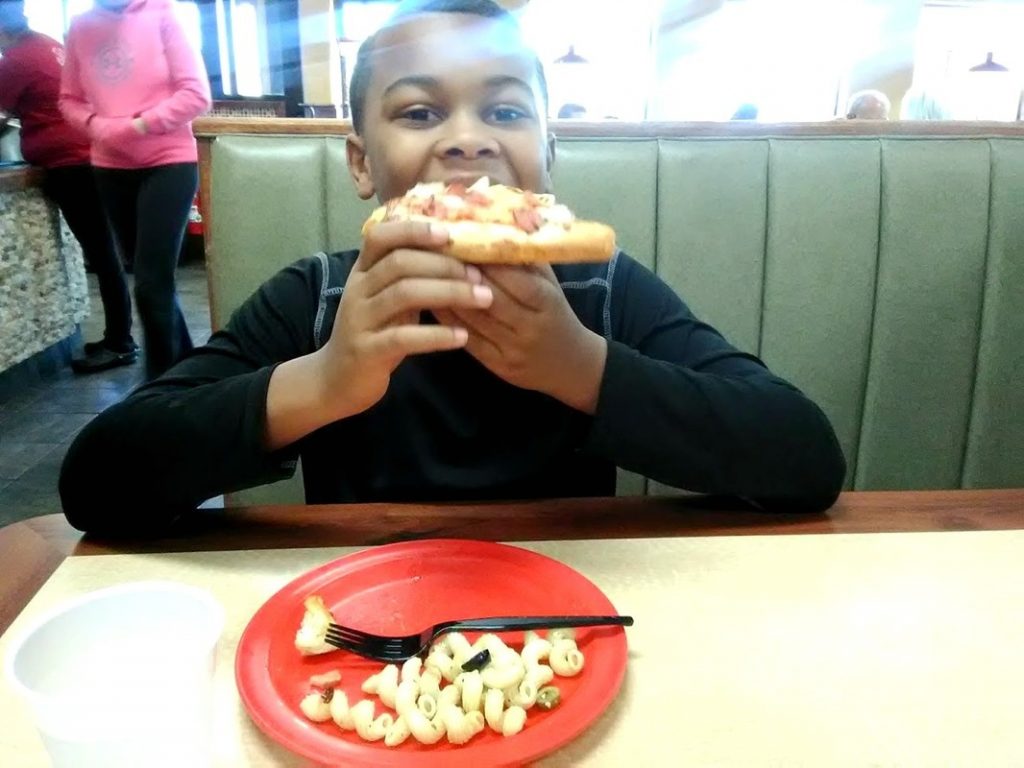 Cici's Pizza Pit Stop
After spending about an hour and a half there, we circled the building and made a pit stop for lunch at Cici's Pizza. We hadn't eaten there since we were in Florida in 2014. So, it was definitely worth a stop with the exception of the age limit bummer. My oldest son just recently turned 11 and crossed over on the menu. Instead of paying for a 10 years and under, child's buffet for $3.99, I had to pay the adult price of $5.99. Sigh.
Once we were back in the car, we had about an hour left before we needed to get back on the road to make it home by dusk. So, out of curiosity, I plugged the address to the Highfield Discovery Garden into my GPS and what do you know?! It was six miles down the road, on the same road that we were already on.With only an hour left to explore, being able to drive six miles down the road to another attraction was the perfect way to maximize our time.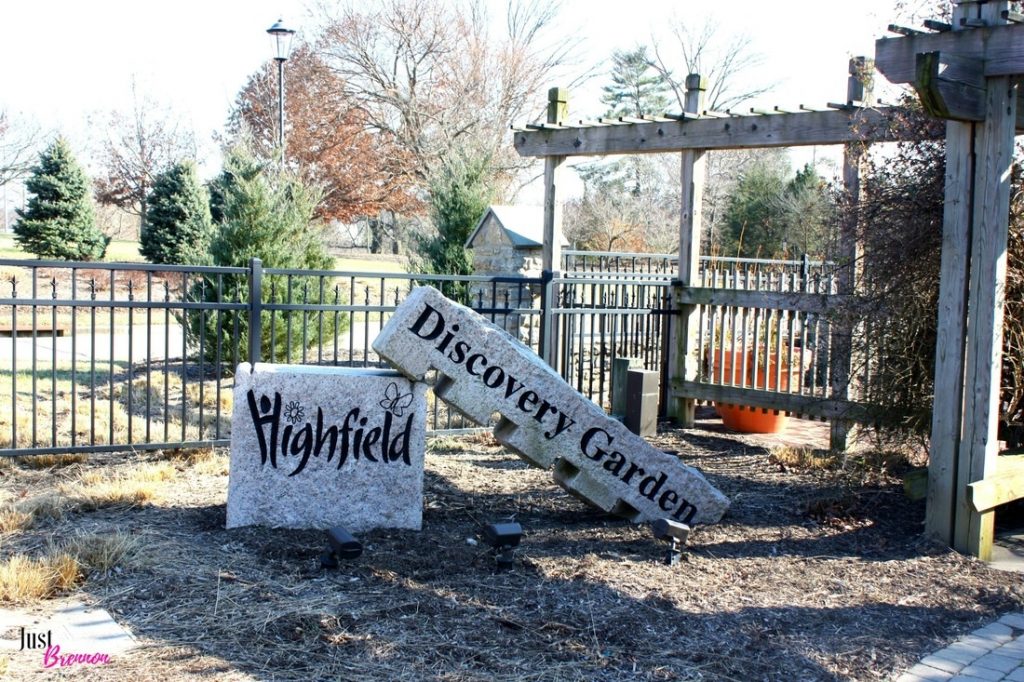 Highfield Discovery Garden at Glenwood Gardens
I wasn't for certain where we were headed to, so I almost missed it. But, once we arrived, I found out that it was one of the great parks of Hamilton County, complete with a visitors' center, trails, wetlands, etc. And, although. There was potential to do so many other things, we chose to spend our time in the Discovery Garden.  Remember, our main reason for going was to check out that strange looking tree house.
You can't see much from the road. So, just know that you will need to go inside the Visitors' Center, pay for your admission, and enter the Discovery Garden through the Visitors' Center.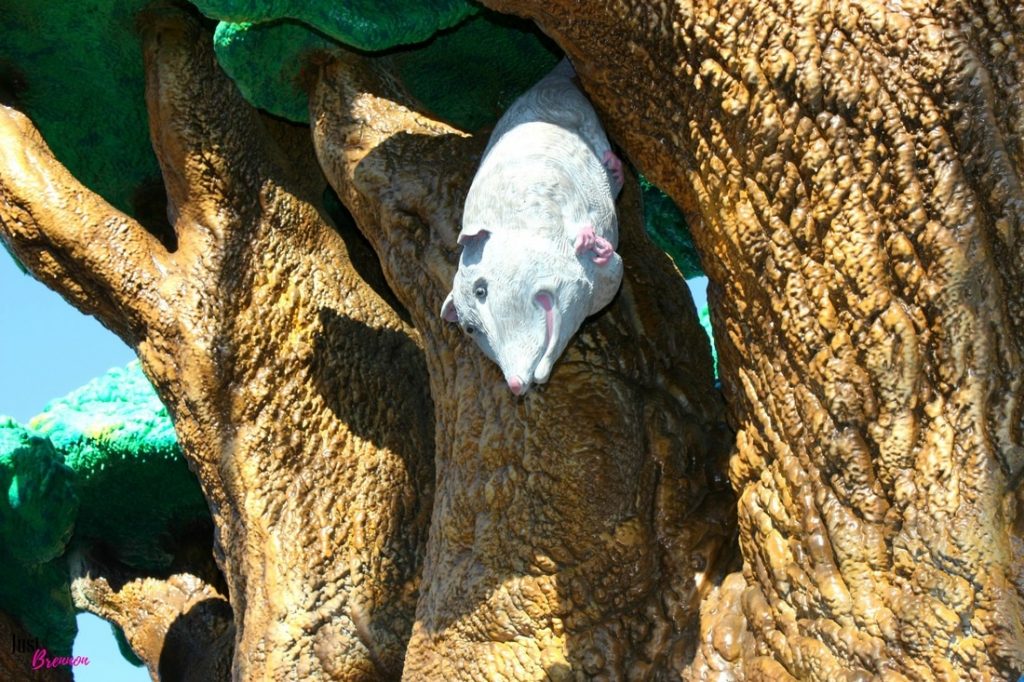 Aside from the tree house, we were delighted by the smaller gardens and whimsical environment.
Some of our favorites included the Discovery Tree, the Trolley Garden with the running Thomas the Train and trolley,  the Frog & Toad Garden, and the mushrooms. Overall, the Discovery Garden was beautiful even with it being winter and a lack of greenery.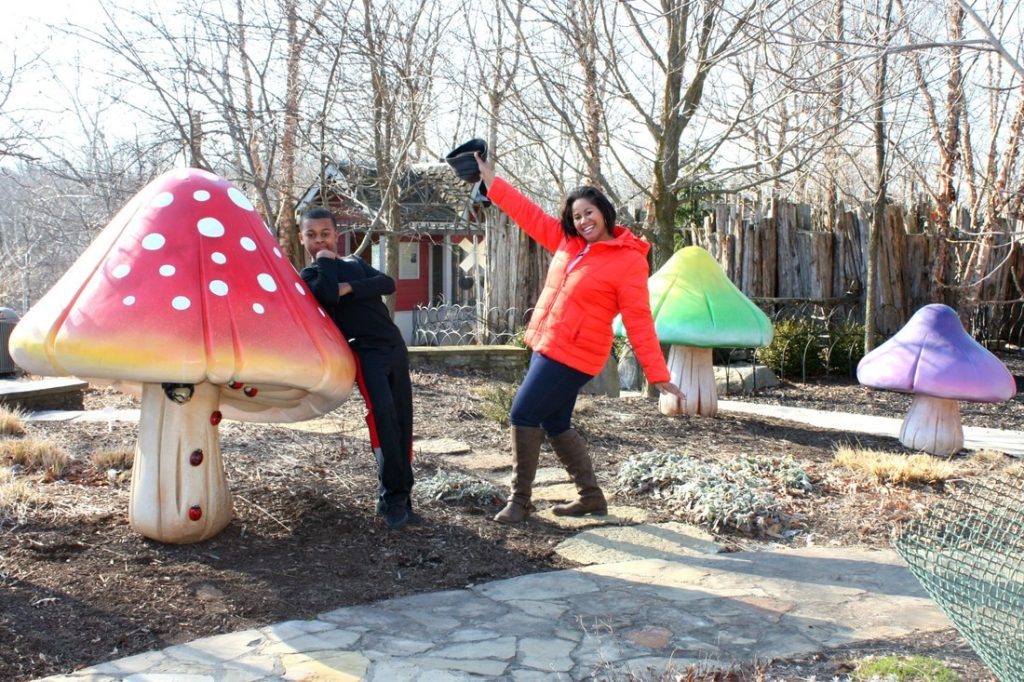 Returning by Dusk

Finally, after spending our last hour at the Discovery Garden, we headed back home, so that we could arrive back by dusk; which we did. Look at that sky, would you?!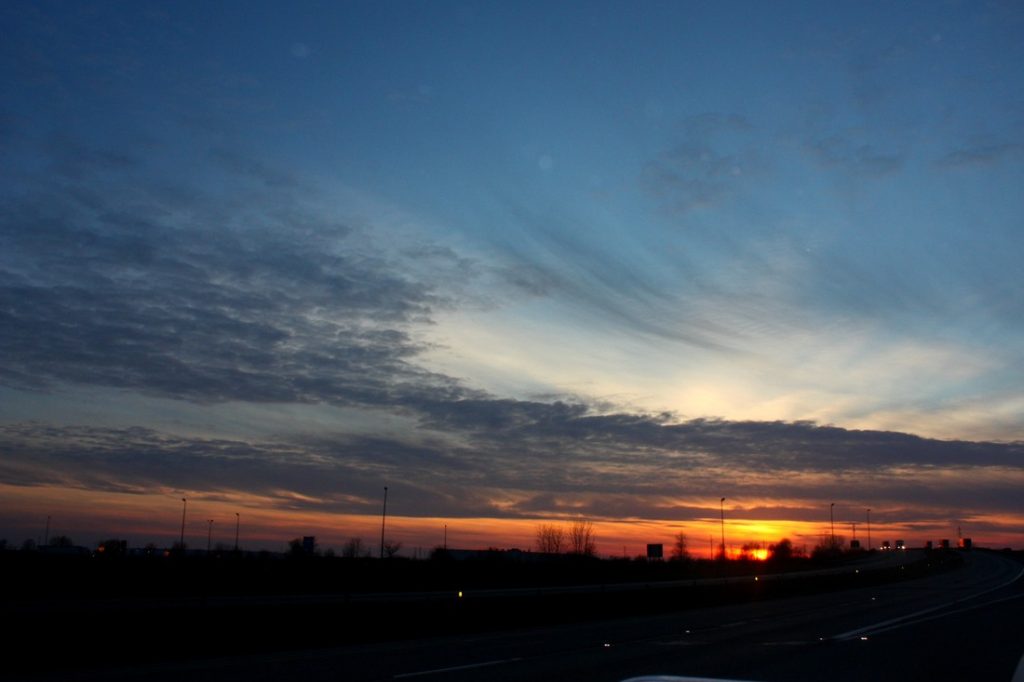 The Budget
Now, if you have been following our previous adventures in our 50 States in 365 Days, you will know that I always post budget information. Doing so keeps me accountable, but also shows that you can take amazing adventures for less than you think, as long as you don't splurge too much!
So, here's the financial damage.
Breakfast & Lunch $18.34
Splurge at Jungle Jim's $15.89
Discovery Garden Admission $4.00
Gas $38.00
Total: $76.23
I would have liked to have stayed under $50. And, had I not splurged on kawaii items and extras at Jungle Jim's AND packed our lunch instead of stopping at Cici's; I would have.
But, look at the FUN stuff, I picked up….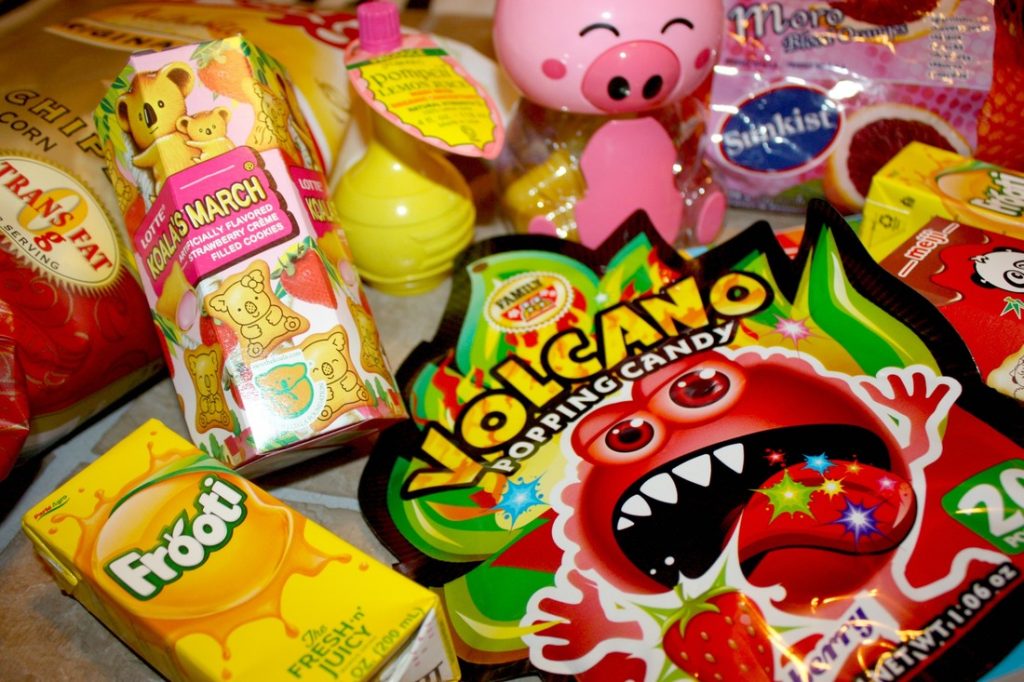 ​Disclosure: This post contains affiliate links.
Updated 2/9/18