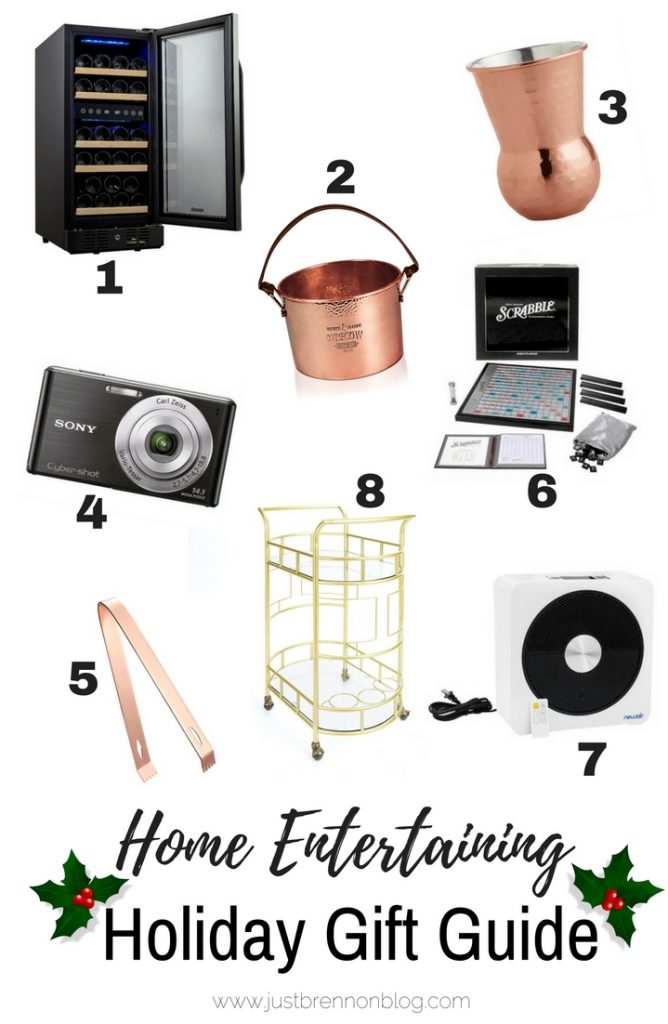 Can you believe it's already the holiday season? Sprinkles of evergreen, crimson red, and glitter gold are already making their way through all of the stores. But, before you head out to get your shopping done or scroll through site to site, I've created my 2017 Home Entertaining Holiday Gift Guide with eight things that I have grown to love to keep my friends and family entertained, cozy, comfortable while visiting.
Whether you are searching for items to entertain with during the holidays or seeking out the perfect present to gift your favorite host, look no further. I've found it and tried it for you!
2017 Home Entertaining Holiday Gift Guide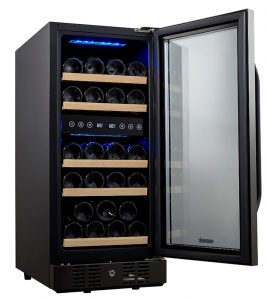 #1 – NewAir Black Stainless Steel Wine Cooler | 290DB-B

Nothing gets more sophisticated that having your own wine cooler to entertain guests. Adding this trendy appliance to our dining room has not only enhanced the entertaining experience, but encouraged me to look further into the art of aging wines.
Shop | NewAir Black Stainless Steel Wine Cooler | 290DB-B
Save 25% using the code – JustBrennon
#2, 3, 5 – Copper Mugs, Ice Buckets, and Tongs
After purchasing my bar cart, I learned and looked up everything I could about bar cart styling. I played with books, ice buckets, candles, plants, and anything else I could get my hands on that would make it look appealing for guests. Over time, I have redecorated it several times for various gatherings. But, out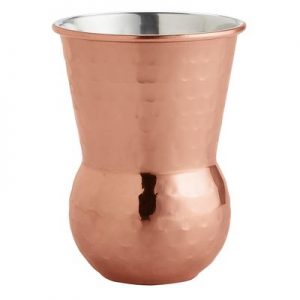 of everything, my guests always appreciate the bar ware sophistication such as the various ice buckets, tongs, and drink ware. Right now, I'm crushing copper.
Check out the links below and then head over to my Copper Mugs Review.
Shop | Eximus Power Copper Mugs
Shop | Copper Ice Bucket
Shop | Copper Tongs
#4 – Sony Cyber Shot Digital Camera
Whenever family and friends are visiting with us, I always get photos, but sometimes, people like to use your camera to include you in the photos, too. This is great, but it's not great when someone drops your professional Canon or Nikon. So, to prevent this from happening, invest in a small, hand held digital camera that takes clear photos and it easy to pass around. My favorite is the Sony Cyber Shot. Three years ago, I started with a blue one and last year got a black one. It's definitely a favorite on my list.
Shop | Sony Cyber Shot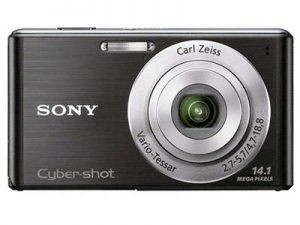 #6 – Scrabble Onyx Edition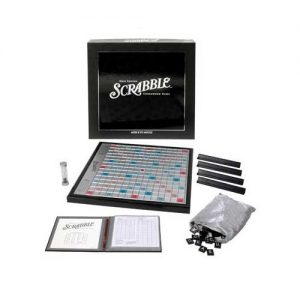 So many times, while our family is together, we look to doing other things besides eating and talking, so board games have become "our thing" to do. When we have younger children around, we play games such as UNO and Sorry. But, when the adults get together, we enjoy Scrabble and Monopoly, but we only play using the Deluxe Editions. It's nothing like spinning the Scrabble Board around to you!
Shop | Scrabble Onyx Edition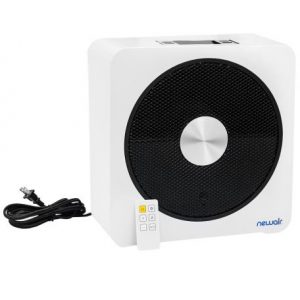 #7 – QuietHeat 15 Space Heater
With winter months approaching, it's always nice to have a small space heater and throw blankets around to keep guest feeling cozy and warm. The QuietHeat15 makes our space looking trendy and chic, heats the room, and always starts conversation.
My son's uncle was in from California recently and thought it was a speaker. So, quite naturally that started a conversation.
Shop | QuietHeat 15 Save 25% using the code – JustBrennon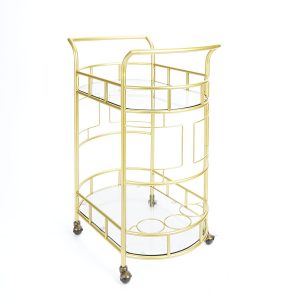 #8 – Bar Carts
Finally, having a bar cart is ultimate sophistication. And, the only thing that makes it even better, is having a beautifully styled (and, stocked) bar cart. When I moved back to Illinois in 2014, one of the first things I purchased for our place a bar cart because I knew that I would resume entertaining close friends and family, and I wanted to do it tastefully.
Shop | Silverwood Gold Bar Cart
This post contains affiliate links to products mentioned above.