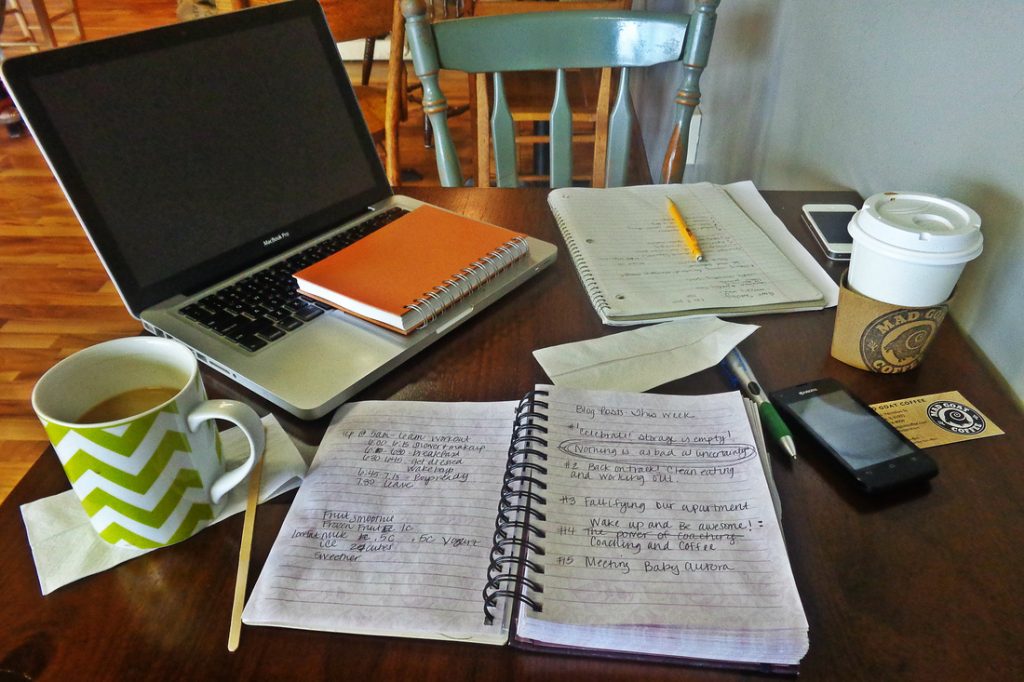 While standing in line at the coffee shop, I looked around at the mugs they were selling. One in particular caught my eye; the bright orange one that read, "Wake Up and Be Awesome". I was immediately inspired because it was September 1st; the very first day of a new month and I was waiting to meet up with Ami and do some coaching! What a perfect way to start a new month; with positivity and encouragement!
We have recently started linking up weekly. A few weeks back we chatted via phone. This week, we were able to meet up face to face!
It is amazing how powerful a positivity session can be!  I believe a few weeks ago we chatted for about two hours…this time we were well into three hours! Probably, not you're your typical coaching session, but very well worth it!
After our last session, I was ready to take on the world and believe it or not, I was able to cross everything off of my weekly to do list…with the exception of following up with a particular social media site and that is only because I am still "considering" it. Yesterday, when we left, I didn't feel the power to take over the world; instead I felt a sense of peace and accomplishment. I also felt very grateful to be able to work with Ami. I am very particular with who I let into my circle and so is she, so letting our guards down and speaking about our personal and most private goals takes a considerable amount of vulnerability.
Anyway, Happy September! What are your goals for the month?