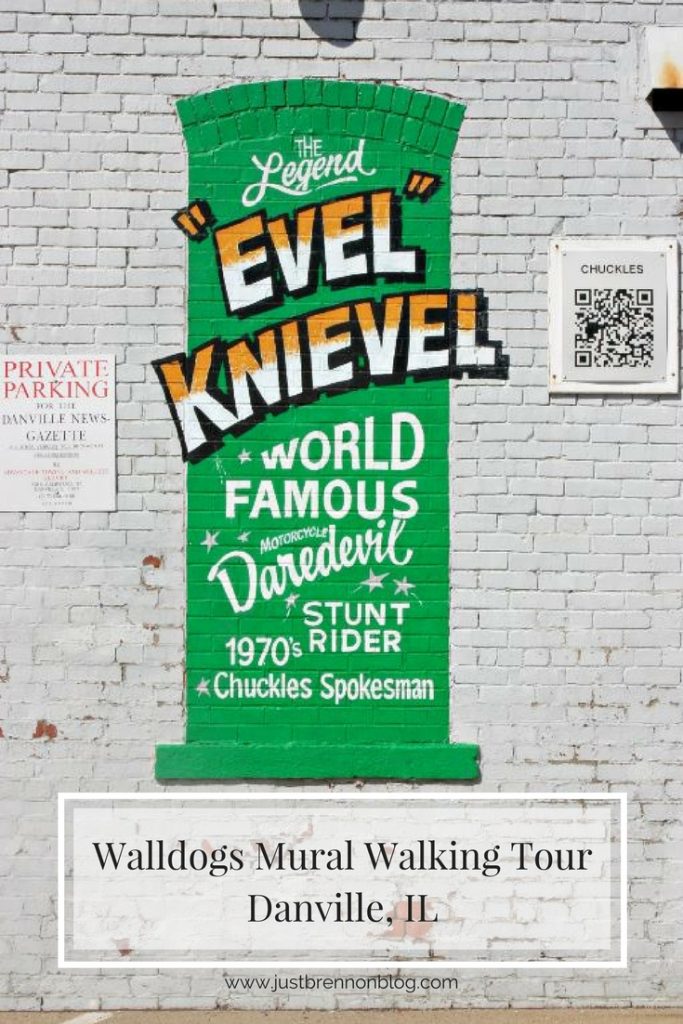 A few months back, when the weather was nice, I attempted the Walldogs Walking Tour in Danville. Mind you, I have lived here many years and have never intentionally set out to complete the tour – until this time.
What is the Walldogs Mural Walking Tour?
According to Enjoy Illinois, "Walldog sign and mural artists trace their trade back to the sign painters of old who painted advertisements on walls in communities all over the country. They worked like dogs in the hot sun and thus came to be known as "wall dogs".
During the summer of 2010, a reunion was held for the Walldog sign painters where they literally transformed Danville overnight with a variety of murals "illustrating our area's pride in our history and art."
They even had their hands in the pot with the creation of the Lindley Sign Post Forest which is located in downtown Danville.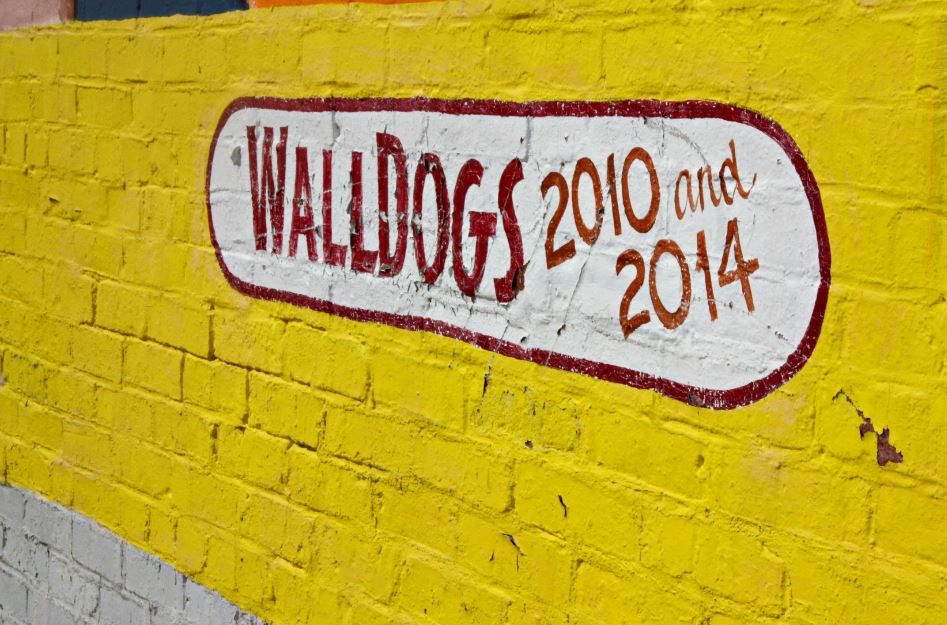 My Favorites
Of all of the wall murals, I definitely have my favorites which can be found below. On another nice occasion, I'll have to be sure to jump into some of my own photos. Until then, enjoy the beautiful art murals as they are.
Chuckles Walldog #6
Mike Meyer, Artist
137 N. Walnut Street, Danville, IL
Who doesn't love a yummy pack of Chuckles?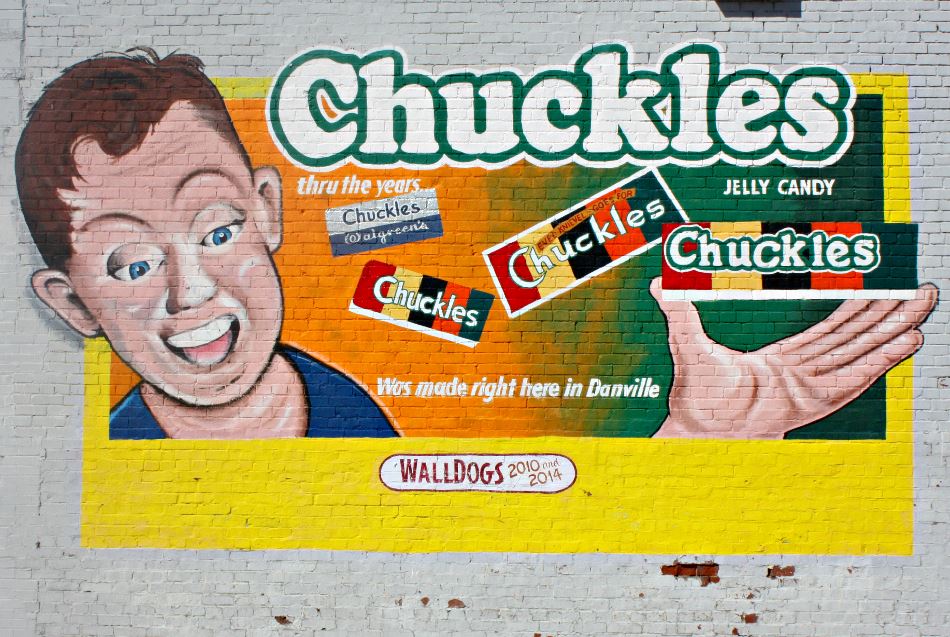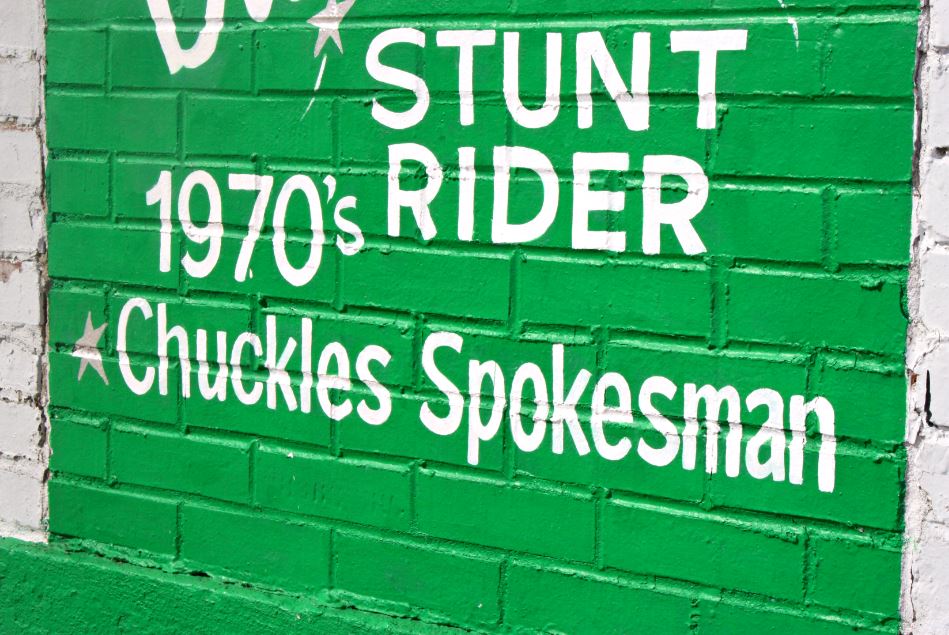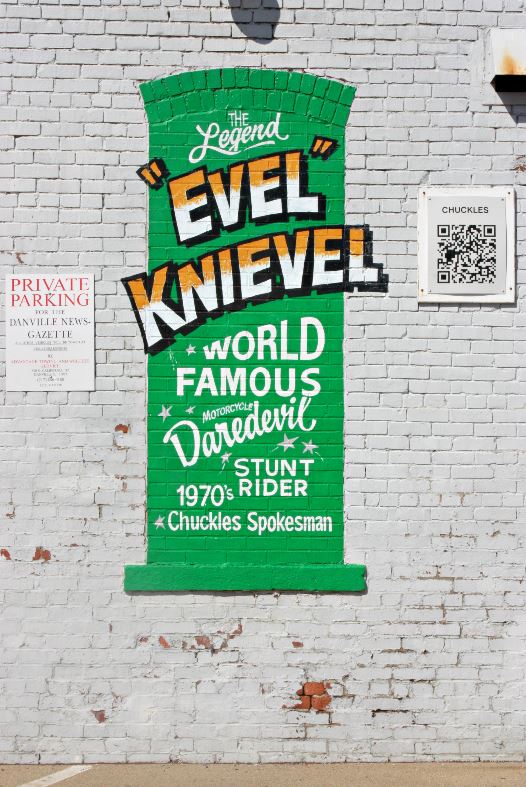 Danville Fire Co. Engine House #2 Walldog  #11
Duncan Wilkie, Artist
705 N. Walnut Street, Danville, IL
This was the first all African American fire station in the state of Illinois.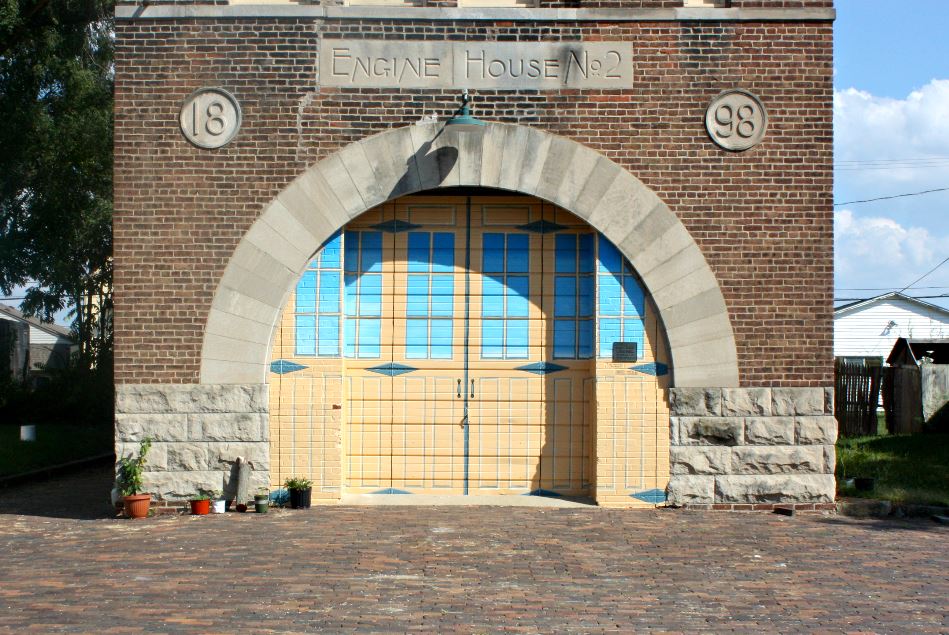 Star Fireworks Walldog  #15
Diaz Boys, Artists
110 Van Buren Street, Danville, IL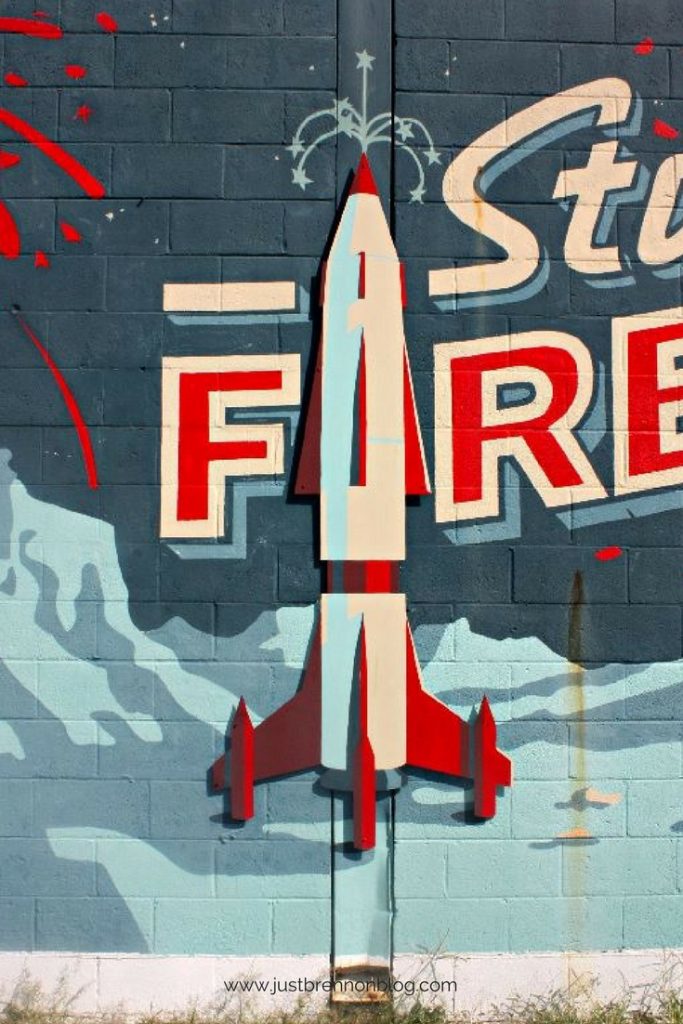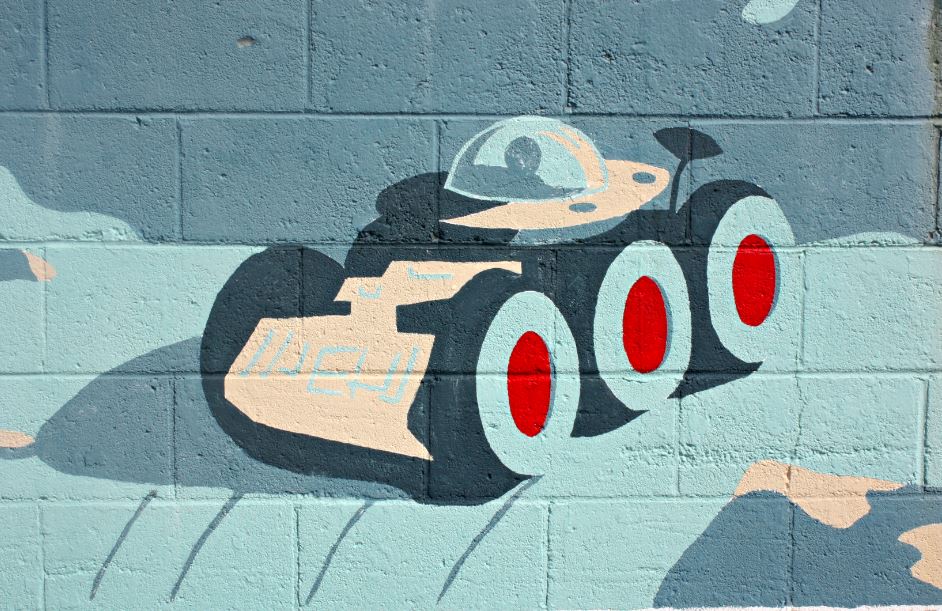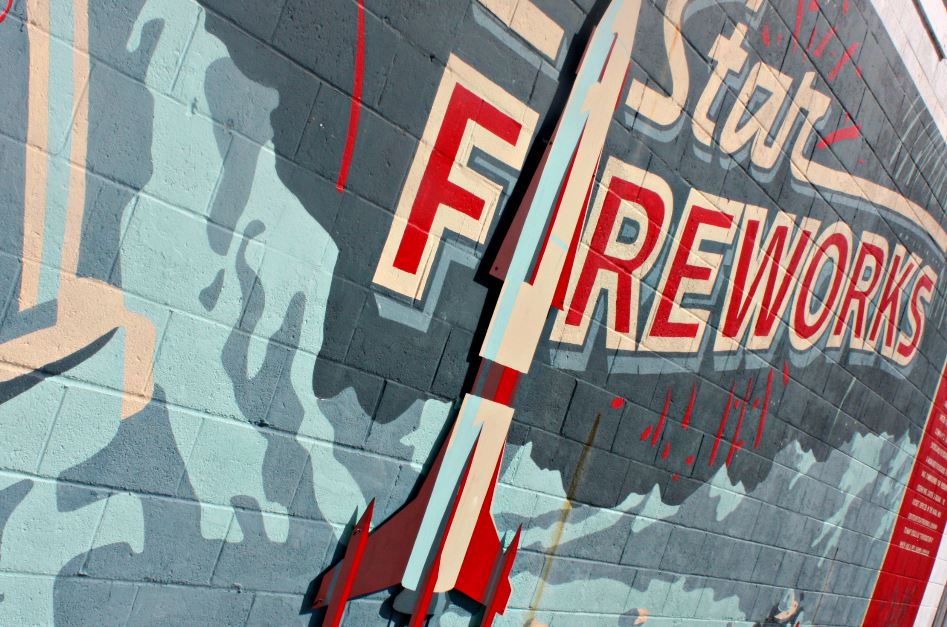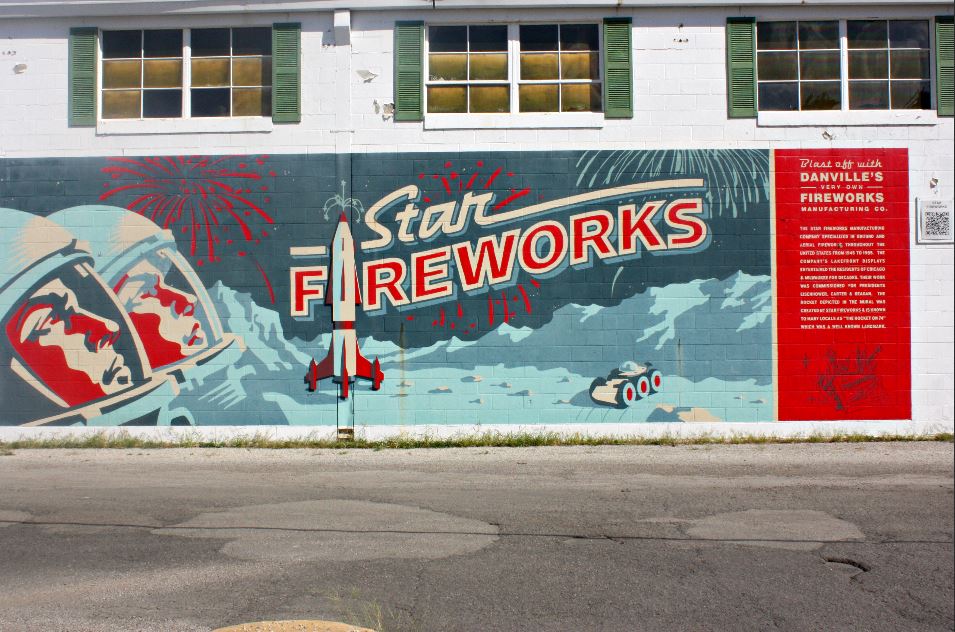 Since, there are several murals along this tour, I will be completing the tour in separate blog posts. So, keep y our eyes peeled for Part 2 of the Walldogs Mural Walking Tour.
Which are your favorites from above?
Don't forget to subscribe or vote below!