This page contains affiliate links to products I recommend. If you purchase something, I may receive a small percentage of the sale at no extra cost to you.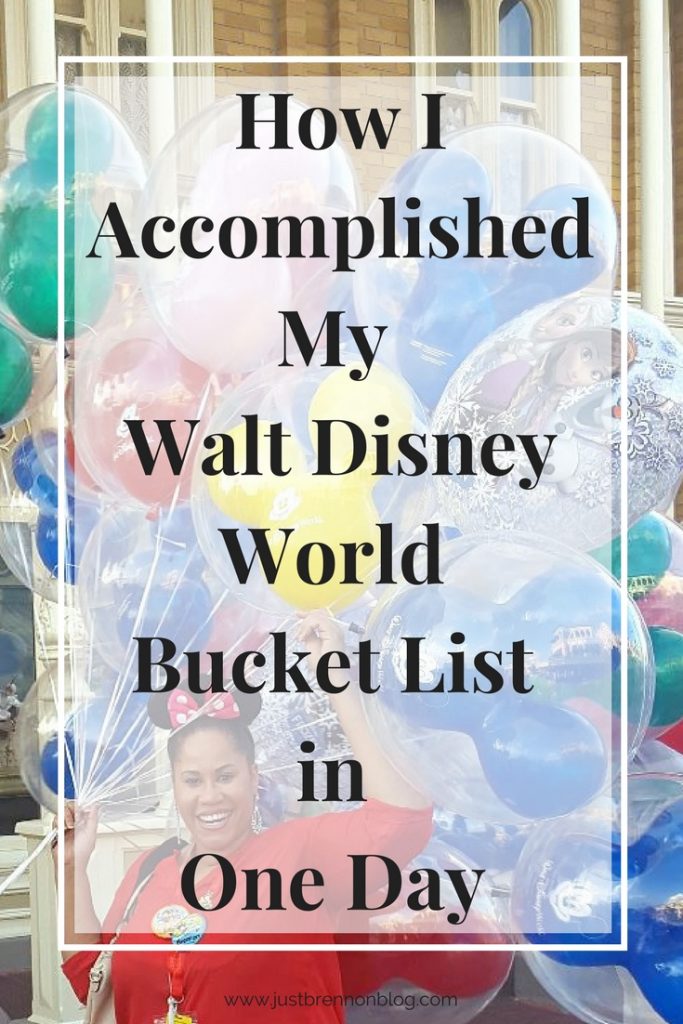 Hey! Hey!
So, a few days ago, a took a mini vacation and headed to Walt Disney World in Florida! Totally random, I know!
Here's the thing.
Since, we are planning our Dimes to Disney family vacation in September, I thought it was only appropriate to fly down and check out the parks, so that I could know exactly what we wanted from our family vacation.
I flew in on Monday to attend a Media Event by EZ Dis Instant Impressions, explored Walt Disney World on Tuesday, and flew out on Wednesday. We'll talk about the itinerary and transportation in another post.
But, before I headed down, I scribbled down my Disney World Bucket List that you can find below, as well as how I accomplished each one within the day.
Wear a Minnie Mouse headband and sunglasses.
Before, the trip, I purchased a Minnie Mouse headband and brought it with me along with sunglasses, so it was easy to get several photos throughout the day in these.
You can save 5% everyday at Target by using a Target REDcard.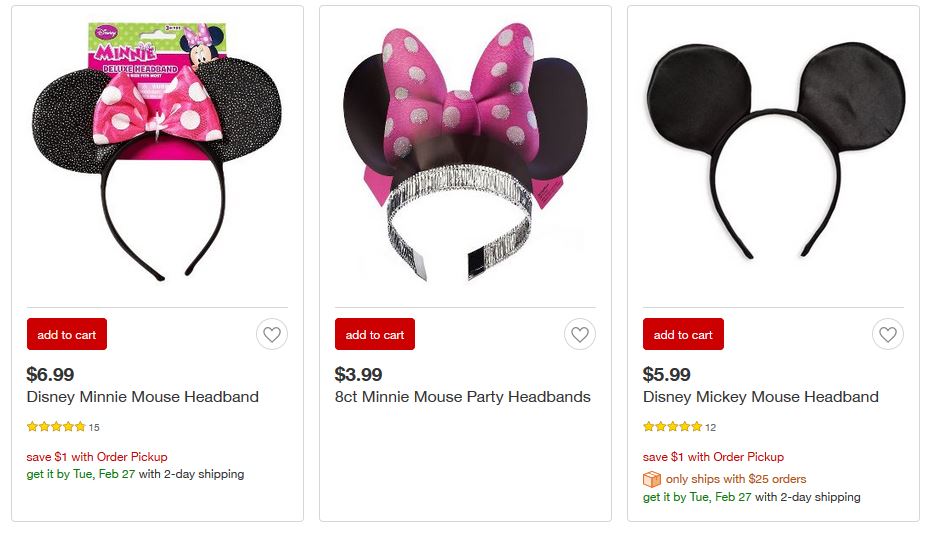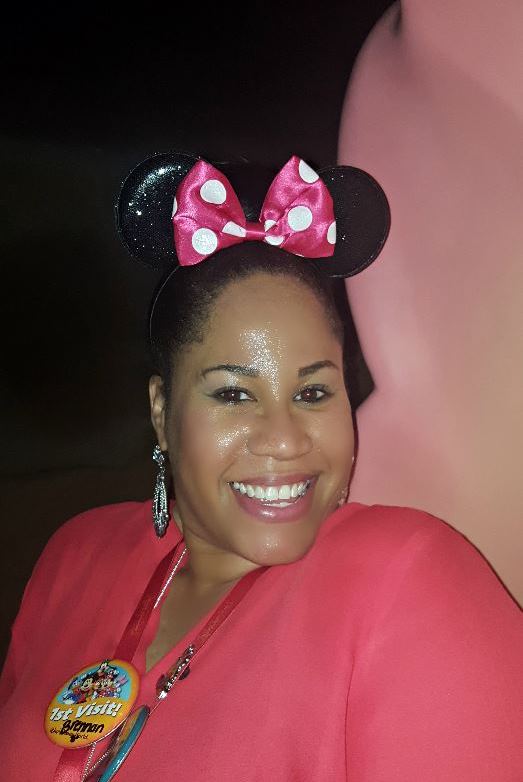 Get a tradeable pin for my lanyard.
I also stopped in a Gift Shop and picked up a Minnie Mouse 2018 tradeable pin. The pin was only $5.99 in the Gift Shop, but were extremely more expensive in the park. My advice would be to get your pins and lanyard in a Gift Shop outside of Disney to save money.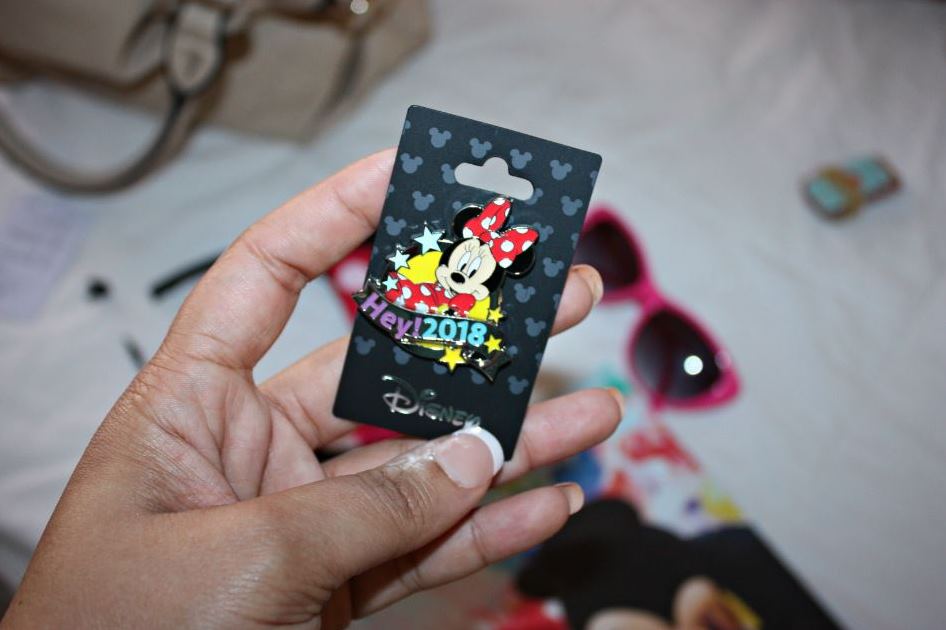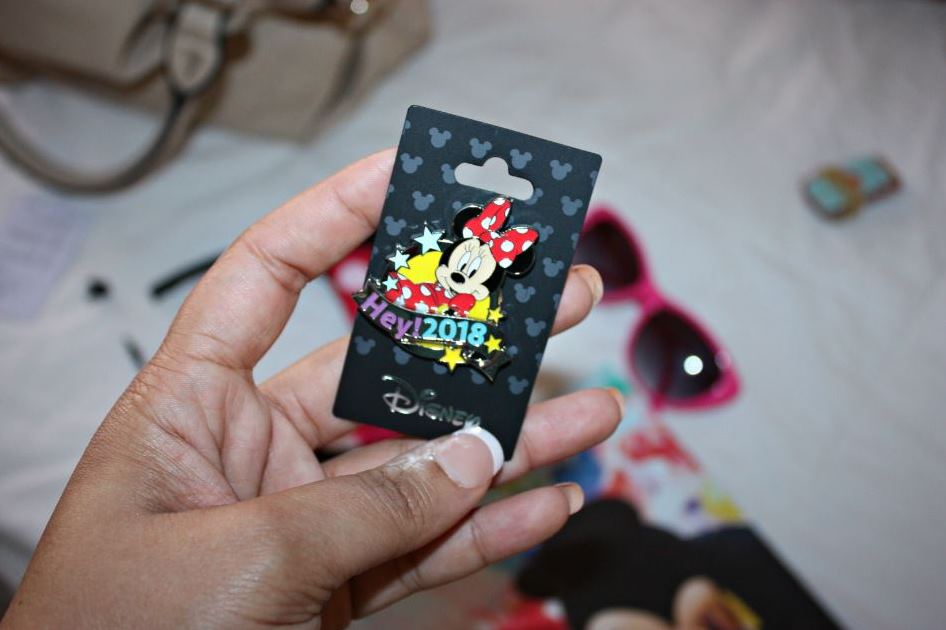 Get my Walt Disney World Buttons for my birthday and first visit.
After we were set with our passes, the first thing we did was head into Guest Relations to pick up a map of the park and to get my buttons for my birthday and first visit. From there we began to explore Animal Kingdom – which has Pandora.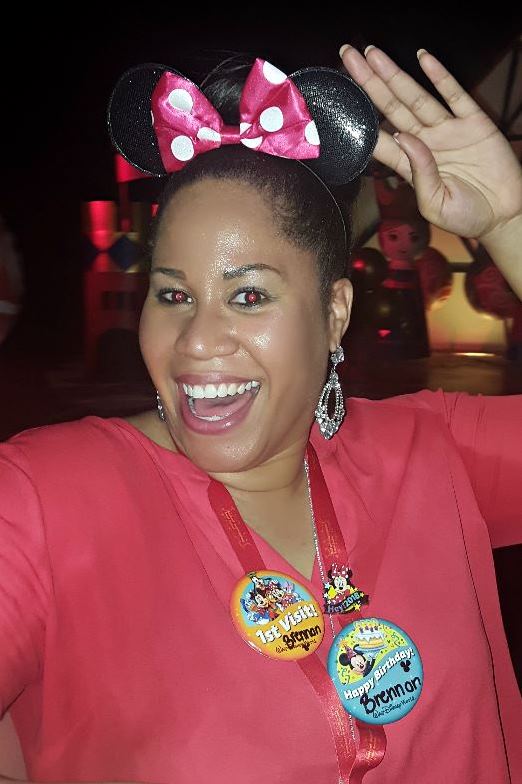 Explore Pandora in Animal Kingdom.
I am in love with the movie Avatar and HAD to get to Pandora. I have watched that movie time and time again. My oldest son even had an Avatar party when he turned four. Wow! So, after a few stops through Animal Kingdom, we explored Pandora. Unfortunately, we did ride any of the rides because the lines were three hours long. So, when we return in September, I'll be sure to get us a FastPass for the rides in Pandora. We also explored it during the day, but once we return, I can't wait to explore it at night!
Take photos holding the iconic bundle of balloons on Main Street in Magic Kingdom.
After leaving Animal Kingdom, we headed to Magic Kingdom. So, the first place we headed to was Main Street so that I could pose with the iconic bundle of balloons.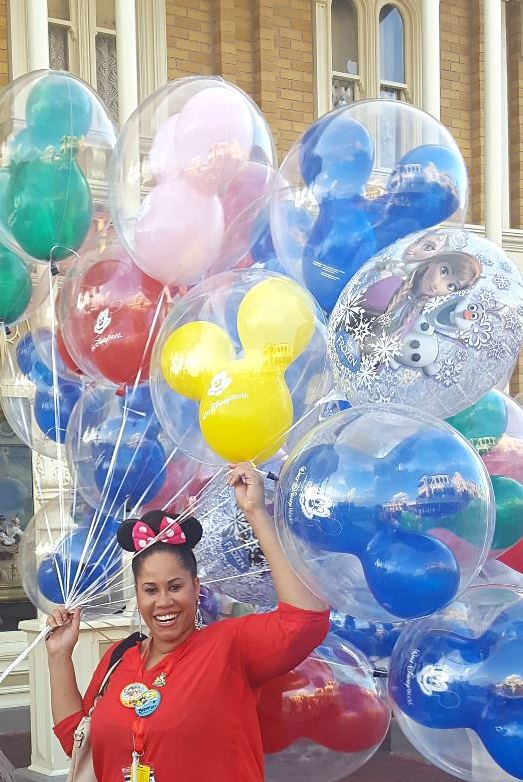 Take a photo in front of the castle.
After holding the iconic bundle of balloons, we continued down Main Street so that I could get photos in front of the castle. I posed along with tons of other people, got my photos, and continued on in the search for Ariel's Under the Sea attraction.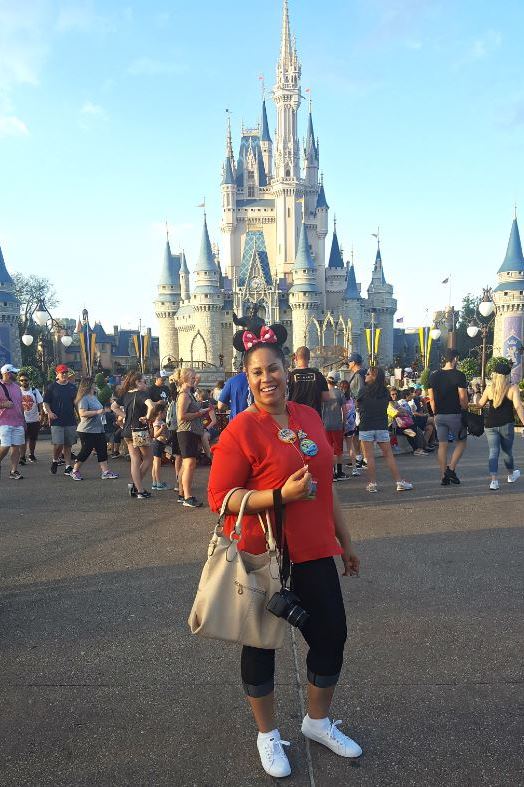 Ride Ariel's Under the Sea attraction.
After finding the ride, we headed right on in because the line wasn't very long, plus we had a FastPass.I was able to ride and grab a quick photo during the ride and once I was off. Sadly, I was quick enough to grab the ideal photo within the clam. But, that's okay. Mission accomplished.
Read | An Ariel Princess Pley Date with My Niece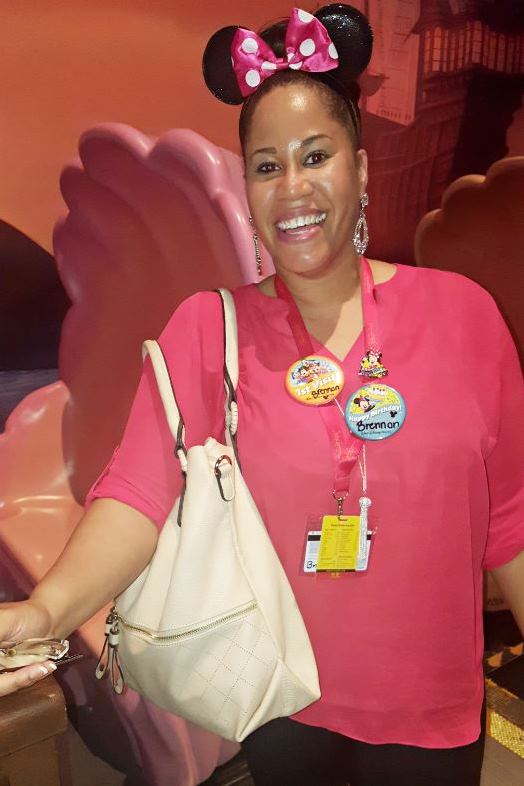 Take a photo with Minnie Mouse.
Watch My Minnie Mouse Youtube Video
Finally, towards the end of the evening, we found Minnie Mouse and Daisy Duck. The line was short during this time, so I think our wait time was about 20 minutes. Daisy and I hugged and took a few photos.
Afterwards, I stepped over to Minnie and we had such a fun time together. We hugged a few times and I motioned that I was wearing a Minnie Mouse 2018 tradeable pin and that I also wanted a photo with my pink sunglasses. Boom! We played around for about 5 minutes playing and striking various poses. Absolutely adorable!
Read | How to Create a Minnie Mouse Easter Basket from Dollar Tree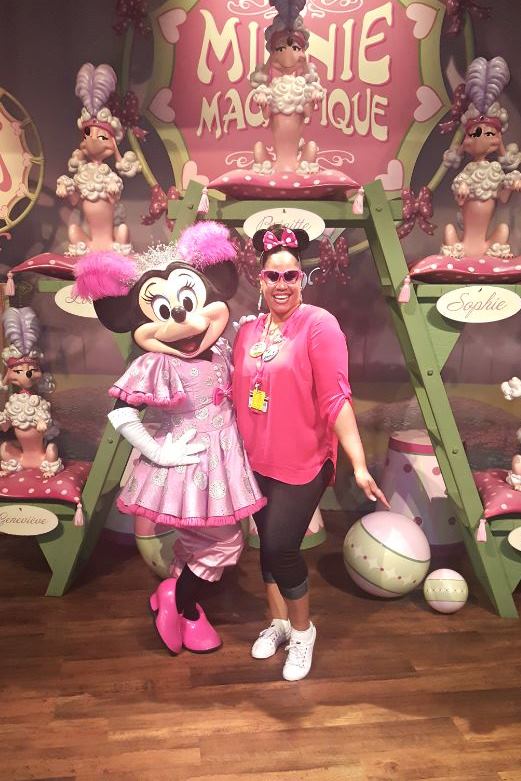 Well, there you have it! I was able to complete my entire Disney Bucket List in one day, but that's not all we did! Stay tuned throughout the coming weeks, I'll be sharing more of the day, along with tips to help us all craft an amazing and affordable Walt Disney World family vacation!
What is on your Walt Disney World Bucket List?