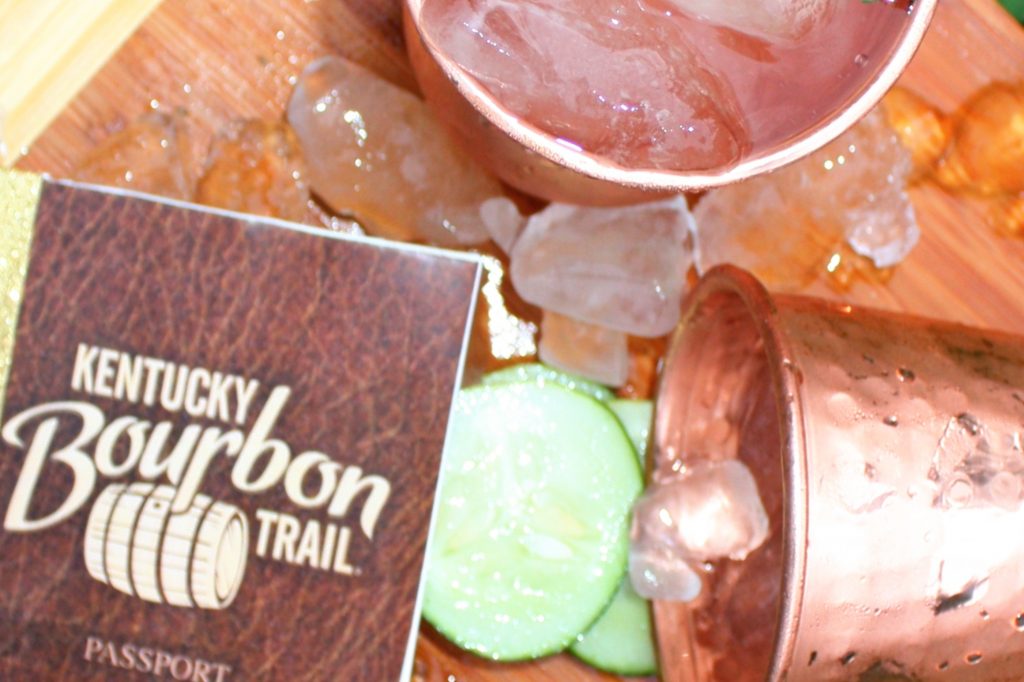 If today is your first day stopping by, I want to share with you my adoration for Kentucky, the Kentucky Derby, and the Kentucky Bourbon Trail along with my long awaited Moscow Mule Copper Tumblers.
If you are a returning visitor, you may have read about my Kentucky Derby themed birthday from last year in which I could not locate copper drinkware for my Mint Juleps or you may have read about my goal of completing the Kentucky Bourbon Trail from my 2017 Summer Bucket List.
Either way, Kentucky holds a special place in my heart along with the idea of having signature Kentucky cocktails served in cold, garnished copper drinkware.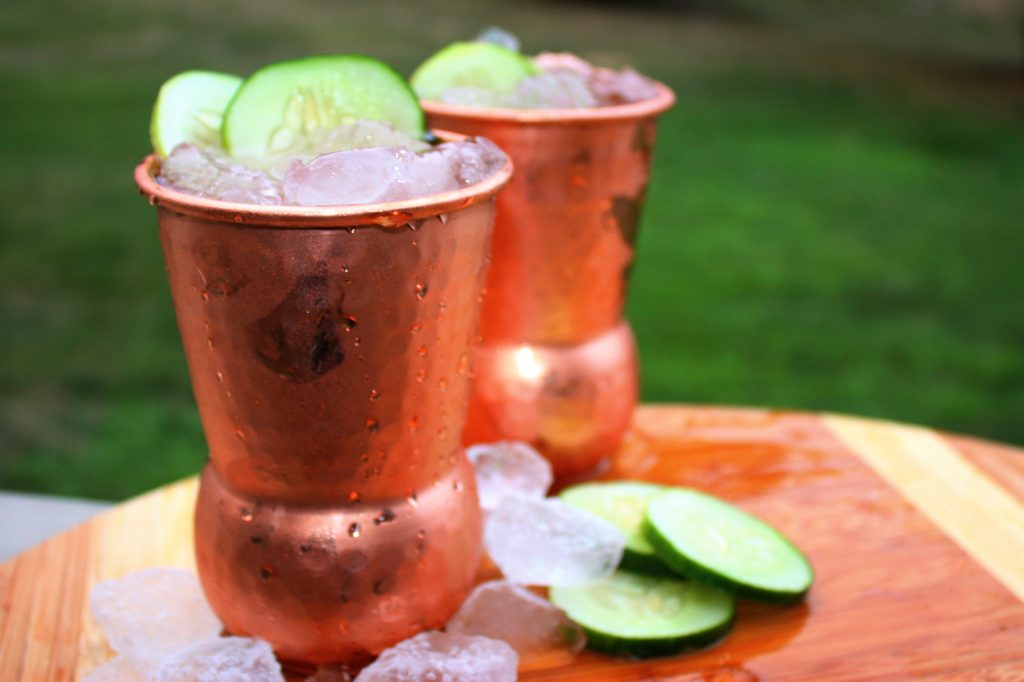 Signature Kentucky Cocktails
During my Kentucky Derby themed birthday party, I made signature Mint Juleps, complete with my own simple syrup. Disappointingly though, I could not locate Moscow Mule copper drinkware in town (in time) to serve my Mint Juleps in. So, we went on without them.
Months later, I decided that I wanted to complete the Kentucky Bourbon Trail in 2017. One of the drinks I wanted to try while out on the Trail was the Kentucky Mule.
Why?
Because it was another signature Kentucky cocktail served in a cold, garnished copper mug that I had been waiting to experience.
In the simplest form, a Kentucky Mule is Kentucky's version of the Moscow Mule; a fine cocktail made of bourbon and ginger beer, garnished with lime. The only difference between the two, is that with the Kentucky Mule, you of course, add bourbon instead of vodka.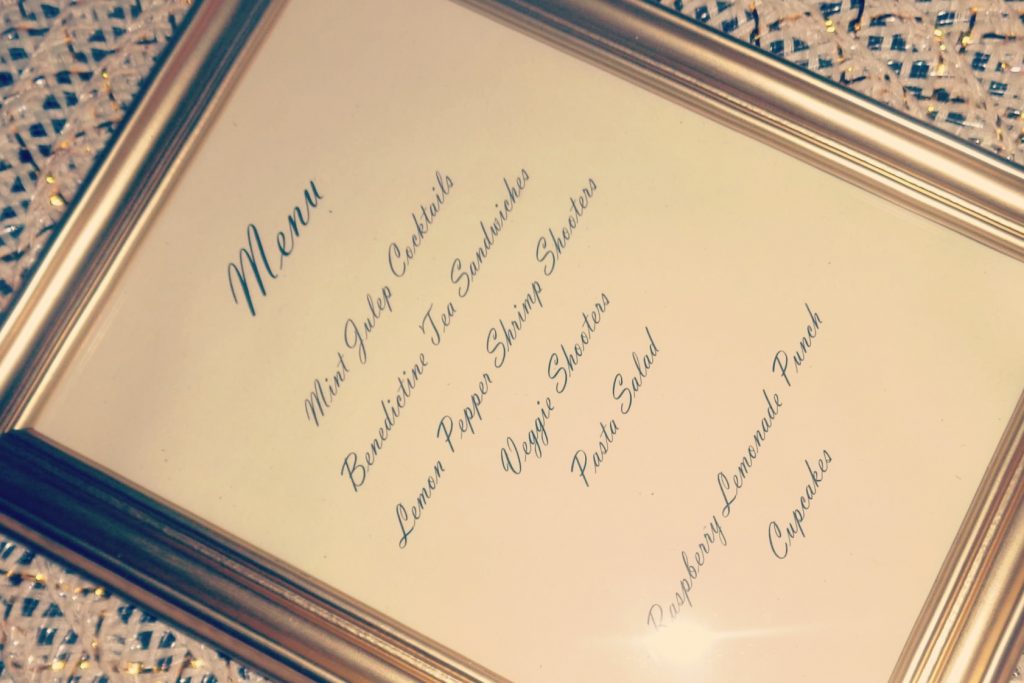 Why?
Because Kentucky is known for it's bourbon, as well as famous Mint Juleps.
In fact, many of the distilleries such as Jim Beam along the Kentucky Bourbon Trail have their own version of the Kentucky Mule by simply using their brand of bourbon.
Either way, both versions are served in Moscow Mule copper drinkware.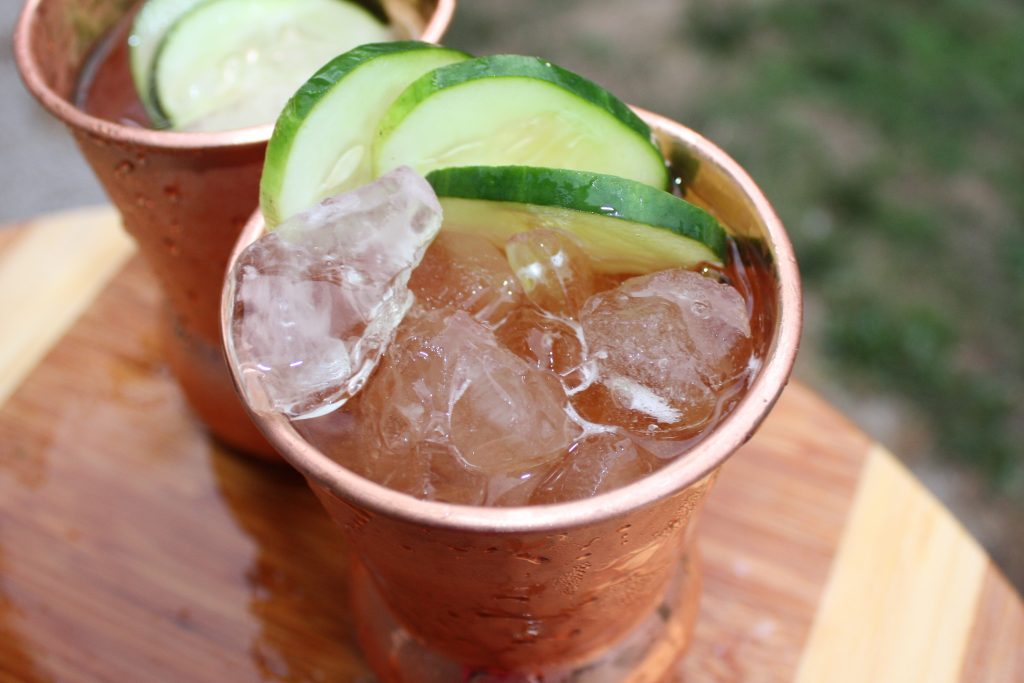 But, let's pause for a moment. Let's talk about this.
What exactly is the Moscow Mule?
For starter's, history has it that in 1941, the two most undersold drinks for Americans at the time were vodka (in particular Smirnoff) and ginger beer. Right in time for trying to figure out a plan to sell these, Sophie Berezinski showed up with an excess amount of copper mugs that she needed to get rid of. The rest is history, seriously.
According to the Origin of the Moscow Mule, "The Moscow Mule was born on that day in 1941. The perfect combination of vodka and ginger beer, housed in a solid copper mug that kept the drink cold and enhanced its flavor and aroma, resulting in a cocktail that America would fawn over for the next two decades."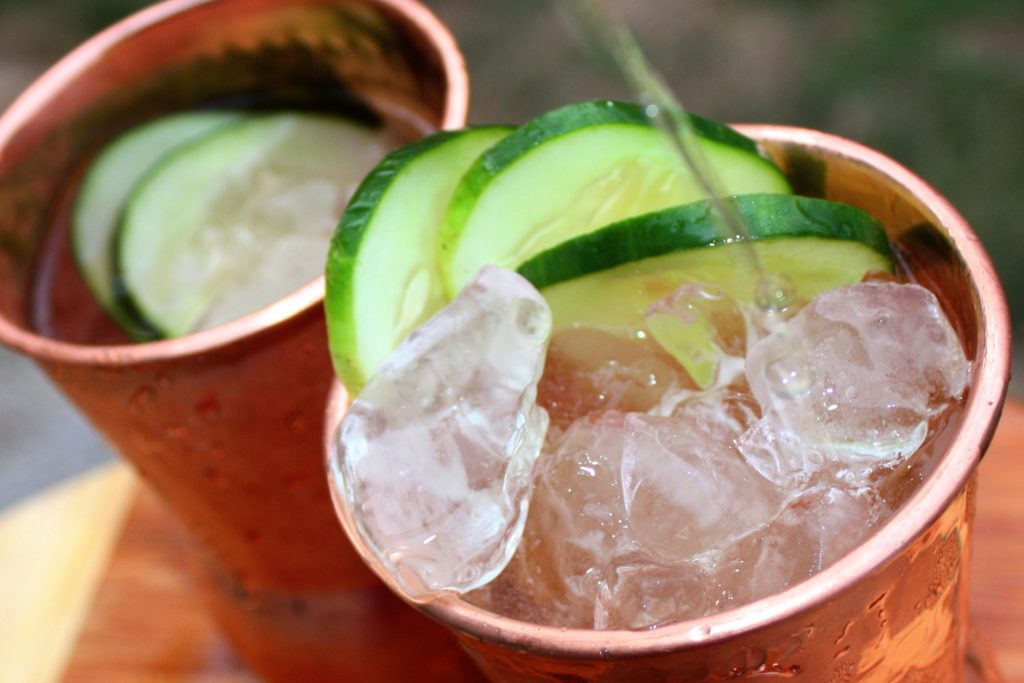 Moscow Mule Copper Drinkware
This leads me to my fascination with Moscow Mule copper mugs and tumblers. It truly doesn't even matter if you prefer the Moscow Mule or the Kentucky Mule, a Mint Julep, or simple plain lemonade. Whatever cold beverage that you choose will look and taste wonderfully exquisite by simply adding it to a cold, garnished Moscow Mule Copper Mug or Tumbler.
America hasn't fawned over cocktails in these copper mugs for decades for no reason, now, have they?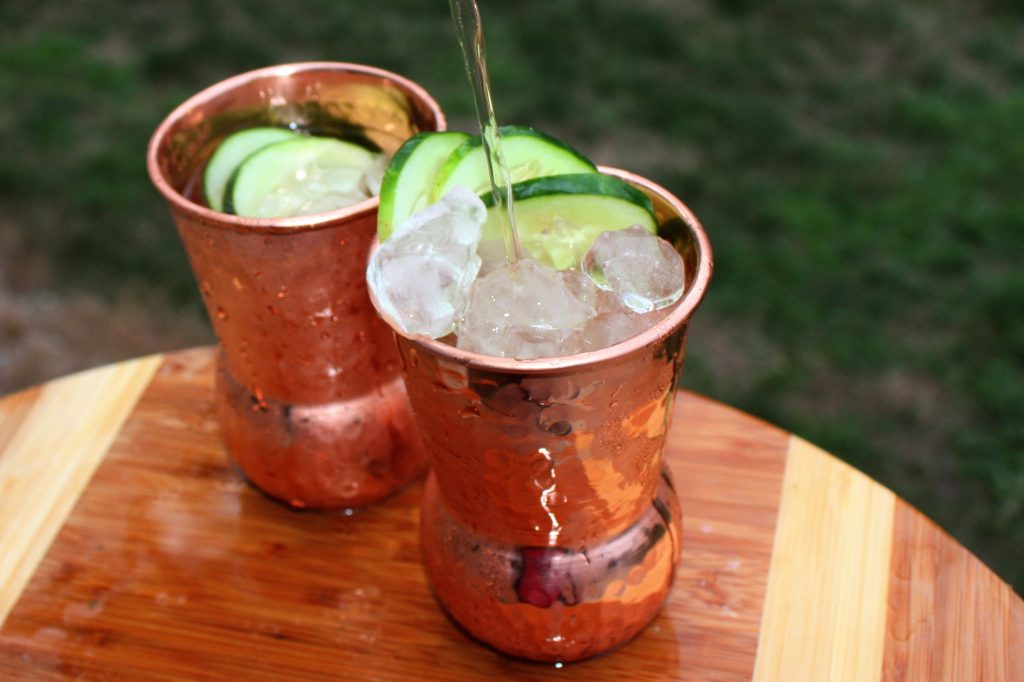 Moscow Mule Copper Tumblers by Eximius Power
My particular set of Moscow Mule Copper Tumblers are made by Eximius Power. Each high quality, tumbler is 100% copper and contains no nickel or tin. Each set of 16 ounce tumblers arrive in a small gift box.
Care Instructions
Care instructions for each gift set are clearly located on the side of each box. Instructions state that these copper tumblers should not be placed in the dishwasher or microwave and should not be used for hot beverages.
Cleaning Instructions
Cleaning instructions on how to avoid tarnishing are also located on the box. Instructions state to pour a mixture of white vinegar and table salt onto the copper surface, rub, rinse, and repeat if necessary. Dry with a dry cloth.
Since I have been waiting so long to get a set of these, I definitely want to make sure that I take care of them.  Do you use copper drinkware? What has been your experience?
To order your own high quality gift set, visit Amazon today.
This post is in partnership with Eximius Power.