This post contains affiliate links which means, I'll earn a commission if you shop through them which keeps this site running. This does not affect the price you pay.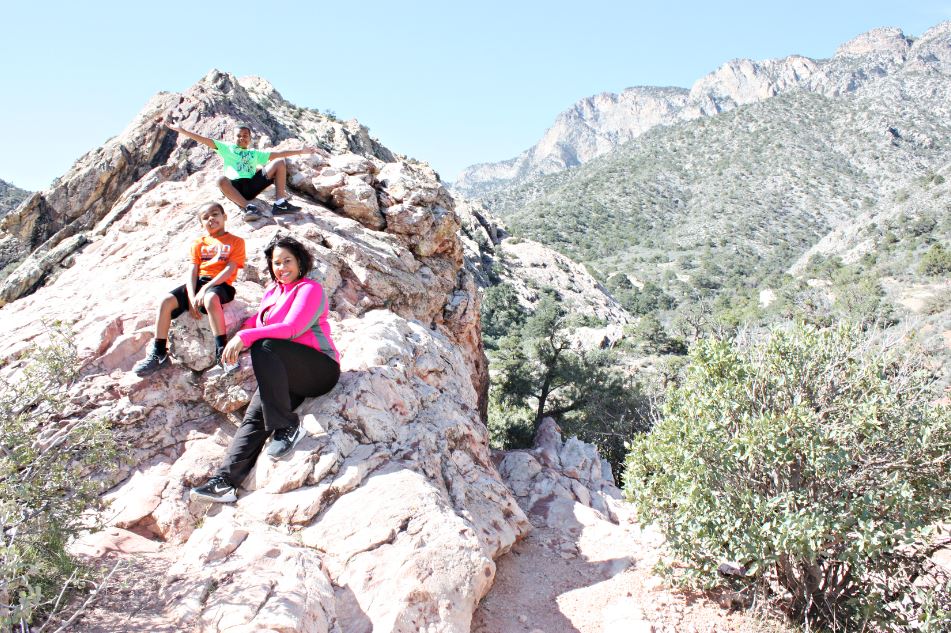 Have you ever wondered what it's really like during a span of 24 hours on one of our adventures?
If so, today I am walking you through our first 24 hours in Las Vegas, Nevada, as well as providing you tips throughout the post!
In March of last year, the boys and I took our first trip to Las Vegas and the Southwest taking on four states in five days.
Crazy, right? Probably so. Nevertheless, we accomplished all four states including Nevada, California, Arizona, and Utah. What an adventure!
But, enough about all of that.
Let's rewind time a bit and walk through our first 24 hours in Las Vegas.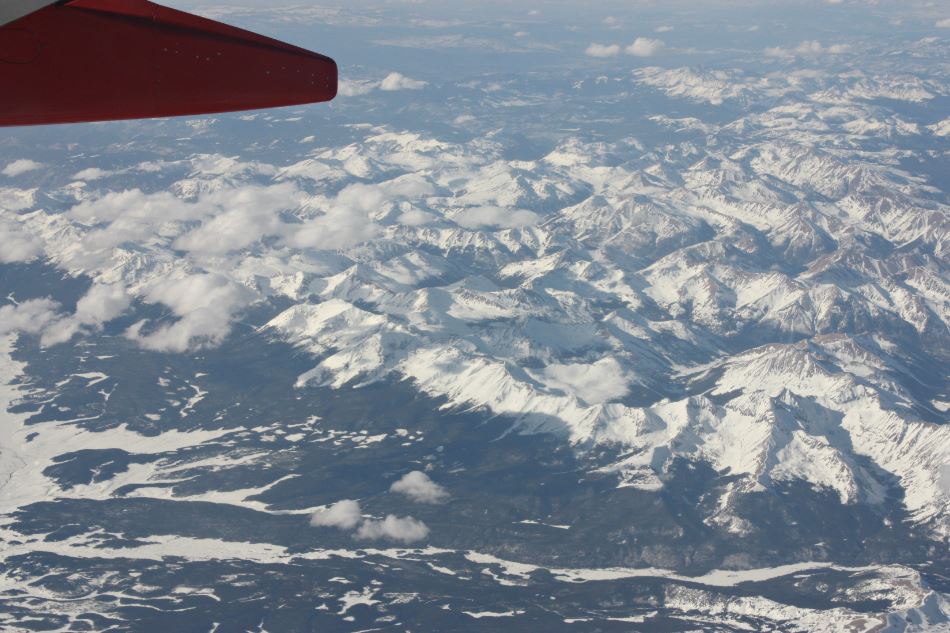 Departure
Saturday, March 18, 2017 at 3:50 PM
We started our adventure with a non-stop Southwest Airlines flight from Midway International Airport in Chicago, Illinois leaving at 3:50 PM headed to Las Vegas.
While in the airport and waiting to board, the boys entertained themselves with a few activities that I brought with us that were easy to pack. Activities included mini action figures, notepads, pencils, and mini velvet art sets. On past adventures, such as with our Legoland vacation, I personally made them travel journals. This time, though, mama wasn't up for that!
Travel Tip #1
Pack flat and small things to keep the children entertained such as small action figures and the mini velvet art packs. I actually brought a few and was able to give one to a little girl beside us who was bored out of her mind.
Also, shop ahead of time for souvenirs if you are on a budget.  We were definitely on a budget, so I picked up Avenger photo frames from Dollar Tree and Incredible Hulk shirts  that matched the theme of the Marvel Avengers S.T.A.T.I.O.N.
Just as an FYI – I paid $18 for (2) shirts and (2) frames as opposed to spending $80 on the same items that were in the Marvel Avengers S.T.A.T.I.O.N. Gift Shop.
Moving on…
Arrival
Saturday, March 18, 2017 at 5:45 PM
We arrived at McCarran International Airport in Las Vegas, Nevada at 5:45 PM.
Car Rental
Saturday, March 18, 2017 at 6:00 PM
After landing and getting off of the plane, we took the car rental shuttle bus to pick up the rental car. I booked an economy-size car weeks in advance through Cheaptickets, but ended up having a heck of a time once it came time to turn in the vehicle.
Read more about the rental with 4 Lessons Learned from a Sour Car Rental Transaction.

Sightseeing in Vegas and Circus Circus Hotel Check-In
Saturday, March 18, 2017 at 7:17 PM
After picking up the rental car, we headed towards Circus Circus Las Vegas where we planned to stay for two nights. But, before we got there, we cruised down the strip and admired the scenery. It was definitely packed and took us quite a bit of time to make it through traffic.
Travel Tip #2
Although, I received great deals for our hotel accommodations during our stay in Las Vegas by using Cheaptickets and Groupon, I need to caution you to research all costs involved.
For many of the hotels there, there are additional fees such as Resorts Fees of at least $25, as well as Deposit Fees of at least $25.
Be aware and pay attention!
Dinner
Saturday, March 18, 2017 at 9:12 PM
Once we checked in and got settle, we ordered a large cheese pizza; a typical quick vacation dinner, right? But, have no fear, I ordered a salad, too!
Pick Up | Red Rock Canyon with Rocky Gap Adventure
Sunday, March 19, 2017 at 8:09 AM
Our reservations were confirmed and we were to be ready for pick up at 8:15 AM since our actual tour began promptly at 9AM.
Red Rock Canyon with Rocky Gap Adventure
Sunday, March 19, 2017 at 12:36 PM
A little after noon, our adventure tour had come to a close. But, you can read more about what the experience was like with Our Pink Jeep Adventure Tour, Las Vegas, Nevada.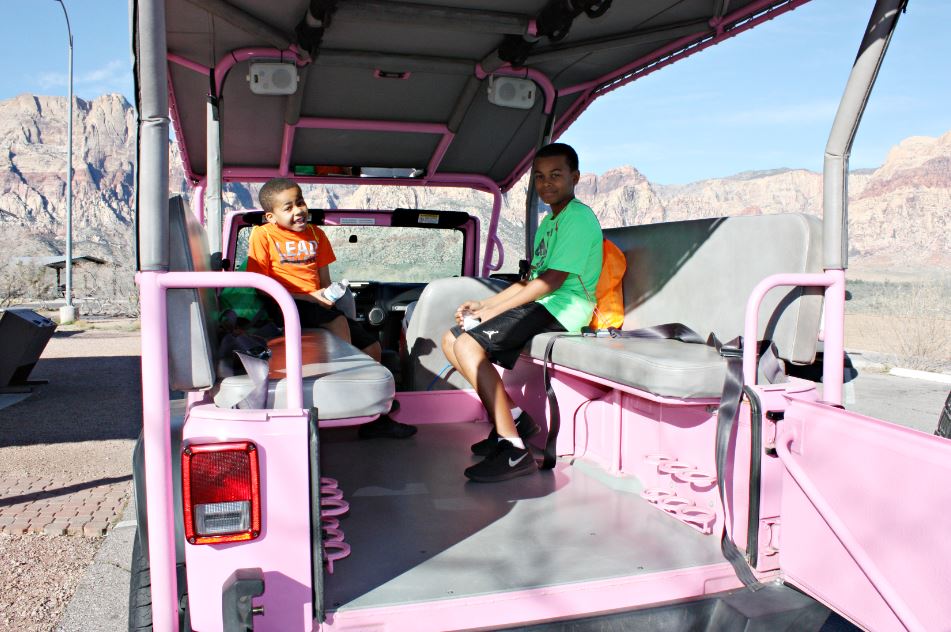 Change and Breathe
Sunday, March 19, 2017 at 1:00 PM
Once we arrived back to the hotel, we headed to the room to quickly freshen up, grab a snack, and quickly head out the door to the Neon Museum because I booked our tour for 2:00 PM.
How crazy was that?!?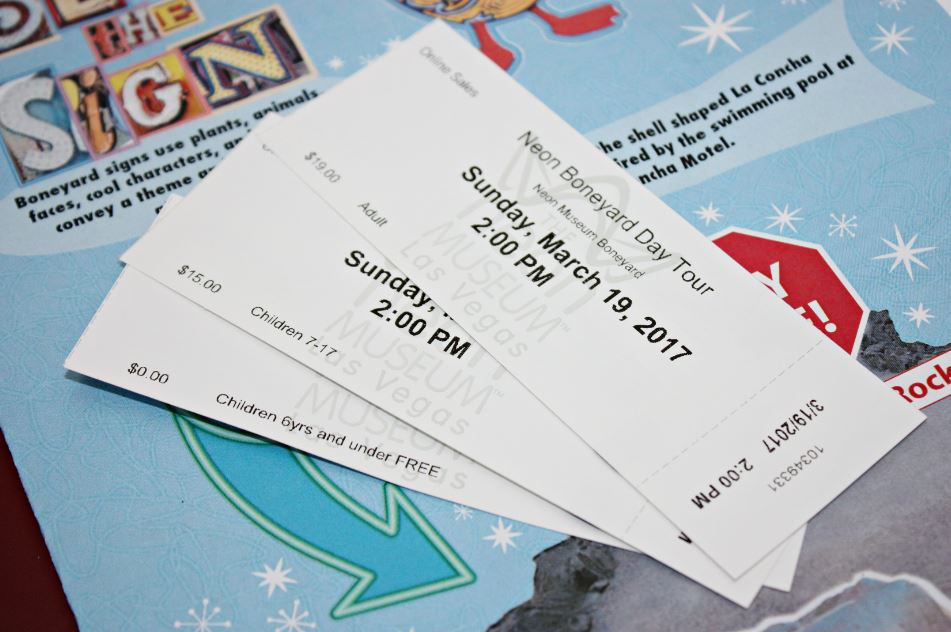 Travel Tip #3
When you know you will be on the move, have snacks and water readily available in your car or hotel room. It will save major money! I simply made a pit stop at the .99 Cents Only Store and stocked up on snacks.
The same granola bar that is .99 cents at the .99 Cents Only Store is literally $6 at the hotel.
Be wise.
The Neon Museum
Sunday, March 19, 2017 at 2:00 PM
With my pedal to the metal, we made it on time for our one-hour guided tour of the Boneyard. By golly, it was hot as hell! And, to make matters worse, I wore a jacket. Silly me.
The boys did not do well on this tour. They were hot and tired, and did a lot of complaining. But, I understand. We had been on power mode with plane hopping, car cruising, jeep bumping, and now this.
It was one of those unpleasant travel moments that parents really don't speak about. But, guess what? I spoke about it in my post, Lesson Learned: 5 Reasons Why I Should've Visited the Neon Museum Childless.
Heading to the Marvel Avengers S.T.A.T.I.O.N.
Sunday, March 19, 2017 at 3:49 PM
By 3:49 PM, we were back in the parking lot of the Neon Museum contemplating our next moves  because the crazy travel planner in me had booked another activity at the Marvel Avengers S.T.A.T.I.O.N. for later that night.
I mean, hey! We only had five days to cover four states!
So, there you have it – our first 24 hours in Las Vegas, Nevada!
If you would like to read more about each states adventures, feel free to check out the posts below, but most importantly, create a free account on Groupon using my referral link. 🙂
Route 66 | Needles, California
Our Dreamland Safari Tour in Kanab, Utah
Our STEM Visit to the Marvel Avengers S.T.A.T.I.O.N. in Las Vegas, NV