Happy Tuesday!
Out there in social media land today is actually #TravelTuesday, so I thought today was the perfect day to share some of our extended weekend travel.
I actually drove a whopping 2,200 miles round trip to tackle both, Georgia and Florida (from here in Illinois)!
Whew! That is not a ride I want to take solo again. But, I am glad that I did. It gave me a lot of time to think and make some sound life decisions.
Louisville South KOA
Anyway, we left Illinois Thursday evening and I drove to Shepherdsville, Kentucky which is about 20 miles outside of Louisville. We stayed at the Louisville South KOA overnight, grilled some food, and the boys played on the playground with a ton of other children. Once we turned in for the night, we went straight to sleep because there were no tvs in these cabins.
My youngest was a little upset because in all of the other cabins we have stayed in, there has always been a tv. The great thing is though, I made sure to bring my mini heater this time. Earlier this year, we stayed at the Historic Route 66 KOA in Eureka, Missouri and boy was it cold over night!
This time I was prepared!
World of Coca-Cola and Dinosaur World
Friday morning, once we were situated, we headed to the World of Coca-Cola in Atlanta, Georgia. From there, I drove until night fall and stopped in Ashburn, Georgia where we grabbed a room and called it a night.
Saturday morning, we got ourselves together and drove to Plant City, Florida where we met a dear friend for lunch, visited Dinosaur World, and spent some time at Cypress Point Beach downtown Tampa, Florida. Whew!
While it was a lot of driving, it was totally worth it.
Cypress Point Beach | Downtown Tampa
​
So, in last week's Dollar Tree Haul, I shared some things I picked up to make the trip even more exciting and/or more manageable. So, let me show you how things worked out and also put a bug in your ear that 
Dollar Tr
ee 
is offering 
$4.95
Flat- Rate Shipping 
on all orders placed now until 
Thursday, April 20th
!
So, you can order as many Mr. Bubble Whales and kites as you want and only pay $4.95 for shipping! That's a great deal, especially if your Dollar Tree is out of the goodies that you want!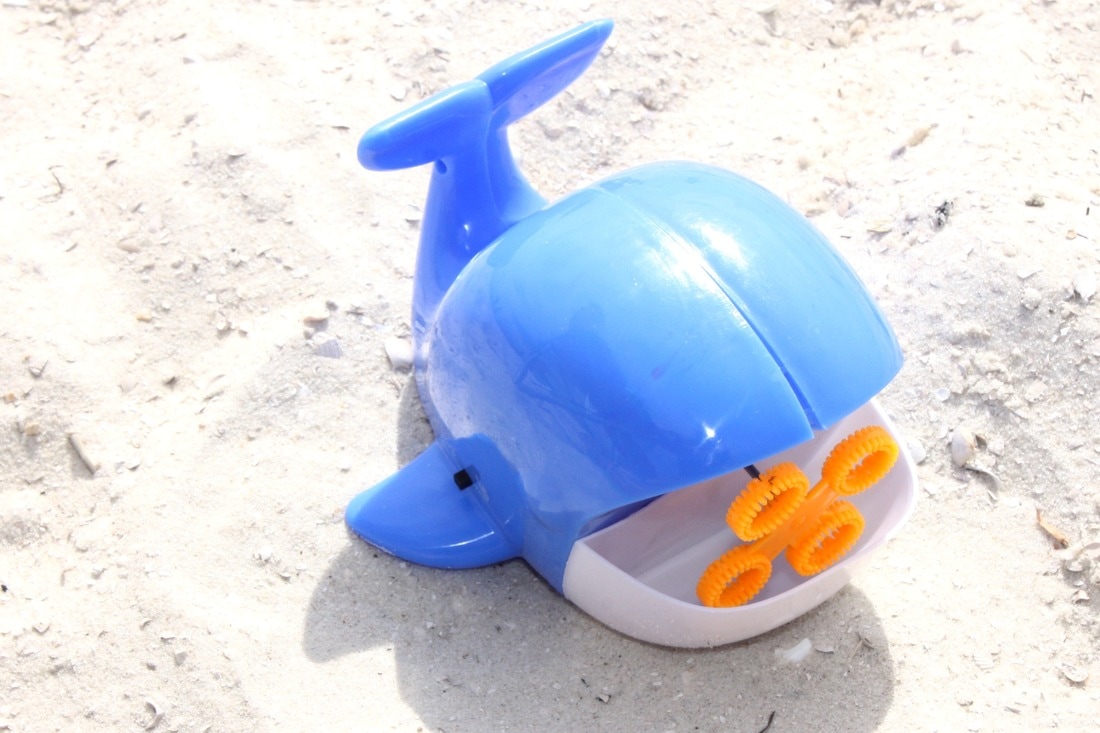 Anywho, remember I showed you Mr. Bubble Whale earlier on the blog?
Ok, well here he is again! I took him to the beach with plans on letting the fuchsia bubbles flow. But, what I didn't know was that I needed a mini screwdriver to open the bottom to load the batteries. So, unfortunately, I didn't get him going on this trip. Maybe another time, some day soon!
And, remember the pizza kite? Alrighty! Well, we didn't fly the pizza kite only because my dear friend that I met for lunch brought the boys new kites, water squirters, and other goodies. But, have no fear! They were from Dollar Tree, too, and you can still find them right on the Dollar Tree site!
She also brought me a bag of pink flamingo goodies…all from Dollar Tree! This excited me because I LOVE flamingos!
Do you remember a few years ago (2015) when I was on the prowl for the the IKEA flamingo glasses?! I searched high and low and could not get them because they were from the United Kingdom. But, my dear, family friend who gave me the flamingo goodies, made it happen and I got those flamingo glasses! Whoohoo!
I now have two, pink food tents, a flamingo table cloth and plates, along with four, adorable, pink margarita (plastic) glasses to add to my flamingo collection!
After you are all done shopping for your summer goodies, stop back by later this week!
I'll be sharing our experiences from the World of Coca-Cola and Dinosaur World!
*This post was updated on 6/2/17.